2 Okinawa Hotels That Beach Lovers Need to See
A visit to Okinawa means enjoying the sun, the sand, and the sea, and a good hotel can help you get the most out of your trip.
Okinawa is the place to be for a tropical getaway within Japan, and each little strip of beach surrounding the many small islands offers unique charms throughout the year. But with so many great places to enjoy the warm weather and the gorgeous ocean water, where to stay!? If you're willing to rent a car, the Japankuru team recommends the village of Onna-son, on the western shores of Okinawa's main island. Onna-son has the perfect mix of small-town Okinawa charm and beach resort luxury, with great
scuba diving
,
food
, and more―and these two hotels are great options for a little beach escape.
1. Rizzan Sea-Park Hotel Tancha Bay (リザンシーパークホテル谷茶ベイ)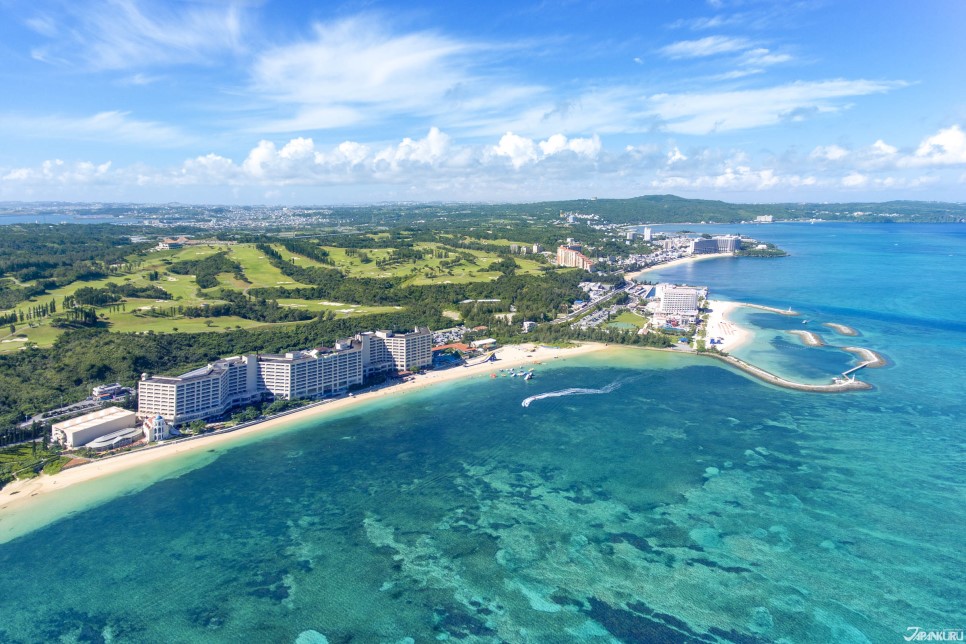 Rizzan Sea-Park Hotel Tancha Bay sits right on an 800 meter (2625 ft) private beach, perfect for anyone who just can't get enough of Okinawa's emerald waters. That beachfront location means you can sit back on your balcony and get a great view of the waves breaking on the shore, without straining your eyes!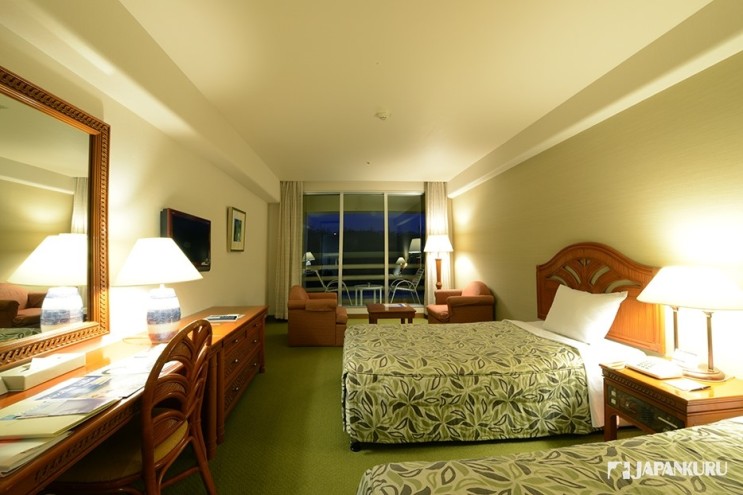 Unlike tiny Tokyo hotels, the rooms here are fairly spacious, making it a comfortable stay for big families. Down on the beach, Rizzan Sea-Park Hotel also has a playground for kids tucked away in the shade, a fun place for kids to play, and a break from all the sun and sand.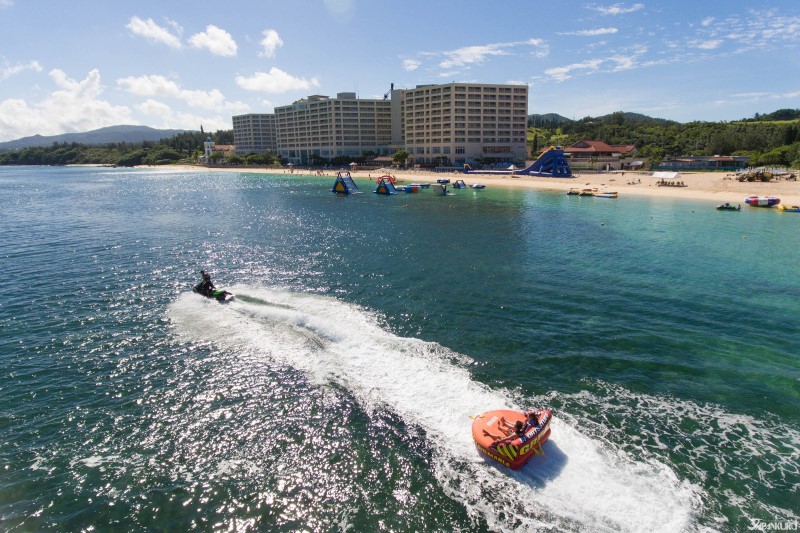 The hotel offers marine sports, too, for guests of all ages. The best views of the water are when you're racing above the surf!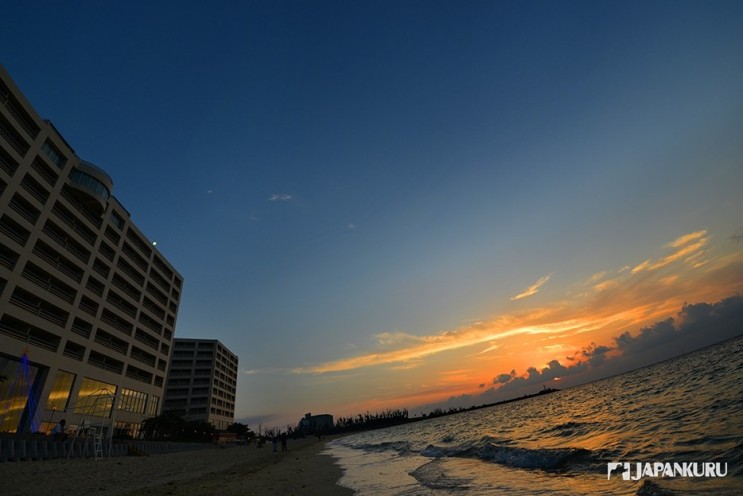 Of course Onna-son's location on Okinawa's western shores means the sunsets are spectacular. And after a full day of beachy fun, you can head back into the hotel's Okinawa-style izakaya (pub) for some local music and entertainment.
Rizzan Sea-Park Hotel Tancha Bay (リザンシーパークホテル谷茶ベイ)
1496 Tancha, Onna-son, Kunigami-gun, Okinawa
Official Website (en)
2. Best Western Okinawa Onna Beach (ベストウェスタン沖縄恩納ビーチ)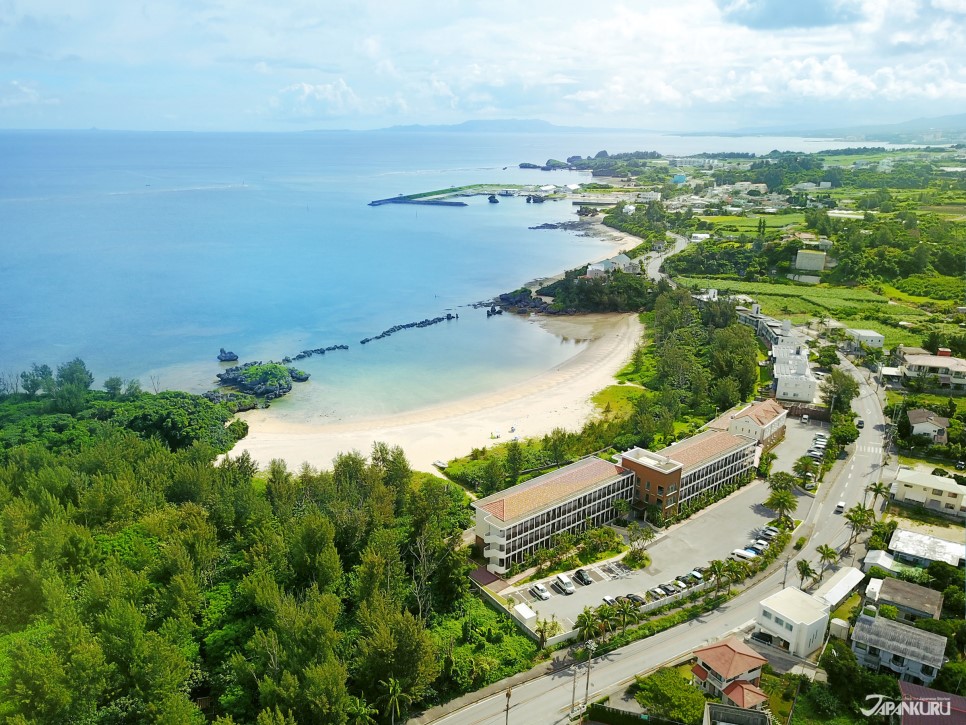 Not to be outdone, this Best Western has its own private beach as well, a little farther south down the coast. From some of the rooms, you can even see the beach of Maeda Bay right from your bed!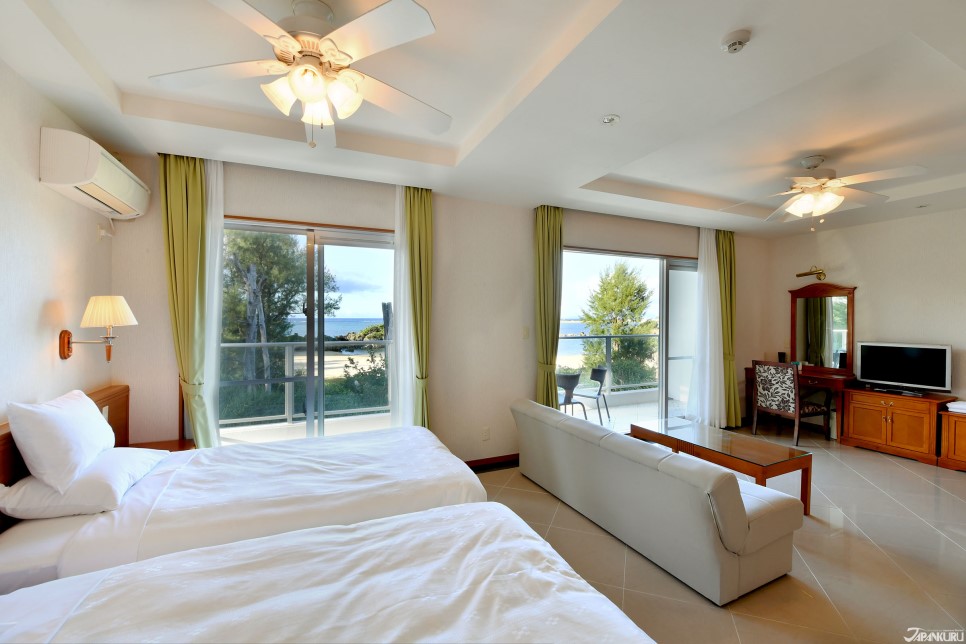 The guestrooms are bright and airy, with cool tile floors for warm days, and great views of the water. In fact, every single room has a great view of the ocean from the balcony! And some of the rooms on the lower floors have direct access to the hotel pool.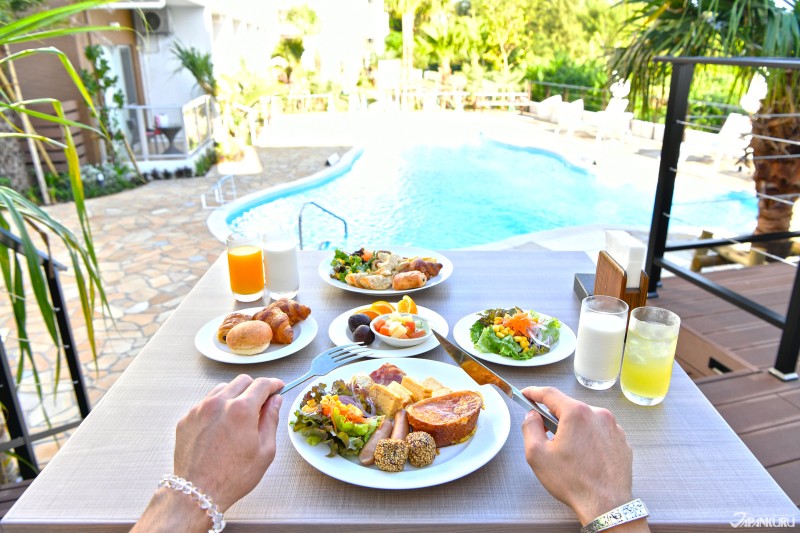 The hotel breakfast buffet boasts a huge variety of options, from simple pastries to traditional Japanese options, and even some local Okinawa cuisine! This little taste of Ryukyu (Okinawan) food is perfect for curious foodies or adventurous eaters.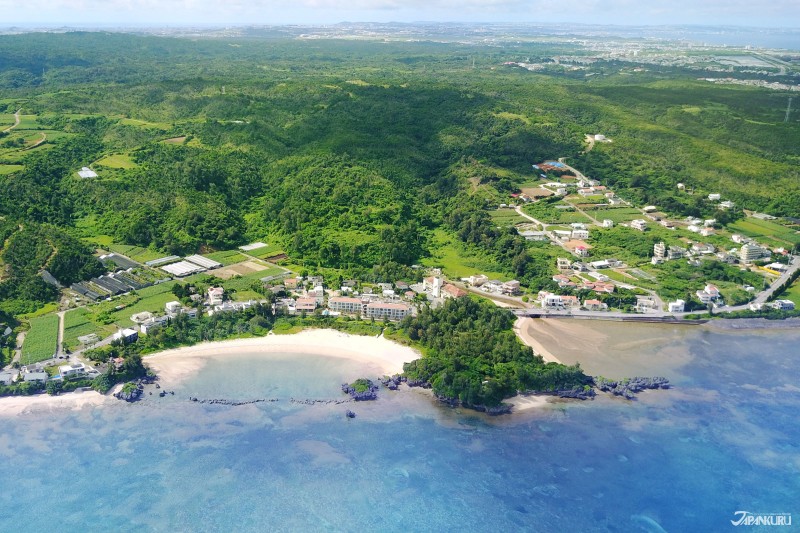 Related Article