Children's Day in Japan: The Holiday You Always Wanted Growing Up!
It might not exactly be the holiday of your younger self's dreams, but it's still fascinating to learn about this unique celebration, and the fish you might see flying in the air this May!
Children's Day is May 5th!
Golden Week, Japan's yearly week of public holidays, is about to start. This year Golden Week is especially exciting, because the Emperor's abdication will cause the normally week-long holiday to become a whole ten days! But kids in Japan have reason to celebrate every year, as one of the many holidays packed into the week is Children's Day! Most children in other countries probably like to imagine this holiday as Mother's Day for kids. But, this being Japan, of course it's a pretty unique celebration.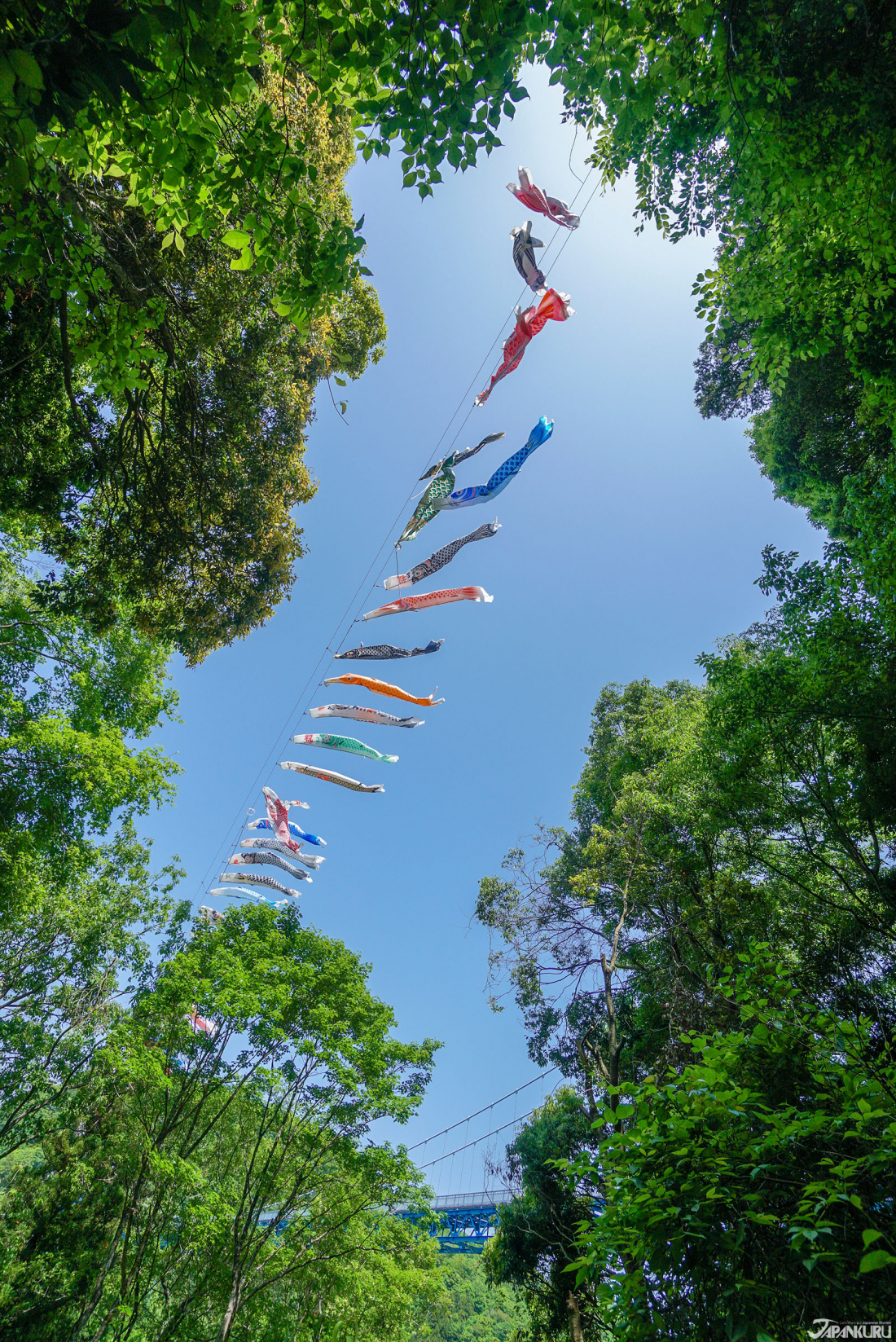 Children's Day? More Like "Boy's Day" 🎏
Little girls might be disappointed to hear, but Japan's Children's Day is really focused on boys. But not to worry, that's because there's a day for little girls, too! The "Girl's Day" of Japan is properly called Hina Matsuri (雛祭り), and happens on March 3rd. So girls get to celebrate first! But all kids can join in on the festivities for both days, of course!

🎎 🎌 🎎
To celebrate Hina Matsuri on March 3rd, Japanese families with daughters will bring out a platform covered in red carpeting, and display traditional hina ningyou (雛人形), which are delicately decorated dolls that represent traditional Japanese royalty. This is why the holiday is sometimes called Doll's Day, as well! During Hina Matsuri the family prays for the success and happiness of their daughter.
Read more about the holiday here!
🎏 🎌 🎏
Children's Day, on the other hand, was originally celebrated on the fifth day of the fifth lunar month, and was just called Boy's Day. Keeping to this tradition in an interesting way, the holiday got moved to the fifth day of the Gregorian calendar's fifth month instead, making it May 5th. While the holiday was originally focused exclusively on boys, and also served as something of a father's day, changing the name to Children's Day has made it a little easier for everyone to join in!
The Real Star of Children's Day: Koinobori! 🎏🎏🎏
Starting from around mid-April in Japan, koinobori (鯉のぼり) carp-shaped windsocks, are hung up to fly in the wind to celebrate Children's Day. These banners are shaped like carp because of a Chinese legend that tells of a carp that struggled upstream, becoming a dragon and flying to heaven. The idea is that the courage and determination shown by this carp is what parents hope to encourage in their children! And the carp banners streaming and fluttering in the wind are supposed to look like real carp swimming in a stream. It's quite fun to see all the carp swimming through the sky during spring in Japan, and it's a sign that summer is on its way!
What Does Children's Day Mean to Families in Japan?
Well, for many families, the most important thing to celebrate is just the chance to spend the day together!
Some families do like to delve into holiday traditions! In the same vein as the Hina Matsuri dolls, they may display a little samurai doll (the little samurai is often a legendary figure)... riding a carp! Who knew that was possible? Kabuto (兜), or traditional Japanese military helmets, are also displayed sometimes, with the military symbol representing strength. Not too surprising coming from a country that used to be populated by samurai!
However families choose to celebrate, we hope this Children's Day does indeed bring the children of Japan happiness and success, this year and the next.
Be sure to look out for more exciting articles every day at
JAPAN

KURU🐶
!!
And add us on
Instagram
and
Facebook
to share your pictures of Japan. 💖🗾