A Japanese Summer Road Trip Through... Fukushima!? Beautiful Weather and Natural Scenery in Minamiaizu
A road trip through some of the best summer spots of Minamiaizu, Fukushima.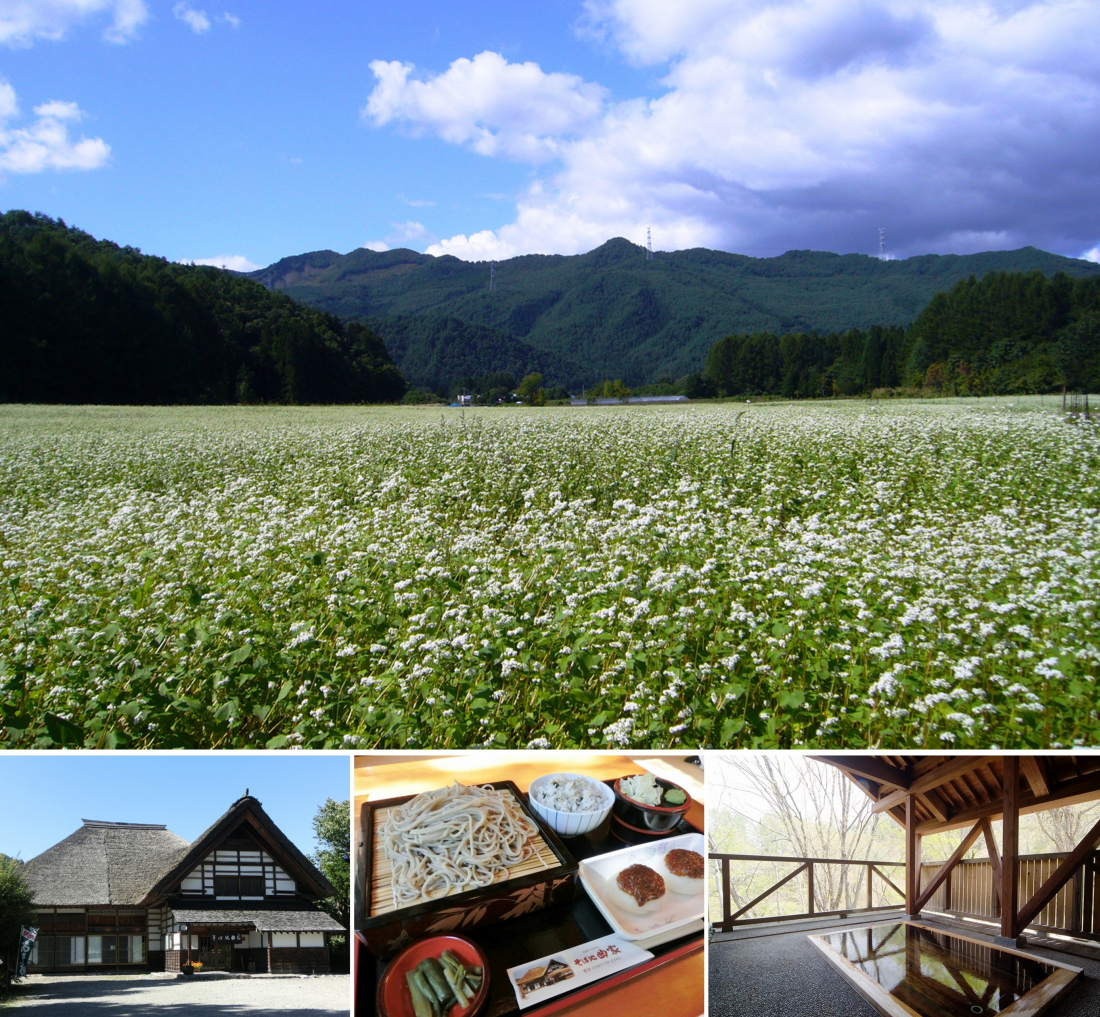 Ever visited Minamiaizu? Fukushima isn't well known as a tourist destination outside of Japan, but the reality is that places
all over the vast Fukushima Prefecture
have been popular among domestic Japanese sightseers for many years. The
Aizu area
is particularly famous for its summertime Aizu Tajima Gion Festival, but with the 2020 edition of the event
canceled
due to
the COVID-19 outbreak
, I found myself putting together a unique off-the-beaten-path road trip through this part of
Tohoku (northern Japan)
instead. If you're looking to take a drive through Tohoku's breezy early-summer weather, check out some green scenery, and indulge in both
local Japanese cuisine
and traditional onsen hot springs, try out this little road trip route for yourself!
Aizu Kogen Resort (会津高原リゾート)
This resort in the mountainous Aizu highlands offers zip lines and great places to mountain bike, making it popular among outdoorsy types. It's a good place to get out into the great outdoors, and see some picturesque scenery. Once you're nice and tired after a day in the sun, you can relax in the park's onsen facilities.
Soba at Sobadokoro Magariya (そば処曲家)
Maezawa Magariya Village (前沢曲家集落) L-Shaped Farmhouses
In the same area as the popular soba noodle spot, visiting this little village feels like traveling back in time. When it comes to traditional Japanese homes with thatched roofs, Fukushima's Ouchijuku area has much better name recognition, but Maezawa's thatched-roof farmhouses are just as charming―and they have their own designation as an official cultural property, meaning the buildings are specially preserved.
River Fishing - With Your Hands! (ヤマメつかみどり)
Every summer, Tanose Furusato Park comes alive with activity for the Yamame Tsukamidori Festival (ヤマメつかみどりまつり), where locals and travelers gather to catch Japanese masu salmon (or yamame)... with their hands! That's right, with a little skill and a good dose of luck, you can take part in the festivities and literally grab the little salmon right out of the shallow stream. Then you can actually prepare the fish on the spot, and eat them sprinkled with salt.
Kaboku no Yado (花木の宿) Minamiaizu Ryokan
For a relaxing end to a fun but exhausting trip, I chose Kaboku no Yado as a hotel surrounded by the four seasons of Minamiaizu!
Open-air onsen baths, traditional Japanese hot spring cuisine, and spacious guest rooms―if you want to enjoy a little ryokan atmosphere during your Minamiaizu road trip, I heartily recommend Kaboku no Yado.
Minamiaizu gets cold and snowy during the winter, and like many parts of Tohoku, many people imagine the region as more of a winter destination. But after seeing the green leafy vistas and wonderful warm weather of the area during this road trip, I don't think you should miss it during the summer, either!
Basic Info

| | |
| --- | --- |
| Name | Minamiaizu, Fukushima (福島県南会津) |
Columnist

The Tohoku Girl

【A Taiwanese girl living in Sendai:The Tohoku Girl】 I like Kotaro Isaka's novels so I ended up in Sendai. Let me introduce you to the beauty of Tohoku! ♡ Facebook: https://facebook.com/tohokugirl Instagram: https://www.instagram.com/tohoku_girl_official/

SHOW COLUMN
Related Article