Kawaii Social Distancing in Japan - Stuffed Toys Are Keeping COVID-19 at Bay at Banks, Zoos, and More
With the Japanese state of emergency at an end, people are returning to normal life, but the coronavirus outbreak still drags on. These stuffed animals are here to remind us all to stay apart!
The
COVID-19
outbreak isn't over, but daily new case numbers are in the double digits, Japan's state of emergency is lifted, and people all over the country are slowly easing back into normal routes. While we all get used to living life in a country recovering from pandemic, however, it looks like the people of Japan need a little help remembering to practice
social distancing
and stay safe.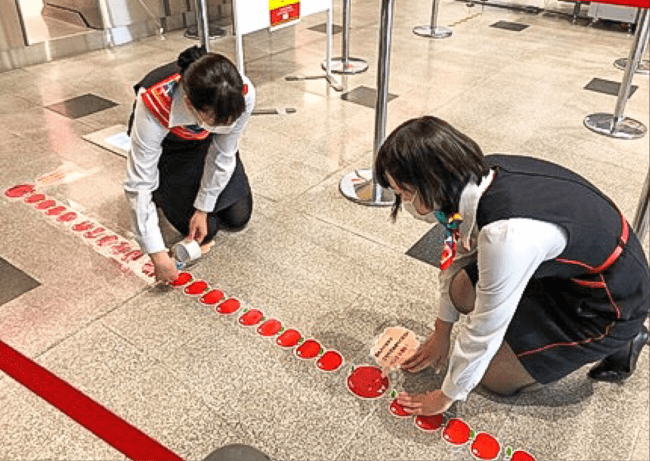 Image Source: PR Times
The general consensus is that social distancing is still important as we go back to shopping, eating at restaurants, and all the other fun things we do outside our houses. So most places have been trying to gently remind visitors using simple
signs and posters
, placed 2 meters (6 ft) apart on the floor or hanging over counters. Clearly, not
cute enough for Japan
.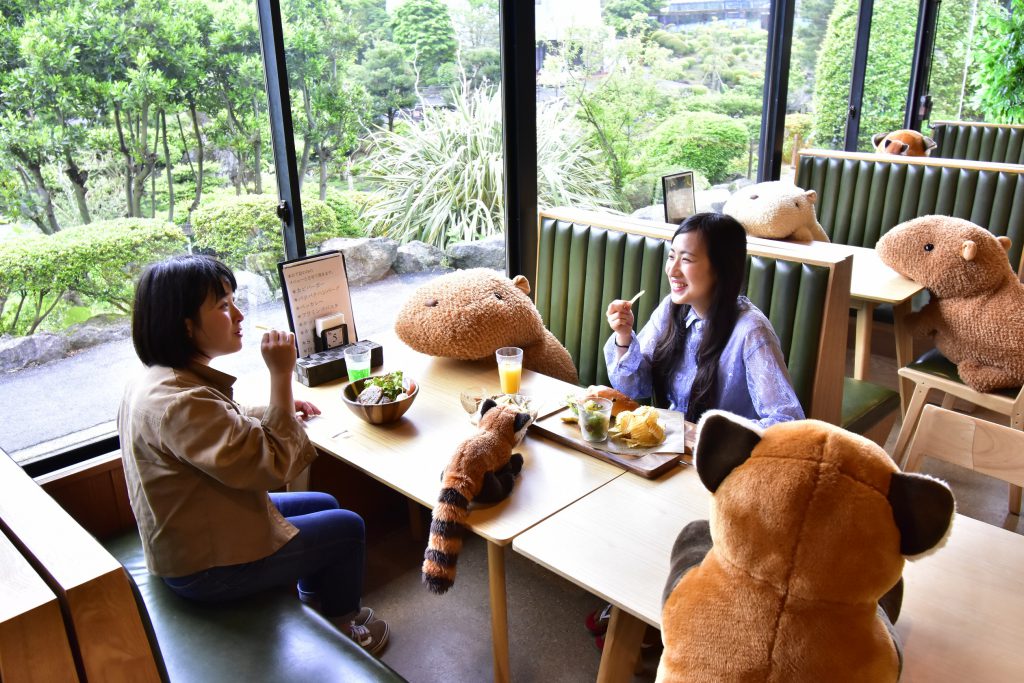 Image Source: Izu Shaboten Zoo
Other places have taken on a different strategy, like Forest Animal Restaurant Gibbontei, inside the Izu Shaboten Zoo. Some restaurants have placed fewer chairs at tables, spreading them out so people can eat together but still maintain an extended bubble of personal space. At Gibbontei, they're encouraging the social distancing using... capybaras. Enormous, fluffy, fuzzy, stuffed capybaras.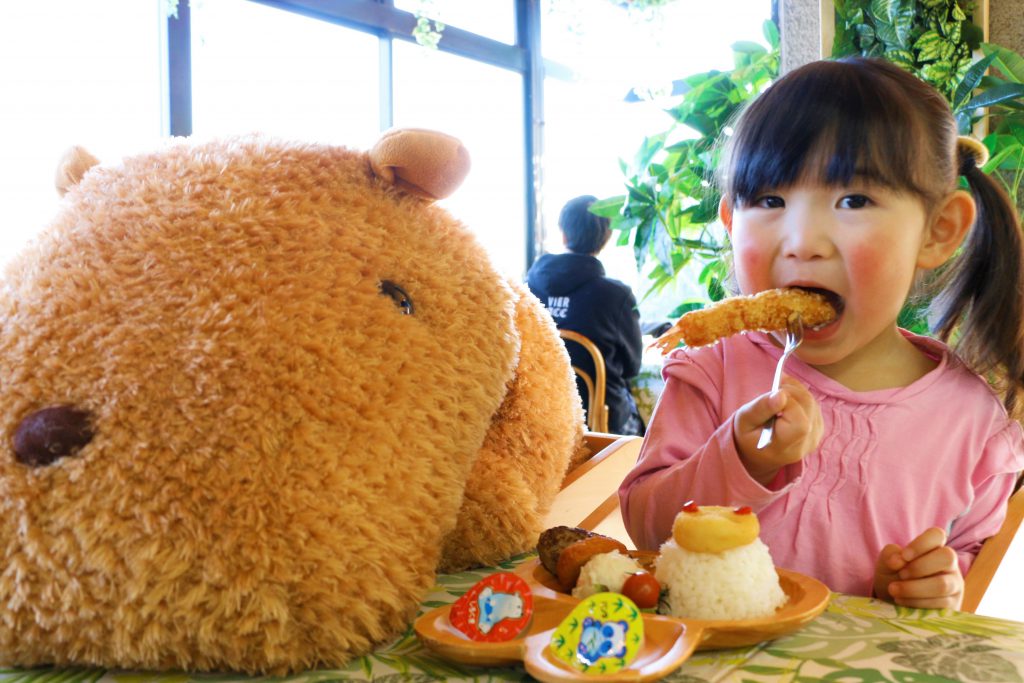 Image Source: Izu Shaboten Zoo
Thanks to the prodigious size of the capybaras, much larger than their beloved
real-life counterparts
, it looks like the method is somewhat effective. They create a real physical barrier.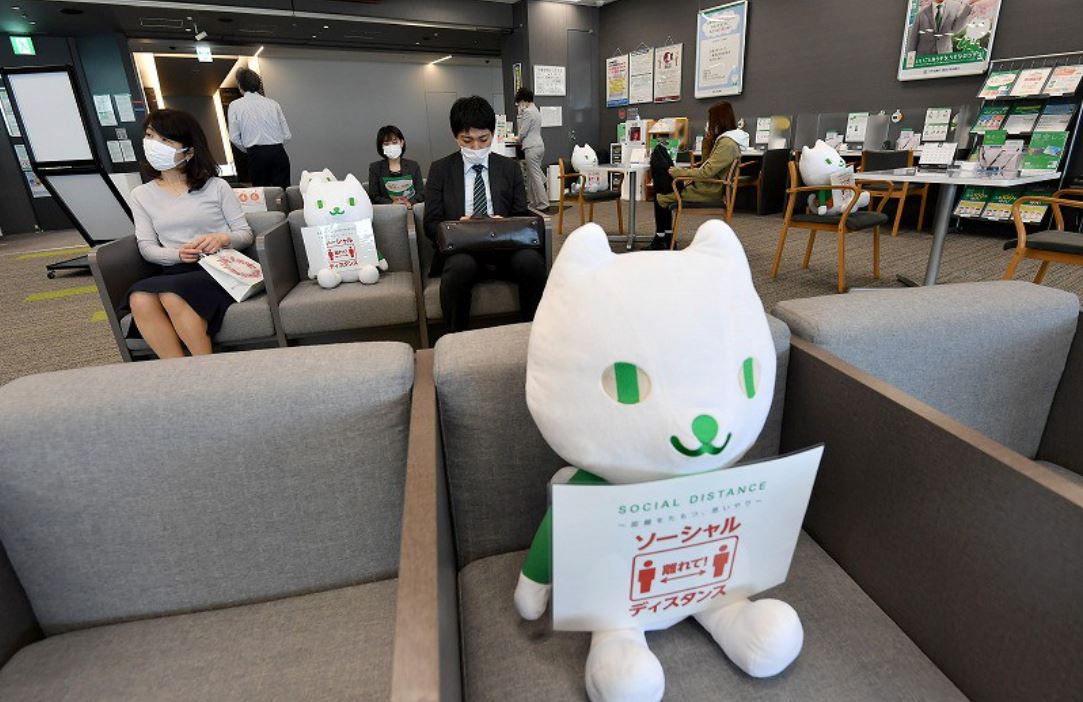 Image Source: Mainichi Shibun
Japanese bank Resona has taken on a similar approach for their banks' lobbies and waiting areas. While normal levels of health and safety might allow for people to sit three-to-a-bench, these are not normal days. But we can all be thankful that Resona decided that instead of boring signs, they would use stuffed toys of their bank mascot to keep people a safe distance apart. Yes, in Japan, banks have adorable mascots.
It wasn't even just one bank branch. Twitter user Kouka (
@yoxtuka
) posted this picture of a Resona bank they'd visited for work, where the lobby had chairs filled with mini-versions of the same mascot toys. In the comments people wrote not only about how they appreciated the effort the bank was making, but also about how cute the little cats were... and how they really wanted some to take home.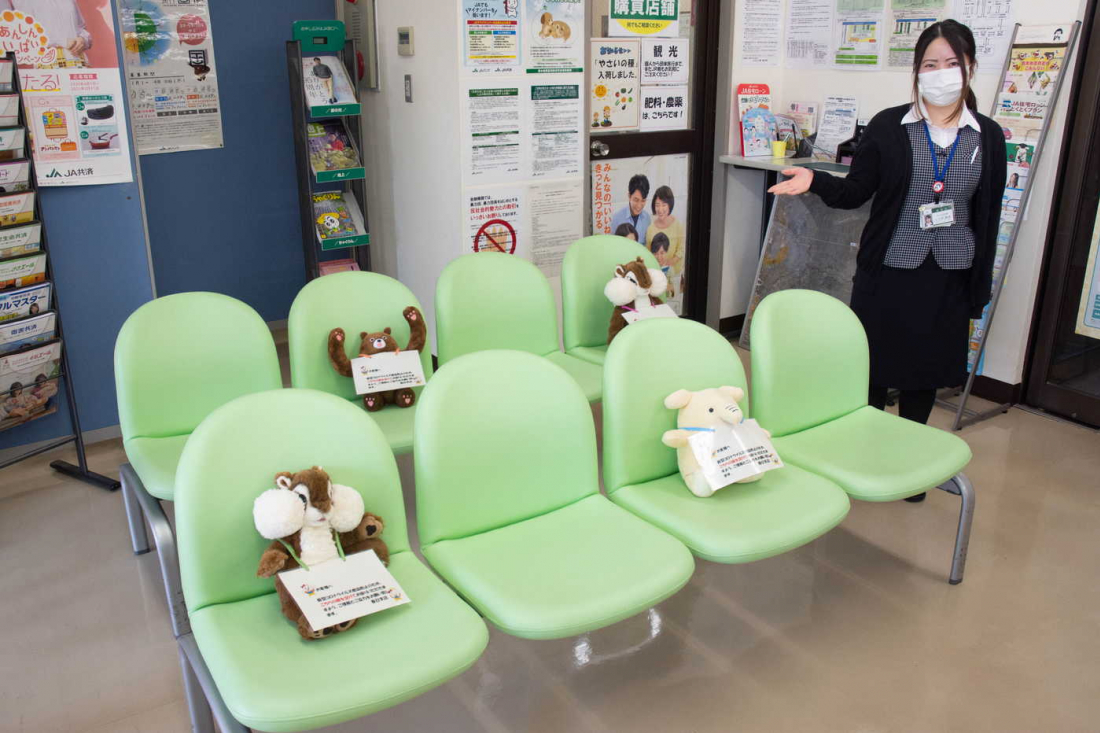 Image Source: Joetsu Town Journal
As such a purely adorable, fun way to enforce practical policies, the trend is clearly catching on across Japan. Other banks (like JA Bank above) and facilities of all kinds are using the method to keep people apart, in the best possible way, and it's hard to complain when the policy is both smart and kawaii!
Hopefully we'll all be safe to once again sit and speak normally someday soon, but in the meantime, let us know if you see any other charming ways that Japan is dealing with COVID-19 on the Japankuru
twitter
,
instagram
, and
facebook
.
Basic Info
Columnist

Sophia

I came to Japan for a semester abroad, and have been here ever since, so I guess there's just something about it. Tell me all the cool Japan-related things you know on instagram or twitter @japankuru !

SHOW COLUMN
Related Article