Frozen Food Vending Machines Take Hold in Socially Distanced Japan
COVID-19 has brought change to all kinds of markets, and in Japan, that includes vending machines.
Among the many changes COVID-19 has made to everyday life in Japan, one of the most obvious is the way we eat. To replace late nights out at crowded restaurants or bars, people have been
cooking more at home
, treating themselves to
high-quality groceries
,
ordering lots of delivery
, and getting plenty of
takeout
as well. Now, it looks like we can add one more new phenomenon to the list: buying dinner frozen from a vending machine. A true lifesaver during these days of Tokyo's state of emergency.
Among the frozen vending machines gaining popularity, one series dubbed "Dohiemon" seems to be emerging as a dark horse from among the crowd, with a name that many fans think is a play on words―combining the name of popular Japanese animated character Doraemon, and a phrase (dohie, ど冷え) that means "very cold."
In these days of quarantines and social distancing, the benefits of a meal straight from a vending machine are clear, giving these frozen gems to shine. Vending machines can stay open and offer meals 24 hours a day without the need for any face-to-face human contact, and apparently the machines themselves only cost about 7,000 yen (~70 USD) a month to maintain. In the past, frozen food vending machines were held back by the varying sizes and shapes of different frozen products, but vending machine technology has advanced in recent years, making these frozen meals a more practical offering.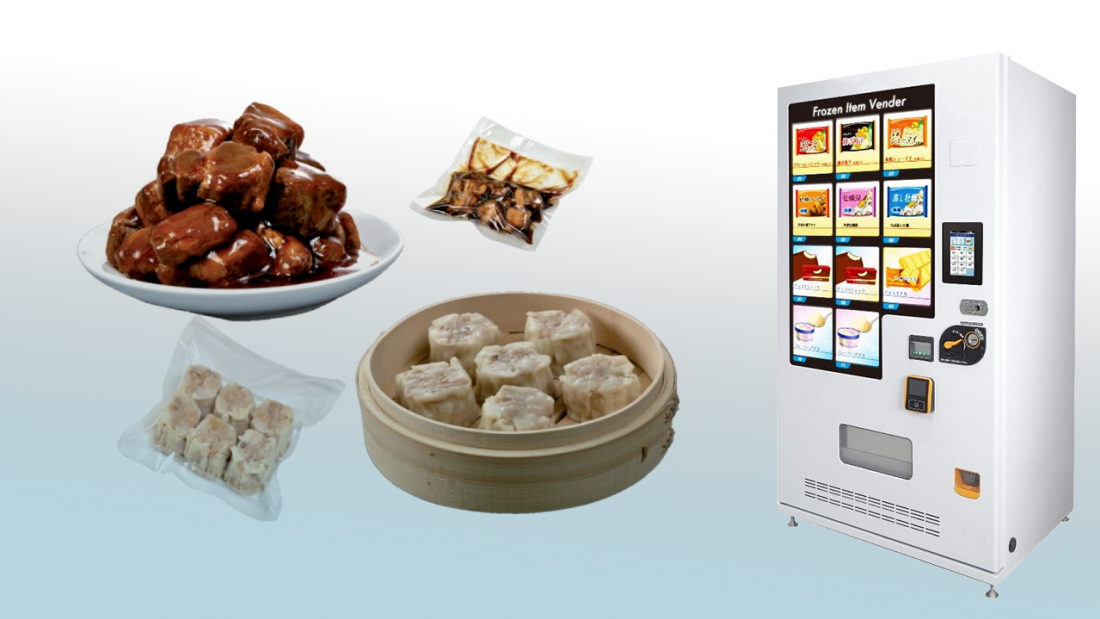 One reason for these machines' popularity is the foods they offer. Unlike the mass-produced frozen meals found at supermarkets or convenience stores, frozen-food vending machines often offer dishes made by real local restaurants! Most restaurants have been forced to close by 8pm just about every night in Tokyo and other parts of Japan for months on end, so for those nights when you start to crave a bowl of ramen at midnight, reheated frozen soup and noodles might not be quite as good as getting the dish fresh at your local ramen joint, but it's probably a cut above instant noodles!
Plenty of people in Japan have been eating out throughout the pandemic, and more and more of the public will of course return to restaurants as vaccinations continue. But there's clearly a unique appeal to punching a button on a vending machine, and then using the frozen treasures inside to recreate a popular restaurant dish at home. Now that the vending machines are up and running due to COVID-19, they might just stick around!
For more info and updates from Japan, check Japankuru for new articles, and don't forget to follow us on
Twitter
,
Instagram
, and
Facebook
!
Basic Info

| | |
| --- | --- |
| Name | Japanese Vending Machines |
Columnist

News From Japankuru

The latest news from Japan - learn what's new in the land of the rising sun, from an international group right on the scene.

SHOW COLUMN
Related Article