Onsen vs Sento ・ The Public Baths of Japan, and What Makes Each Kind Special
Ready to dive into Japanese bathing culture? First, find out where you're going!
Japan's Communal Baths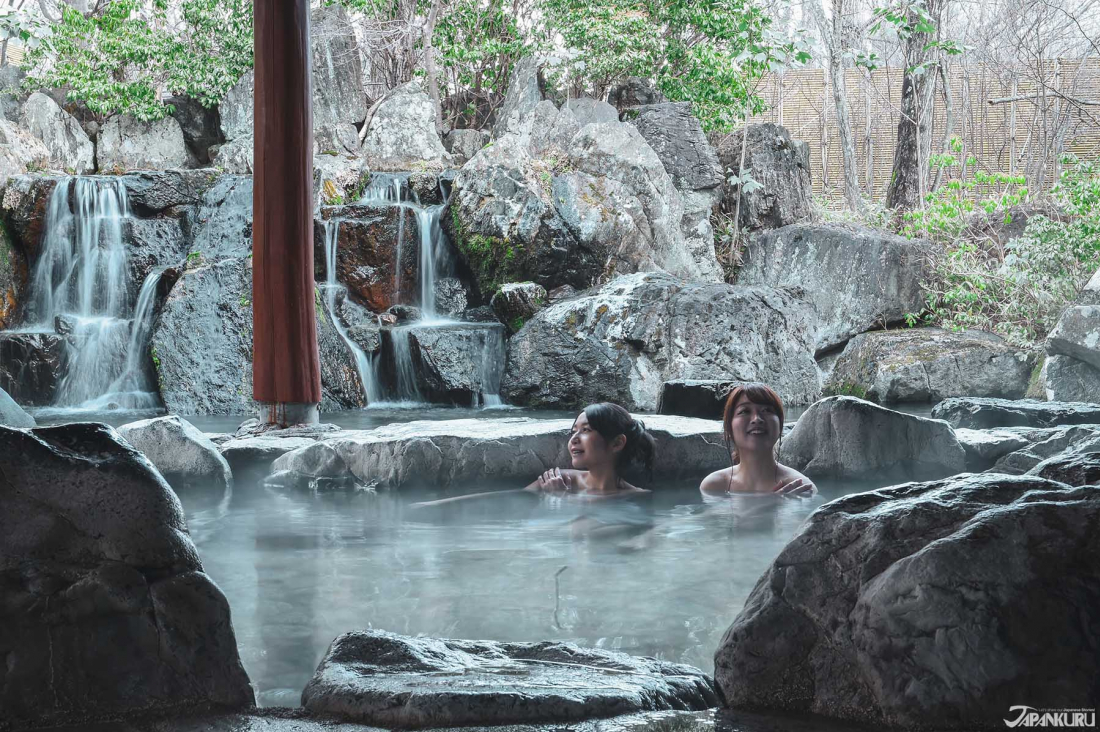 Pictured Above: Nasu Onsen
In Japan, a bath is about more than getting clean, and the country's many famed bathhouses are shared by locals and travelers alike. Japan's communal bath culture goes back thousands of years - there are mentions of certain bathing destinations discussed in Japan's oldest historical records - and to this day, the country is dotted with baths large and small, indoors and out, where people come together to relax in the steaming hot water. For the average visitor to Japan, the minute variations between the many baths around Japan might not seem all that important, but Japanese baths can generally be divided into two types: onsen (温泉) and sento (銭湯), and this difference might just play a part in your next bathtime decision!
Sento & Onsen ・ What's the difference?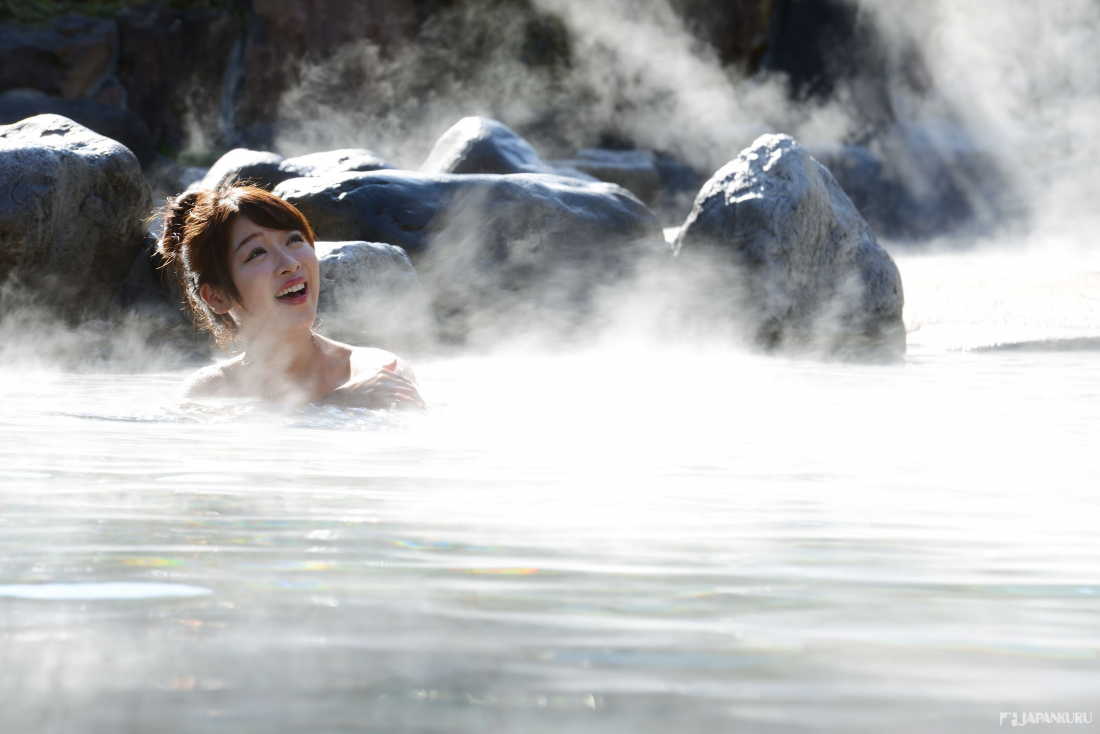 Pictured Above: Hakone Kowakien Yunessun
The major difference between onsen and sento is the
water
that flows into the tubs. In fact, while referring to a place as a "sento" doesn't tell you much about the water quality used at the bathhouse, the term "onsen" is actually restricted by Japanese law. That's because sento baths, though they may be luxurious, are generally filled with heated tap water, while an onsen is a natural hot spring.
Most onsen use modern plumbing of one sort or another to get the water into the baths, which means that once you're inside, sento and onsen can look exactly alike. But to qualify as an onsen, the water must come from an underground source, bubbling up as warm mineral water or even natural steam. In addition, it needs to meet at least one of two qualifications: either the onsen emerges from the ground naturally heated to at least 25°C (77°F), or the water contains a significant amount of natural additives from a
designated list
- including minerals, various ions, or even
radon
. Of course, most onsen qualify on both accounts, with water bursting from the earth luxuriously hot, full of natural additions that people will say can cure all sorts of ailments.
Onsen usually rely on the quality of the unaltered natural hot spring water to attract bathers, but sento, on the other hand, often spice things up by offering tubs with all kinds of unique additions. "Kusuri-yu" (薬湯) baths take advantage of Japan's kampo (漢方) medicine culture, which evolved from traditional Chinese medicine, and a variety of natural therapeutic ingredients are added to the water. Around the winter solstice, some bathhouses will even offer baths with yuzu fruit floating in the tubs, a traditional way to welcome the new season with a refreshing aroma.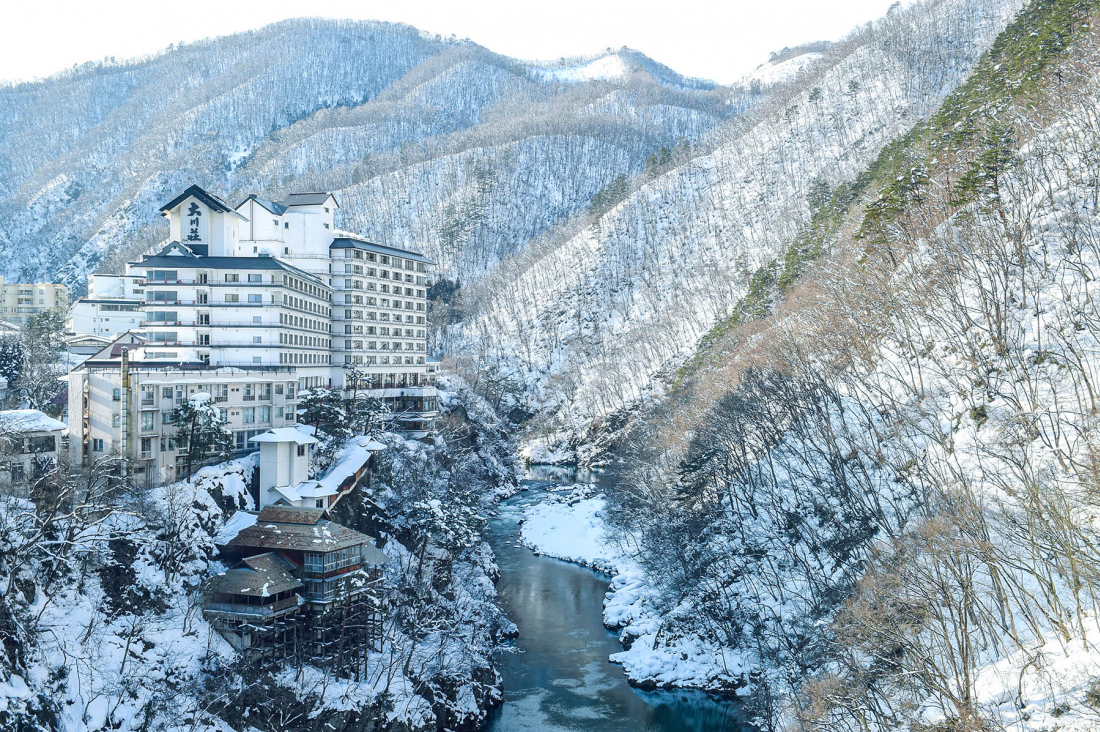 Pictured Above: Ashinomaki Onsen
The water used means that another common difference between your average onsen or sento is location. The islands of Japan were formed by a number of volcanic eruptions, and under the surface, the country is still alive with geothermal activity. That's what heats the water that flows through Japan's onsen bathhouses! But since hot springs depend on this natural underground activity, it means that onsen tend to be clustered out in the countryside, in and around Japan's many mountains (quite a few of which are still active volcanos). Hot springs in the middle of a big city aren't unheard of, but they're certainly not common, which is why "onsen vacations" are a popular form of domestic travel in Japan. People escape the big city and head to one onsen town or another, to relax in the natural baths and get away from it all. But for Japanese city-slickers looking for a quiet shared bath nearby, or travelers hoping for a taste of local culture, a sento is the way to go. Also called "yuya" (湯屋) and "furoya" (風呂屋) - literally hot water shops, or bath shops - sento bathhouses tend to be casual, small-scale affairs, steeped in neighborhood history. (Unless, of course, it's a "super-sento," which is much bigger kind of establishment with extra ammenities!)
See the Difference for Yourself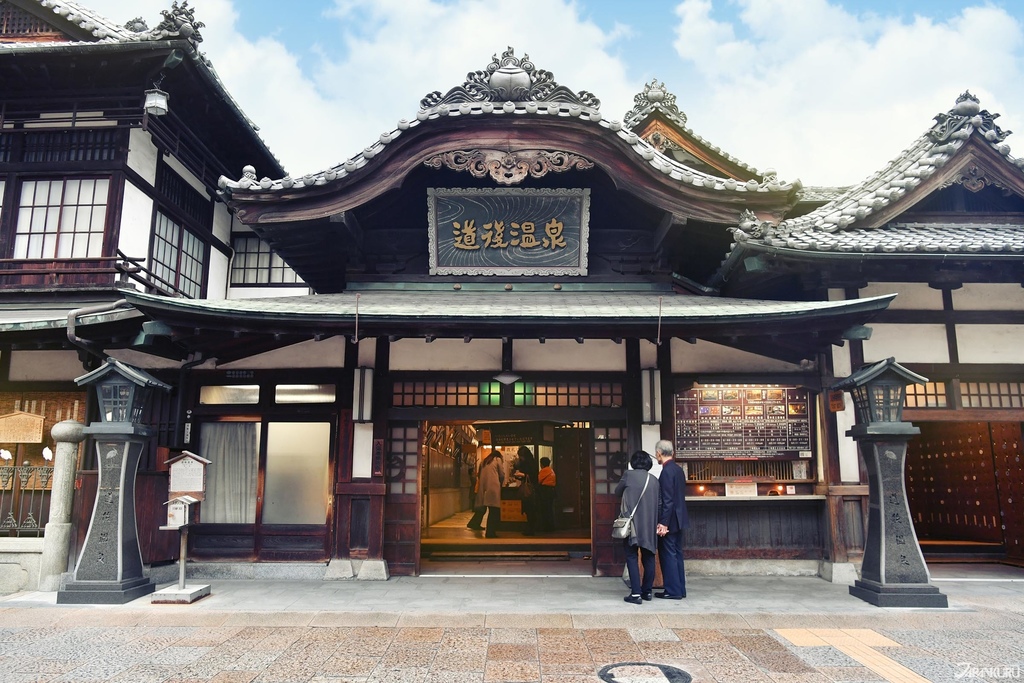 For a classic onsen experience, it doesn't get much more traditional than a hot spring that's been in use for more than 3,000 years!
Dogo Onsen
, located in Ehime Prefecture, is one of the oldest onsen resorts in use in Japan (alongside Shirahama Onsen in Wakayama Prefecture and Arima Onsen in Gunma Prefecture), and the hot spring's mythical healing powers have long made it a popular destination for people of all kinds. In Japan's Asuka and Heian periods (approximately the 6th~12th centuries), it was a favorite destination for Japan's imperial family, who came to soak away their royal worries. Nowadays, visitors can enjoy the very same natural hot spring waters in the Dogo Onsen Honkan bathhouse, a historical building dating back to the late 1800s. (Some say this bathhouse helped inspire the Studio Ghibli classic "Spirited Away"!)
Dogo Onsen Honkan (道後温泉本館)
5-6 Dogoyunomachi, Matsuyama, Ehime
Official Website (en)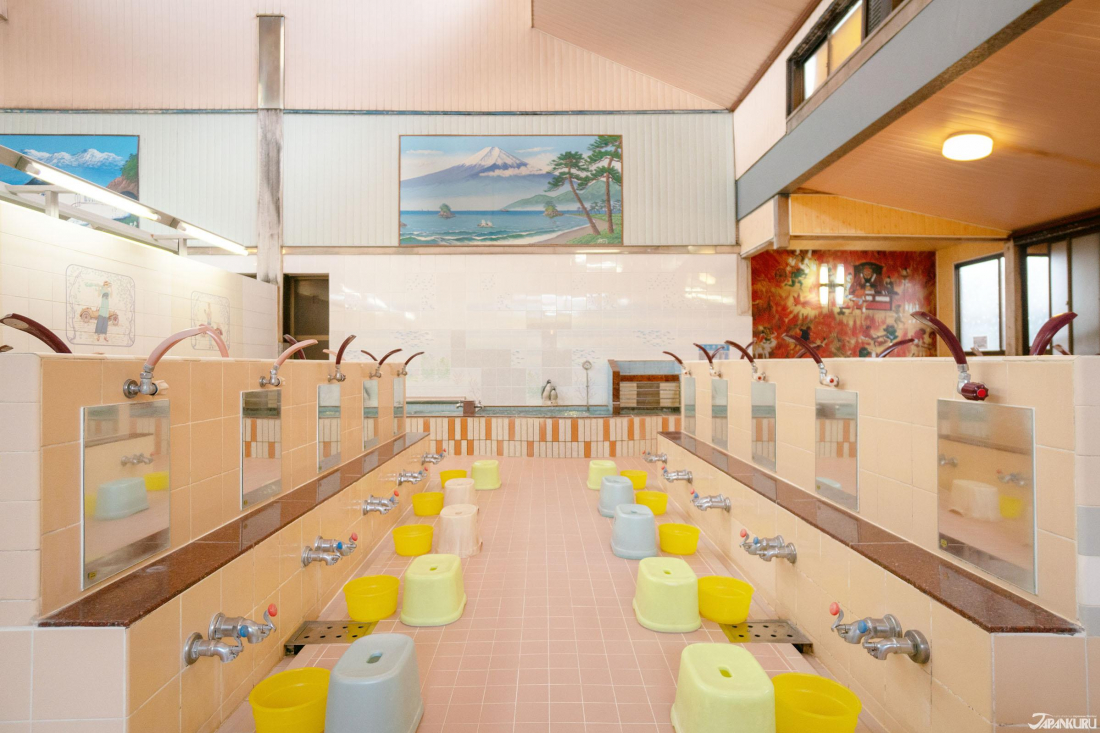 To get a feel for sento culture, there's no better place than Tokyo's Shitamachi area, the eastern portion of Tokyo that has been home to mostly working-class Tokyoites since the days when samurai walked the streets. The area's history has produced an everyday bathhouse culture, and many older residents still make a visit to the local sento a nightly habit, preferring to soak in the huge, steaming tubs instead of run their own baths at home. In recent years, local Adachi-ward sento Takara-yu found new and unexpected popularity after being featured in an advertisement with popular actress Satomi Ishihara (seen in Shin Godzilla), but it still retains all the trappings of a classic sento. The bathhouse has rows of bathing stations complete with low plastic stools, retro peachy-hued tile, a kusuri-yu with a Buddhist mural, and paintings of Mt. Fuji seen on the walls over the baths - almost a requisite part of the sento experience!
Takara-yu Sento (タカラ湯)
27-1 Senju Motomachi, Adachi City, Tokyo
Hours: 15:00 - 23:30 (closed Fridays)
Official Website (jp)
Onsen or Sento?
From little local tubs surrounded by pink tile, to elegant outdoor pools lined with stone slabs and filled with gushing hot spring water, Japanese baths run the gamut. But with unique charms to be found at each one, what kind of Japanese bath will you visit first?
For more info and updates from Japan, check Japankuru for new articles, and don't forget to follow us on
Twitter
,
Instagram
, and
Facebook
!
Related Article