Kanazawa Spotlight: Walking "Underwater" at the 21st Century Museum of Contemporary Art (金沢21世紀美術館)
Whether an art aficionado or a casual museum-goer, visitors to Kanazawa interested in art, architecture, and design would be wise to include a stop at The 21st Century Museum of Contemporary Art. Since its opening in 2004, over three million visitors have come to the museum to experience some of its many world-class temporary exhibits, and popular, immersive and illusory permanent displays (which are free of charge to the public).
A Well Rounded Contemporary Art Museum
The modern design and layout of the museum is in itself a unique feature—especially when compared to the traditional architectural styles found throughout Kanazawa—as the circular, sprawling grounds do not incorporate a main entrance, allowing visitors to experience the various exhibits from a variety of directions.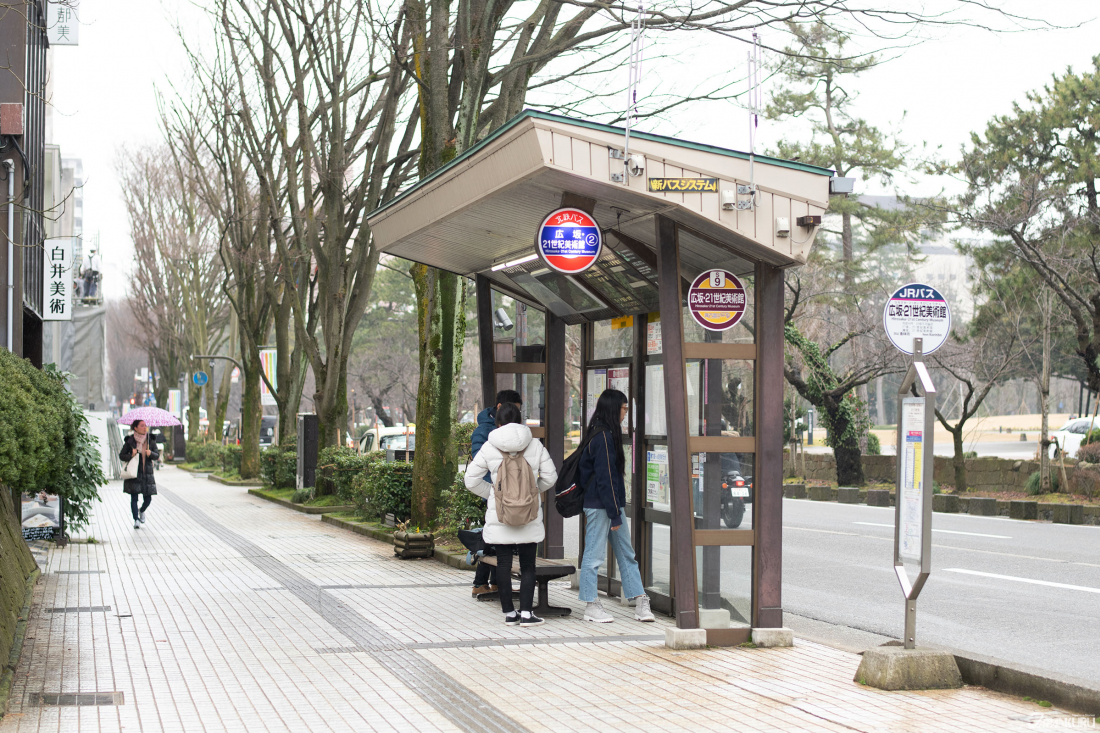 Getting to the 21st Century Museum
The museum is positioned within the immediate vicinity of both Kanazawa Castle and Kenrokuen Garden (to the south of the castle, and west of the garden), making for a convenient combination if visiting all three attractions is of interest.

Use bus terminal 3 or 6 from Kanazawa Station's East Exit. Get off at "Hirosaka·21st Century Museum", and walk 1 min. Additional options include departing from East Exit bus terminals 8–10, and getting off at "Korinbo (ATRIO-mae)." From there it is a 5-minute walk, and the bus ride should take around 10-minutes.
Permanent Exhibition Highlights
The Man Who Measures the Clouds

Belgian artist John Fabre created this piece, which was inspired by the film Birdman of Alcatraz, telling the true story of a man locked in solitary confinement who kept birds in his cell, eventually becoming an ornithologist. SPOILER ALERT: At the end of the film the man is denied permission to continue on his research, and when asked what he will do, he replies, "I am going to measure the clouds." The inspiration for this work was taken from this line and was created as a poetic gesture to honor the death of his twin brother, encompassing themes of life, death, the pursuit of science.

The Swimming Pool

The Swimming Pool by Argentinian artist Leandro Erlich is probably the most photographed and well-known permanent work on display at the museum. At first glance from the outside, it appears you are looking down on a standard swimming pool filled completely with water. This is an illusion, however, and upon further inspection you'll likely be surprised to find people walking inside of a pool that is in fact, completely empty. The effect is created by a 10 cm layer of water resting on glass at the top of the pool, allowing both those from below and above the pool's surface the impression that they are viewing objects through water, which is a very entertaining and immersive trick of the eye.

*Please note entry to the pool is not allowed during rainy weather.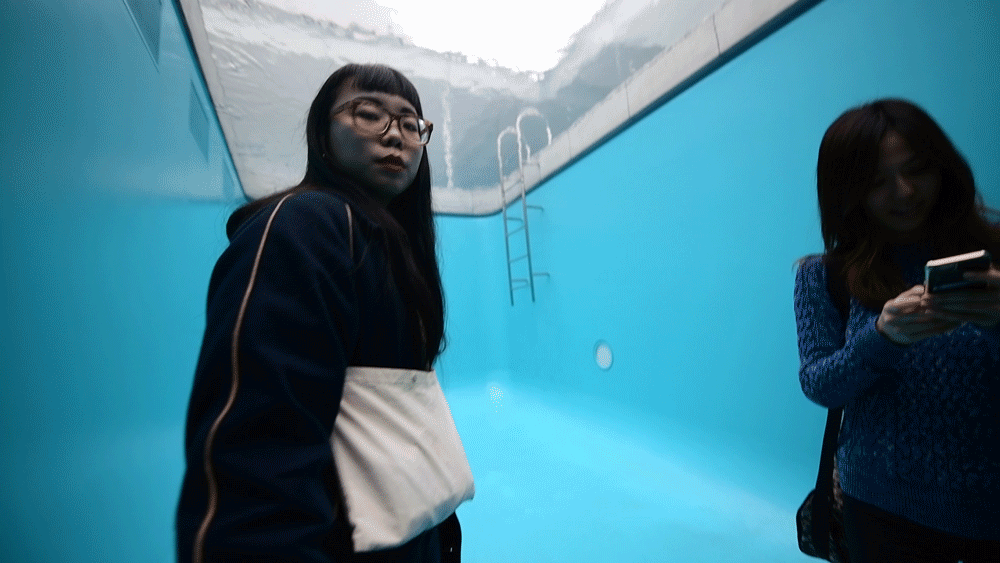 Get Your Cameras Out!
Like many do, should you want an interesting photo to share on social media or for a personal keepsake, this is by far one of the more unique places in the area to take a great shot!
Be sure to look at
JAPAN
KURU
🐶 for more exciting articles every day!!
And add us on
Instagram
and
Facebook
to share your Japanese pictures💖🗾
Related Article