Spend a Day with the Deer of Nara Park
Nara is famous for historic temples and many, many deer, wandering wild and only somewhat tame.
Getting to Nara Park
The City of Nara (a part of Nara Prefecture) is known for many things, including a rich history as a capital city, some of the most famous temples in Japan, and local cuisine like kakinoha sushi (柿の葉寿司, sushi wrapped in persimmon leaves). But let's be real―most of the many travelers that visit the city are there to see the deer of Nara Park, a huge herd of wild deer who roam the grassy lawns and surrounding area, and are mostly (mostly) friendly to tourists.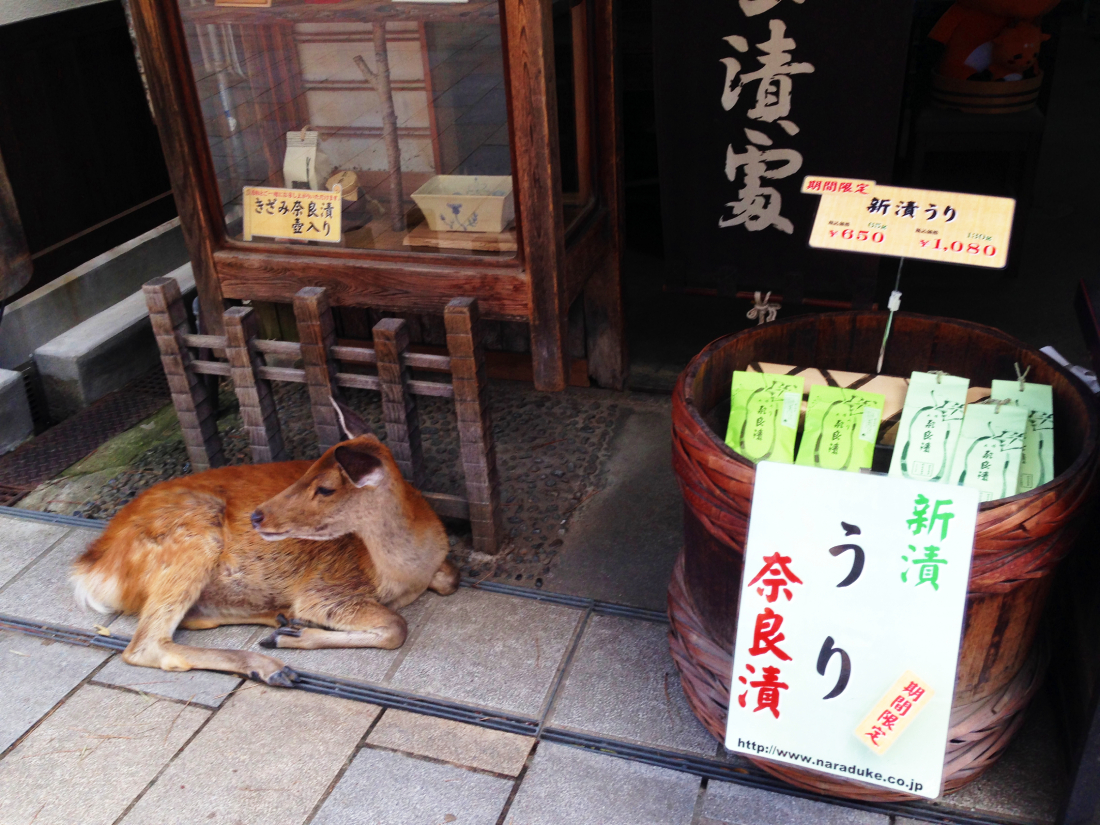 The deer of Nara crowd around the city's other famous sightseeing attractions, temples like Todaiji (東大寺) and Kofukuji (興福寺), and most of the main sites are contained to an easily walkable neighborhood (as seen above). Even better―Nara is under an hour from big cities like
Kyoto
and
Osaka
, making it an easily-accessible day trip, perfect for anyone spending a few days in the
Kansai region
. So, how do you get to Nara Park?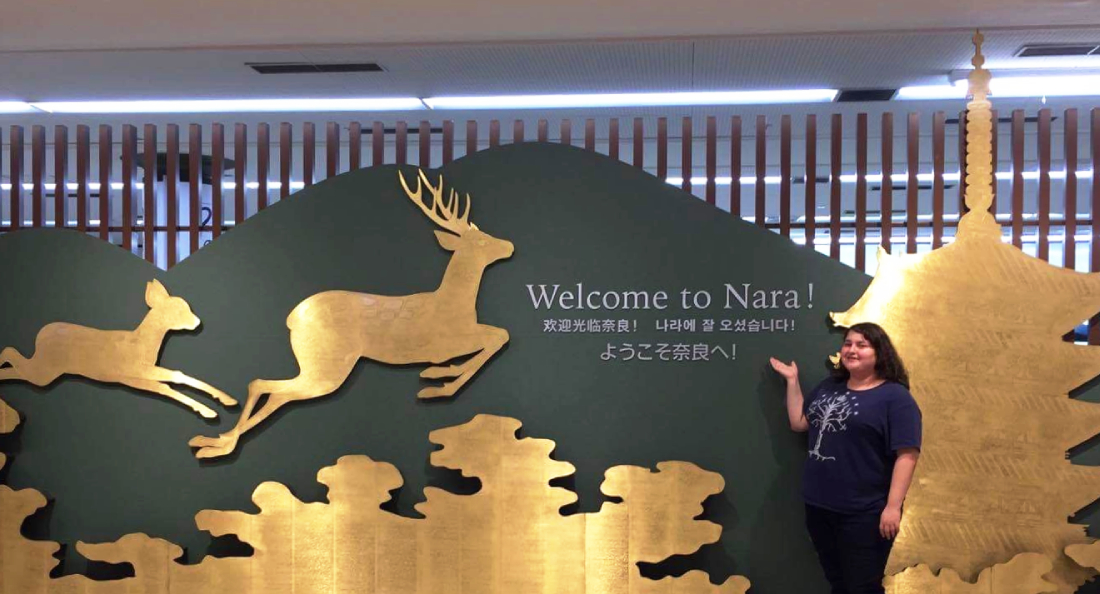 ① Take a train to Kintetsu Nara Station.

Nara Station and Kintetsu Nara Station are not in the same place! The station for Kintetsu train lines is easy to access, and more importantly, extremely close to Nara Park, whereas Nara Station is a bit of a walk. Take a Kintetsu train directly from Kyoto Station or Osaka Namba Station, and you'll get to Nara in about 35 or 40 minutes.

② Walk east.

Take a step out of Kintetsu Nara Station and you'll see the signs pointing you in the right direction. Nara Park is just a few minutes walk from the station.

③ Hang out with deer.

Yep, that's it. You don't even have to make it all the way to Nara Park to see the deer. Within a minute or two walking in the right direction, you'll see them hanging out in grassy spaces and even on the sidewalk.
Deer Frolicking
Treat the Deer as You Wish to Be Treated

You've arrived! The deer are everywhere! And they're so cute! Now, don't mess it up!

These deer are extremely used to lots and lots of people, and so they're usually quite calm and friendly. But... they're wild animals. Obviously don't be rough with them. (They won't like it, nobody will like it, and you definitely won't like their reactions.) But also, be careful if you're buying them snacks! Shops and stalls all over Nara Park sell packs of deer crackers (鹿せんべい, shika senbei) for a few hundred yen, specifically so you can feed them to the deer. But beware, the deer know what's going on, and they want those senbei! If you try to deal the crackers out fairly, like I so foolishly hoped to, the deer will come for all of your senbei and then anything else they think looks like senbei! And if you try to taunt them―or just annoy them in general, the chances of you being headbutted by a deer are pretty high. (This definitely hurts.)
Basic Info
Columnist

Sophia

I came to Japan for a semester abroad, and have been here ever since, so I guess there's just something about it. Tell me all the cool Japan-related things you know on instagram or twitter @japankuru !

SHOW COLUMN
Related Article