Japanese Cat Motimaru Named the Most Watched Feline on YouTube ・ Have You Seen His Videos Yet?
Move over Maru! This adorable cat has been bringing the people of Japan joy for the past two years, and now it's time for the world to meet Motimaru.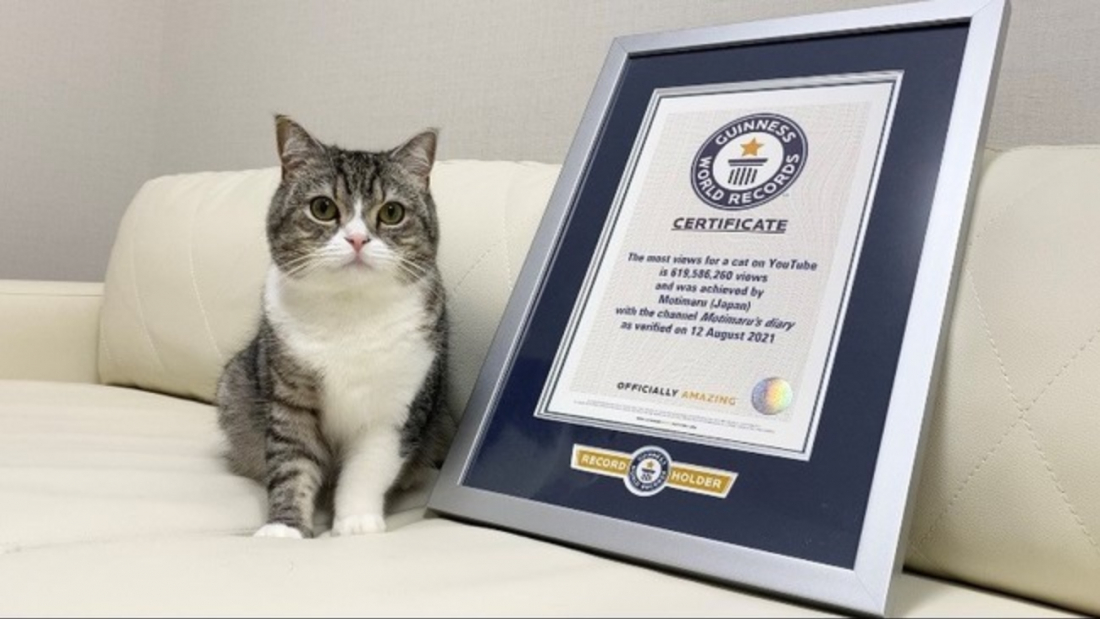 This isn't the first time a Japanese cat has become an internet superstar or a YouTube icon, but as of August 2021, it is perhaps the most impressive case of cat fame on the internet―and validated by an official Guinness World Record, to boot. Motimaru the Scottish Straight cat is not the same as the similarly named Scottish Straight called Maru, known for loving boxes, who appeared on the YouTube stage back in 2008 and previously held his own Guinness World Record. No, the new champion of feline fame is again a Japanese kitty, Motimaru (pronounced "Mochimaru"), who was born in October 2019, first showed up on YouTube just a month later in November, and in the following months (less than two years) has managed to rack up 1.38 million subscribers and almost a billion views.
From the very first video on the Motimaru's Diary YouTube channel, featuring a tiny kitten with big round eyes and fluffy grey fur exploring his new home for the very first time, little Motimaru has been big in Japan―and found plenty of popularity in other parts of the world as well. That first video has been seen over 2 million times, and in the time since, Motimaru's owner has released dozens more popular clips of the cat's daily life and undeniably adorable antics. Motimaru officially earned his Guinness World Record in August 2021, as the world's "Number 1 Pet Influencer," noting well over 600 million plays on YouTube and individual Motimaru Twitter posts with more than 18 million impressions.
While the numbers are almost unbelievable, you can't blame Motimaru for his success. Just look at that face! We wish Motimaru (and perhaps his owner) all the success in the world, and here at Japankuru, we can't wait to see which adorably fuzzy Japanese pet makes it big on YouTube next. (And which one will steal Motimaru's prized Guinness World Record status straight out from under his little pink nose!)
For more info and updates from Japan, check Japankuru for new articles, and don't forget to follow us on
Twitter
,
Instagram
, and
Facebook
!
Basic Info
Columnist

News From Japankuru

The latest news from Japan - learn what's new in the land of the rising sun, from an international group right on the scene.

SHOW COLUMN
Related Article