Rilakkuma Restaurant and Store 🍯🐻Arashiyama Rilakkuma Sabo in Kyoto
🍵嵐山りらっくま茶房🍵
Cute Place to Go to in Arashiyama, Kyoto
Rilakkuma Restaurant and Store
✨🍯🐻Arashiyama Rilakkuma Sabo in Kyoto🐻🍯✨
A take-out shop that offers desserts and drinks, dessert/food shop which introduces the concept of the cafe "honey" and Japanese style collaborative sundries created using the ideas of the Japanese style small goods series, Nishijinori (traditional crafts of Kyoto) and Shimizuyaki (a bowl/vessel making brand in Japan). A goods shop that offers many Rilakkuma licensed goods and limited products will be sold too. Moreover, the backyard has an eat-in-space and is a suitable area to take photos.
🍯🐻Eating and Shopping for Cute Things🐻🍯

We've never seen so many Rilakkuma character goods before!!
Here you'll find a number of limited items such as stuffed animals, snacks, charms, and even honey!
Even if you don't buy anything, it's fun to look around at all the Rilakkuma decorated interior.
🍯🐻Rilakkuma Restaurant on 2nd Floor🐻🍯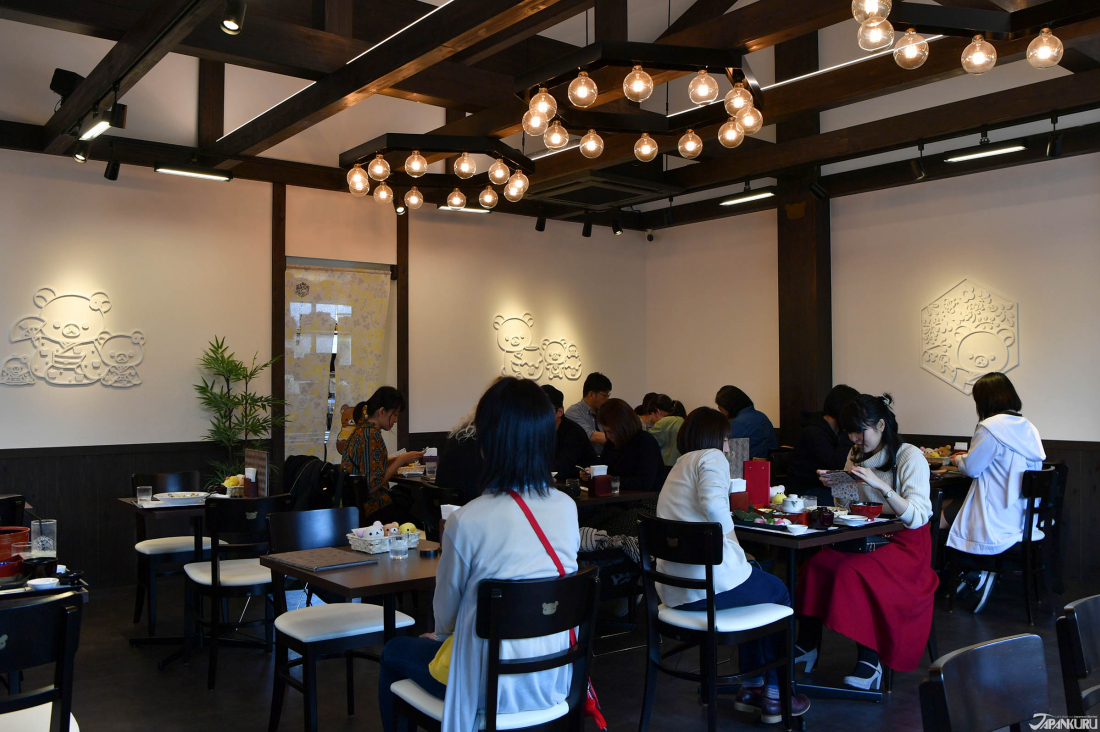 On the 2nd floor is the Rilakkuma restaurant🍴🍯 It's SUPER popular, so you'll have to take a number and wait. So if you are wanted to eat there, we recommend taking a number first then looking around the store and whatnot. At the sabo (meaning "teahouse"), there are various drink menus, arranged Japanese and Western-based desserts, matcha (green tea) soba, curry, and other Japanese dishes using the images of characters such as Rilakkuma, Korilakkuma, and Kiiroitori🐥🐻
📅
12/11~3/10
Restaurant 10:30~5:00pm (lunch LO - 4:00, cafe LO - 4:30pm)
Takeout 10:00~5:00pm
Goods Shop 10:00~5:30pm
3/11~12/10
Restaurant 10:30~5:30pm (lunch LO - 4:30, cafe LO - 5pm)
Takeout 10:00~5:30pm
Goods Shop 10:00~6:00pm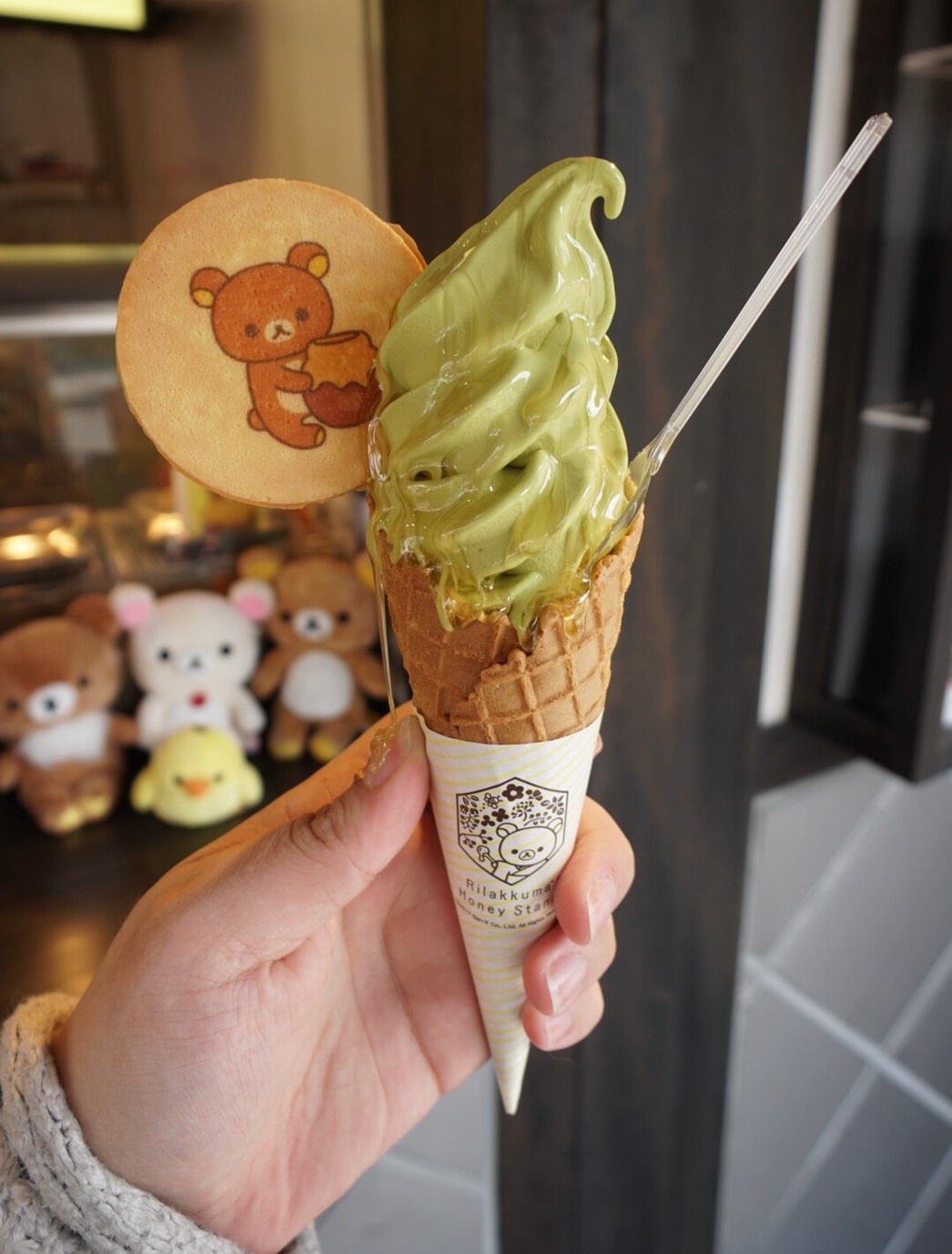 ✨🍯✨🍯✨🍯✨🍯✨

Or if you're in the mood for ice cream,
we recommend going downstairs to the entrance
where they sell soft serve ice cream with honey and yummy sugar cookie.
They have a few different flavors, but Kyoto = green tea,
so we of course got green tea ice cream!!
It already comes with honey drizzled on top,
but if you want more honey there are bottles next to the register
where you can add as much honey as you'd like!!!

✨🍯✨🍯✨🍯✨🍯✨
🍯🐻Arashiyama Rilakkuma Sabo🐻🍯
🍵嵐山りらっくま茶房🍵
IN KYOTO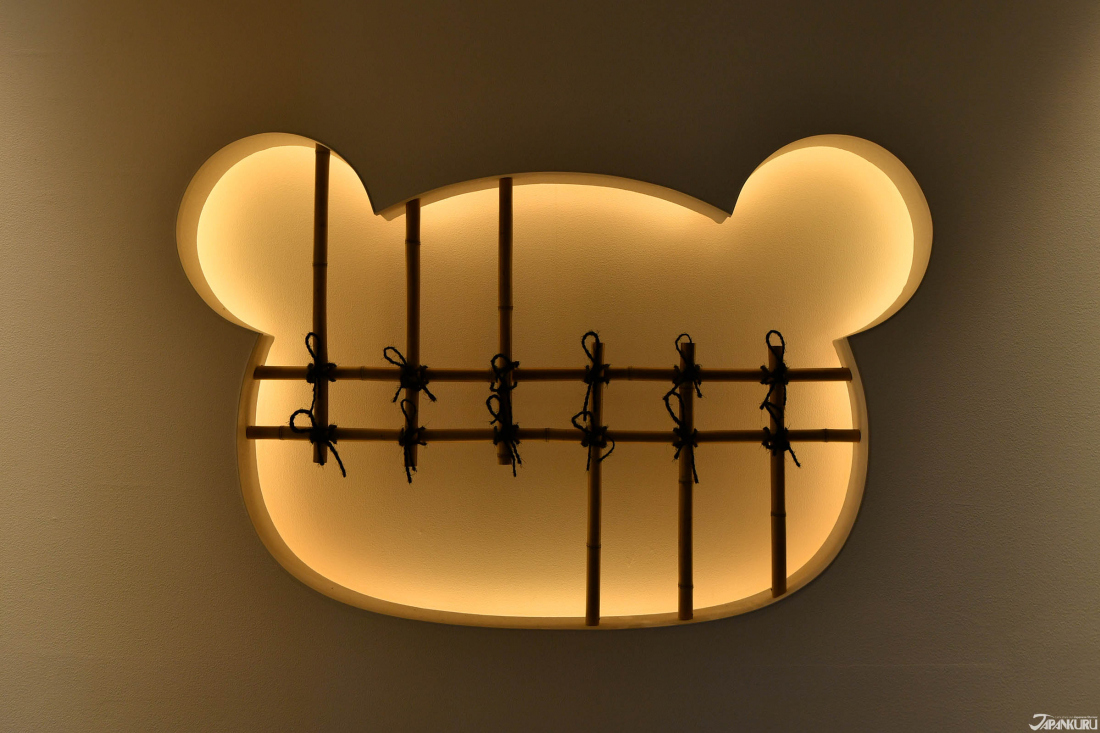 In the back, there is a sort of a "Kyoto zen garden" area to sit and relax.
Since the restaurant/store
is in Arashiyama,
the area is decorated with bamboo along with Rilakkuma statues.
The Arashiyama Rilakkuma Sabo restaurant in Kyoto
is really a cute little place!
Even for someone who isn't a die-hard fan of Rilakkuma,
it's easy to have a good time!
Do you have any favorite
themed restaurants or cafes in Japan
?
We wanna hear about it in the comment box below!
✧
˖
°
Share your stories with us
°
˖
✧
For more interesting topics,
Be sure to look at
JAPAN
KURU
🐶 for more exciting articles every day!!
Or add us on
Pinterest
,
Google+
,
Instagram
to share your Japanese pictures💖🗾​

Related Article