3 Must-Eat Foods in Kurobe, Toyama - Delight Your Taste Buds with Local Toyama Cuisine!
Known for seafood found nowhere else and uniquely colored ramen, don't miss these Kurobe culinary specialties.
Here at Japankuru we love to
recommend the city of Kurobe
in Toyama Prefecture, especially the Unazuki Onsen area with its beautiful gorge and luxurious Japanese
hot springs
. But the area isn't just pretty to look at―Kurobe is famous for seafood and ramen, and the chefs of Toyama know what they're doing. If you're ready to spend mornings hiking along beautiful riversides, evenings soaking in steaming natural spring water, and mealtimes chowing down, take a look at what you're missing out on right now.
① Japanese Glass Shrimp AKA Shira-ebi (白エビ)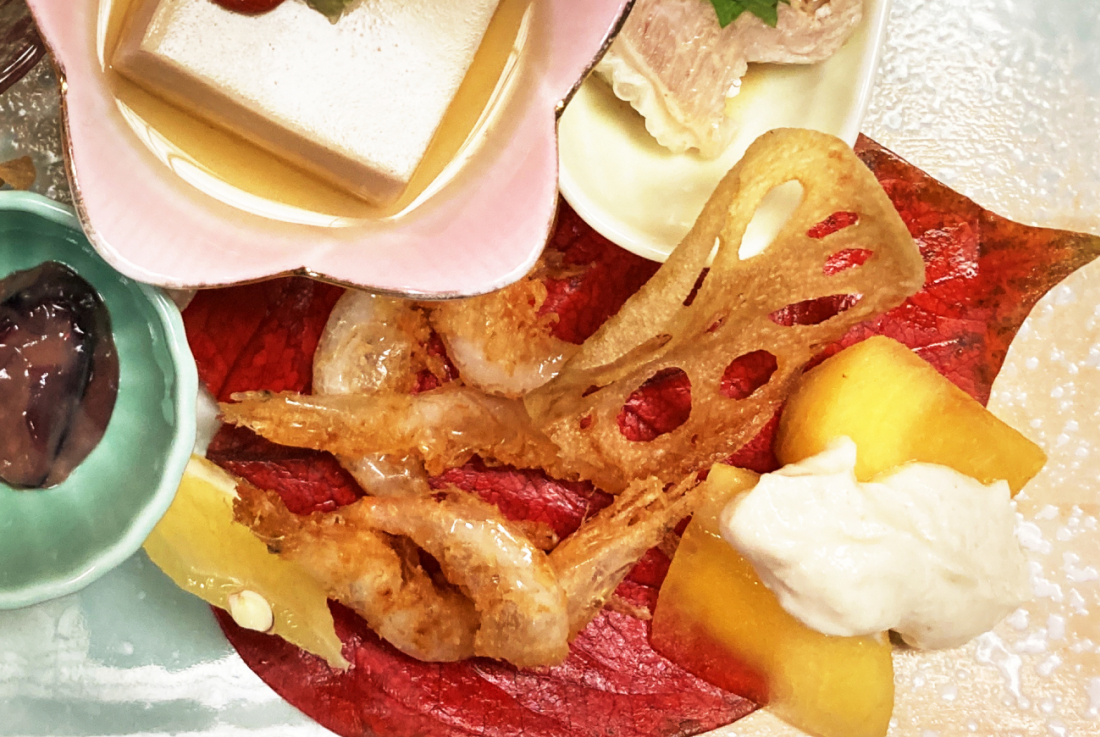 While many people start drooling at the thought of meaty "jumbo shrimp" (or prawns), Japanese glass shrimp are delicious in a different way. These slim crustaceans are generally eaten with the shell on, and are most often prepared by being lightly battered and deep-fried, for an addictively crunchy texture and fresh seafood taste.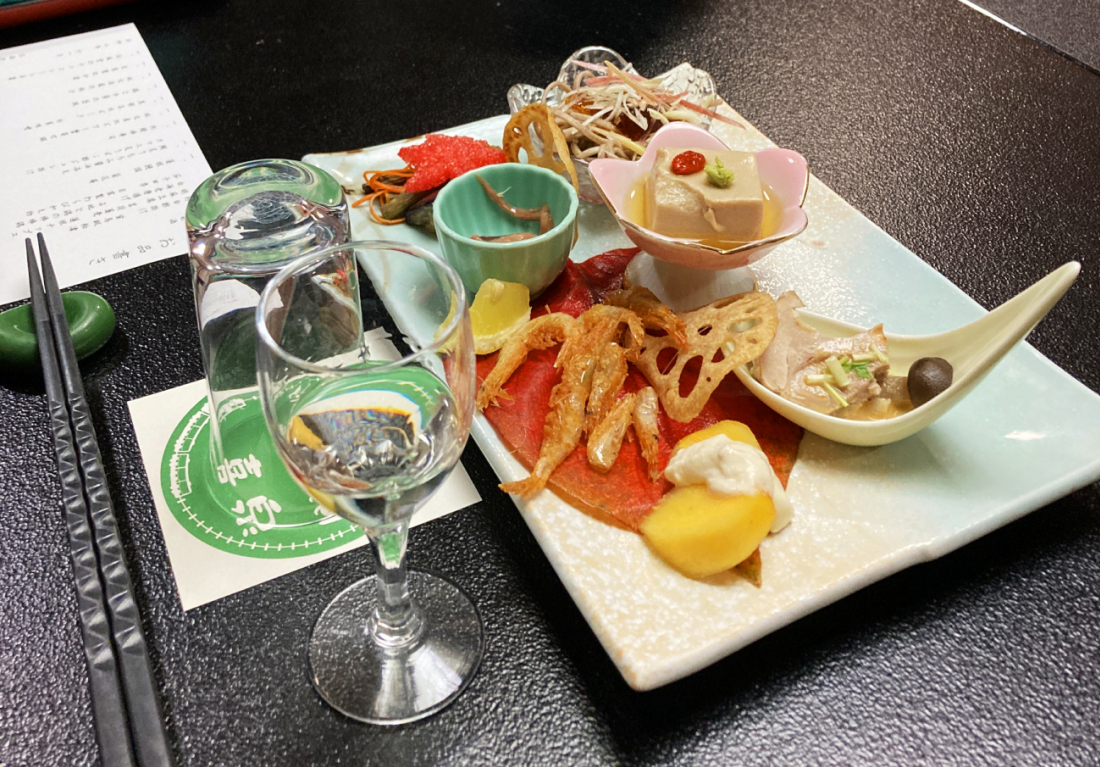 The little shrimp are transparent before being cooked, which has earned them the nickname "the gems of Toyama Bay," but they're truly treasured for their subtle sweetness and satisfying texture.
The shrimp are available at restaurants around Kurobe, but we particularly enjoyed the shrimp that came with dinner's first course when staying at the Unazuki Onsen ryokan Osake no Oyado Kisen.
Unazuki Onsen Osake no Oyado Kisen
1387 Unazukionsen, Kurobe, Toyama
Official Website (jp)
② Black Ramen (ブラックラーメン)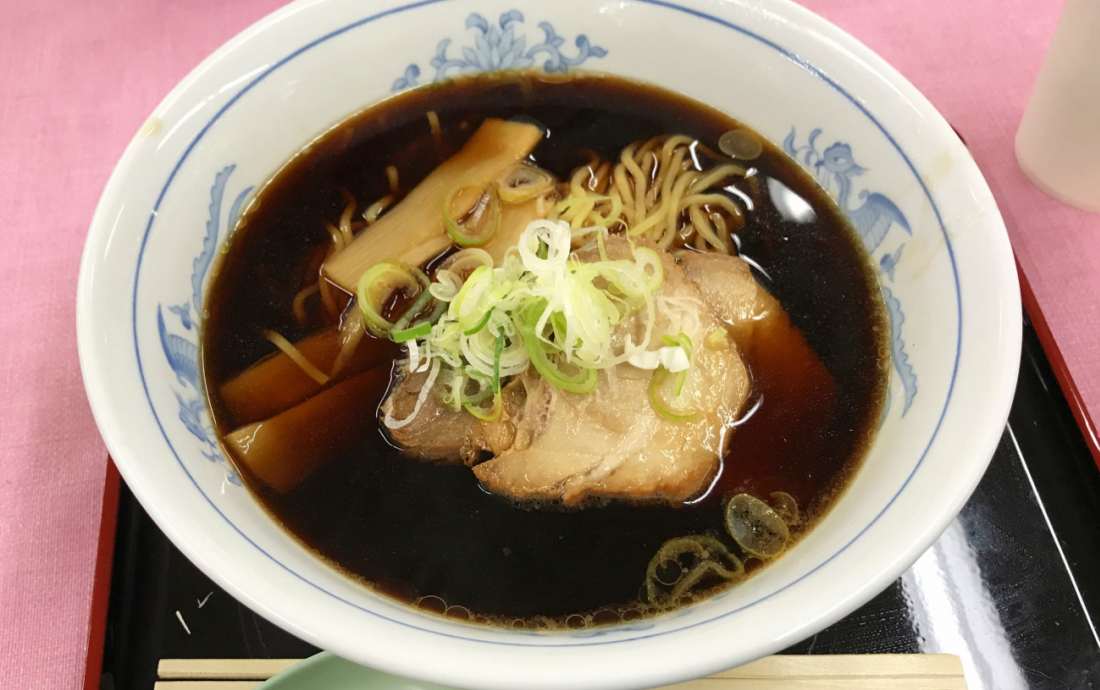 Named for the deep color of the broth, this ramen's color and rich flavor comes from the addition of plenty of soy sauce. Both the broth and the toppings are kept fairly simple, with tasty additions like green onion and chashu pork.
This filling ramen is the perfect lunch for travelers venturing through the mountainside paths of Kurobe, so we recommend grabbing a bowl from the food court found at Keyakidaira Station (欅平駅), the last stop on the Torokko Train that runs along Kurobe Gorge.
Rest-in Keyaki Restaurant (Keyakidaira Station Food Court)
Keyakidaira Train Station, Kurobe, Toyama
Official Website (jp)
③ Firefly Squid AKA Hotaru-ika (ホタルイカ)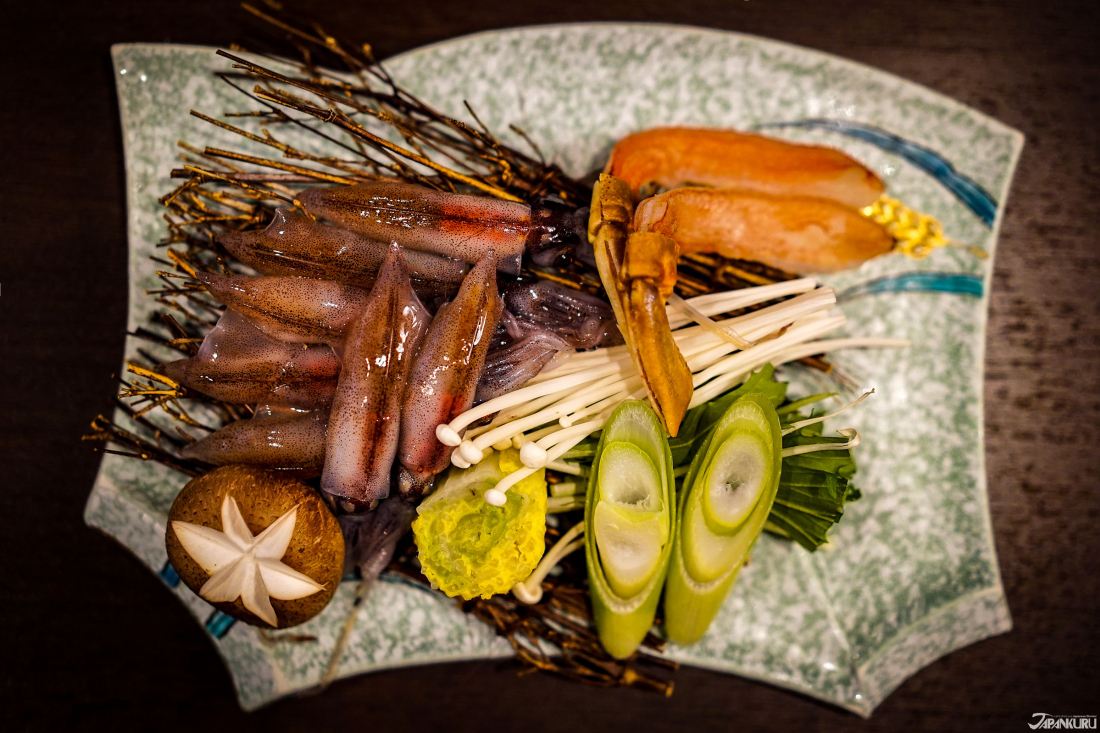 If you're a squid-lover, these little cephalopods are the star of the show in Toyama. Fresh caught from Toyama Bay, firefly squid are known to be bioluminescent when still in the water. They stop glowing once hauled to shore, but they still shine on the dinner table: sliced into sashimi, boiled, grilled, or even carefully cooked in
shabu-shabu hotpot
and eaten whole.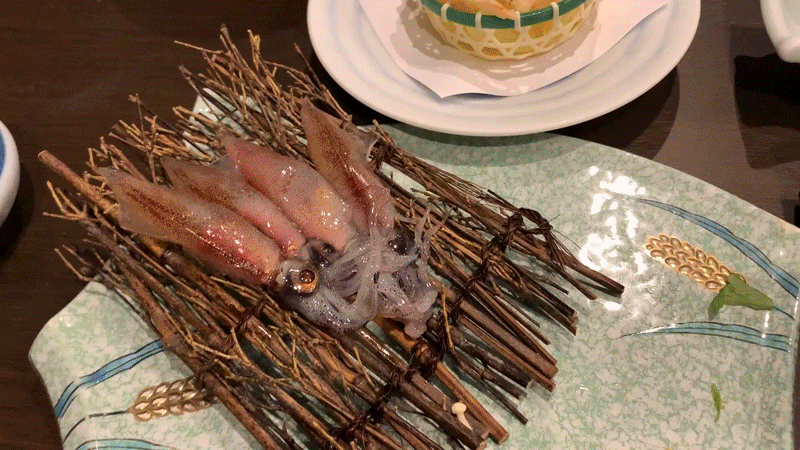 Toyama is one of the few places you'll find firefly squid on the menu, and if the especially rare firefly squid shabu-shabu has piqued your interest, you'll find that at Togen Ryokan in Unazuki Onsen.
Togen Ryokan
22-1 Unazukionsen, Kurobe, Toyama
Official Website (en)
So, which Kurobe specialty will you try first? Crispy-crunchy fried glass shrimp? Umami-filled black ramen? One-of-a-kind firefly squid? For more on Japanese food all over the country, and more updates and info from Japan, don't forget to follow Japankuru on
twitter
,
instagram
, and
facebook
!
Basic Info

| | |
| --- | --- |
| Name | Kurobe, Toyama (富山県黒部市) |
Columnist

Sophia

I came to Japan for a semester abroad, and have been here ever since, so I guess there's just something about it. Tell me all the cool Japan-related things you know on instagram or twitter @japankuru !

SHOW COLUMN
Related Article