Japanese Starbucks Is Putting a Different Spin on Winter Drinks in 2020 - It's Matcha Time!
Forget pumpkin spice lattes, this holiday season is all about the green tea.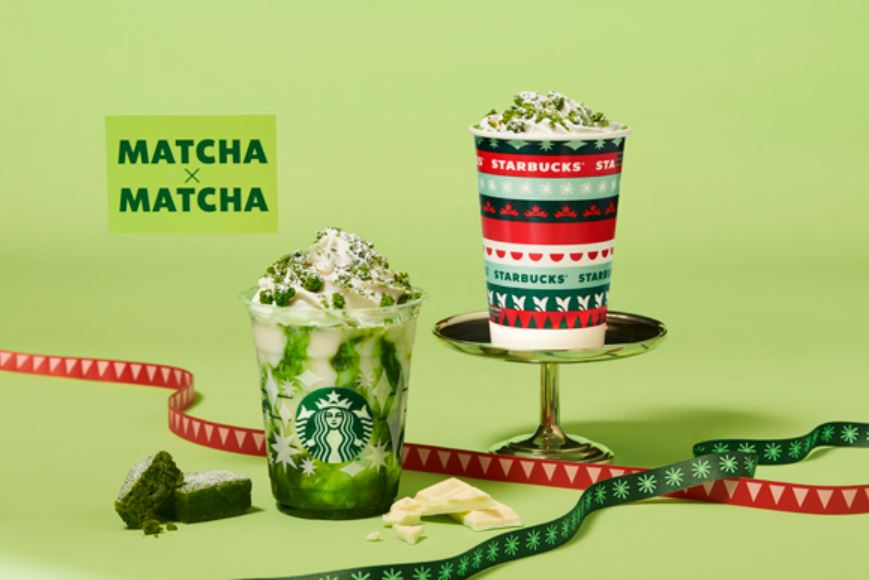 Image Source: Starbucks
Japanese Starbucks is getting into the holiday spirit for 2020, but this year, you might say, they're going green. Of course, Starbucks is known for releasing unusual seasonal drinks throughout the year. It wouldn't be spring without a Starbucks
cherry blossom drink
of some kind, or autumn without a drink using one of Japan's fall-time flavors like pumpkin, chestnut,
or sweet potato
. When we think of what they might dream up for the holiday season, it's hard not to dream of pumpkin spice and gingerbread lattes.
Instead, the 2020 holiday season in Japan will be bringing us the new "Matcha x Matcha White Chocolate Frappuccino."
Image Source: Starbucks
Just like in Seattle, Japanese Starbucks offers standard green tea frappuccinos year-round, but this one takes the flavor to the next level, bringing it up to snuff for a special holiday specialty drink. The drink is officially described in the Starbucks press release as a "luxurious frappuccino with a gentle sweetness, using a fragrant and lightly bitter matcha sauce and a rich white chocolate syrup. A marble effect drawn with the matcha sauce, along with whipped cream and bits of matcha brownie studded with snow-like powdered sugar, finish off this impressive drink."
This drink may be a cold frappuccino, and have none of the toasty-warm spices we come to expect from a winter drink, but Starbucks still insists that it will "warm your heart" (if not your fingers). It's certainly an indulgent beverage, in the midst of a year that's been a bit hard on each and every one of us. If you're in Japan and you'd like to try the drink, it's available until Christmas (Nov 25 ~ Dec 25, 2020). If you're a matcha fiend but you'd love to try it whenever you next make it to Japan, you could probably approximate the drink at other times of year by ordering an extra-intense green tea frappuccino along with one of the matcha brownies, which aren't limited to the holiday season.
For more updates and info from Japan, don't forget to follow Japankuru on
twitter
,
instagram
, and
facebook
!
Basic Info
Columnist

Shopping with Sophia

Between collaboration items and special-edition limited-time-only goods, Japan has some pretty interesting products, and if you're anything like me... well, you can't help but be interested!

SHOW COLUMN
Related Article