Melon Ice Cream & Hokkaido Milk Soft Serve in Otaru ・ Hokkaido for Foodies
From simple cones to fruity concoctions, we've got some recommendations in Otaru for sweet tooths visiting Hokkaido.
Japan might not seem like the place for dairy, but Hokkaido is actually known for milk products! Japan's northernmost island has beautiful weather and plenty of grassy fields, which means that Hokkaido produces plenty of fresh milk―a gift from the region's happy cows. And the people of Hokkaido know how to use that milk, too, making it into delicious butter, cheese, and (most importantly) ice cream! So a trip to Hokkaido inevitably calls for a frozen sweet treat or two. This time, we're looking at a couple favorites from the city of Otaru.
1. Soft Cream Janken (ソフトクリームじゃんけん)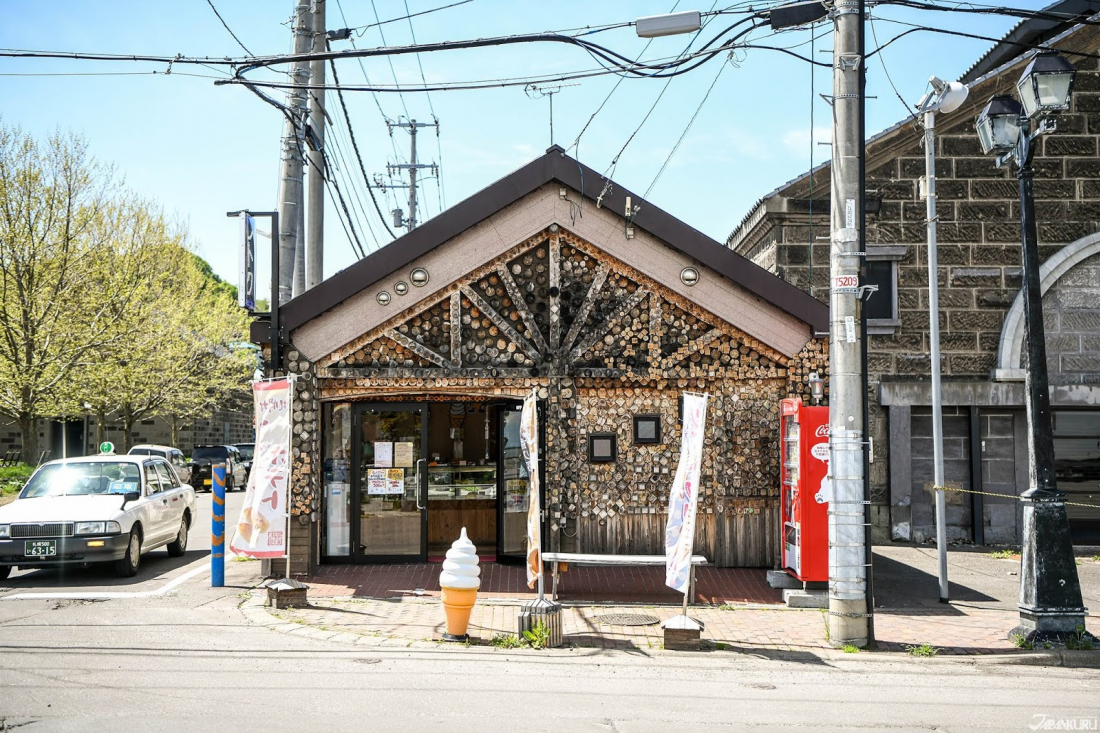 It's hard to go wrong with ice cream in Hokkaido―everywhere you look, you're bound to find a delicious cone or two. But for a delicious cone of Hokkaido "soft cream" (Japan's term for soft-serve ice cream), look no further than Soft Cream Janken, near the sightseeing center of Otaru Canal Street. It's more than just a place to eat ice cream!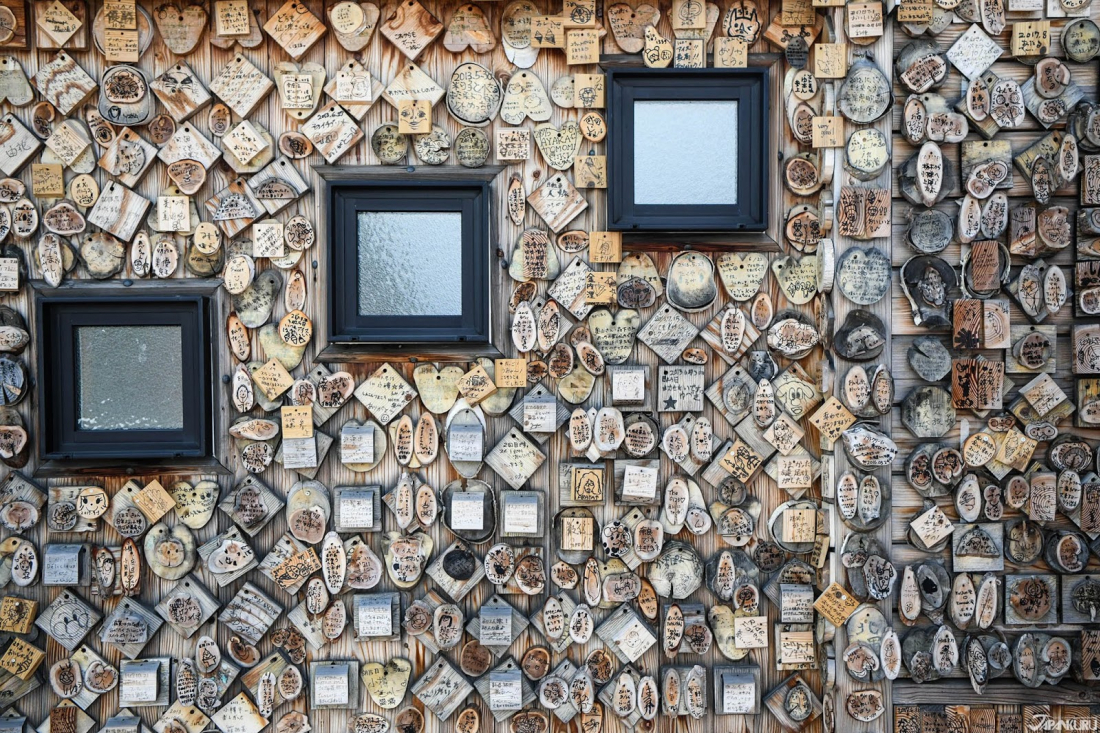 The outside of the shop is covered in woodblocks, each one inscribed with a signature or a short message from a customer, collected over years of business! Not only do the blocks make the shop look pretty cool, but it's fun to see what past customers have scribbled over time, and you can even try to search for a spot to leave your own message.

Of course, we can't forget the ice cream itself! The shop keeps it simple and mostly focuses on the basics: vanilla, chocolate, and swirl cones. It's a great deal, too. Specialty shops selling "Hokkaido ice cream" in Tokyo easily charge 500 yen or more, but a regular cone (or cup) at Janken is just 260 yen for a generous portion of creamy Hokkaido soft serve!
Soft Cream Janken (ソフトクリームじゃんけん)
3-10-21 Ironai, Otaru-shi, Hokkaido
Weekdays: 11:00 - 18:00
Weekends: 10:30 - 18:00
Facebook Page (jp)
2. Santa Claus's Beard (サンタのヒゲ) ・ Cantaloupe Ice Cream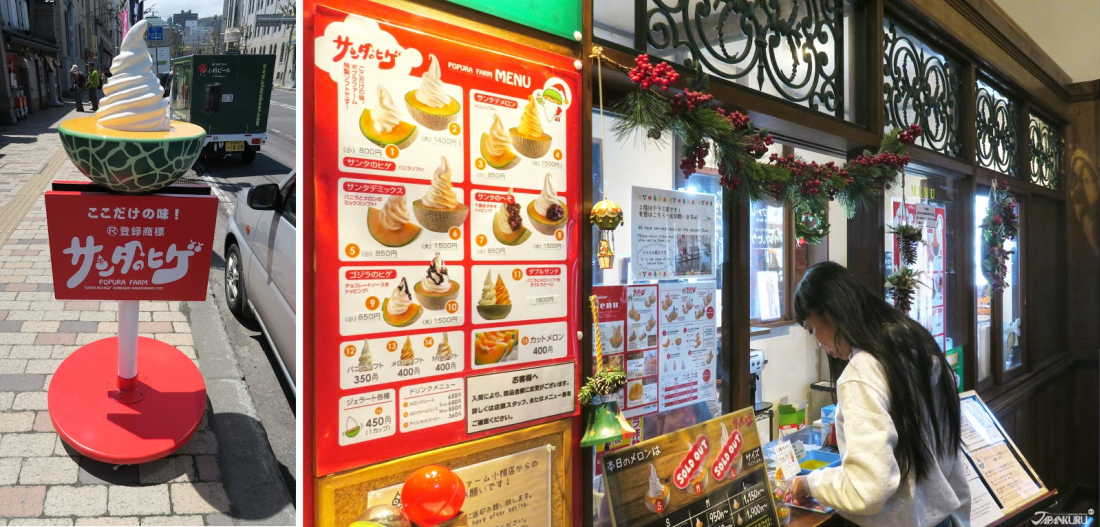 Inside the quaint retro alleyway called "Otaru Denuki Koji" (小樽出抜小路), next to a delicious "Genghis Khan" restaurant, is an ice cream shop that combines two Hokkaido treats you don't want to miss: ice cream, and melon!

Santa's Beard (Santa no Hige in Japanese) is a little ice cream shop that serves ice cream right inside a hunk of Hokkaido's famously delicious melon, similar to a cantaloupe. We were so excited to find the two together that before we knew it, the whole Japankuru team had rushed to the counter to start ordering.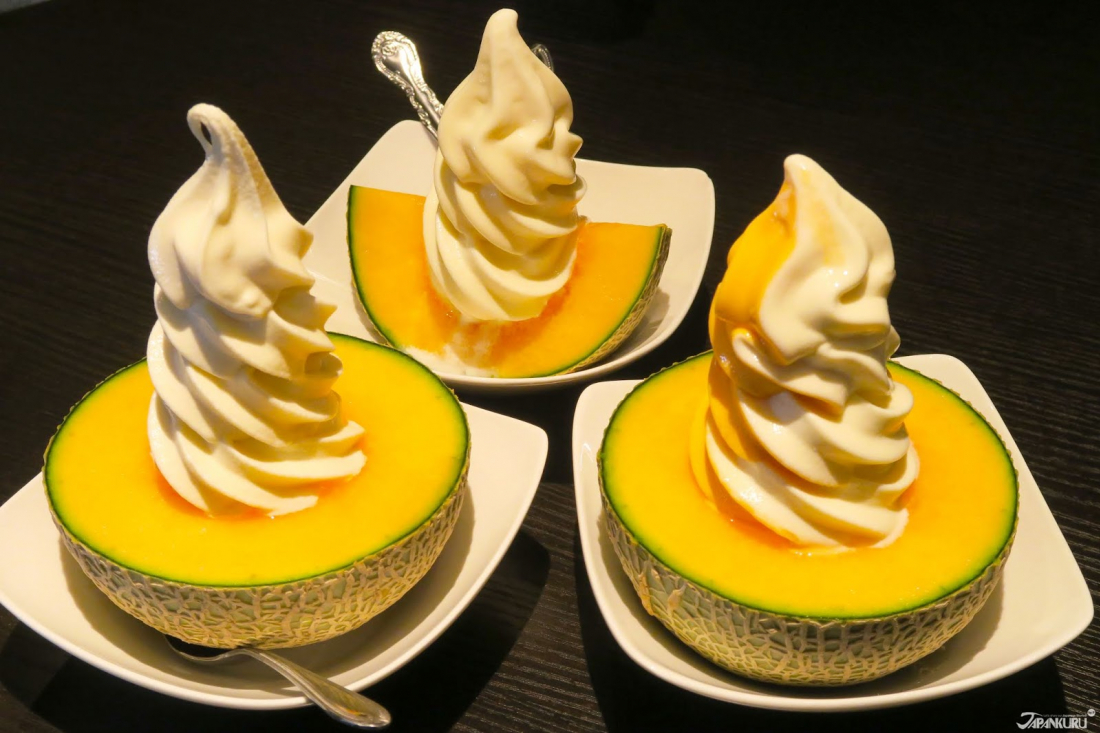 The shop's name, Santa's Beard, actually refers to the dish itself―apparently the swirl of soft serve with the melon looks a little like a fluffy white beard―and those "Santa's Beards" come in a few varieties. You can try vanilla or melon ice cream on top of a full half of a fresh melon, you can choose a quarter of a melon instead, or you can even add toppings like chocolate sauce and sweet red beans.
Popura Farm Santa Claus's Beard Otaru (ポプラ ファーム サンタのヒゲ 小樽)
1-1 Ironai, Otaru, Hokkaido
10:30 - 18:30
Official Website (jp)
Basic Info

| | |
| --- | --- |
| Name | Otaru, Hokkaido (北海道小樽市) |
Related Article