What to Eat in Otaru ・ Hokkaido for Foodies
Hokkaido is known for delicious food, so don't miss the seafood and lamb bbq in Otaru!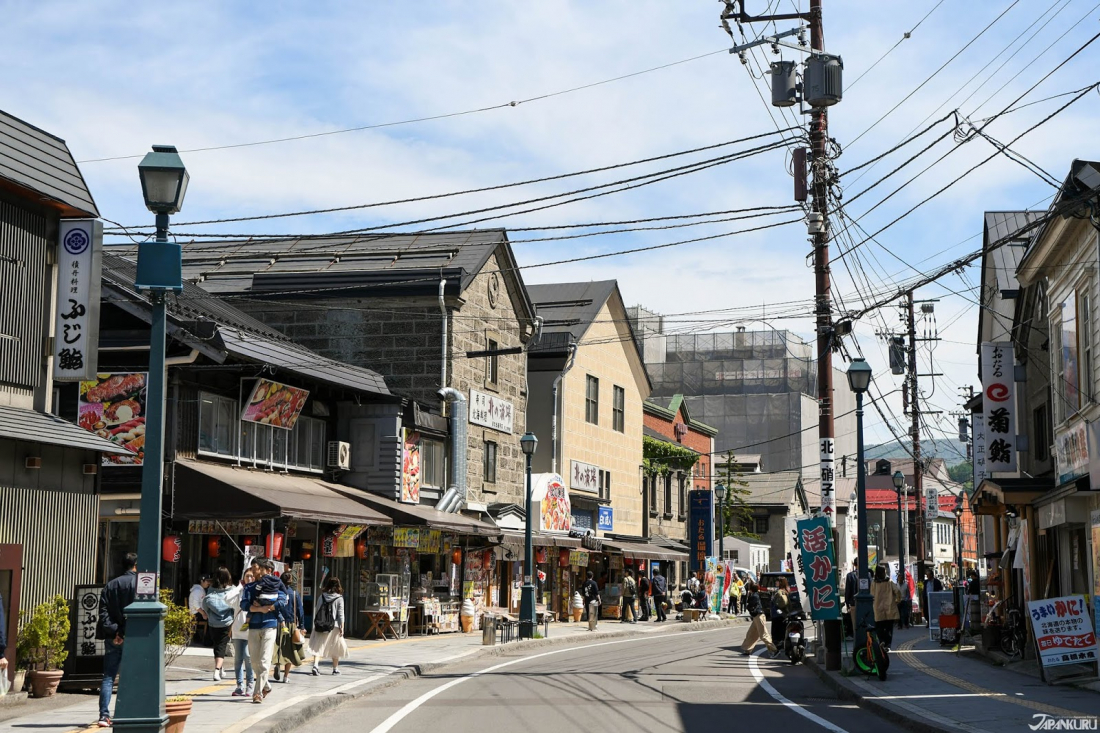 Surrounded by cold, nutrient-rich seas and abundant with green fields and beautiful summer weather, Hokkaido is a treasure trove of delicious food made with fresh, straight-from-the-source local ingredients. While international sightseers might think of Hokkaido and imagine Sapporo beer breweries and snow festivals each winter, Japanese travelers know that one of the best ways to enjoy Hokkaido is with your taste buds! So take a look at just a couple of the many great gastronomic options in Hokkaido's city of Otaru.
1. Seafood Rice Bowls at Poseidon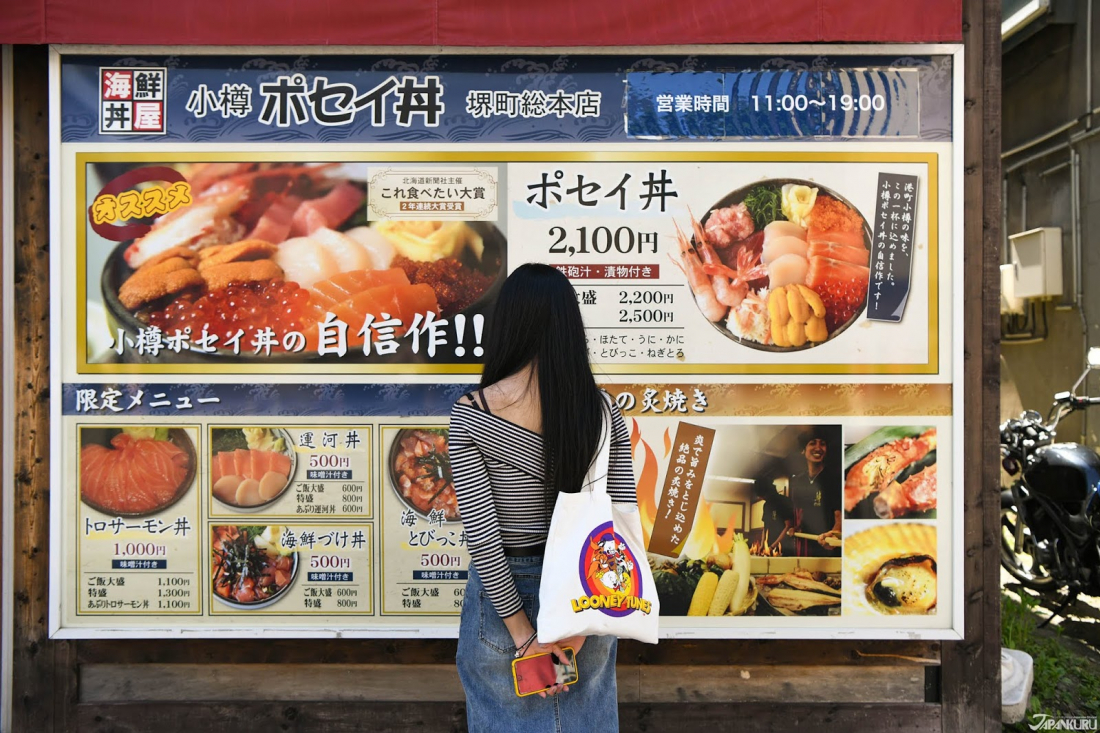 Kaisen-don (海鮮丼) is a Japanese dish, with a variety of fresh seafood piled over a bowl of white rice, and a classic specialty in any Japanese city that sits right on the water. The dish can be found throughout the port area of Otaru, taking advantage of the easy access to fish and seafood fresh from the water, and one restaurant specializing in kaisen-don is Otaru Poseidon (小樽ポセイ丼). If you remember anything about the Greek pantheon, you might already be laughing at the shop's punny name―the god of the sea and the dish's name fit together just as well in Japanese as they do in English!

This local favorite is about seven minutes walk from the famous sightseeing spot of Otaru Canal, and of course their kaisen-don seafood bowls are colorful with seafood from the nearby port. The restaurant's signature "posei-don" seafood bowl has shrimp, scallops, sea urchin, crab, salmon, ikura (salmon roe), and multiple types of tuna, all in one bowl!
Otaru Poseidon (小樽ポセイ丼)
4-9 Sakaimachi, Otaru, Hokkaido
11:00 - 19:00
Official Website (jp)
2. "Genghis Khan" Grilled Lamb at Kita Tougarashi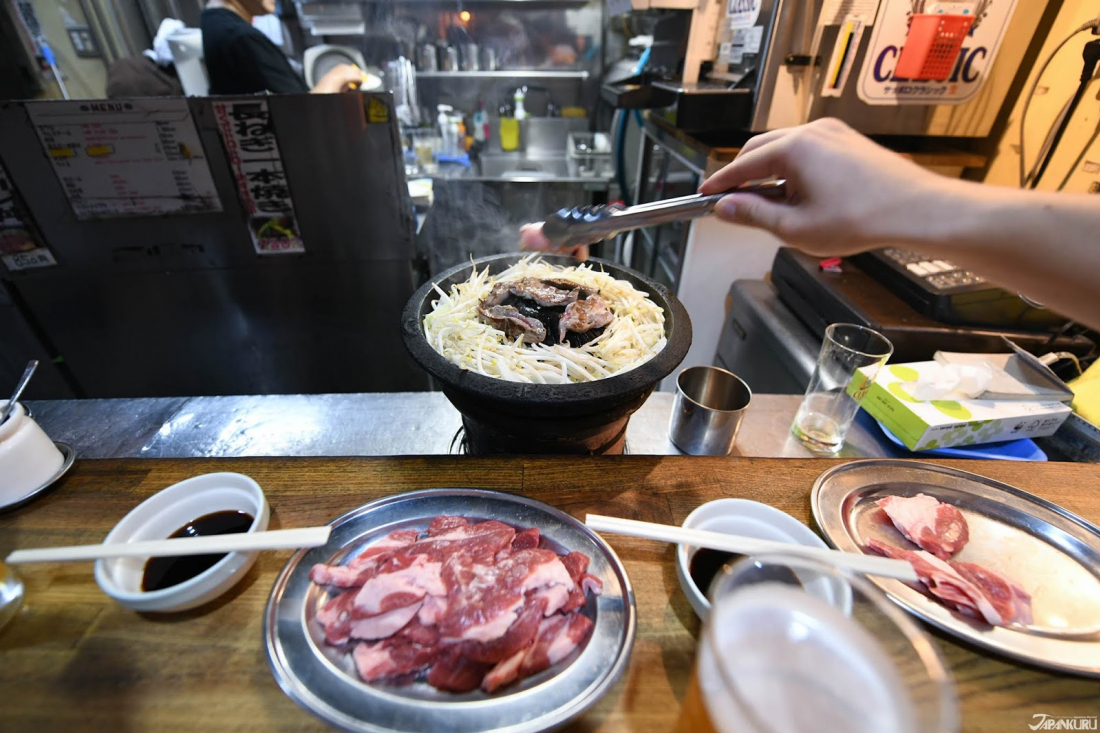 The picturesque green fields of Hokkaido make for prime grazing land, and people have been raising both cows and sheep in the area for many years. But while beef has become an everyday part of mainstream cuisine for people around Japan, lamb is still less common. Except, perhaps, in Hokkaido, where people get together for "Genghis Khan" (ジンギスカン, AKA "jingisukan"), or lamb barbecue.

Genghis Khan involves cooking the lamb on a dome-shaped grill that's said to resemble the helmet of the famous Mongol conqueror, hence the name of the dish. Legend tells that even the Khan himself would grill lamb this way! But the meal is more like Japanese yakiniku barbecue than any real Mongolian food.

Otaru Genghis Khan Kita Togarashi is in a retro little cluster of shops called Denuki Koji, again not far from Otaru Canal. While you might find "jingisukan" restaurants throughout Japan, it's clearly a local Hokkaido dish, and they say that the spices and sauces used in Hokkaido can be different and uniquely delicious! Beer lovers shouldn't miss the Sapporo Classic on draft (it can even be hard to find in cans), but any sweet tooths out there will find a local
sweet surprise
next door.
Otaru Kita Tougarashi (小樽ジンギスカン倶楽部 北とうがらし)
1-1-17 Ironai, Otaru, Hokkaido
May ~ Oct: 11:00 - 23:00
Nov ~ April: 11:30 - 22:00
Official Website (jp)
Related Article