❁Natural Hair Products and Body Care Series from Popular Japanese Beauty Brand BOTANIST❁
🍃Shopping in Omotesando🌼 Best Botanical Japanese Hair Products
"The shampoo cleanses and nourishes your hair without stripping necessary oil"
🌻New Store Opens in Omotesando, Tokyo🌻
Introducing a Japanese Botanical Beauty Products Brand BOTANIST
The term "Japan beauty care" is really trending at the moment to where whenever coming to Japan body and hair care products are a popular item on peoples shopping list. Same goes for products that contain natural ingredients, more and more people worldwide are becoming more conscious of what they put on and in their bodies

For that reason,
JAPAN
KURU
wanted to introduce an internationally known hair and body care product brand from Japan that is derived from plants.
❁ 🍃 ❁ 🍃 ❁ 🍃 ❁ 🍃 ❁ 🍃 ❁ 🍃 ❁ 🍃 ❁

Omotesando Botanist Store
BOTANIST Tokyo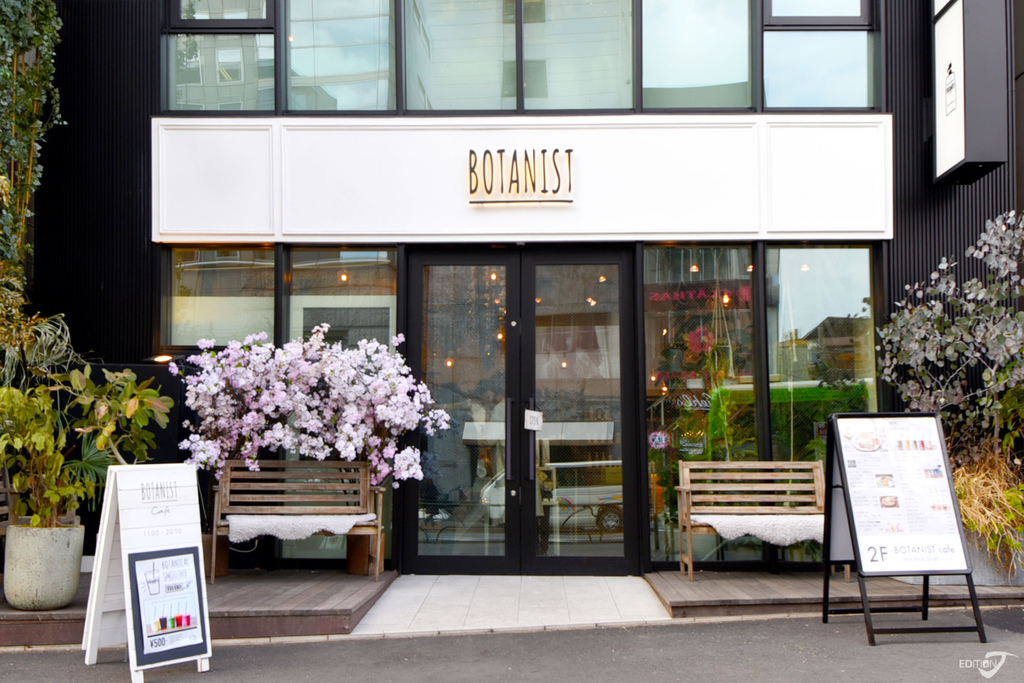 Due to BOTANIST's popularity, Japan's flagship store opened on July 15, 2017 in Tokyo's Omotesando.
Up until then, most people bought BOTANIST
at online, drugstores, Don Quijote, etc.
However, of course, there are only a select number of items for sale.
Special seasonal items or goods from the brand won't be for sale.
It's also not like the price is cheaper at other places, so you might as well go to the brand store and have an endless variety to choose from.
❁
BOTANIST Tokyo
Sukegawa Build. 1F & 2F, 6-29-2, Jingu-mae, Shibuya, Tokyo
(東京都渋谷区 神宮前6丁目29−2助川ビル 1F・2F)
G
o
o
g
l
e
Maps
1F BOTANIST Tokyo store: 11am ~ 8pm
2F BOTANIST cafe: 11am ~ 8pm
(L.O. food: 7pm drink: 7:30pm)
*Staff can speak English
BOTANIST STORE POPULAR ITEM ⓵
Like we mentioned earlier, one of the best things about coming to the actual brand store is getting to see the limited BOTANIST items. This time when we were there they were advertising their new spring hair products that comes in two different scents, cherry blossom & gekkabijin and muguet & orangeblossom.
We really liked scent from the cherry blossom shampoo and conditioner, however, if a sweet scent isn't your thing, we recommend the muguet & orangeblossom🌸♡🍊

BOTANIST Shampoo and Conditioner
1512yen/bottle (roughly $14)
*cherry blossom & gekkabijin
*muguet & orangeblossom
BOTANIST STORE POPULAR ITEM ⓶
🌻
Another limited item only at the store
🌻
In addition to "shampoos and treatments," they also sell a variety of body care products. The hand cream gift box, which is on sale from January 22, consists of three scented hand creams such as "Grapefruit & Chamomile", "Lavender & Freesia" and "Lime & Lily." However, in Botanist Botanists Flagship store, you can also buy "Hiiragi & White Jasmine" limited hand cream!
Therefore, here, you can either buy BOTANIST hand cream individually or mix the four fragrances and buy them as a gift box for loved ones!
BOTANICAL Hand Cream
800yen/bottle (roughly $7.50) + TAX
BOTANIST STORE POPULAR ITEM ⓷

At botanist, original goods and items are also very popular. Items that are useful for every daylife such as hairbrushes, tote bags, shower ball, towel, and travel size kits.

BOTANIST Paddle Brush
1400 yen (roughly $13) + TAX
BOTANIST STORE POPULAR ITEM ⓸
From large and small related items to spacious, well-refillable packages in travel bags, to travel sets made from the same brand, there were rare items in Don Quixote or Drugstore. A lot of people love the minimalist packaging, which is a big part of it's "only natural" brand concept.
BOTANICAL Shampoo and Conditional refill
1200yen (roughly $11) + TAX
BOTANICAL Body Soap
900yen (roughly $8.50) + TAX​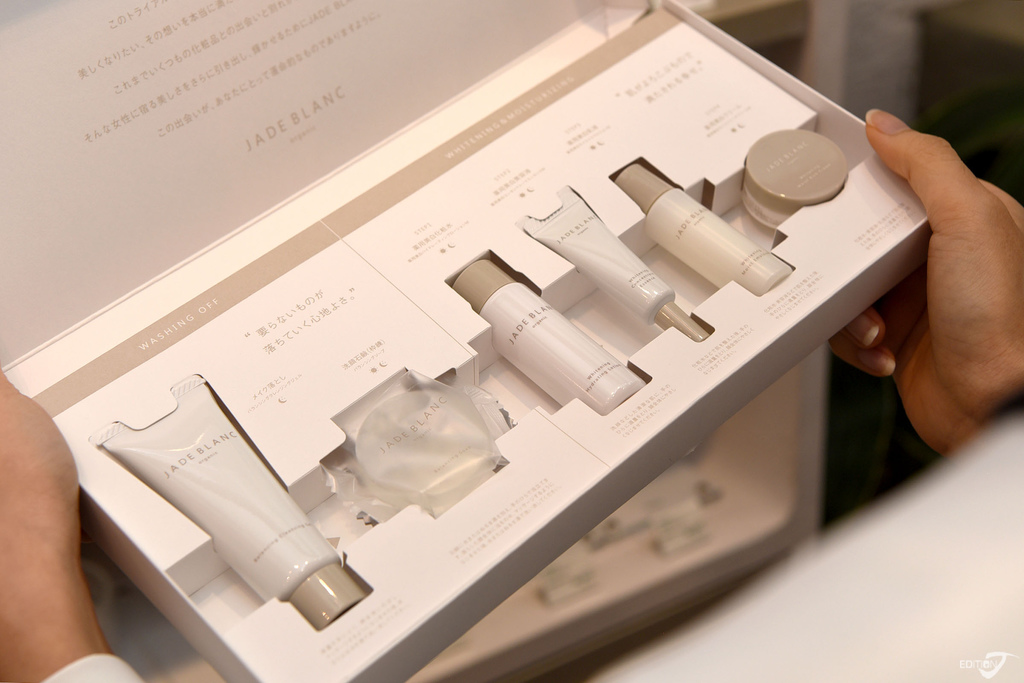 BOTANIST STORE POPULAR ITEM ⓹
In the botanist shop, we were able to meet other skin care and hair care brand line products made by botanist other than botanist products. Especially, this JADE BLAN 's advanced skin care product is getting popular nowadays, but it does not have a little expensive feeling, but there is a reason why it is popular ...! It is recommended that you try it out with this trial set which can be tested for 7 days!

JADE BLAN Full Trial Set
5400 + TAX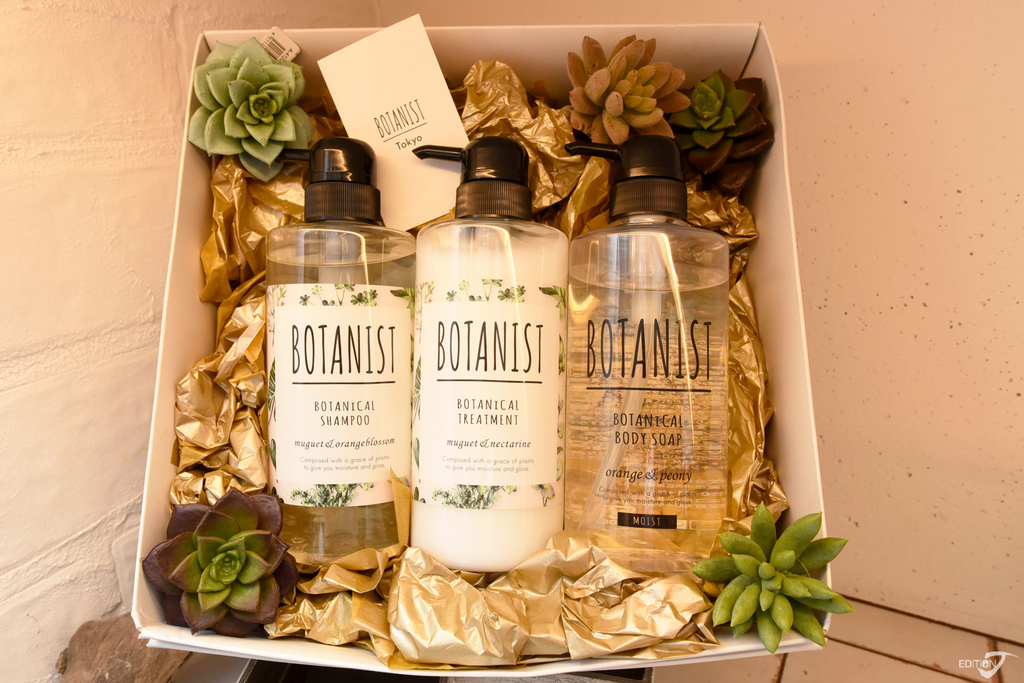 For those looking for a gift🎁🌻

If you wanted to give some BOTANIST products as a gift to someone, you can get it gift wrapped for a small price. All you have to do is choose a favorite product or two, or ask the clerk for their advice, and have it boxed up! Super simple~
*There is an option of 3 sizes, small, medium, and large.

Gift Box
S 108yen, M 324yen, L 540yen
❁ 🍃 ❁ 🍃 ❁ 🍃 ❁ 🍃 ❁ 🍃 ❁ 🍃 ❁ 🍃 ❁

BOTANIST cafe
2F Healthy Food and Drink Cafe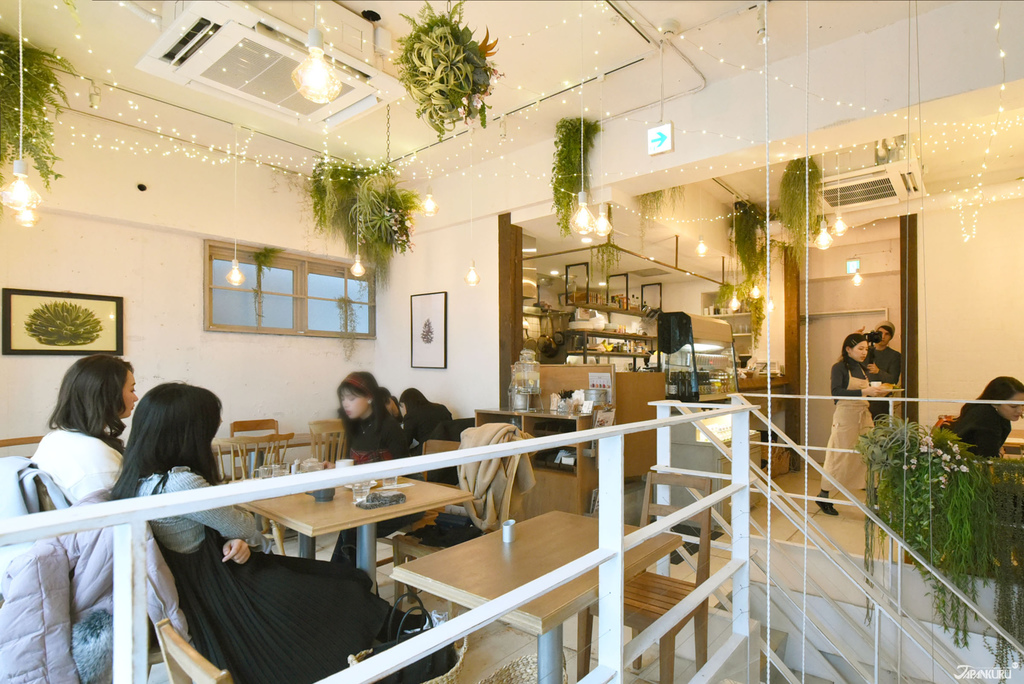 🌻☕🍃☕🌼☕🍃☕🌸
There's a botanical cafe on the 2nd floor of the store. It's a lovely and calming cafe that fits the natural, botanical, and healthy image of BOTANIST. These keywords have been really important in many Western countries, but recently it's starting to make it's way in Japan as well.
🍵2F BOTANIST cafe
11:00~8pm (L.O. 7pm)
We tried a set of Shampoo, Conditioner, and hair oil as a gift and we were amazed at how different out hair felt afterward. Not only is the price reasonable, taking care of our bodies is something to take seriously.
BOTANIST is great for those that want nice products that don't cost a fortune, and it's great for those who are very aware of ingredients. It's worth a try, so next time you're in Japan stopped by to the store in Omotesando/Harajuku!
Do you know a
favorite Japan beauty brand
?
We wanna hear about it!
✧
˖
°
Share your stories with us
°
˖
✧
For more interesting topics,
Please click here →
JAPANKURU
to check out our official blog
Be sure to look at
JAPAN
KURU
🐶 for more exciting articles every day!!
Or add us on
Instagram
,
Pinterest
,
Google+
to share your Japanese pictures💖🗾

Related Article