Traditional Japanese Snack Food Karinto from Famous Tokyo Store Nihonbashi Nishiki Horin
Great Tokyo Souvenir from Tokyo's Most Famous Karinto Store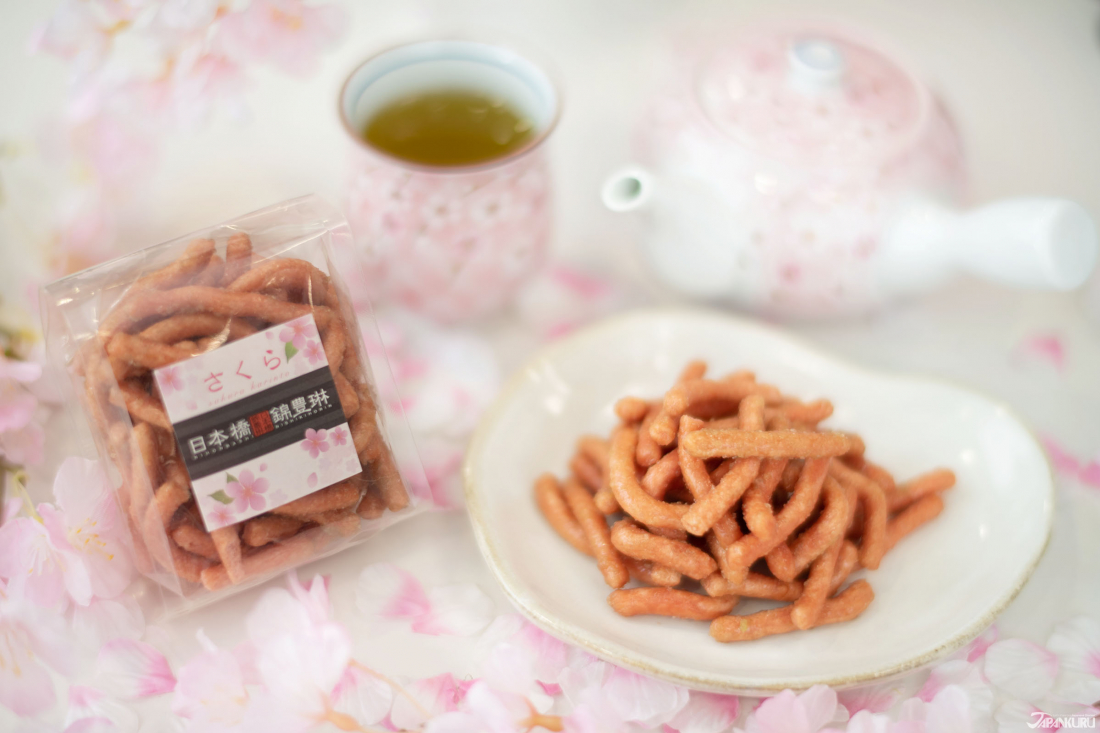 Traditional Japanese Snack Food Karinto
Karinto (かりんとう) is a traditional deep-fried sweet snack in Japan that are normally coated in brown sugar. You can get them anywhere, grocery stores, discount stores like Don Quijote, etc. There are even stores that specialize in selling karinto due to their popularity. At these stores, you can other flavors of karinto such as burdock, sweet potato, chocolate, sesame, even seasonal flavors like sakura (cherry blossom)! As lovers of Japanese snacks, JAPANKURU went to one of Tokyo's most popular karinto stores to see what sort of Japanese snacks and flavors they have.
Karinto "Nihonbashi Nishiki Horin" in Nihonbashi (日本橋錦豊琳)
Nihonbashi (日本橋), literally meaning "Japan Bridge" is a district in the Tokyo area just north of Ginza.is the starting point of all roads in Japan. Since the Edo era, Nihonbashi's famous bridge has been the marker or connecting Tokyo to Kyoto and Osaka which thus created a new culture to Nihonbashi, becoming a place of businesses and marketing.
If you have walked around Tokyo Station or Tokyo Skytree's
Tokyo Solamach
, you may have seen Tokyo's most popular karinto shop
Nihonbashi Nishiki Horin
(日本橋錦豊琳). Rather than going to Tokyo Station and dealing with the crazy long lines, we went to their store in Nihonbashi. There we were able to look around and ask all sorts of questions about their karinto.
About the Japanese Karinto That's Sold at Nihonbashi Nishiki Horin
As mentioned above, karinto are a traditional Japanese snack with several hundred years of history. They are primarily a mixture of wheat flour, yeast, water, and sugar, known for the dark sugar-coated puffed wheat nuggets that resemble a certain something you wouldn't expect from food.

The karinito sold at Nihonbashi Nishiki Horin is different from regular karinto in the sense that they put the flavor ingredients directly into the dough rather than coating them after being fried making the flavors and texture more balanced.

Speaking of flavors, Nihonbashi Nishiki Horin has over 10 different flavors of karinto. Some traditional Japanese flavors like Japanese citrus ("yuzu"; ゆず), sesame ("goma"; 胡麻), ginger ("shoga"; 生姜), and Japanese plus ("ume"; うめ). Other more interesting flavors like tea ("kocha"; 紅茶), coffee, and bamboo charcoal (竹炭). Below are Nihonbashi Nishiki Horin's top 3 most popular karinto along with their seasonal sakura flavored karinto.
Popular Flavor No. 1 Chopped Burdock Root (きんびらごぼう; Kinpira-gobo)

Kinpira-gobo (きんびらごぼう) is a type of burdock root that is finely sliced and roasted in oil seasoned with soy sauce. This specific burdock root karinto also has a little kick to it. Burdock is often included in many Japanese dishes so it's understandable that this flavor would be the most popular.

Popular Flavor No.3 Purple Sweet Potato (むらさきいも; Murasaki Imo)

Using the natural sweetness from a Japanese murasaki (meaning purple) sweet potato and a light coating of sugar, this is great for those looking for something a little sweeter. It still has the natural sweet potato taste making it the stores number three most popular item.
Limited Sakura Flavor Snack in Time for the Cherry Blossom Season
Other Japanese Snacks Available
Japanese Rice Crackers Okaki (おかき) and Senbei (煎餅)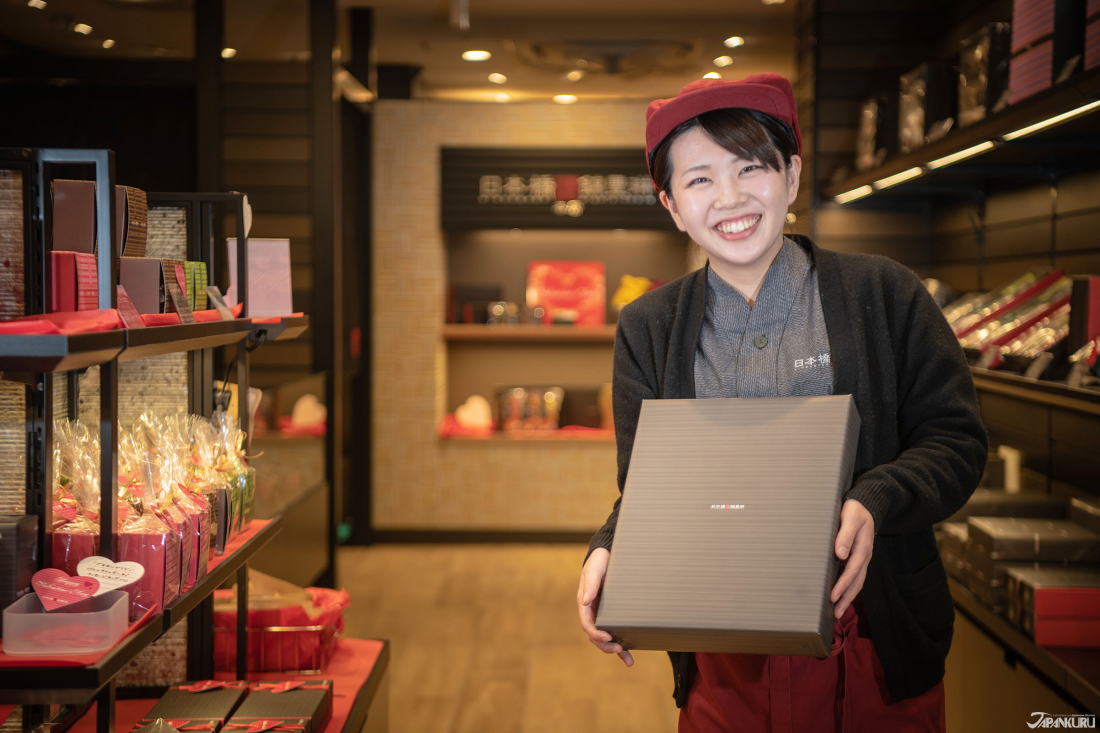 Karinto from Nihonbashi Nishiki Horin
Not many foreigners aren't familiar with karinto, so these traditional Japanese snacks that have a long history make great souvenirs and gifts. Especially since when it comes to karinto, Nihonbashi Nishiki Horin is one of the most well-known stores. You can sample some of their flavors then pick your favorites or buy box sets.

Nihonbashi Nishiki Horin (日本橋錦豊琳)
Google Maps
⏰10am〜6:30pm
Closed on Saturdays and Sundays
Related Article