Japanese Schools Are Reopening! Preventing Summertime COVID-19 & Heatstroke With a Tokyo Mom
With Japan's state of emergency gradually coming to an end, more and more people are bound to be commuting to work and school. But summer is heating up, so what can we do to stay cool and stay safe from COVID!?
Taking Measures to Avoid Both COVID-19 & Heatstroke
News has started to circulate about schools in Japan reopening. Of course, after Japanese students have spent such a long time out of school, it looks like many places are shortening summer break to avoid losing too many school hours this year. So I had to act quickly, gathering everything necessary to keep my kids cool and safe from heatstroke while they head to school in the middle of both serious summer heat, and
the coronavirus outbreak
.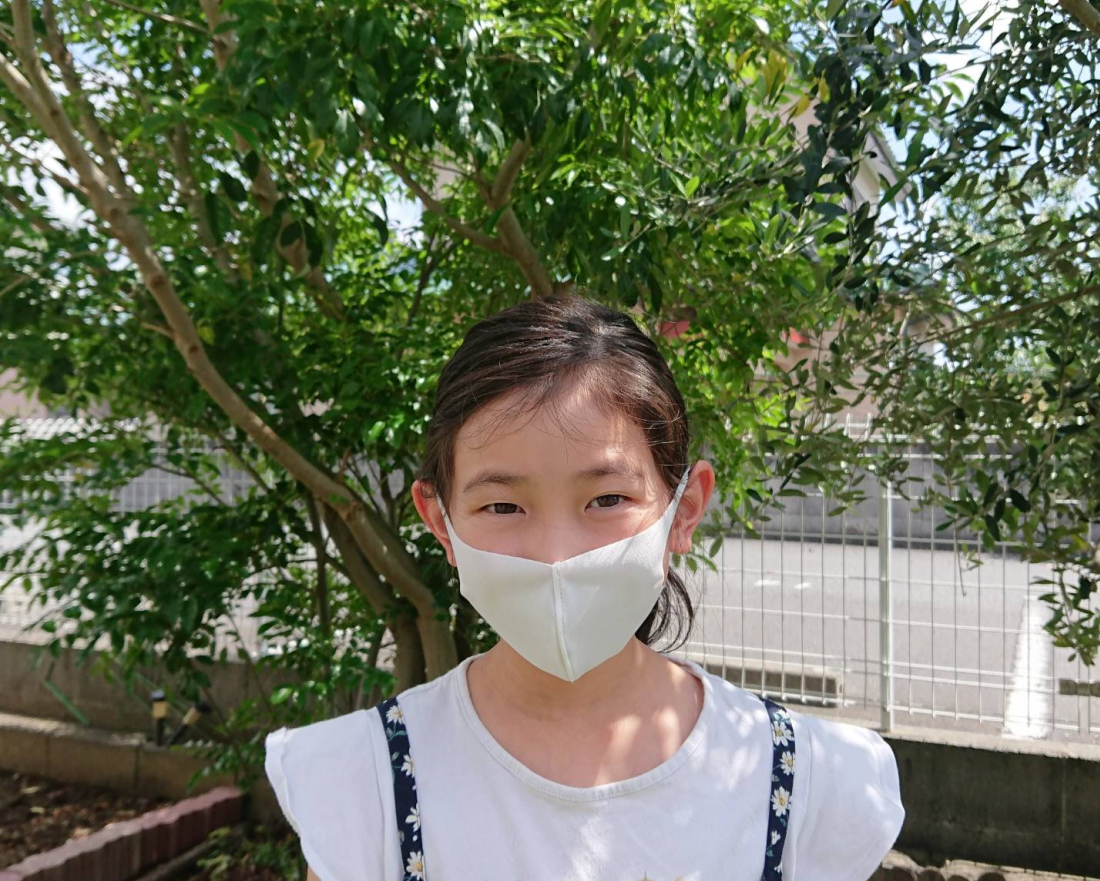 "Hinyari" Cool Masks
It looks like life with masks isn't going to stop any time soon. But, it's getting hot. As the days heat up, I suspect more and more people are going to have trouble with how unpleasant masks are in warm weather. My kids have already started to complain about how the masks make it difficult to breathe in the warm spring of Tokyo. Of course, that's not good to hear, but for safety's sake the masks are still necessary. So I set off to find a solution, and what I found was "hinyari" cooling masks. I was pleased to see that the special cool-feeling fabric the masks are made of offers UV protection as well. This is the standard white version.
As soon as she put it on, my daughter looked surprised and told me "it's cold!" Plus, apparently it's much easier to breathe in than the standard disposable surgical masks. Her only request was "well, I wouldn't mind a cuter design..." So I went to check, and found that there were actually lots of cute hinyari masks around! Next time I'll buy her one in a cute design she likes more. And I might just buy myself one, too.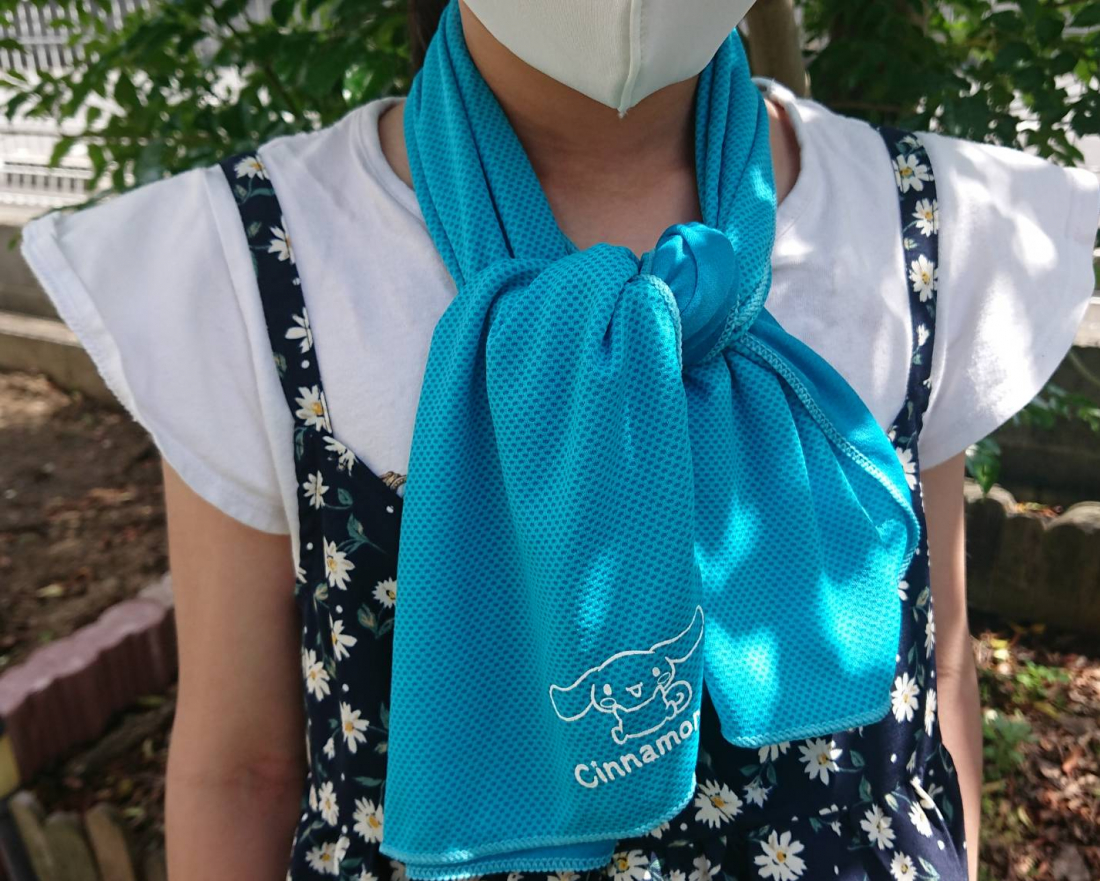 Cooling Towels
Just soak them through, squeeze out extra water, and whip them through the air - these towels turn cool and refreshing in just a few steps. We use them every day, so consistent washing is very important. Apparently they are antibacterial, though (and made of UV-protectant fabric!) which I was glad to hear. I plan to send my daughter to school every day this summer with the cooling towel draped around her neck. Thanks to Cinnamoroll, the cute Sanrio character emblazoned on the towel's edge, my daughter's happy to wear it, too.
Standard Summer Wear in Japan - Uniqlo's AIRism Series
For elementary school students, even if they're sweating buckets into their clothing, they don't really have many chances to change clothes at school. So fast-drying clothing like Uniqlo's AIRism line is kind of a lifesaver. The clothes are of course breathable and cool to the touch, but they're also odor-resistant. This year I'm personally excited to try their new products made with cotton. I'll be heading over to pick up a couple of items once Uniqlo opens up again!
While we're all hoping the COVID-19 outbreak will soon come to an end so we can all try to go back to normal life and
escape endless Zoom meetings
(or
Animal Crossing meetings
), for the time being, let's take advantage of some handy Japanese items to make it through summer without suffering from COVID or from heatstroke!
Basic Info
Columnist

Mina_o

Sharing some of Japan's most beautiful and interesting destinations, and most delicious foods. Occasional family-vacation-taker. Still a novice writer-in-the-making.

SHOW COLUMN
Related Article