New Demon Slayer: Kimetsu no Yaiba Shirts from Uniqlo and GU - Demon Slayer Merch at Your Local Mall!?
With the abundance of Demon Slayer goods all over Japan, we should have seen this coming. That doesn't mean we aren't excited!
Demon Slayer at Uniqlo
The UT t-shirts at Uniqlo have long been a favorite of anime fans, and now Demon Slayer: Kimetsu no Yaiba (鬼滅の刃) addicts can join in! Since the manga's beginning in 2016, Demon Slayer has been a major hit in Japan, and the 2019 anime adaption has made the story big all over the world. But Demon Slayer isn't just
popular on Netflix
―Japan has been absolutely overtaken by
the anime's merchandise and tie-up products
. With such iconic and colorful characters, it's no real surprise that they've been seen on everything from candy to hair products, and now everyone from Tanjiro and Nezuko to Zenitsu and even Muzan Kibutsuji are making their way to a new line of Uniqlo t-shirts.
The new line of Uniqlo UT unisex t-shirts with Demon Slayer designs will be sold in two waves. The first lineup focuses on designs taken from the
manga
, specifically, and will go on sale August 7, 2020. The second lineup of designs hasn't been released to the public yet, but it will be using designs based around the anime. The sales date for the second round of shirts hasn't been released yet, but the designs will be shown to the public on August 17, 2020.
Check out some of the Japankuru team's favorite designs so far!
It's true. I admit. I'm kind of a Zenitsu fan. And this shirt shows Zenitsu at his coolest―fast asleep and harnessing the power of lightning!
Another Japankuru writer is particularly fond of these two t-shirts, showing off Tanjiro doing his signature special attacks.
We all feel sure that this cute depiction of Nezuko crawling out of her carrying box, hidden behind a shirt pocket, will be a popular one!
Demon Slayer at GU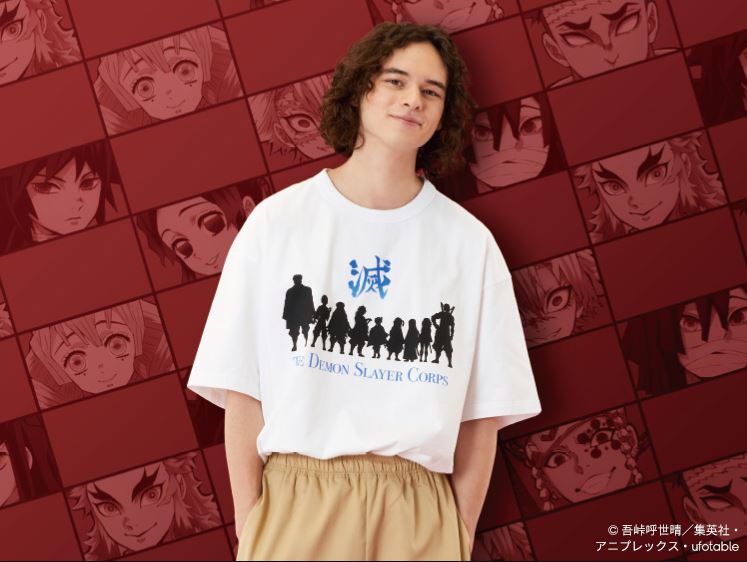 Image Source: GU
When it comes to a brand collaboration with such broad appeal, Uniqlo's more casual sister brand GU had to join in, too! Their lineup of products is due to go on sale in late August, but some of the pictures are already up for perusal.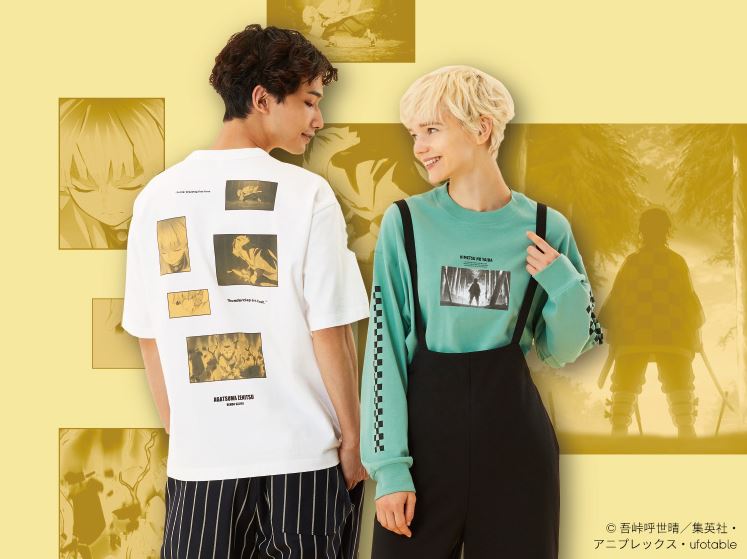 Image Source: GU
These designs have a slightly different aesthetic, perhaps appealing to GU's younger demographic, and a few designs available in kids sizes. Only some of the products are being shared on GU's website, but we look forward to seeing everything they come out with. Those sweatshirt sleeves inspired by Tanjiro's coat are kind of hard to resist!
For more updates and info from Japan, be sure to follow Japankuru on
twitter
,
instagram
, and
facebook
!
Basic Info
Columnist

Shopping with Sophia

Between collaboration items and special-edition limited-time-only goods, Japan has some pretty interesting products, and if you're anything like me... well, you can't help but be interested!

SHOW COLUMN
Related Article