Shopping & gourmet & Skin care products freeplus
at Shinsaibashi & American Village(Americamura)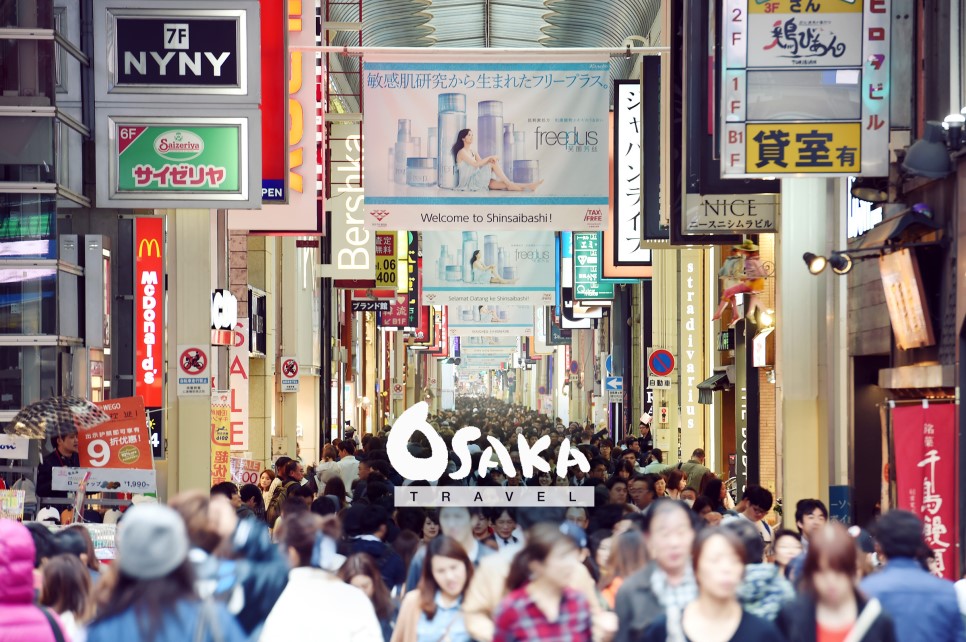 Speaking of Osaka
You might thinking of Takoyaki, okonomiyaki, Osaka Castle and Universal Studio Japan!

You know what? Osaka is the second large city in Japan!
Even if you visit Osaka the first time,
you can feel the kindness of the city!

Let's see the way we travel around Osaka in ONE DAY!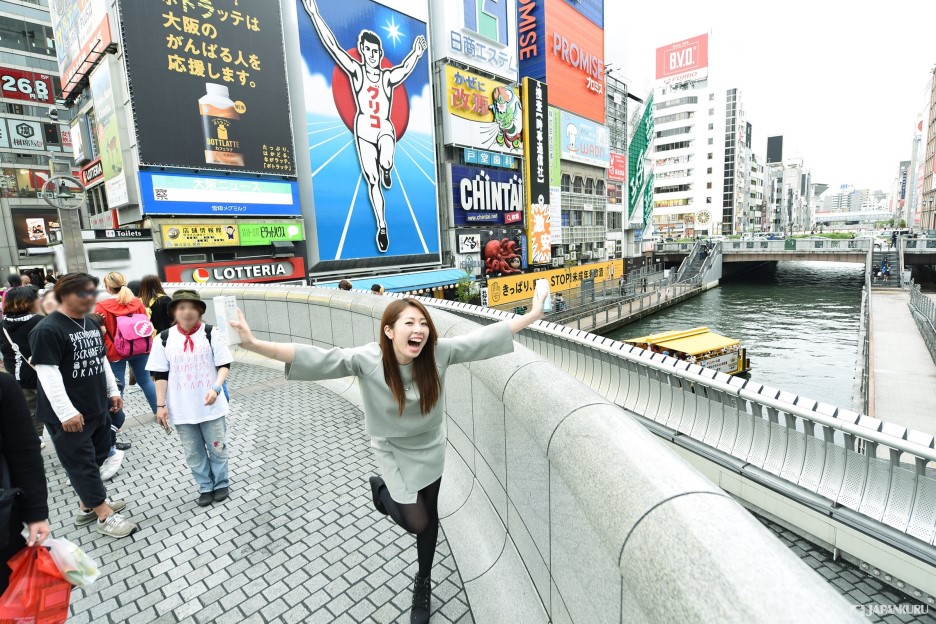 Must-do!!!
~A memory? fun shot in front of the glico billboard~
Typical shot to show that you have really visited Osaka!

Yes!! It is this pose, finishing the race, reaching the goal at marathon!

Let's check out more about Dotonbori!
Welcome to Shinsaibashi!
Shinsaibashi shopping street

You will find it is always crowded,
especially in a rainy day, coz it has a arche on the top!
Wait!
We found some simpler posters!
Oh! It is freeplus!!!
If you are lady, you will be interested too!

* Shinsaibashi shopping street
Add: 2 Chome-2-22 Shinsaibashisuji, Chūō-ku, Ōsaka-shi, Ōsaka
Where to buy?
Of course, drug stores in Japan.
Oh!!!
freeplus!!!
We got you!

freeplus
Skin products for sensitive skin born under numerous research!
All materials used are skin friendly and selected carefully!
freeplus,
like COFFRET D'OR, Lunasol, KATE,
is under the brand of Kanebo.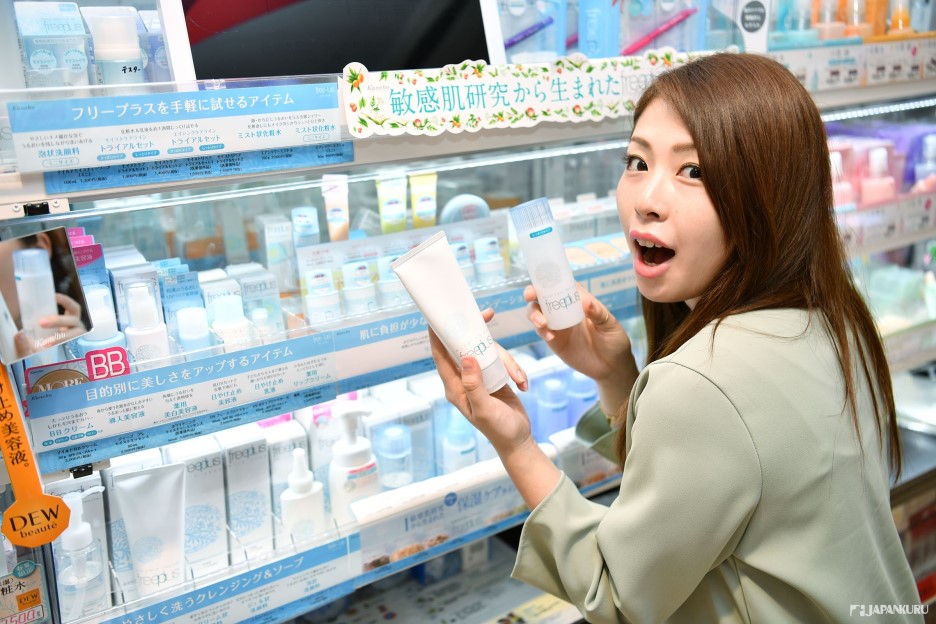 What did we buy?
* Mild soap - weak acid, hypoallergenic cleanser.

Excellent cleanser- Soft conformable foam moisturizes the skin, is good for the maintenance of the skin, and help get rid of the old dead skin cells.

Capacity: 100g
Price: 1,800 yen + TAX
Instructions:
Wash you face,
add a small amount of water on the cleanser to make foam,
wash your skin with foam.


* Moist care lotion 2- Weak acid, moisturizing lotion.
Cleansing for dry skin.

Capacity: 130mL
Price: 2,800 yen + TAX
Instruction: After washing the face,
pour an amount of 3mL on the palm or cotton pad,
let the skin to absorb.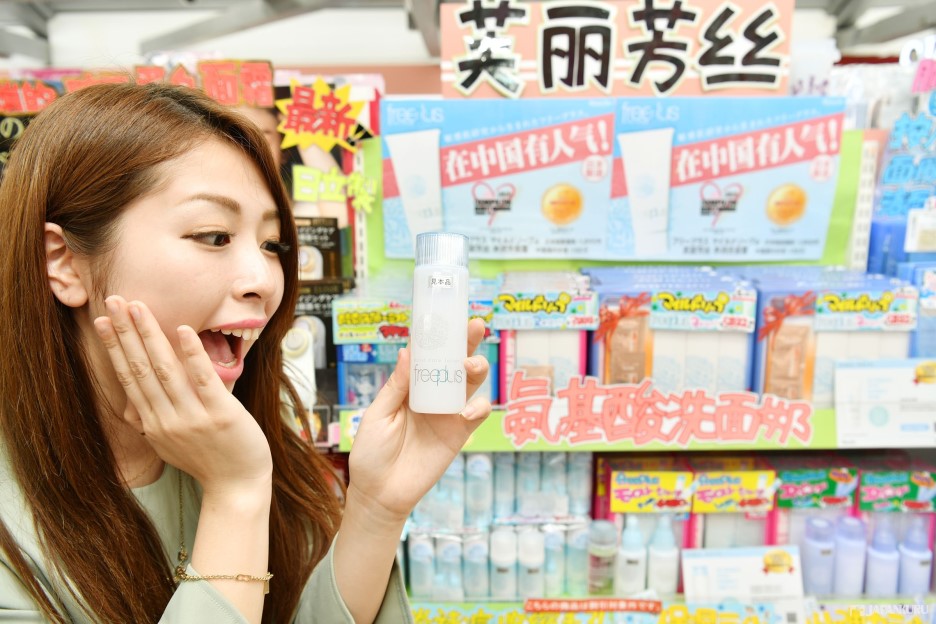 Get a close-up of freeplus!
freeplus ... made by six Japanese Kampo (HAN Prescription) plant extracts and niacin B.
- Jujube extract
- Citrus Essence
- Peach essence
- Barley Essence
- Licorice
- Cnidium extract
Must-eat Must-do Must-buy
A MUST tour in Osaka (Shinsabashi and American village)
Thanks for the souvenir!! lol
freeplus!!!
Let's say goodbye to dry and dull skin!
For more info:
let's check
JAPANKURU BLOGGER
Related Article