These Classy Leather Pouches From Japan Are Made to Hold Just One Thing, and It's Not What You'd Expect
The unusual shape and lovingly hand-crafted details make it a mystery, just what could this strange accessory be for?
A new utility belt for Batman? A castanet holder for flamenco dancers? Pocketwatch storage for excessive timepiece enthusiasts? Tsuchiya Kaban is a Japanese accessory brand known for their sleek leather goods, backpacks styled after Japan's long-beloved randoseru schoolbags in particular, but their newest product is nothing like the simple backpacks that made the brand famous. This mysterious belt with a row of semi-circular slots has shoppers scratching their heads.
But the purpose is really quite simple and entirely clear, according to a recent Tsuchiya Kaban press release. This unique belt is a "stone skipping bag." Promotional photos show models with belts full of round rocks, staring off into the distance at a calm pond, the stones ready to be skipped across the water's surface at a moment's notice.
While this might seem like an entirely ridiculous accessory to purchase, even for the most dedicated stone-skipping enthusiast, it does look like it would come in handy for a day of serious rock throwing. The carefully shaped and molded pouches along the belt are just the right size to hold a handful of perfectly round, palm-sized skipping stones, and one can imagine the convenience of having such a nice place to store a whole set of rocks while scrabbling around on the ground looking for good contenders.
If you are still left thinking "but why make such a strange product in the first place!?" Don't worry, you're not somehow being behind on a major stone-skipping trend or anything. Tsuchiya Kaban is actually known for these publicity stunt bags, and they've come out with a few in recent years. In the past, consumers have been equally wowed by the company's "wine glass bag," made to safely store a single wine glass, and their "snowman bag," made out of special waterproof leather to store―you guessed it―tiny little snowmen, or snowman-shaped objects. Their watermelon bag, carefully shaped to cradle and carry a small, round watermelon, was such a hit that the press release made its rounds in the English-speaking world as well.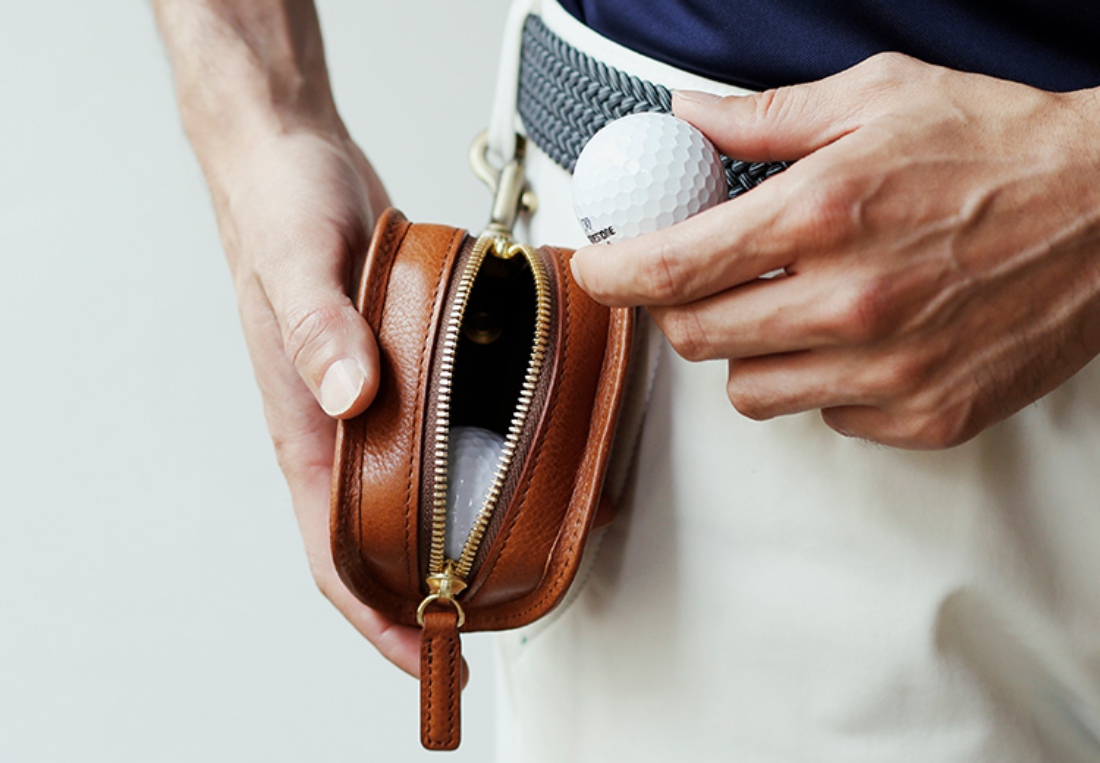 Image Source: Tsuchiya Kaban
Unfortunately, while interested customers can take a peek at some of these weird bags at Tsuchiya Kaban's stores around Japan, most of them aren't actually for sale! But even their standard products can get surprisingly specialized, like this pouch made specifically to hold golf balls when you head out on the green. Shoppers who are looking for just the right unusual leather accessory might be pleased with the brand's selection.
In the meantime, while it might be a sad disapointment, serious stone skipping atheletes will probably have to find a different way to store their skipping stones of choice―perhaps in a pocket.
(Or you can watch Tsuchiya Kaban's official video, and try to make one yourself.)
For more info and updates from Japan, check Japankuru for new articles, and don't forget to follow us on
Twitter
,
Instagram
, and
Facebook
!
Basic Info
Columnist

Shopping with Sophia

Between collaboration items and special-edition limited-time-only goods, Japan has some pretty interesting products, and if you're anything like me... well, you can't help but be interested!

SHOW COLUMN