A Walk In Daikanyama With THE GINZA Cosmetics!
Perfect skin? Check. Beautiful weather? Check. It's time to head to Daikanyama!
Have you ever been to Daikanyama?
Just one stop from the trendy spot Shibuya, you can find a place that is quieter, slower-paced, and stylish which is called Daikanyama.

Just like other stylish areas like Aoyama and Omotesando, Daikanyama is also located in the center part of Tokyo. Other than shops and cafes, you can also find other famous spots like the Hills Side Terrance, Daikanyama T-Site, churches, Saigoyama Park etc.

Today, we will take you to Daikanyama and share with you the Japanese Skincare THE GINZA!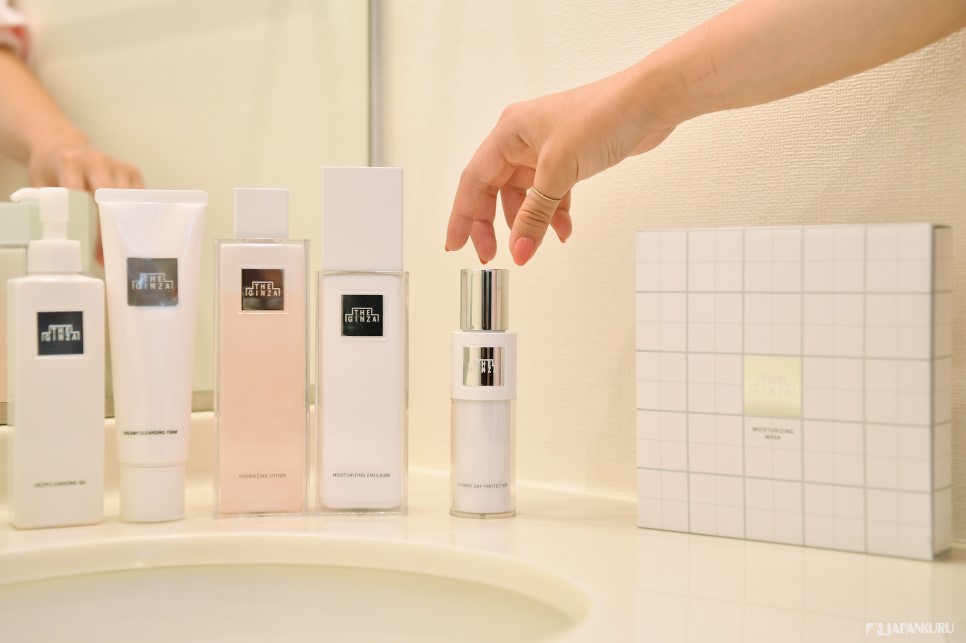 What is THE GINZA Cosmetics?
THE GINZA Cosmetics is a premium quality skincare line designed around the concept of "modern skincare method" for those seeking a sophisticated skincare life. This line focuses on "skin physiology" and "beautiful skin rhythm", which together create each person's unique skin condition. Moreover, this line is made from ingredients carefully selected through Shiseido's extensive research results and has received rave reviews in Japan and from abroad for its innovative technology.
The Secret of THE GINZA Cleansing Oil
Step One - THE GINZA Deep cleansing Oil

Many people may think that it is troublesome to remove their makeup and cleanse their faces after a long day. However, this important step cannot be skipped! Of course, you need to select a good cleansing oil which helps cleanse your face deeply and thoroughly.

THE GINZA Deep cleansing Oil

200ml, 6,000 yen + tax

Step Two - THE GINZA Creamy Cleansing Foam

Do you know that it is a wrong idea if you think cleansing oil is the only thing you need to wash your face! There is still invisible dirt and other substances left on our skin, which is the cause of pimples. So, remember we need to use cleansing foam to wash our faces to make sure our skin is completely cleanse.

THE GINZA Creamy Cleansing Foam

130g, 6,000 yen + tax

Importance of cleansing

Please remember you need to use both deep cleansing oil and cleansing foam to help remove all dirt and harmful substances at the end of the day!

Recommended Beauty Step
http://www.theginza.co.jp/tgcosmetics/oteire/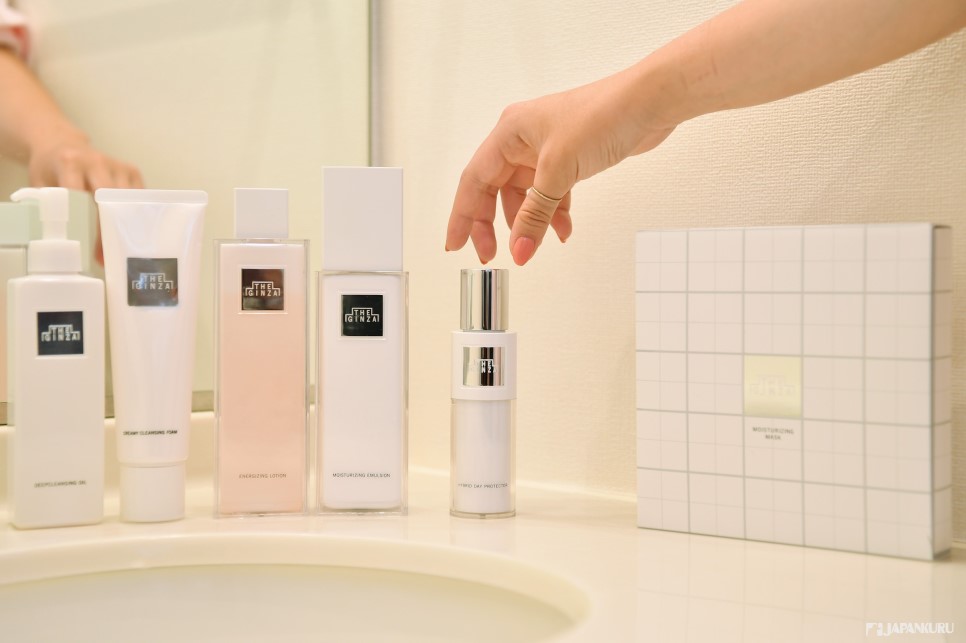 Popular products of THE GINZA Cosmetics
THE GINZA Hybrid Day Protector
<Daytime serum> SPF30 PA+++
30g, 30,000 yen + tax

Before we get going, we need to beauty up ourselves first. Of course, we also need to do some protection from the UV.

THE GINZA Hybrid Day Protector protects the skin by shielding it from harmful factors such as UV rays, dryness, invisible substances and dirt in the air. It also provides a lightweight texture and produces beautiful skin.

A Walk in Daikanyama
01. Daikanyama T-Site

Actually it is operated by the famous bookstore and music store, TSUTAYA. Cafe, STARBUCKS, CD shop, camera shop, pet shop and even a gallery can be found here!

Homepage:
http://real.tsite.jp/daikanyama/english/index.html

02. RISTORANTE ASO

Opened in 1977, this Italian restaurant is one of the most famous restaurants in Daikanyama. If you want to pay a visit, remember to make a reservation in advance!

Homepage:
https://www.hiramatsurestaurant.jp/eng/aso/​

03. Saigoyama Park

Saigoyama Park is a hilltop park which is named after the national hero Tsugumichi Saigo. Up here, you can view the whole Daikanyama, and that's why many locals and visitors will come here to take a walk! You can also get a cup of coffee at Green Cafe at the entrance of the park. If it is in nice weather, you may have a chance to see Mt.Fuji from here!!

Homepage (Japanese):
https://www.city.meguro.tokyo.jp/shisetsu/shisetsu/koen/saigo.html​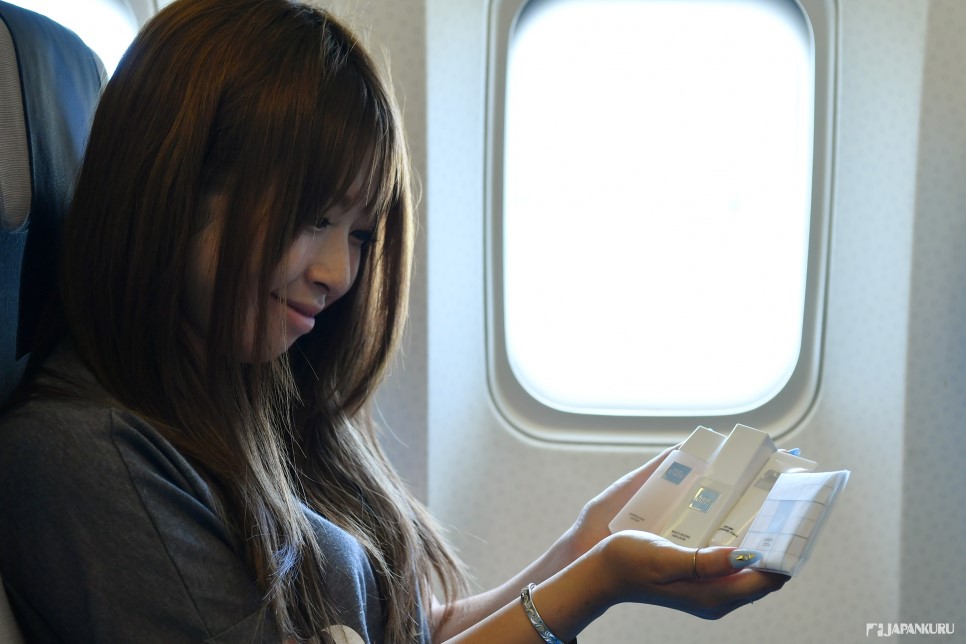 THE GINZA Cosmetics X ANA First Class
Special free gift from THE GINZA Cosmetics for first class passengers on ANA international flights from Japan to the US and Europe.

As we have mentioned earlier, the products of THE GINZA Cosmetics is good for keeping the skin moisture, so it is a great gift to get and use in flight!

Free gift contains:
1) THE GINZA Creamy Cleansing Foam (20g)
The rich lather thoroughly removes harmful substances in the air that become clogged in the skin texture. Generously formulated with moisturizing ingredients to leave the skin soft after cleansing.
2) THE GINZA Energizing Lotion (35ml)
A high performance lotion that instantly and deeply moisturizes the skin.

3) THE GINZA Moisturizing Emulsion (30g)
A high performance emulsion that keeps the skin fine and moisturized.

4) Cotton pad x 4
A cotton pad for Clarifying Lotion. Contains a blend of silk to gently exfoliate old surface cells.
A Walk In Daikanyama With THE GINZA Cosmetics!
How do you like our introduction today? A walk in a stylish spot in Tokyo with one of the best skincare products in Japan, THE GINZA Cosmetics. Don't forget all the tips THE GINZA Cosmetics teach us today too!!
Wanna get more and share your Japanese stories with us? Please join us on
Google+
!!
See you there! :)
Related Article