The Latest and Trendiest Japanese Make Up in 2016 - By KATE TOKYO
Learn how to use some of summer 2016's best new cosmetics.
A Makeup Lesson With Professional Japanese Makeup Artists - KATE TOKYO
If you have a good memory, you may recall that I have been invited by KATE and visited their headquarter in the past. In August 2016, they will release their new products, and I got this special chance to visit their headquarter again to experience their latest products.

What kinds of makeup style can we learn today? Let's get started!
KATE's new product released in August 2016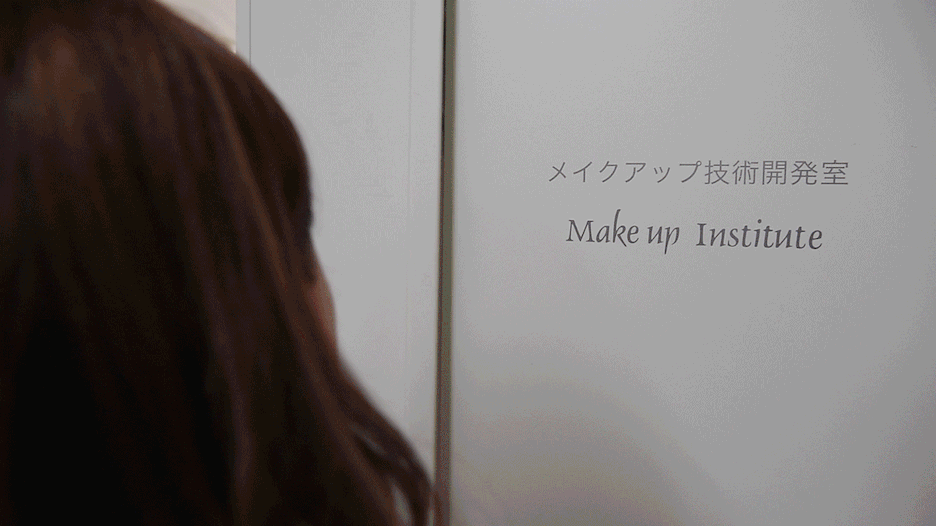 Kanebo Makeup Institute
Today, I had this special opportunity to visit the Kanebo Makeup Institute again which is operated by the Kanebo headquarter.

Ms. Osakabe is our makeup artist for today and she is the beauty and hair consultant of the Kanebo Makeup Institute. Ms. Osakabe is a professional makeup artist and her job is not only inside the institute, she also works for other projects like advertising, posters, magazines shooting, television, theater, and fashion shows etc.
Eye Makeup - Eye Shadow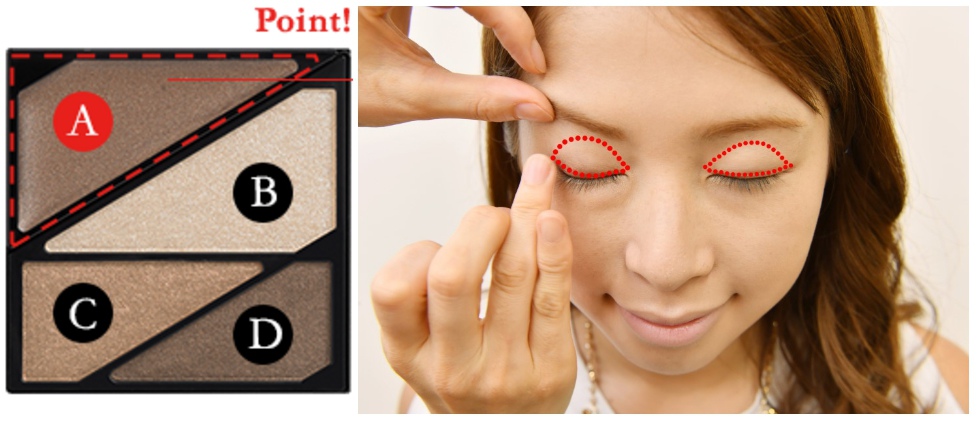 Step 1:

A

- Wet Shadow Base
Use your finger and take a small portion of Wet Shadow Base and apply it all over your eyelids. It looks just natural and moisturizing right? The best thing about the Wet Shadow Base is that it can create a natural glossy look easily.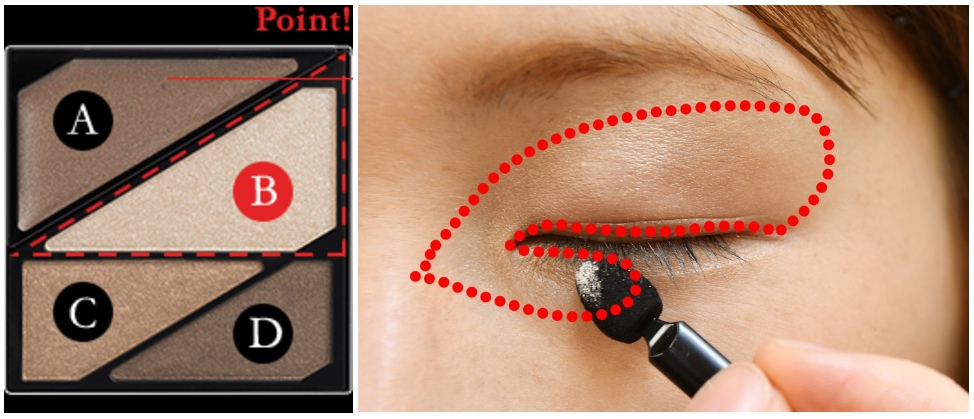 Step 2:

B

- Enhance the glossy look
Then use the small brush to apply B part to your eyelids just like the way shown in the picture.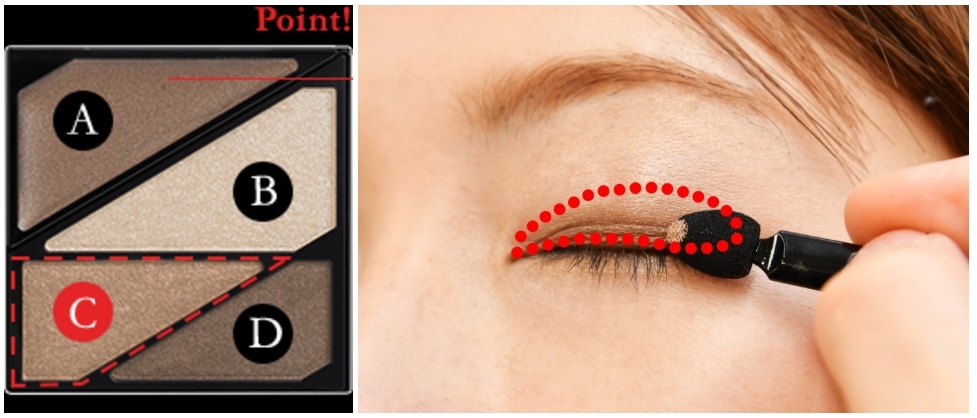 Step 3:

C

- Apply layers of light coffee colors
After applying the B part to your eyelids, you can apply C part to the bottom part of your eyelids.
Then you can see the layer effect as shown.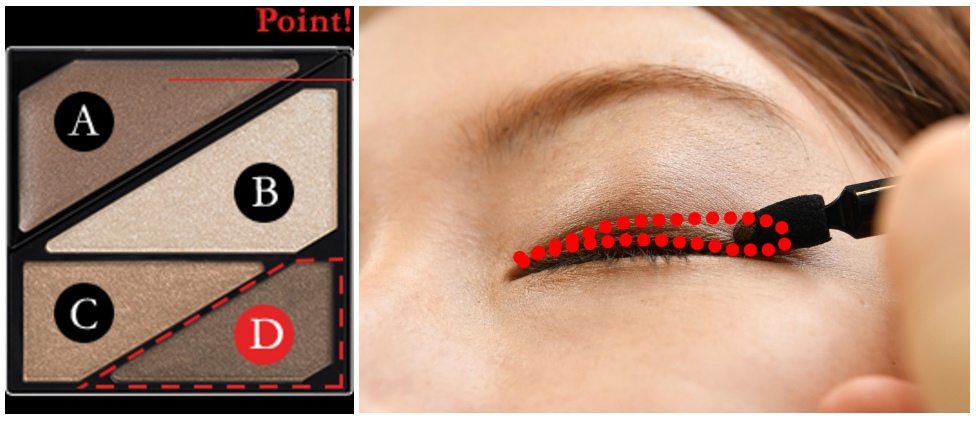 Step 4:

D

- Use dark coffee color to create a profound look
The final step is to apply the darkest color in D part to the lowest part of your eyelid. Just as easy as that, you are done!!

Eye Makeup - Before and After
Now comparing these two pictures, you can see how amazing the new KATE product can help you transform your eyes!!

Dark Night Glow
It comes in 5 different color sets.
(Color set on me is BR-1)
Price: 1,600 + tax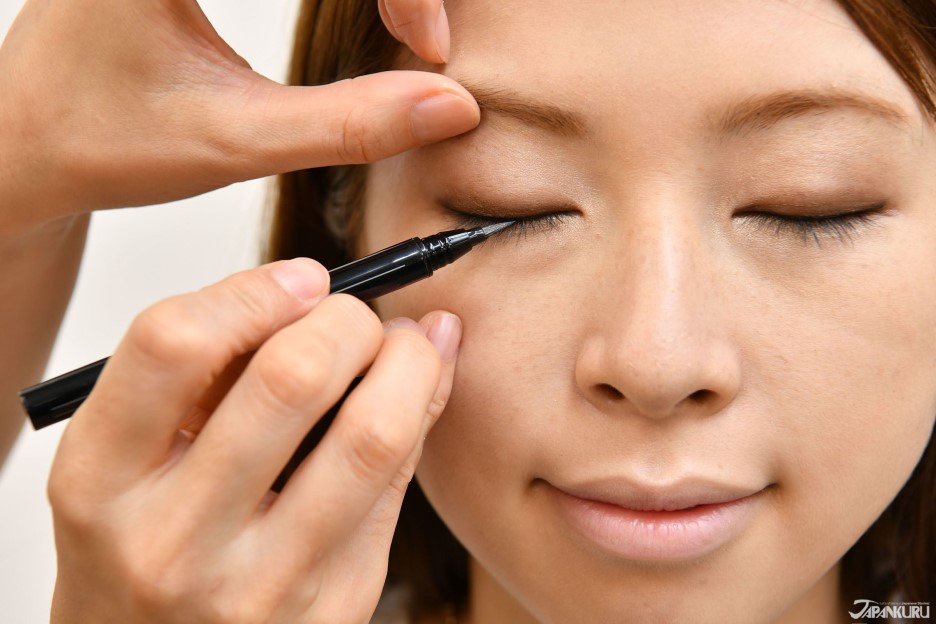 Eye Makeup - Eyeliner
Many of you may have known that KATE's eyeliner are popular because it is very thin and easy to use. The colors are smooth and nice too.

Digital Memory Liner
Only comes in 1 color.
Price: 1,400 yen + tax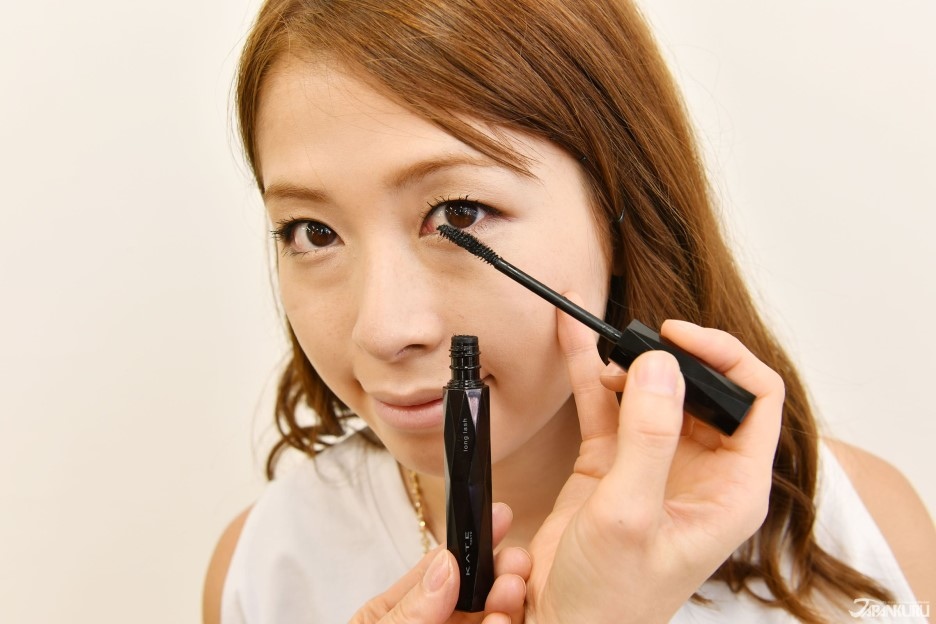 Eye Makeup - Mascara
A makeup without applying mascara can make a big difference! Actually KATE's mascara contains two fibers which help your eyelashes stay firm and curly! It is also sweat, water and sebum resisted. You can simply just wash it away with cleansing milk or simply warm water.

V Long Lash
Only comes in 1 color.
Price: 1,500 yen + tax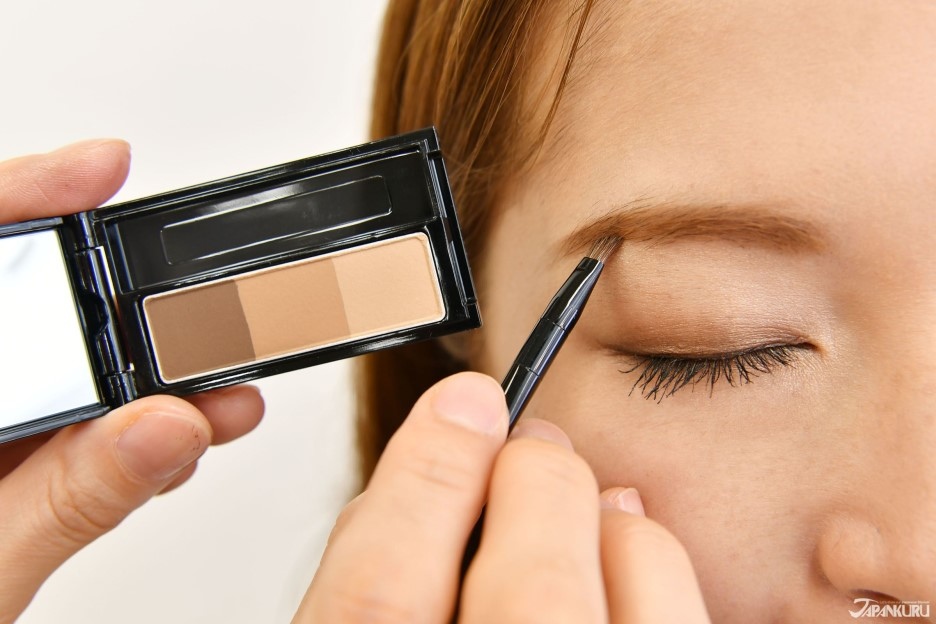 Eye Makeup - Eyebrow Powder
Just a little while ago, thick and straight eyebrow style was popular in Japan. However, a more natural and bending style is getting more popular lately. In this eyebrow powder kit, three natural colored eyebrow powder can help you show your eyebrow's outline and match with the color of your hair naturally.

Designing Eyebrow N
It comes in two different colors set.
Price: 1,200 yen + tax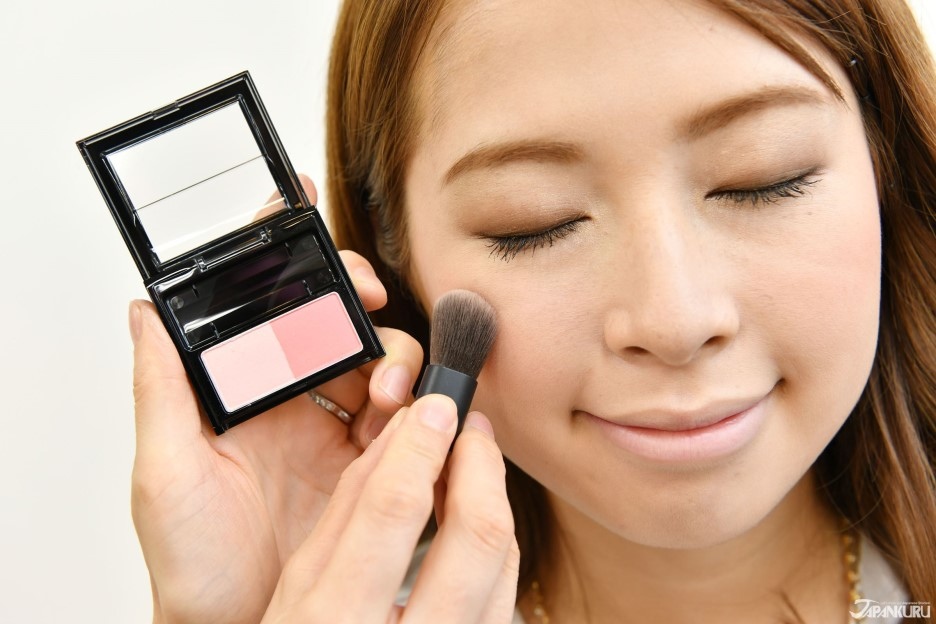 Blush
Pink color is the main tone of this set. It helps you create a natural and complex look!

Cheek Color DB
It comes in 4 different colors set.
(The one used on me is RD-1)
Price: 1,400 yen + tax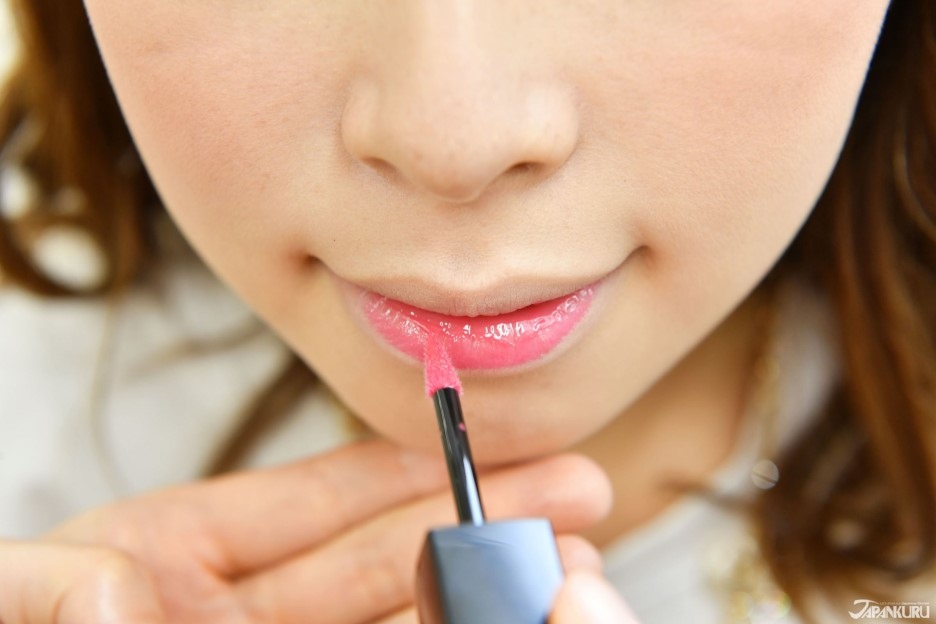 Lip Gloss
Since the lip colors are different for everyone, KATE has invented a lip gloss that will change colors according to the moisture of one's lip. KATE's lip gloss is not easy to come off, and they have many choices of colors for you. You must be able to find a color that you like!

Color Lip Tint
It comes in 7 different colors set.
(Color set on me is RD-2)
Price: 1,400 yen + tax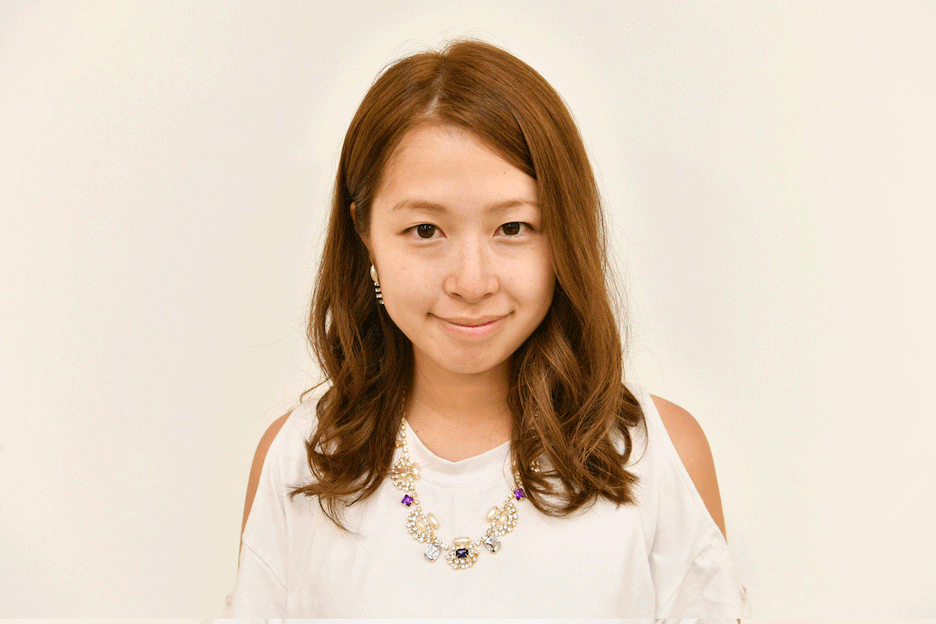 NO MORE RULES - KATE
This time, we had this opportunity to visit the Kanebo Makeup Institute again. We learned a lot about their new products and makeup skills. This is definitely a wonderful experience for both you and us.
What are you waiting for? Try KATE's new product now!!
More Details:
JAPANKURU Blogger
Wanna get more and share your Japanese stories with us? Please join us on
Google+
!!
See you there! :)