JAPANKURU BEHIND THE SCENES! Japanese Cosmetic Brand CANMAKE
Shooting CANMAKE's 2017 New Summer Makeup Item
Making the Video: CANMAKE 2017 New Summer Beauty Product
It's summer, are you making the most of it?! Summer in Japan is a really important time; festivals, vacations, holidays, and new products released to match those events! Japan's popularly beauty brands
CANMAKE
is one of those brands that introduced a new and special summer product
☀💖
This time our beauty story plays into a Japanese summer of fireworks and wearing yukata🎆👘
With CANMAKE's perfect and and efficient new eye shadow palette, you can challenge your summer look with two stunning and different colors.
Natural with a hint of color with orange
, and a
fun color that makes your eyes pop with blue
. Now, behind the scenes of
JAPAN
KURU
's studio shoot for
CANMAKE
's new summer item
✧
˖
°
🎀
°
˖
✧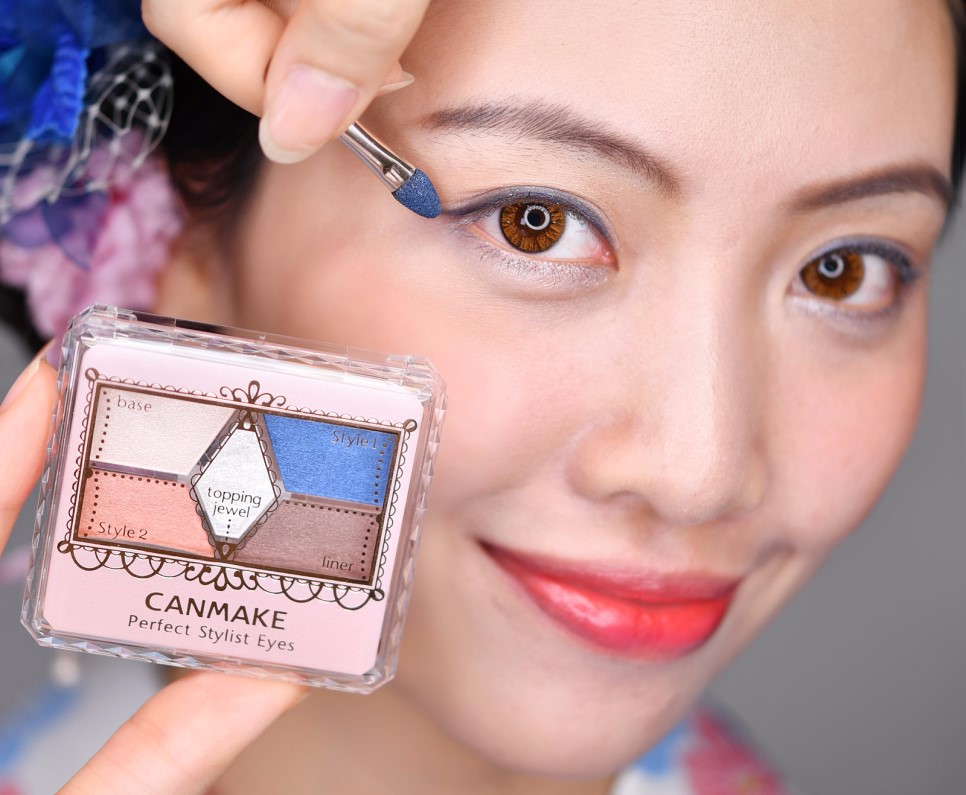 How Did JAPANKURU Show the Perfect Summer Look?
Location:
JAPAN
KURU
Studio
Camera:
Nikon D5 📷
Lens:
Nikon AF-S NIKKOR 58mm 1:1.4G,
Nikon AF-S Micro NIKKOR 60mm 1:2.8G ED,
Nikon AF-S Micro NIKKOR 70-200mm 1:2.8G ⅡED
Lighting:
LED Photography Ring Light
For this particular photo shoot we used a 58mm and 60mm fixed focus lens, getting closeups of the models face. The advantages of these two lenses are giving off a nice clear look to the models skin so you can see the subject product perfectly!
Props
We also used a bamboo curtain to block most of the sun's exposure but still able to give off that natural light. It also gave the studio this "Japanese summer" atmosphere~
✧˖°
☀
°˖✧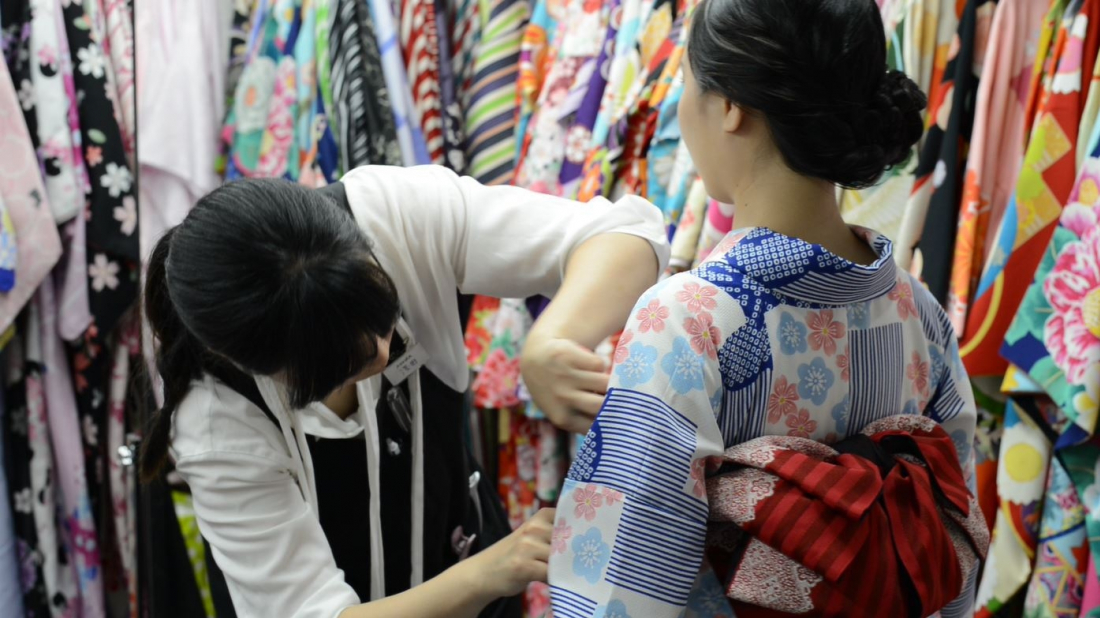 How We Showed off the Charm
A Japanese summer is nothing without a Japanese yukata👘 Which is why worked with one of Asakusa's most popular yukata rental shops, Asakusa Aiwafuku.
The staff helped the model get ready and made sure to cordinate perfectly with the "summer fireworks in Japan" theme🎇✨
⁂
Asakusa Aiwafuku
⁂
TANIHEI Building 2F, 1-13-12 Hanakawado, Taito-ku, Tokyo
・ 4min walk from
Tokyo Metro Ginza Line
's
Asakusa Station
#7 Exit
NW Building 1F, Hanakawado, Taito-ku, Tokyo
・2min walk from
Tokyo Metro Ginza Line
's
Asakusa Station
#5 Exit
Asakusa Aiwafuku Offical Site
(Japanese)
Asakusa Aiwafuku
(English)
Combining Traditional and Modern Japan
Fireworks and yukatas really are the element of Japanese summer. We have the yukata down, but in order to really show off this particular cultural and traditional beauty, we took the "all together look" shot outside. Using a 70mm-200mm camera lens, we were able to get some great shots in the streets of Asakusa. Just our luck though, during the fireworks shooting it started to rain
☂
So in order to get good shots of the fireworks despite the rain, we bent the ends of the fireworks around 45degrees. When we did that, the fireworks were able to burn longer!! It was a clever idea
💡
From step 1 with the shooting concept meeting to towards the final steps with the editing, JAPANKURU is personally involved to produce a final product that shows of everyones talents and hardwork. A lot of effort goes into a studio/location shooting, but that's because we want to share
ALL
of the great things Japan has with everyone around the world
☆
🗺
☆
Click below to read the final product of 2017 summer makeup look with 🎀
CANMAKE
🎀
CANMAKE Summer Beauty Story
For more interesting topics,
Please click here →
JAPAN
KURU
to check out our official blog
Be sure to look at
JAPAN
KURU
🐶 for more exciting articles every day!!
Or add us on
Pinterest
and/or
Google+
to share your Japanese stories💖🗾
Related Article