A Demon Slayer: Kimetsu no Yaiba Travel Destination! Visit the Kamado Shrines of Kyushu
If you watch Demon Slayer, the name "Kamado" probably sounds familiar! Check out the southern Japanese shrines where Demon Slayer fans can't help but gather.
Kamado Shrine, Fukuoka
Love Demon Slayer: Kimetsu no Yaiba (鬼滅の刃) and want to get to the heart of the story during your trip to Japan? With the anime's deep connections to Japanese history and traditional legends of
oni (鬼) demons
, it's definitely a fun choice to watch when getting ready to travel and explore Japanese culture. But if you consider yourself a committed fan, you might even want to follow the roots of the anime even further, letting Demon Slayer guide you all the way south to Japan's island of Kyushu! Because it turns out that the Kamado Shrines founded there, hundreds of years ago, are must-see spots for Demon Slayer fans!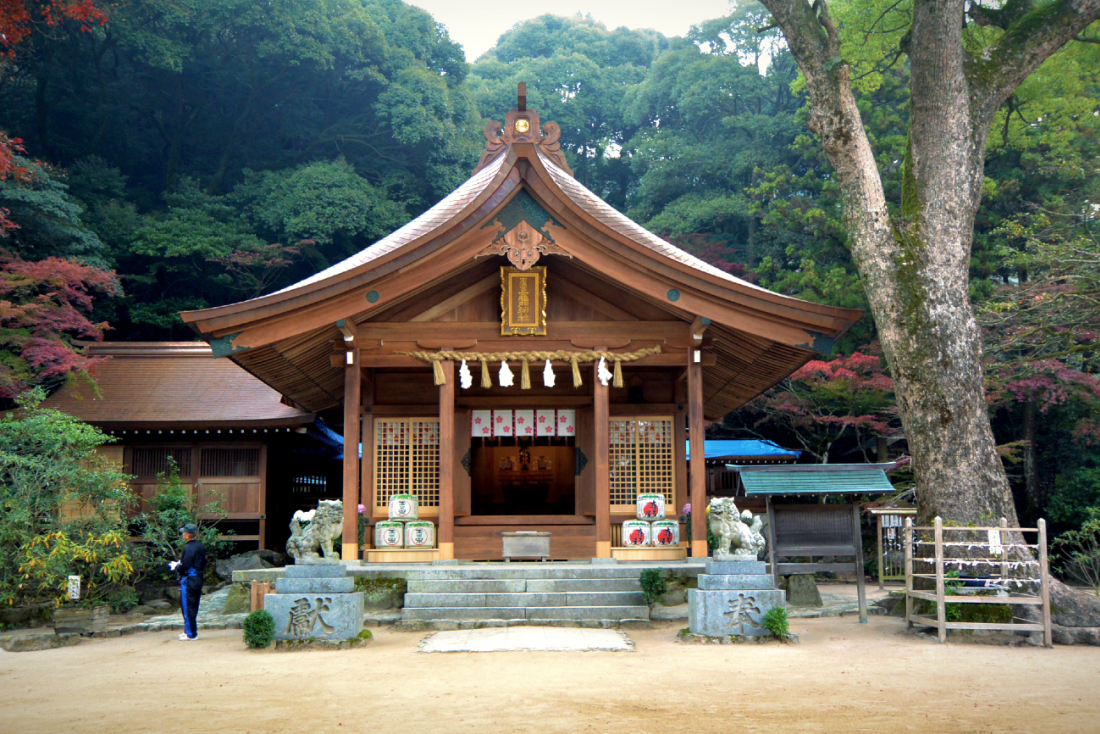 The Kamado Shrine (宝満宮竈門神社) of Fukuoka has been around for over 1350 years, first established in the year 673. For many of those years it has been a popular shrine for "enmusubi" (縁結び), praying for good relationships, and it still frequently hosts Shinto marriage ceremonies. Until quite recently, the shrine was a somewhat minor destination, drawing small crowds from the much bigger nearby attraction of
Dazaifu Tenmangu Shrine (太宰府天満宮)
.
Of course, its reputation has changed in just the past few years, thanks to the explosive rise in popularity of Demon Slayer: Kimetsu no Yaiba!
Like many shrines, Kamado Shrine offers
ema (絵馬) votive tablets
for visitors to write wishes on and hang in the shrine. We can all appreciate that Demon Slayer fans aren't quite content to just write down their wishes and walk away, like you see at many shrines. There is some shockingly impressive art drawn onto the wooden tablets, featuring everyone from Nezuko and Tanjiro to the powerful (and widely disliked?) Giyu Tomioka.
Kamado Shrine, Oita
There are actually "Kamado" Shrines all over Japan, and while the one in Fukuoka is the biggest destination, the Kamado Shrine in Beppu, Oita has made a bit of a name for itself as well. The small city of Beppu is mostly famous for abundant and extremely popular
onsen (温泉, hot springs)
, but the area's Hachiman Kamado Shrine (八幡竈門神社) is actually packed with a variety of demon-related attractions.

Image Source: Hachiman Kamado Shrine
On the shrine grounds are the "90 Demon-Built Steps," which come with their own local demon legend. As the story goes, a demon was ravaging the local village, coming to eat people nightly, and destroying everything the people had built. When it all became too much for the villagers, they prayed to the god Hachiman to save them, and he answered. Hachiman's response was to tell the demon that if he could not build 100 stone steps before sunup, he would be punished, and would have to leave the villagers alone and never come back. Well, as you can see from a visit, the demon only made it to 90, before being scared off at the break of dawnーnever to return! It sounds like the kind of deal Tanjiro might try to make, too.

There's also the "demon's forgotten stone sandal" (鬼が忘れた石草履) which will apparently bring you courage... if you dare to put your own foot inside!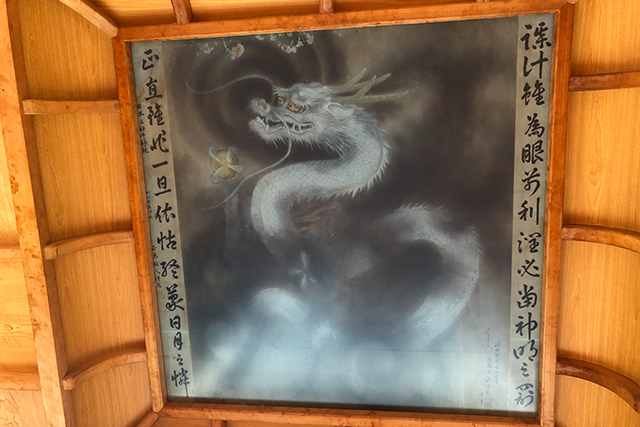 Image Source: Oita Katete
Considering they come from the same Japanese legends and imagery, it's no surprise that visitors comment on how much the Hachiman Kamado Shrine's dragon painting looks like the dragons that appear for Tanjiro's more advanced techniques!
Of course, there's some pretty amazing ema fan art in Beppu, too!
Hachiman Kamado Shrine, Oita (八幡竈門神社)
1900 Uchikamado, Beppu, Oita
Official Website (jp)
Whether you want to head to Fukuoka for rich
Hakata ramen
before checking out the Kamado Shrine's fabulous ema, or drop into Beppu for luxuriant hot spring baths and the Hachiman Kamado Shrine's demon-built steps, you'll definitely find yourself having a pretty unique Demon Slayer travel experience. Don't miss the chance to visit if you're traveling nearby, and let us know how it goes on the Japankuru
twitter
,
instagram
, and
facebook
!
Basic Info
Columnist

Sophia

I came to Japan for a semester abroad, and have been here ever since, so I guess there's just something about it. Tell me all the cool Japan-related things you know on instagram or twitter @japankuru !

SHOW COLUMN