See More From Olympic Stadium Architect Kuma Kengo in "Five Purr-fect Points for a New Public Space"
The Tokyo 2020 Olympic Stadium designed by Kuma Kengo will soon be broadcast around the world, but those in Tokyo can check out his work from another angle.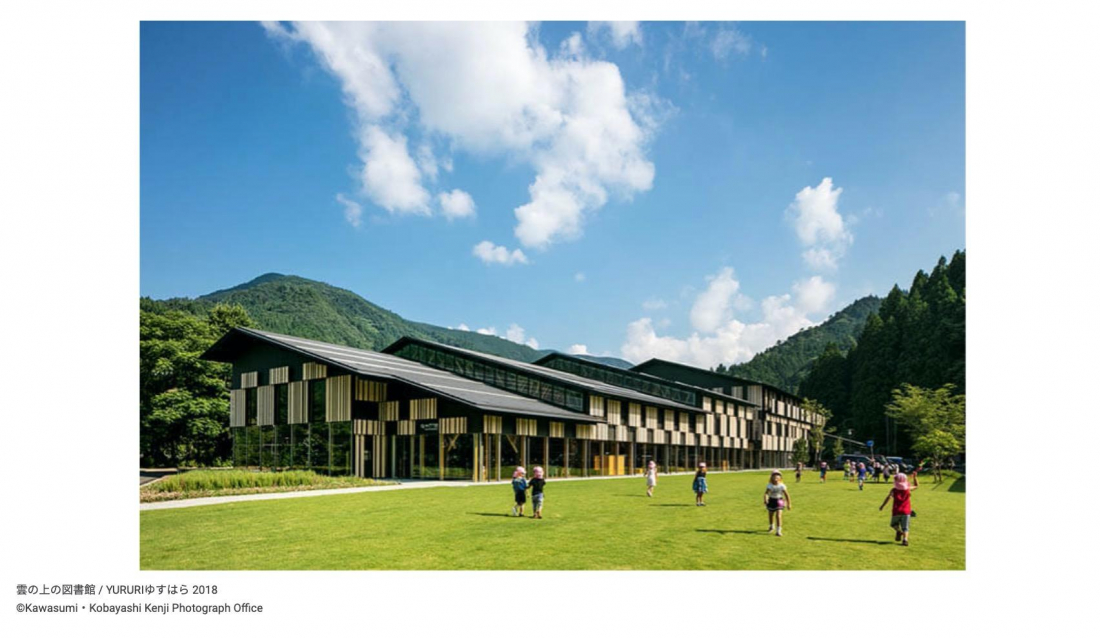 Readers interested in Japanese architecture might already know all about Kuma Kengo (sometimes Kengo Kuma), one of Japan's most famous and most popular contemporary architects. Kuma is known for his use of local natural materials, and his work can be seen all over the world, let alone Japan. Travelers are likely to notice his unique designs, not only because his body of work includes destinations like
museums
and the new Tokyo 2020 Olympic Stadium, but also because some of the buildings become attractions in and of themselves. People flock to see the numerous buildings he's designed to contain fashionable
shops and eateries
, and the two
Kuma Kengo Starbucks
locations in Japan are both crowded at all times.
This exhibition, newly arrived at the National Museum of Modern Art, Tokyo after stops in Kochi and Nagasaki, gives Kuma Kengo a chance to introduce a selection of his own architectural works, particularly the ones very much in the public sector. Divided by principles devised by Kuma himself, each of the 68 designs is categorized accordingly, as "hole," "particles," "oblique," "softness," or "time." During a time when COVID-19 has made us all rethink how we move through and spend time in public, the exhibition hopes to spark contemplation concerning the way we relate to these public spaces.
A number of video works have also been commissioned for the exhibition, from contemporary artists Takimoto Mikiya, Fujii Hikaru, and the McGloughlin Brothers, to help visitors imagine the reality of Kuma Kengo's architectural works and how people actually use the spaces every day. For the ultimate immersive experience, the exhibition even features a 360-degree VR simulation, allowing viewers to experience interior spaces like they were really there.
​In addition, the results of "A Plan for Tokyo, 2020: Five Purr-fect Points for Feline Architecture" will also be on display, a research project from Kuma Kengo aiming to examine Tokyo from a whole new viewpoint. During Japan's postwar period of quick economic growth, the city was re-examined from above, using a birdseye view. This project reinterprets the urban environment from below, tracking felines in Tokyo's Kagurazaka neighborhood to see the city from a cat's-eye view.
Though the exhibition is currently on display at the National Museum of Modern Art, Tokyo, tickets are currently limited due to COVID-19, so architecture fans should be sure to
reserve tickets in advance
.
Kuma Kengo: Five Purr-fect Points for a New Public Space (隈研吾展 新しい公共性をつくるためのネコの5原則)
The National Museum of Modern Art, Tokyo (東京国立近代美術館)
3-1 Kitanomarukoen, Chiyoda City, Tokyo​
(3 min. from Takebashi Station)
June 18 ~ Sep 26, 2021 (closed Mondays)
General 1,300 yen | University Students 800 yen
Official Page (en)
Basic Info
Columnist

Editor L

30 years old on the outside, pushing 80 on the inside

SHOW COLUMN