Trip to Memorial Spot of Slam Dunk in Enoshima/ Kamakura
with Hinomaru LIMO TAXI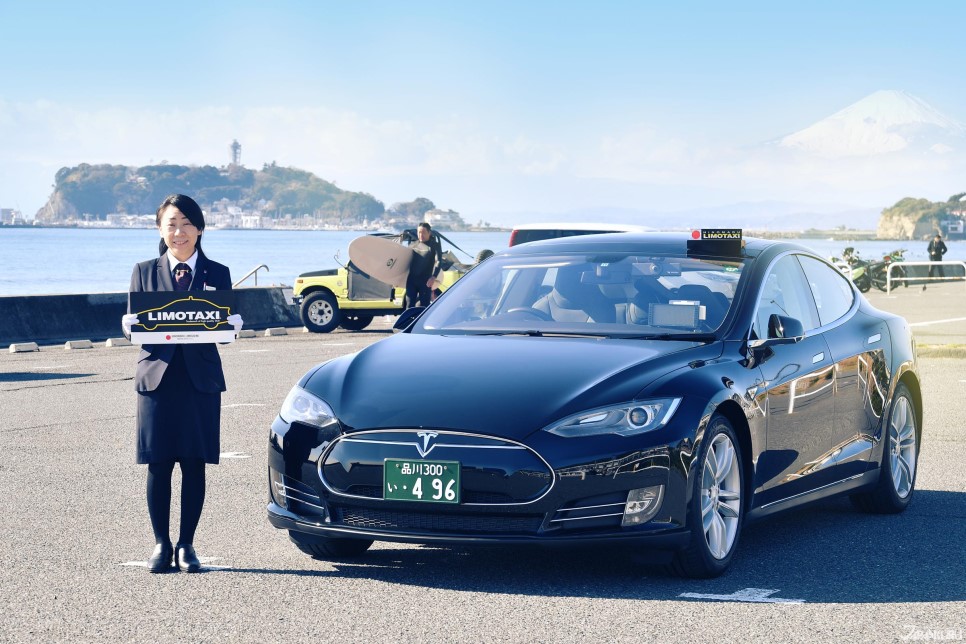 Travel Taxi Service for foreign visitors
What is Hinomaru LIMO TAXI?
Top ranked Japanese Taxi Company
Hinomaru Limousine operates taxi service, airport pick-up service, and sightseeing tour courses in Japan! It is one of the leading taxi companies in Japan, and it focuses providing services to foreign visitors.
Although there are many different ways that you can get to your destination, sometimes you may want to have your own private moment with your friends or family while travelling. Today we will introduce you one of this comfortable and special way of travelling - "Taxi Tour" provided by Hinomaru Limousine.
- Hinomaru Limousine Taxi Service Reservation Page -
http://www.tokyo-taxi.jp/english/reserve/about
This time, we are using Tesla Model S.
Electric car is not equipped with the engine,
So there are large storage space for baggage both in the front and back!
Good for shopping!

※Please note
Make reservation as soon as possible during the peak season of travel!
A day trip of Kamakura travel
You might decide where to meet as long as you indicate the specific places with the exact address!
Hotel you stay or the nearest stations are recommended.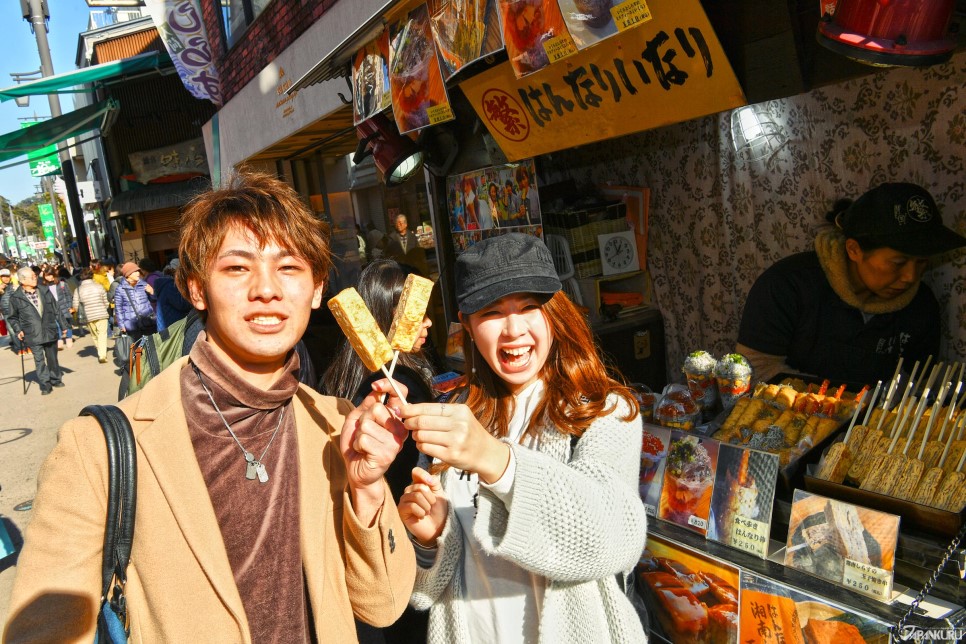 D. Kamakura Komachi shopping street (lunch)
Kamachi-dori
Main Shopping street of Kamakura
There are all kinds of delicious food!
Tsurugaoka Hachimangu (鶴岡八幡宮) is also nearby the Kamakura Station.
★ Hannariinai(はんなりいない)
1-5-27 Komachi, Kamakura, Kanagawa 248-0006
TEL: 0467-23-7399
10: 00 ~ 17:00
Official website (Japanese)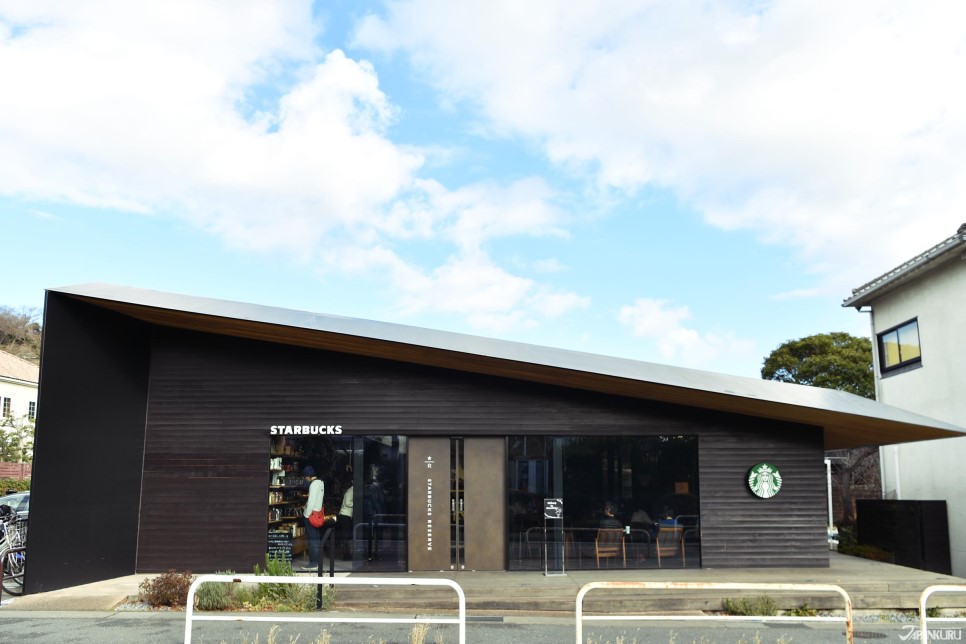 E. Starbucks Kamakura Onarimachi Store
It was originally home of the Japanese cartoonist "Ryuichi Yokoyama."
It was restored by Starbucks.
Scenery of the classic Japanese garden and swimming pool are remained.
Recommend to come and visit in spring and summer!
For special menus and coffee bean >>
HERE
★ Starbucks Kamakura Onarimachi Store
15-11 Onarimachi, Kamakura, Kanagawa 248-0012
TEL: 0467-61-2161
8:00-21:00 / closed irregularly
Official site (Japanese)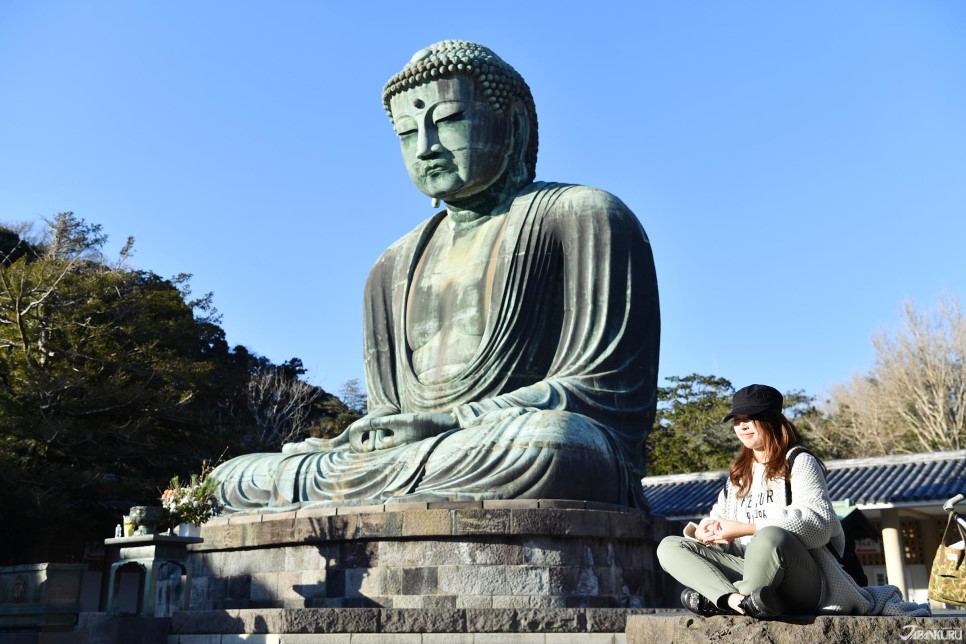 F. Great Buddha of Kamakura
Great Buddha of Kamakura is located at the Kotokuin Temple.
Landmark of Kamakura.
A bronze statue of Amida Buddha designated as a National Treasure of Japan
with the height of about 11.4 m and Weight of 121 tons!
It is tall as a 4-story building.
You can imagine how huge it is!
★ Great Buddha of Kamakura(鎌倉大仏)
4-2-28, Hase, Kamakura, Kanagawa Prefecture 248-0016, Japan
TEL: 0467-22-0703
Opening Hours:
<General visit>
8:00-17:30 (April–September)
8:00-17:00(October–March)
Visitors may enter up to 15 minutes before the temple closes.
For details>>
HERE
G. Hasedera Temple meet the lucky deity
You know what?
There are three set of Jizo statues can be found in three places in Hasedera Temple.
If you can find them all and take pictures,
good luck will come to you.
Because of this, it is quite popular to young ladies recently in Japan.
★Hasedera Temple (長谷寺)
3-11-2 Hase,Kamakura, Kanagawa
TEL:0467-22-6300
Opening Hours:
8: 00-17: 00 (March - September)
8: 00-16: 30 (October - February)
Admission is possible until 15 minutes before closing
Admission fee:
Adult 300 yen / Child 100 yen
Official website :
(English)
***
For more interesting topics,
Please click on
JAPANKURU
to check out our official blog
Be sure to look at JAPANKURU🐶 for more exciting articles every day!!

Related Article