Muscular Japanese Men Pick Tea and Frolic in Tea Fields, All Available as Free Stock Photos
From Japanese stock photo purveyor Muscle Plus, a new batch of very on-brand photos, featuring ripped men and lots of tea.
When you think of stock photos, do you imagine snapshots of diverse office teamwork and high fives, or perhaps women laughing alone with salad? Stock photos tend to be fairly bland and generic, so that they can be sold to a wide variety of customers, and used in all kinds of contexts. But sometimes, you come across a batch of stock photos with a certain je ne sais quoi―a photoshoot you just can't imagine being brainstormed by major stock photo distributers. But the stock photo experts at Muscle Plus are experts in this field, and their newest batch of free-to-use stock photos is something we want the world to see.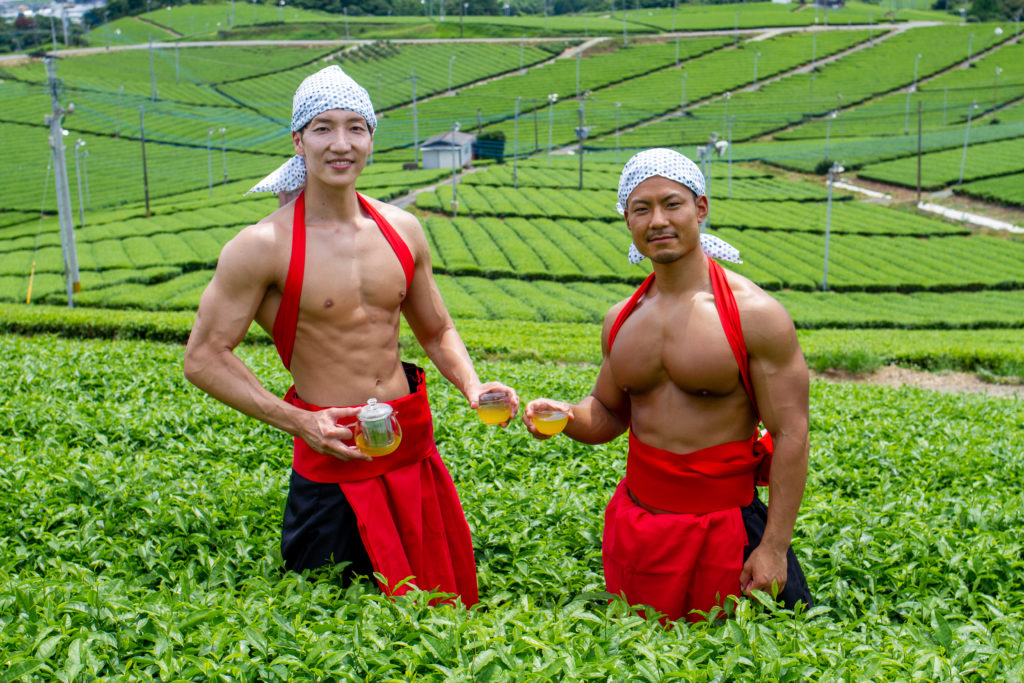 The stock photos from Muscle Plus are just what you would expect: muscly men showing off their muscles. Their motto is "adding muscles to the everyday," and what better place to do that than a tea plantation on Japan's southern island of Kyushu? The newest batch of free stock photos from this unique producer is named "Macho Tea Field," and was put together with the support of Fukuoka Prefecture, and the city of Yame. Thanks to Yame's tourism promotion department, things got extra ripped this summer at the Yame Central Tea Plantation.

Part of the charm of this tea plantation photoshoot is the distinct sense of story brought to each of the photos. The pictures tell a tale, of two macho men passionately picking tea leaves and competing to outdo one another, of those same men chasing each other through the fields, and even, according to the Macho Plus captions, playing hide and seek among the leaves.
For those ready to add photos of muscular Japanese men to their next blog post, but not quite sure about the tea plantation setting, not to worry! Macho Plus truly does "add muscles to the everyday," and their website offers stock photos taken in a variety of places, including some other classic Japanese settings. This little clip is promoting their Japanese tea party shoot.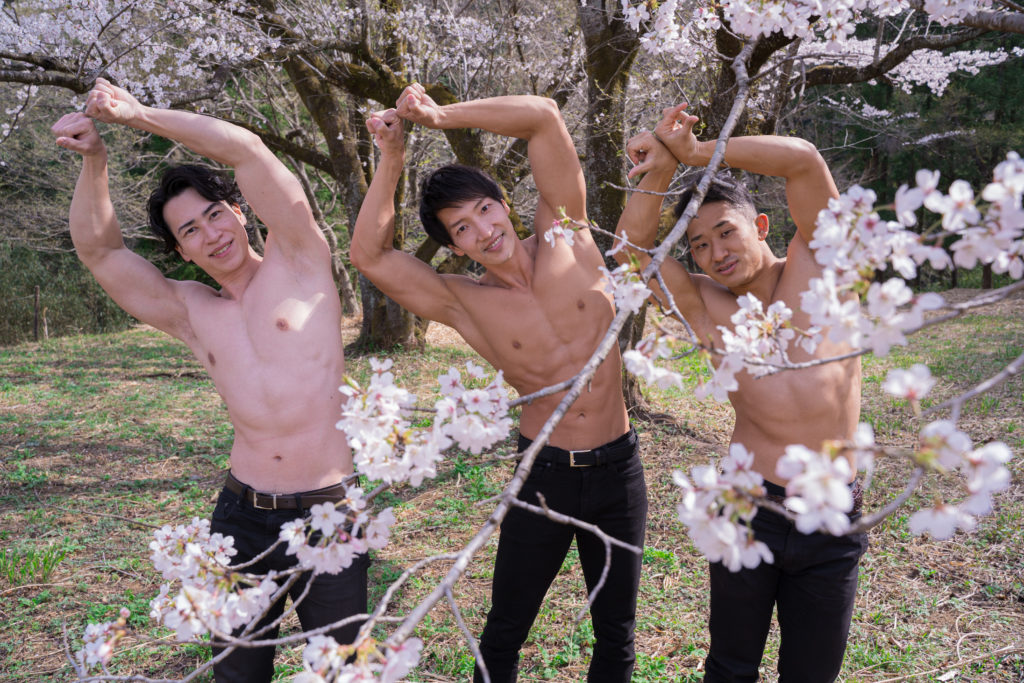 There are also photos of Japanese macho men enjoying the Japanese tradition of
hanami
(花見), or cherry blossom viewing. What better way to introduce Japanese cherry blossoms to the world than these muscly men? They've even got classic hanami snacks, like dango (団子, rice balls similar to mochi). All that's missing is the classic blue sheet, used to sit on as you picnic on the grass under the cherry blossom trees in Japan.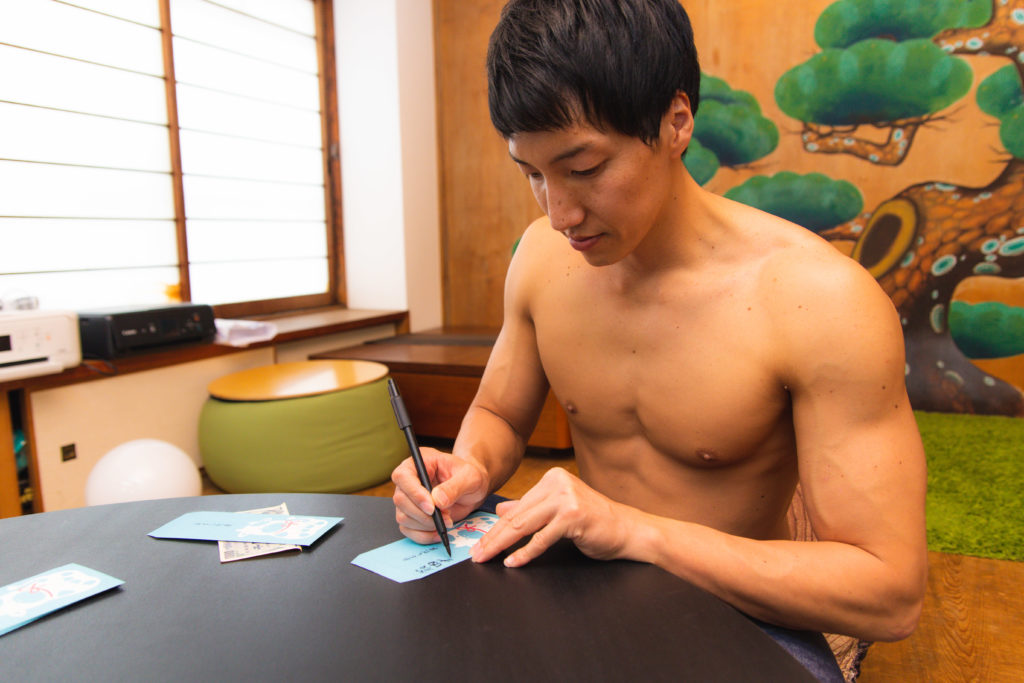 You can even use the musclemen to explain Japanese traditions like otoshidama (お年玉), the small envelopes of money that are given to children every new year.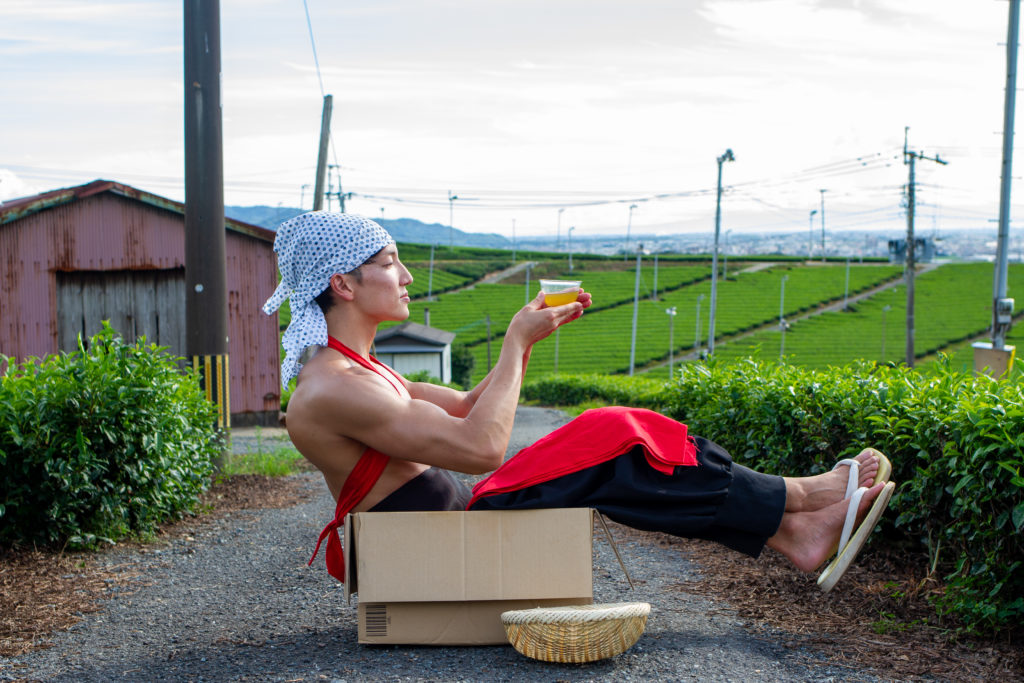 We mostly do our own photography here at Japankuru, but next time we need a stock photo, we might just have a great new source. We can only hope others will share our enthusiasm for ridiculous stock photography, and find uses for free-to-use photos of tea-picking macho men in their next project, whatever that may be.
For more info and updates from Japan, check Japankuru for new articles, and don't forget to follow us on
Twitter
,
Instagram
, and
Facebook
!
Basic Info
Columnist

News From Japankuru

The latest news from Japan - learn what's new in the land of the rising sun, from an international group right on the scene.

SHOW COLUMN