Jellyfish Paradise in Northern Japan! Kamo Aquarium in Tsuruoka, Yamagata
A must-see spot for aquarium lovers traveling in Japan, Kamo Aquarium is known for some beautiful jellyfish displays.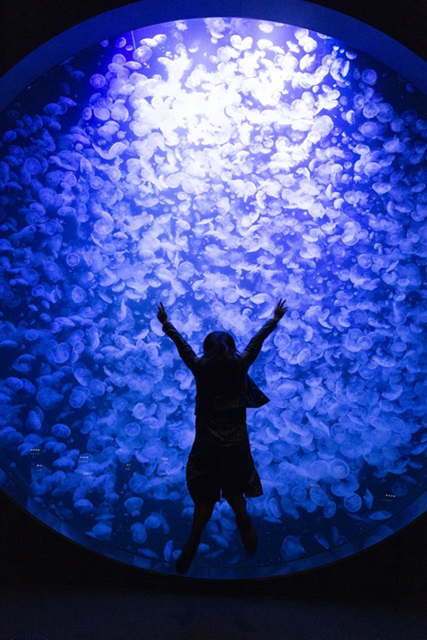 Kamo Aquarium, located on the eastern side of Japan's northern
Tohoku region
, is next to the Sea of Japan and not far from popular
onsen
, but it's a popular destination in and of itself. Kamo Aquarium holds the Guinness World Record for "aquarium with the most different kinds of jellyfish on display," so it's no surprise jellyfish lovers flock to their in-depth exhibits!
Getting There
Located on the seaside in the city of Tsuruoka, the easiest way to access Kamo Aquarium is by taking a Shonai Kotsu bus from Bus Stop #2 at JR Tsuruoka Station. Since it's a little bit out of the way, there are a fairly limited number of buses throughout the day, so make sure you plan your roundtrip route carefully before you get going.
▶
Bus Timetable (jp)
Tickets for the aquarium itself are fairly cheap, so there's no particularly good deals on them, but if you're planning on spending the night in Tsuruoka, you can actually book a ticket with your hotel reservation.
▶ Tickets: Adults 1,000 yen / Children 500 yen
▶ Hours: 9:00 - 17:00 (~17:30 for part of the summer)
Exploring Kamo Aquarium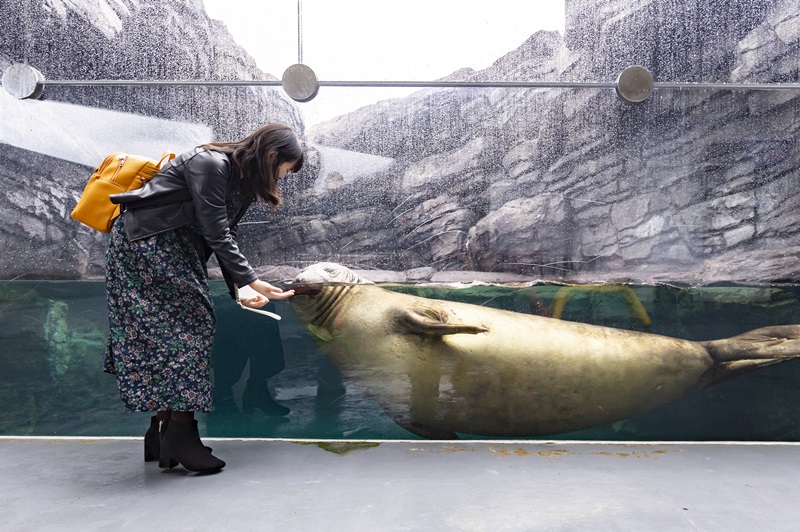 Under the Waves
The first half of the aquarium tour walks you through a variety of exhibitions mostly focused on local wildlife―animals living in the Shonai region. Many of the signs include local terms or nicknames for fish, and charming little tidbits of local lore and connections to Shonai culture. They even mention that many of the keepers in the aquarium like to spend their free time... fishing! Maybe when they go fishing in the Sea of Japan next to the aquarium, they have one bucket of fish destined for aquarium exhibitions, and another set aside for... dinner.
An Aquarium Highlight: Seeing the Jellyfish!
After learning all about the Shonai coast, it's time to enter the jellyfish area.
Enoshima Aquarium
, outside of Tokyo, is known as a go-to for jellyfish lovers (thanks to a long history of pioneering jellyfish research), but when it comes to sheer numbers, Kamo Aquarium is the winner. There aren't just a lot of different kinds of jellyfish packed into one building, here―there are more varieties than in any other aquarium in the world. So it's an amazing place to see jellyfish of all shapes and sizes, and even all ages, including little one-day-old baby jellyfish. There are feeding demonstrations four times a day for those interested, but unfortunately I didn't have the time to watch one when I visited. Remember to check the schedule if you want to watch!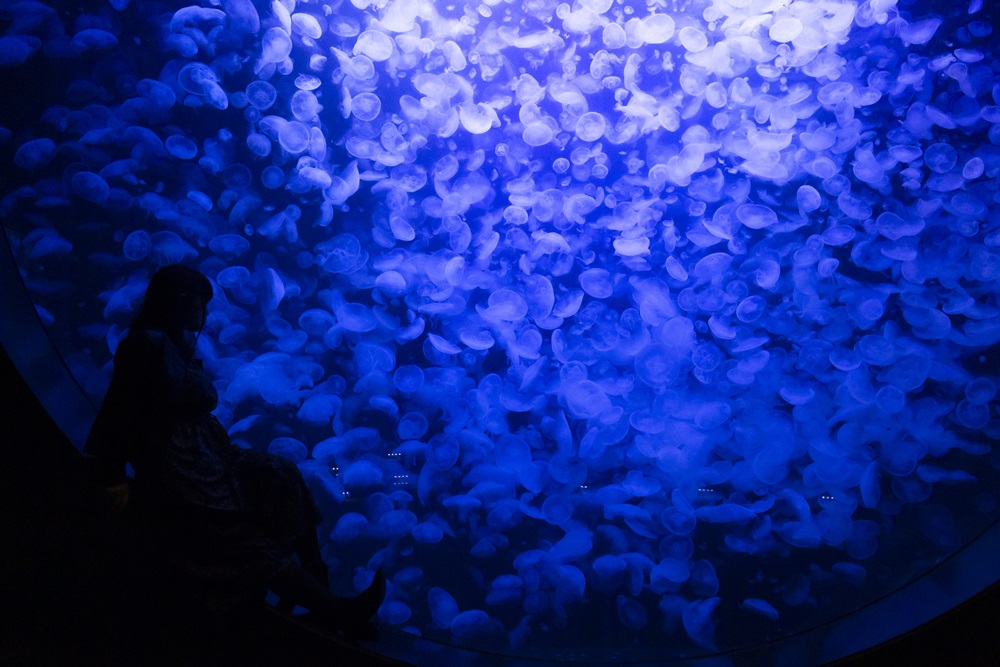 Don't forget to spend some time at the giant jellyfish tank, too. It's a popular spot for
insta-bae
photoshoots, but thanks to benches set up in front of the glass, you can also sit down and take as much time as you want to appreciate the jellyfish gently swimming and floating through the water.
(For a more exciting view, check out the giant jellyfish tank between December and March every year, when the tank gets lit with rainbow lights!)
Nearby Attractions
Konpiraso's Ramen
Ask locals around Kamo Aquarium where to eat, and you'll hear many of them recommend the ramen at Konpiraso (琴平荘). But Konpiraso isn't a ramen shop... it's actually a hotel! With few travelers coming to stay at the hotel in winter, they decided to start selling ramen in the colder months for a little extra business, but Konpira's ramen got so popular that people are far more interested in their food than their accommodations. On weekdays, you can expect a half-hour wait.

But I definitely recommend you stop in before heading to the aquarium. The hot ramen just warms you from the inside out, and it was so good that I ordered rice to eat with the rest of the broth.

▶ Hours: October to May, 11:00 - 14:00 (Closed Thursdays)
Soak in the Hot Springs, Eat a Bowl of Ramen, Enjoy the Sunset and Sea Breeze, and Definitely Visit Kamo Aquarium!
Basic Info
Columnist

The Tohoku Girl

【A Taiwanese girl living in Sendai:The Tohoku Girl】 I like Kotaro Isaka's novels so I ended up in Sendai. Let me introduce you to the beauty of Tohoku! ♡ Facebook: https://facebook.com/tohokugirl Instagram: https://www.instagram.com/tohoku_girl_official/

SHOW COLUMN
Related Article