Kanazawa Food Spotlight: Kanazawa Specialty Curries
While still slightly off the beaten path, Kanazawa is increasingly becoming more popular with Japanese travelers and foreign visitors alike, creating an excellent alternative to crowded Kyoto. Originally a 4-hour journey from Tokyo, the inception of the Hokuriku Shinkansen opening direct routes to Kanazawa has reduced the journey by 90 minutes, making for a much more palatable trip to Ishikawa's coast!
Japan Loves Curry, Especially in Kanazawa!
Kanazawa is an increasingly popular destination, rich with historical, cultural and culinary traditions and attractions that are fueling interest in the area. A few notable sites worth checking out when visiting Kanazawa include
Kenrokuen Garden
, one of the "Three Great Gardens of Japan," the city's famed
chaya districts
(or "tea house streets"), and
Omicho Market
, dubbed the "Kitchen of Kanazawa."
As food-based tourism becomes increasingly popular, Kanazawa should figure to receive more and more visitors given the region's abundance of fresh and delicious food—though many visitors to Japan are likely unaware of the now famous style of curry which originated in Kanazawa.

Table of Contents
1. What is "Kanazawa Curry"?
2. Characteristic of Kanazawa Curry
3. Exemplary Kanazawa Curry Shops
4. Kanazawa Specialty Restaurants Spice It Up
1. What is "Kanazawa Curry"?
Indian Curry, a favorite local curry specialist

The name "Kanazawa Curry" refers to a special style of curry rice originated in Kanazawa City, the capital city of Ishikawa Prefecture located along the Sea of Japan coast. While there may be some slight local disagreement, the origin of Kanazawa Curry is generally attributed to Yoshikazu Tanaka, the founder of a famous local curry shop in the 1960s.

Ishikawa Prefecture itself is an area where specialty shops selling Indian cuisine took root quickly after their introduction, thus becoming some of the early adopters of curry culture in Japan that has since influenced culinary traditions around the country.
2. Characteristics of Kanazawa Curry

1. The curry is usually dark in color, and thick and creamy.
2. It should be served on a stainless steel platter.
3. A fried pork cutlet (katsu) must be placed on top.
4. Served with shredded cabbage.
5. It should be eaten with a forked spoon.
6. Tonkatsu sauce must be drizzled over the top.
3. Exemplary Kanazawa Curry Shops
Go! Go! Curry
Go! Go! Curry is an ubiquitous curry chain extremely popular with locals and tourists throughout Tokyo, and the rest of Japan. As a big proponent of Kanazawa Curry, this franchise was actually founded in Shinjuku (a famous Tokyo district), and has been a significant influence in popularizing the style, which is certainly appreciated by local Kanazawa Curry fans.
4. Kanazawa Specialty Restaurants Fuel the Curry Craze
Tanaka Curry (タ ナ カ カ レ ー)
This shop is known for producing the earliest iterations of Kanazawa Curry, and was the predecessor to what would eventually become Champion Curry. The shop was originally a specialty restaurant serving various foreign dishes, one of which was the original (and thinner!) Kanazawa Curry style that many know and love today.
INDIAN CURRY
As Tanaka-san's curry began to grow in popularity and influence, other shops creating their own versions sprung up in the city—including this favorite of ours by the name of "Indian Curry." The specialty of this shop is their wide range of toppings on offer with their curry, including offerings such as fried shrimp, eggs, cream croquettes, cutlets, and more. We had a slightly difficult time choosing as we wanted to sample all of the various options, but ultimately settled on the fried ebi (shrimp), which was an excellent addition!

Indian Curry is located near the entrance to the famous Higashi Chaya district, so we recommend giving it a try before exploring the area!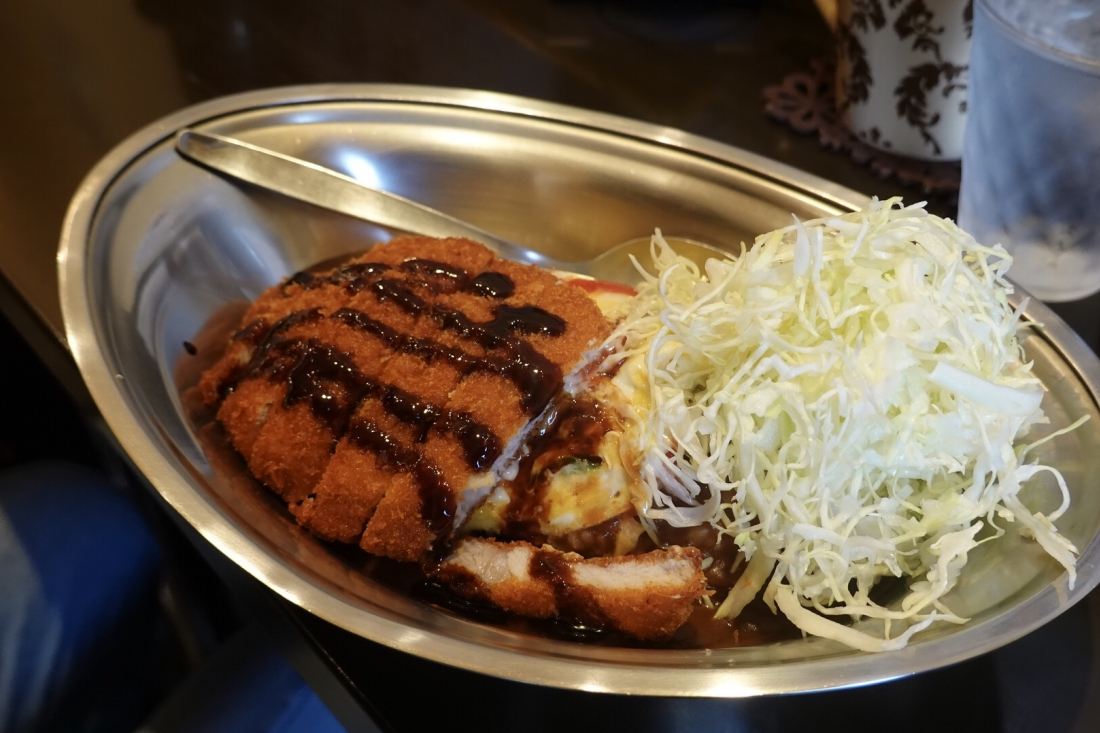 As one of the more popular comfort foods in the region (and now throughout Japan), Kanazawa Curry is hearty, easy to eat, delicious, and very affordable. Now that you know some of the histories on this popular dish, be sure to give it a try next time you visit Kanazawa!
Be sure to look at
JAPAN
KURU
🐶 for more exciting articles every day!!
And add us on
Instagram
and
Facebook
to share your Japanese pictures💖🗾
Related Article