As Rice Sales Drop, Japan Tries to Spark Interest by Making It "Exotic"
Japan has been the base of Japanese diets for millennia, but now it seems consumers need a little foreign inspiration to boost sales.
In Japan, the unthinkable has happened. Rice, the staple food of the Japanese diet since ancient times, is seeing a decrease in demand. While many households still eat rice with just about every meal, and the ingredient is still at the heart of Japanese cooking, Japanese food culture isn't quite the same as it once was. Recent decades have brought an increase in both the availability of and interest in foreign cuisines that use less of the short-grain glutenous white rice that the farmers of Japan have been growing for centuries, and even more recent years have brought a wave of health-conscious (and carbohydrate-avoidant) trends to the daily diet of many people around Japan. The, perhaps inevitable, consequence of these changes is clear: rice isn't selling as well as it used to.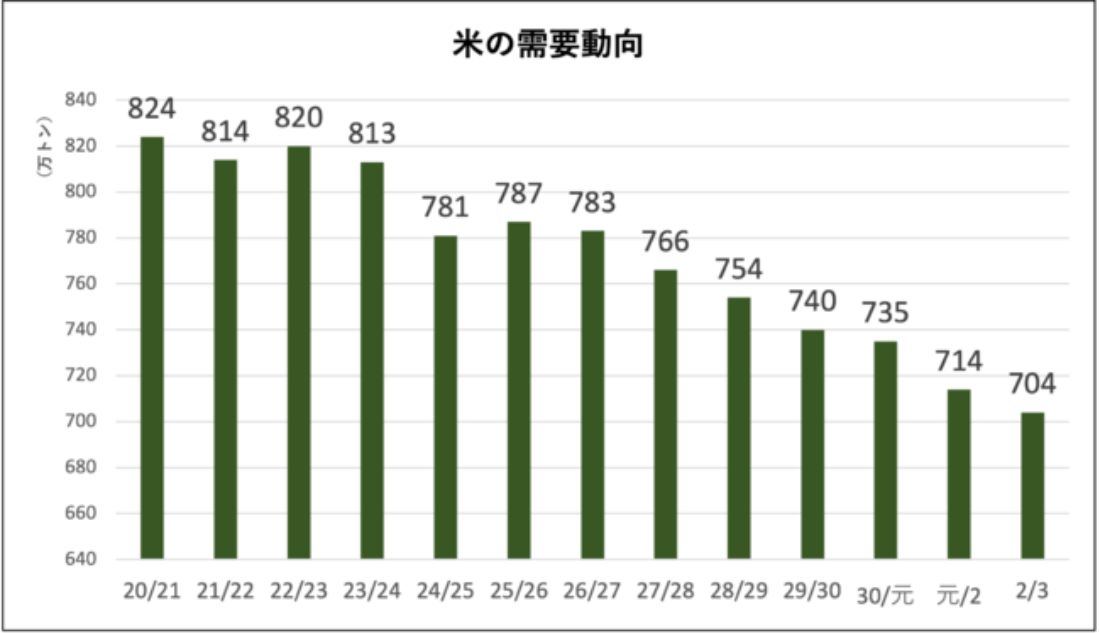 Source: Japanese Ministry of Agriculture, Forestry and Fisheries, via PR Times
According to data published by Japan's Ministry of Agriculture, Forestry and Fisheries (MAFF), the Japanese market still consumed a whopping 7 million tons of rice over the course of a year between 2020 and 2021. But while that may seem like plenty, the reality is that the quantity of rice consumed in Japan has been steadily dropping over the past decade. Ten years ago, the total rice consumption by the people of Japan totaled more than 8 million tonsーwhich means the quantity has decreased by more than a million tons by this past year. That's a big difference for Japan's rice farmers.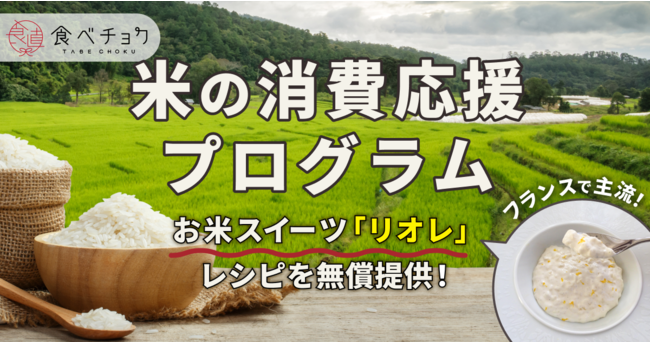 Image Source: PR Times
So, what kind of moves can the rice growers and promoters of Japan make to encourage diners and home cooks around Japan, and hopefully increase rice consumption? Well, one of many new initiatives comes from Tabe Choku, an online retailer specializing in facilitating sales of groceries and ingredients from Japan's farmers and food producers directly to consumers. Seeing the same drop in rice sales as other grocers around Japan, Tabe Choku is trying to stir up interest in this blase ingredient, and to do that they're borrowing a little bit of exotic charm from the likes of... France!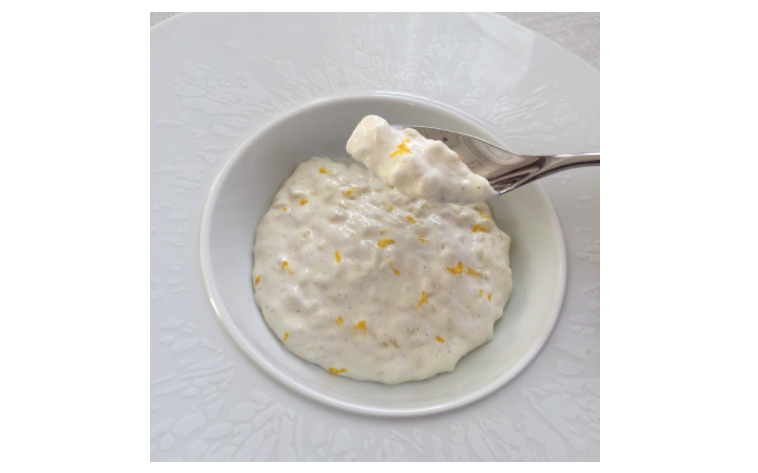 Image Source: PR Times
France may not be famous for rice-based cuisine like the cultures of Asia, or even have a star offering like Italy's luscious rice-based risotto, but French cuisine holds a certain undeniable charm in Japan, where French restaurants are a go-to choice for fancy dinners, and French-style patisseries offer more or less authentic pastries all over the country. And so, when it came to reinventing simple white rice and granting it new mystique, Tabe Choku turned to French-Japanese chef Claire Kamiya for some inspiration. In the end, the solution they came up with was a simple French rice pudding, dubbed "riz au lait."

Beginning at the end of September, Tabe Choku will be initiating their riz au lait project by providing Kamiya's own recipe for the simple dish for free, sending the rice pudding recipe to participating rice farmers, and inviting them to include the information along with their rice when they ship it to waiting customers. The exotically seductive prospect of this foreign French dessert, they hope, will tempt consumers to buy more rice and expand their home cooking repertoires.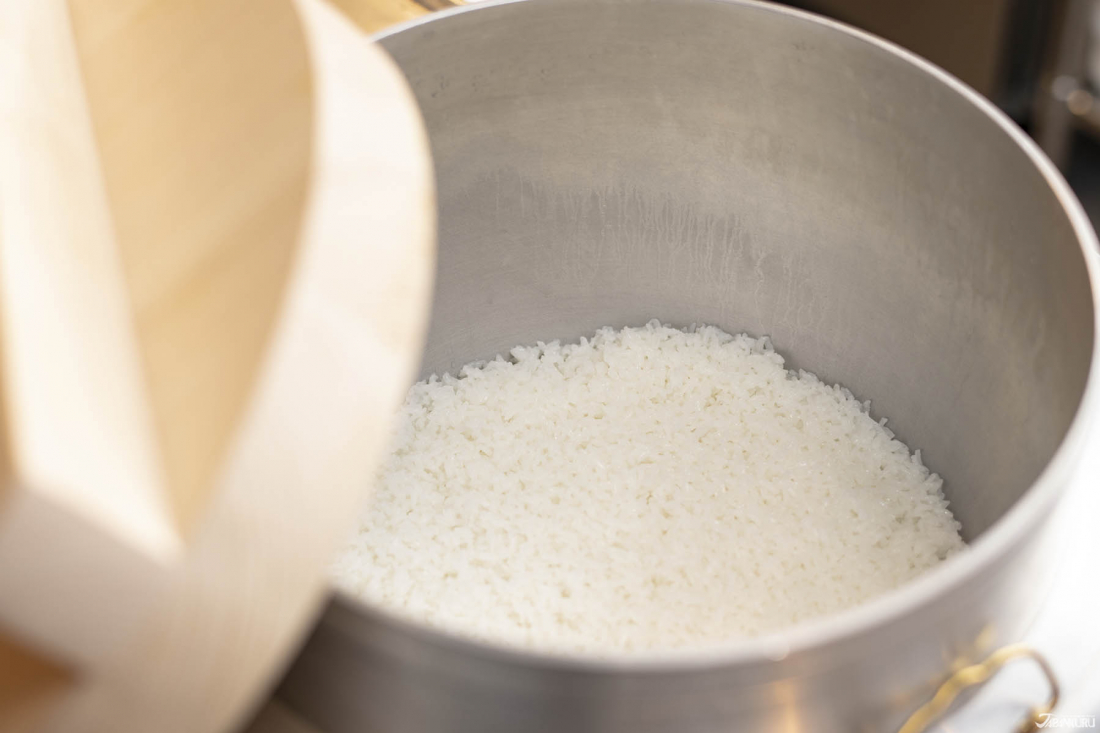 Of course, this riz au lait project isn't the only rice-forward initiative to come from Tabe Choku or other Japanese rice promoters, and many more unique rice-based recipes and products are in the works. But who knows, maybe the simple, sweet flavor of this easy rice-and-milk recipe will find fans among the children of Japan or explode in popularity among the country's heavy social media users, and become a catalyst for a new boom of rice interest in Japan. In the meantime, those with an interest in riz au lait can consider buying a new sack of rice for this special recipe... or just google "riz au lait" and follow one of the many recipes that instantly pop up.
For more info and updates from Japan, check Japankuru for new articles, and don't forget to follow us on
Twitter
,
Instagram
, and
Facebook
!
Basic Info
Columnist

News From Japankuru

The latest news from Japan - learn what's new in the land of the rising sun, from an international group right on the scene.

SHOW COLUMN
Related Article