Summer Festival at mAAch ecute Kanda Manseibashi - Beer Arch
Settle down at this event to sip some brews next to the Kanda River.
Summer Limited-time Event - Beer Arch
What comes to your mind if we ask you about Akihabara?The street that sells electronics? Shops that sells Japanese animation figures? Maid cafe? Probably most of you will give me the same answers. However, do you know that in this area, you can still find a unique place where you can relax yourself by the Kanda River.

Surrounded by the vintage atmosphere at the hot spot mAAch ecute Kanda Manseibashi, you can enjoy the summer limited-time event "Beer Arch"!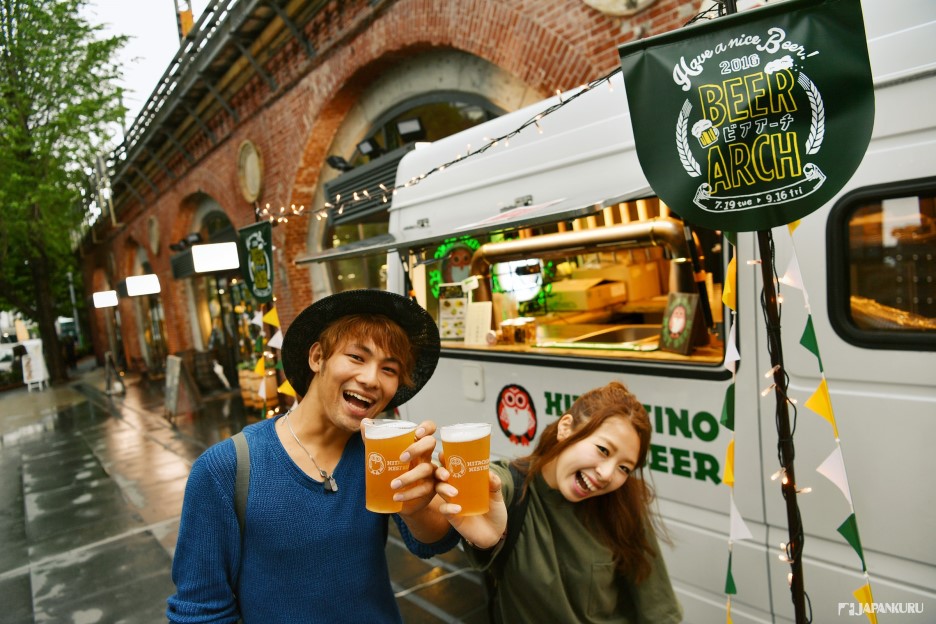 Beer Arch
Period: 19 July 2016 (Tue.) to 16 September 2016 (Fri.)
(Event space "Tatazumai"will end on 15 September 2016)
Venue: South Corridor, Event Space Tatazumai, 2013 platforms
Tel.: 03-3257-8910
Hours: Varies according to places
Homepage (Japanese):
https://www.ecute.jp/maach/about.html
Craft Beer and Snacks @ Beer Arch
First we go the special event space, Tatazumai, where you can find more than 100 types of hand craft beer from Japan and other countries!

In most sayings, craft beer is a beer that is not brewed by any big corporations. It is made by a brewer that is smaller but it doesn't mean that the quality is not as good as the others. There are over 100 different types of beer can be found here!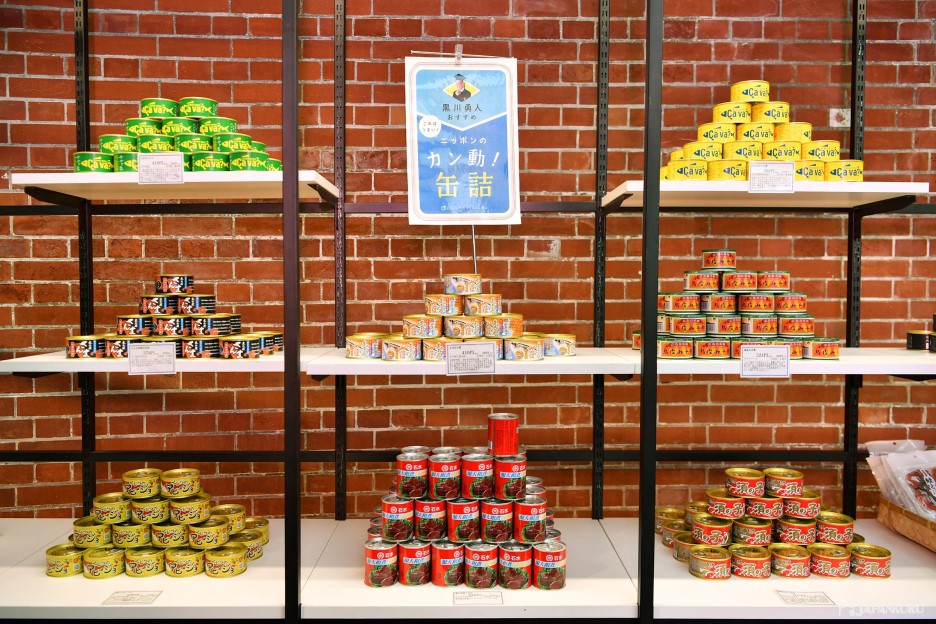 Collaboration with Japanese Department Store - Food Select Shop
Other than craft beer, you can also find snacks that go with your beer here! These snacks all came from other prefectures of Japan. Actually they have four themes for the Beer Arch event. The first theme they have is the fish and local snacks from other prefectures. Different kinds of canned fish can be found too.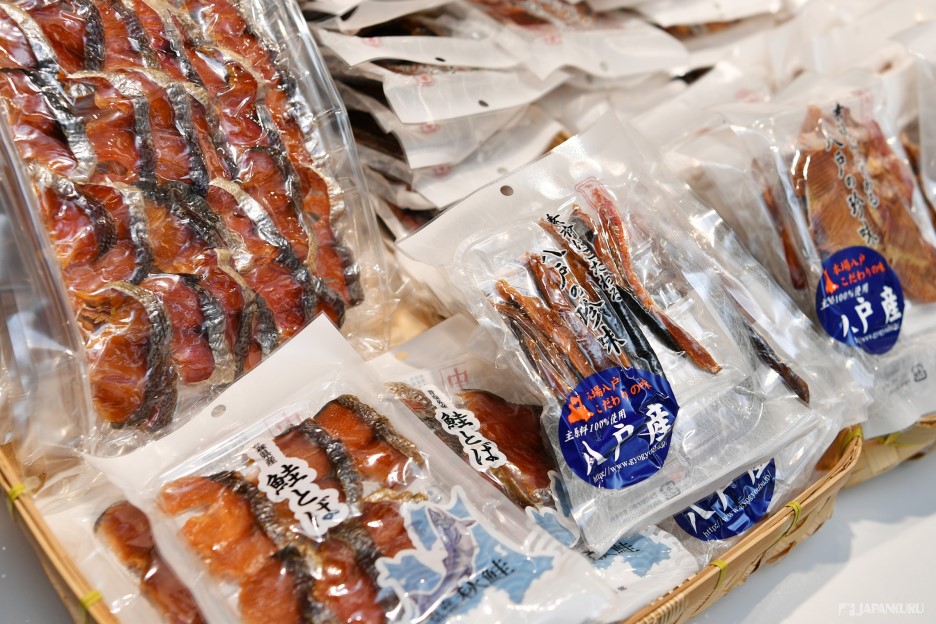 Themes for Japanese Department Store's Food Select Shop
19 - 31 July 2016 (Fish)
1 - 14 August 2016 (Snacks)
15 - 28 August 2016 (Pickles)
29 August - 15 September 2016 (Meat)
Let's get started!!
Monthly limited edition beer is provided in July, August and September too. Please note you can find the mobile vending van outside South Corridor.

At Hitachi field bluing laboratory, you can brew you own original beer! You can also try 10 different kinds of beer here too! This must be a good news to all the beer lovers, right!

Craft Beer 680 yen with tax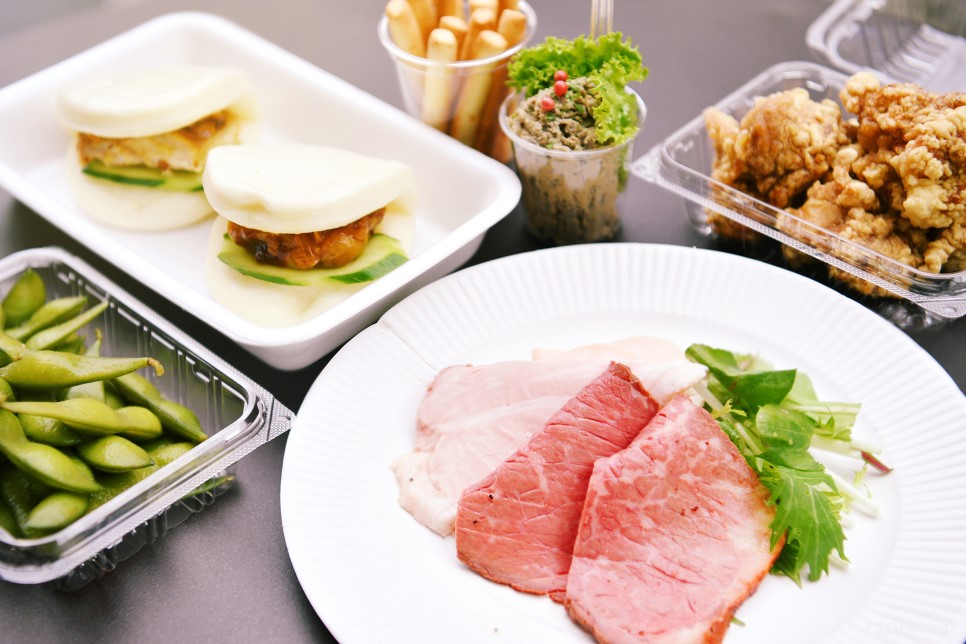 Traditional Japanese Snacks
The best snacks that go with beer must be Karaage (deep fired chicken) and Edamame (young soybeans) in Japan! How about adding some Western and Chinese style food to our selection?

Breadstick with chicken liver and gizzard paste, 500 yen with tax
Smoked port platter, 500 yen with tax
Deep fried chicken, 600 yen with tax
Sandwich in Chinese Style, 600 yen with tax
Edamame (immature soybeans) in pepper style, 400 yen with tax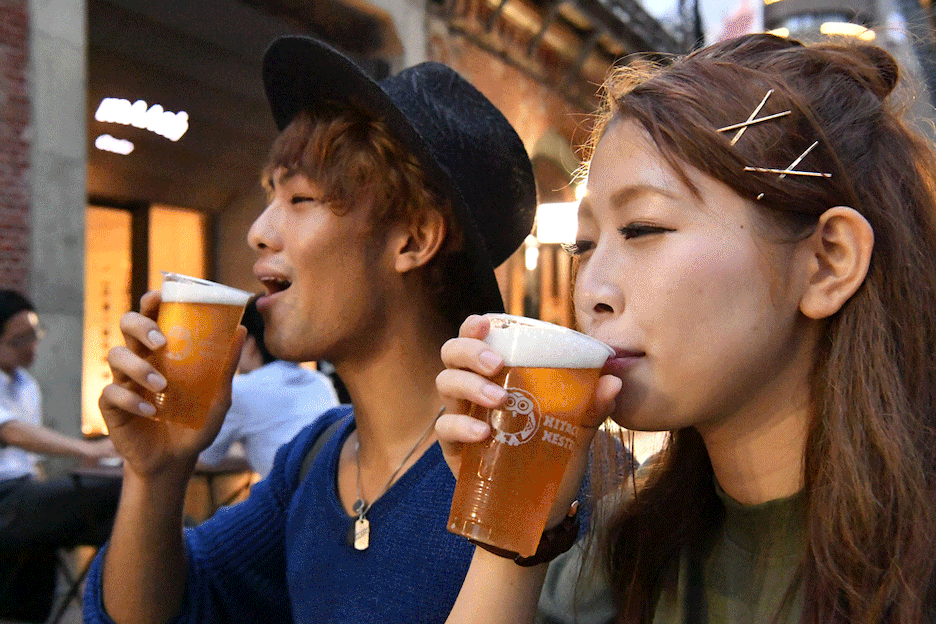 Monthly limited craft beer
The monthly limited craft beer that we tried was HANAYAGI Ver.2.0, you can taste the aroma of flowers in this special beer!

mAAch ecute limited craft beer (All 680 yen)
HANAYAGI Ver.2.0 (On sale starting on 19 July 2016)
SUZUYAKA (On sale starting on 1 August 2016)
HOUJYUN (On sale starting on 1 September 2016)
Beer Arch @ mAAch ecute Kanda Manseibashi
In this special limited-time event, Beer Arch, at mAAch ecute, you can enjoy the old red brick viaduct and the vintage atmosphere while enjoying beer and snacks with your friends. Why don't you come here and experience this stylish and chic area in Akihabara!
Wanna get more and share your Japanese stories with us? Please join us on
Google+
!!
See you there! :)
Related Article