Yokohama Shopping Spot! JOINUS
directly connected to JR Yokohama Station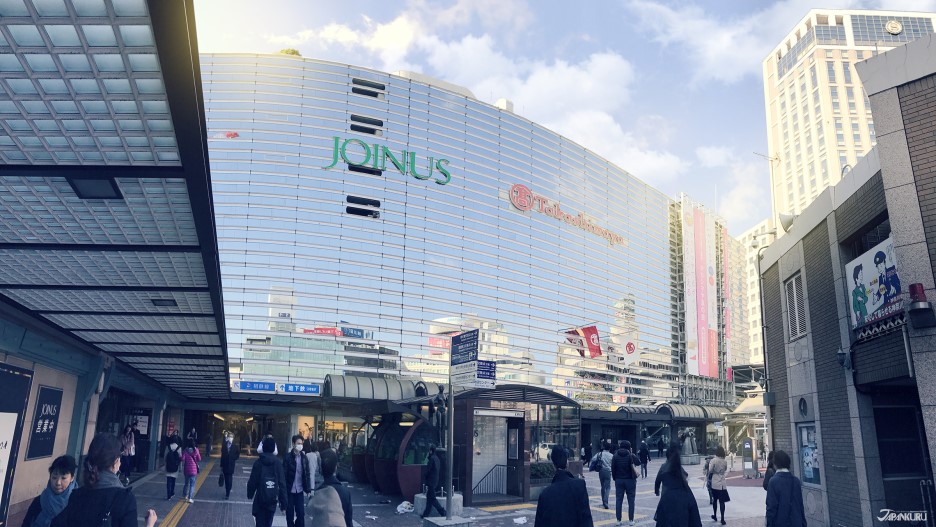 JOINUS, a large-scale shopping center directly connecting Yokohama West Exit
If you area thinking to go for a trip to Yokohama,
looking for shots for shopping and gourmet,
JOINUS is the spot you'd better check it out!

★JOINUS
Shopping Time: 10:00~21:00
Restaurant Time: 11:00~23:00
※Open time will be varied to part of the stores and restaurants.
Access: 1- min walk from JR Yokohama Station West Exit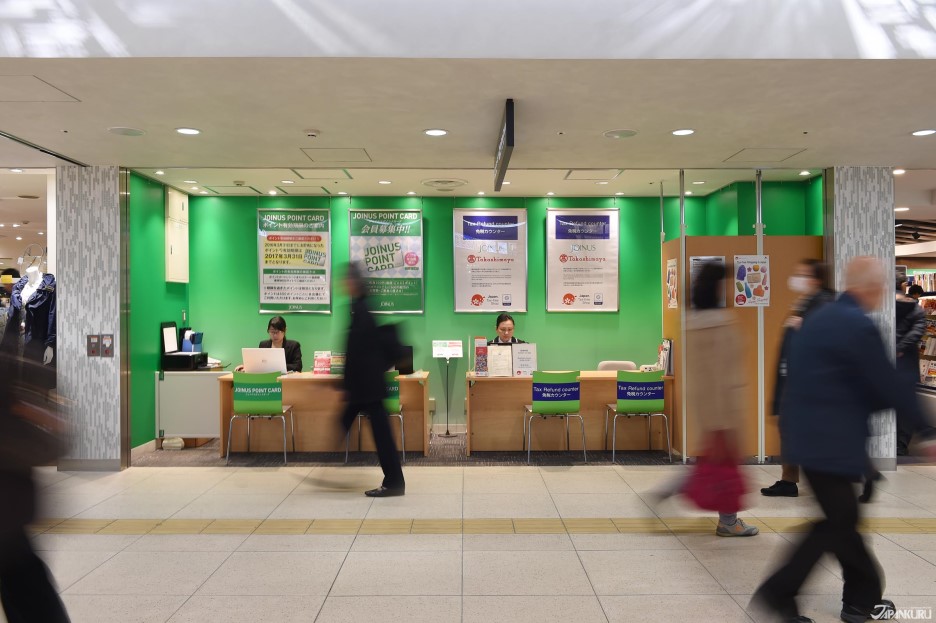 ① MUST-CHECK for foreign travelers B1F Tax Free Counter
JOINUS operates an integrated Tax Free Counter with a popular department store "Takashimaya."

※JOINUS Tax Free Counter
· Location: JOINUS B1 (10: 00 ~ 21: 00)
Takashimaya 1F (10:00 ~ 20:00)
※Notes
1. Tax-fee procedures are only possible on the day of purchase.
2. No return is allowed after procedure is done.
(excluding items purchased at Takashimaya)
3. Handling fee of 1.1% of the total item will be deducted.
4. Please expected time for completing the whole procedures.
5. You can also claim tax free at Yokohama Takashimaya Tax Free Counter.
② Stores to focus Store1 Yokohama- specialty shop "Handkerchief Gallery" @ B1
· Opening hours: 10: 00 ~ 21: 00

②Store2 Comics Heaven Japan large-scale bookstore Yurindo (有隣堂) @ B1
②Store3 Natural Cosmetic Specialty Store "LUSH" @ 1F
· Opening hours: 10: 00 ~ 21: 00
②Store4 Handmade Accessory Specialty Store "COTOMONO MARCHE" @ 1F
· Opening hours: 10: 00 ~ 21: 00
②Store5 Organic Life Specialty Store "Biople by Cosme Kitchen" @ 2F
· Opening hours: 10: 00 ~ 21: 00
②Store6 Ladies shoes Specialty Store  ORiental TRaffic @ 4F
· Opening hours: 10: 00 ~ 21: 00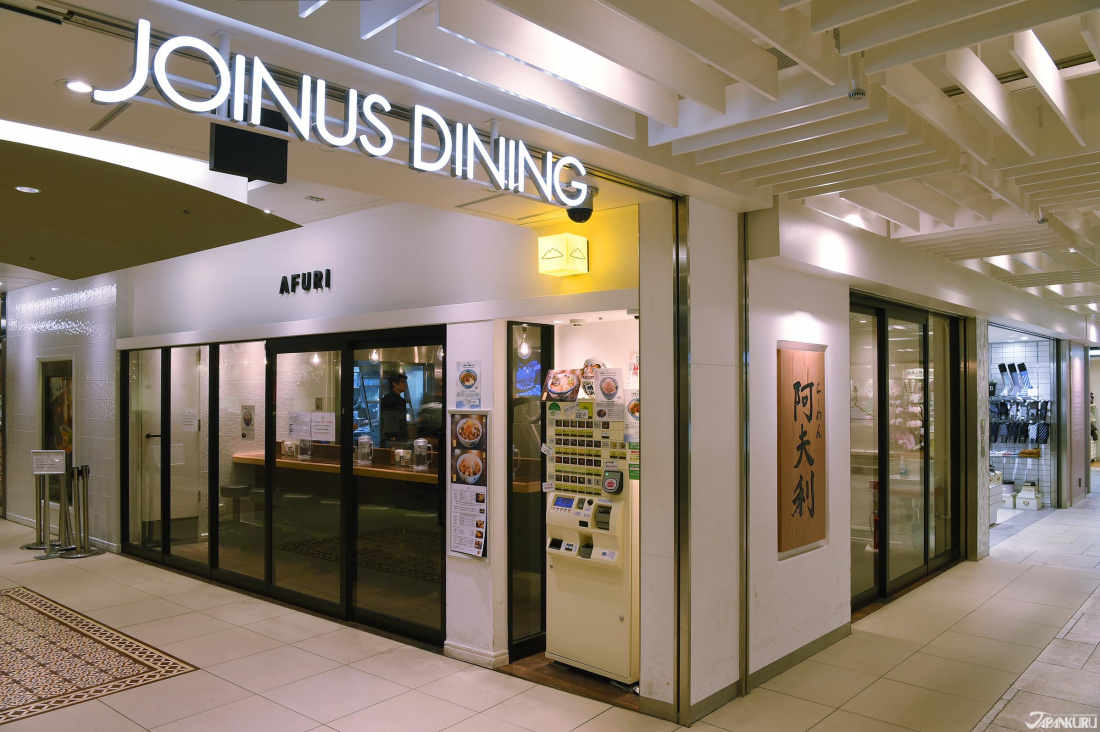 ③ JOINUS 40 restaurants & cafes! "JOINUS DINING"
"JOINUS DINING"
@ B2F JOINUS, West Exit of Yokohama Station
There are 40 restaurants and cafes.

Not only shopping but also restaurants and cafes can be found in JOINUS.
Japanese food, Western food, Chinese food and etc ...
a total of 40 gourmet shops and restaurants.

If you have troubles to find delicious restaurants in Yokohama,
come to JOINUS.
Convenient indeed,
plenty of genre will get you in trouble as well!
At this moment,
we have come to here!
"Japan Ramen Afuri" (あふり 阿夫利)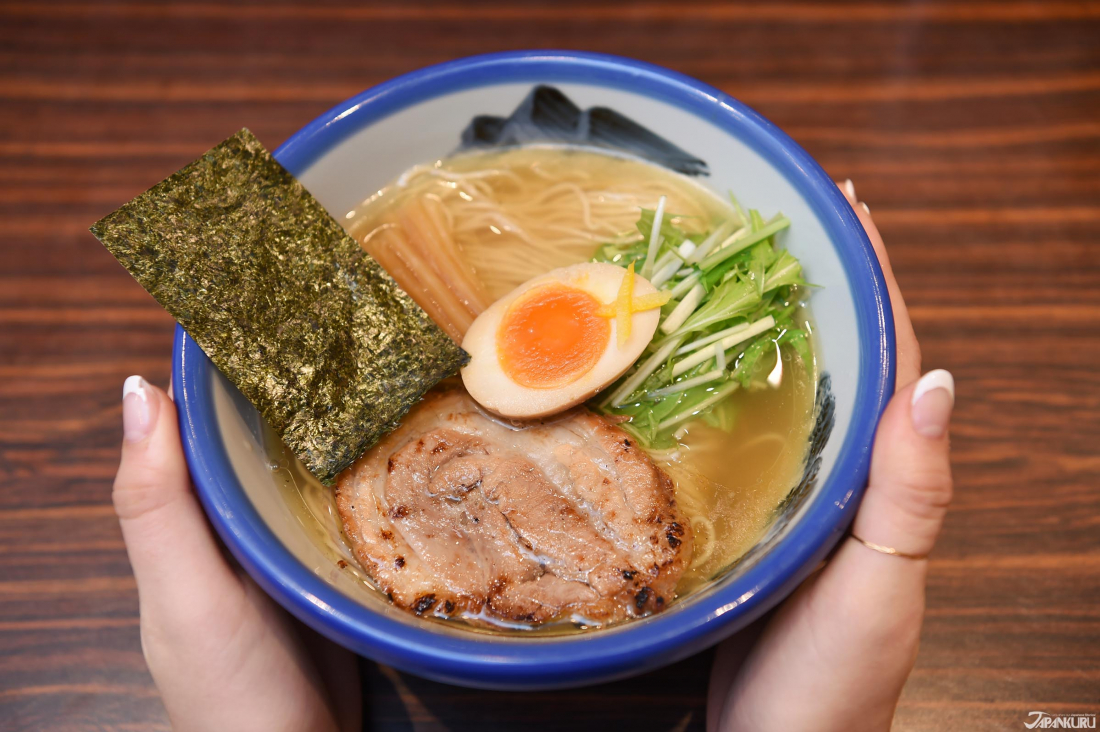 Japan Ramen Afuri (あふり 阿夫利)
Ramen soup is based of chicken, seafood, and seaweed
with fresh accent of yuzu .
That is the characteristic of this Japan Ramen Shop.

Water used for based soup is the natural water from Mt. Afurisan in Kanagawa.
Last but not least,
on the top is the meat roasted by charcoal!

Related Article