Tsunoshima Ohashi Bridge: The Most Beautiful Bridge in Japan
A bridge to put on your bucket list!
A Beautiful View in Rural Yamaguchi
Tsunoshima Ohashi Bridge (角島大橋) is a 1,780 meter (5,840 ft) bridge that connects Tsunoshima Island to mainland Shimonoseki, in Yamaguchi Prefecture. Just reading a description might make this bridge sound rather mundane, but the slender bridge running over beautiful white sand is such a beautiful sight that it was featured in a 2013 Japanese best-selling book called Places To Go Before You Die. If you're spending any time in Yamaguchi, you'll definitely want to take a look at this beautiful bridge.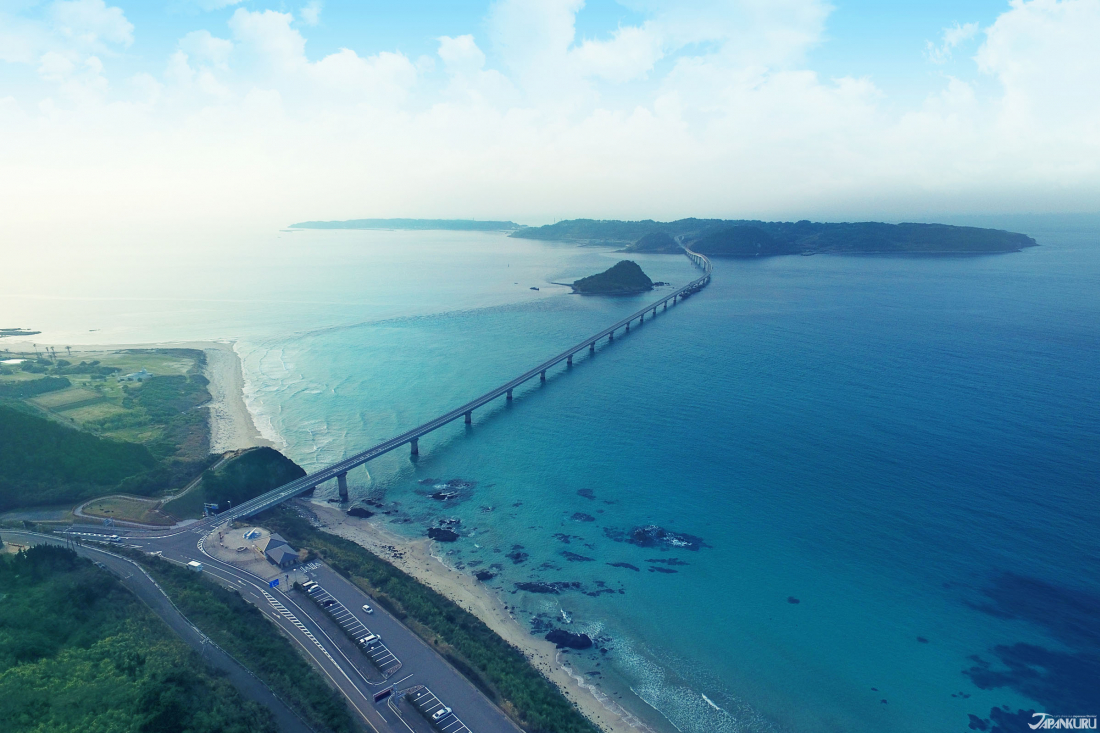 Japan's Most Beautiful Bridge
Aside from all the appreciation it has received thanks to being featured in a best-selling book, Tsunoshima Ohashi Bridge was also voted "Most Beautiful Bridge in Japan" on the popular travel site Trip Adviser. It's popular among locals and international travelers.


Unlike many parts of Japan, the beach under the bridge has bright white sand, giving the water a vibrant green-blue gleam.



Tsunoshima Ohashi Bridge (角島大橋)
Tsunoshima, Shimonoseki, Yamaguchi
So Beautiful It's All Over TV!
Japan loves to feature local sightseeing spots in its dramas, and the Tsunoshima Ohashi Bridge hasn't been left out! Keep an eye out for it the next time the characters in your favorite Japanese drama take a trip to Yamaguchi Prefecture.
If you decide you need to see the bridge in person, make sure you enjoy all the rest of what Yamaguchi has to offer, as well. Shimonoseki is famous for
puffer fish
, which is carefully prepared so that it's quite safe to eat. Plus,
Motonosumi Inari Shrine
, one of CNN's 31 Most Beautiful Places in Japan, is right nearby.
Rent a car
and drive right over!
⇩ Get a better view of the bridge in our video below! ⇩

Related Article