A JR EAST Train Trip to Tsubame-Sanjo ③: Nature in Niigata, Where Mountains Divide the Land and Sea
Join Japankuru on a trip to this lesser-known JR EAST shinkansen station, steps from Japan's ancient forests, majestic mountains, and gleaming blue seas. Find out more about the best local spots recommended by the JR EAST staff themselves!
Tsubame-Sanjo: Beautiful Nature Inspires Beautiful Craftsmanship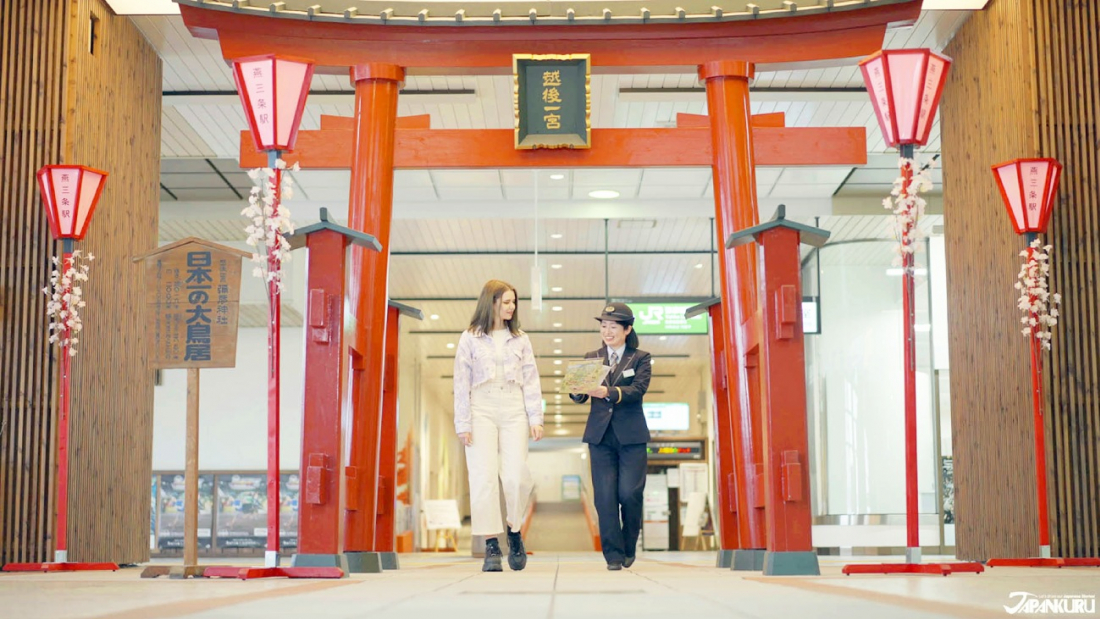 Ready to book a shinkansen ticket and get out of the big city? Niigata is an ideal place to see what the Japanese countryside is known for: picturesque mountains, fields of rice and buckwheat, elegant shrines with traditional architecture, plus glimpses of blue ocean waters. These days, travelers often get off at Niigata's Tsubamesanjō Station to see the area's
open factories
and
try making local handicrafts
, but all of that cultural tradition has evolved thanks to the area's natural abundance. The region is rich in material resources, and some inspiring views! Come with us to see a mountain that has spurred generations of creativity.
Getting to Tsubamesanjō Station
As a stop on the JR EAST Jōetsu Shinkansen (bullet train), access to Tsubamesanjō Station is extremely convenient for anyone starting in or around Tokyo! Tsubamesanjō Station is one of a dozen along the train line, which starts from Tokyo Station and stops at Ueno before heading into Niigata Prefecture, and finally arriving in the Tsubame-Sanjo area!
The trip is a little under two hours, which makes this an ideal destination for a weekend away, or a little excursion using a rail pass. The "
JR EAST PASS (Nagano, Niigata area)
" is especially convenient when heading to Tsubame-Sanjo: for 18,000 yen (tax included), the pass lets you ride all the JR EAST trains you want for five days, including shinkansen and limited express trains, and even some JR buses. From Tokyo to Tsubamesanjō Station, tickets with reserved seats normally cost a little under 19,000 yen round trip, but using the pass means you can freely travel all over Niigata and Nagano during your trip. You don't have to be a short-term traveler in Japan, either. Foreign residents can use the pass too!
JR East
"About JR EAST"
Official Website (en)
"Seat Reservation Service Online for Shinkansen and Limited Express Train in East Japan Region"
JR EAST Train Reservations (en)
Mount Yahiko: Tranquil Hikes and Beautiful Views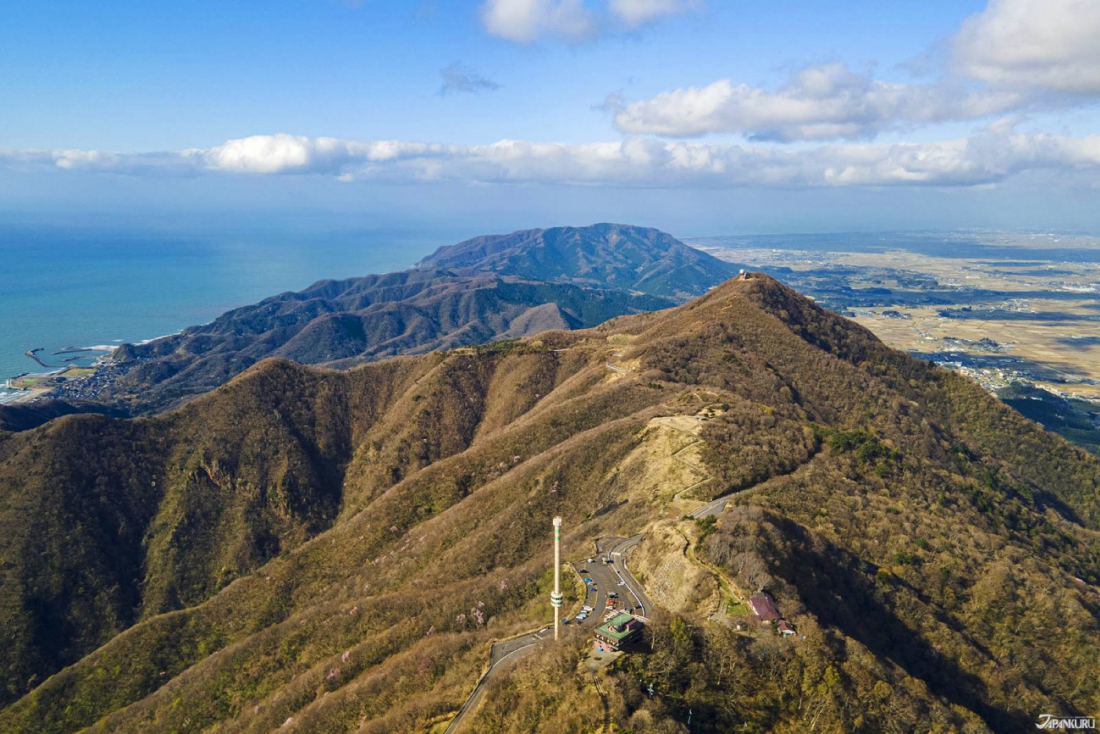 Mount Yahiko has long had connections to local spiritual beliefs, Japan's gods, and mythology. It's considered a sacred mountain (神体山), and legends tell of how the god Ame no Kagoyama no Mikoto arrived at Mount Yahiko in the distant past, and taught the locals how to live off the land and thrive. Remnants of this connection still remain, as seen in the imposing Yahiko Shrine established at the foot of the mountain, and even a small shrine at the peak, dedicated to the mountain itself. Many visitors these days also head to Mount Yahiko for the variety of hiking trails, and great views from the summit, which is the same height as
Tokyo Skytree
!
Enjoying Nature: Mount Yahiko Ropeway & Observation Deck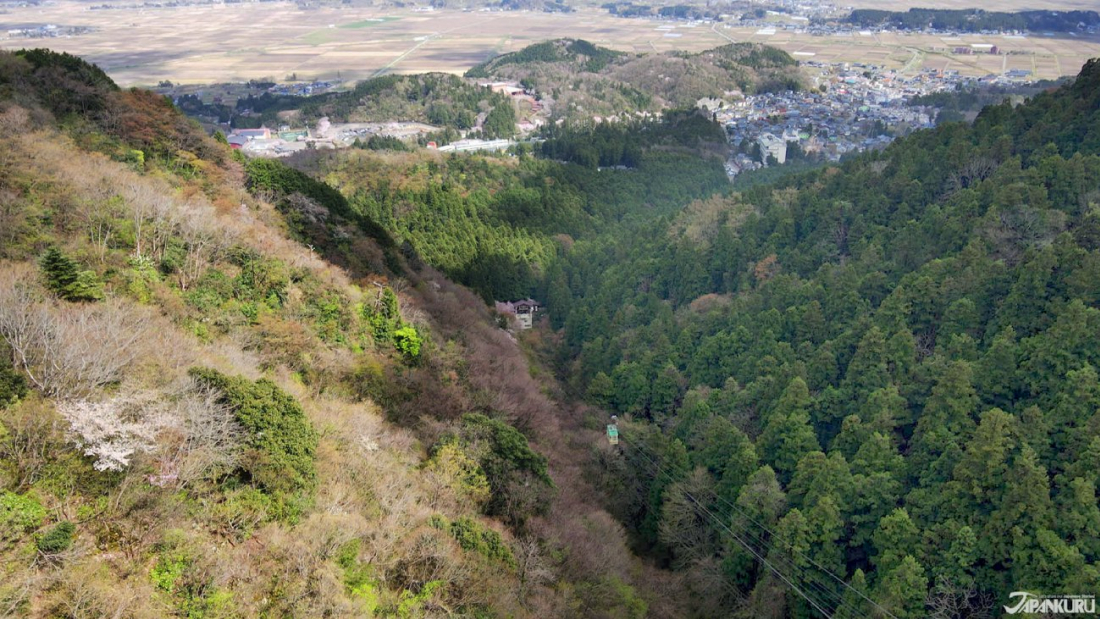 For the average sightseer, the best way to the top of Mount Yahiko is the ropeway. It departs from a small station at the foot of the mountain, which is a short hike (or even shorter free shuttle bus) from Yahiko Shrine, and the cars run all the way up to the mountain's observation area. Not only is the ropeway convenient, but it's a fun experience that offers a great view of the bucolic landscape surrounding Mount Yahiko!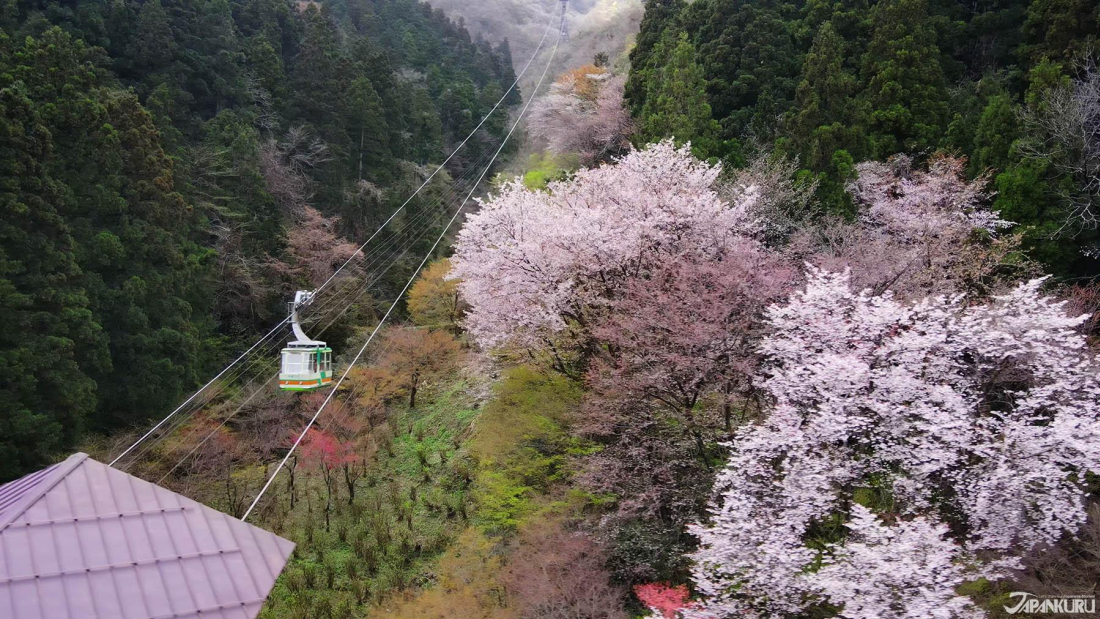 While gliding over the mountainside in a ropeway car, don't forget to look down! In spring, cherry blossom season brings extra color to the view below, as multiple varieties bloom in turn. "Mountain sakura" (山桜) start to flower in March, followed by fluffy multi-layered cherry blossoms (八重桜), and finally local Yahiko sakura (弥彦桜), which have six petals instead of five! The season finishes off with maples that turn deep shades of red in the midst of the spring weather, adding new pink hues.
Mount Yahiko Ropeway (弥彦山ロープウェイ)
Lower Station:
2898 Yahiko, Nishikambara District, Niigata
Roundtrip Tickets: Adults 1,500 yen / Children 750 yen
Official Website (jp)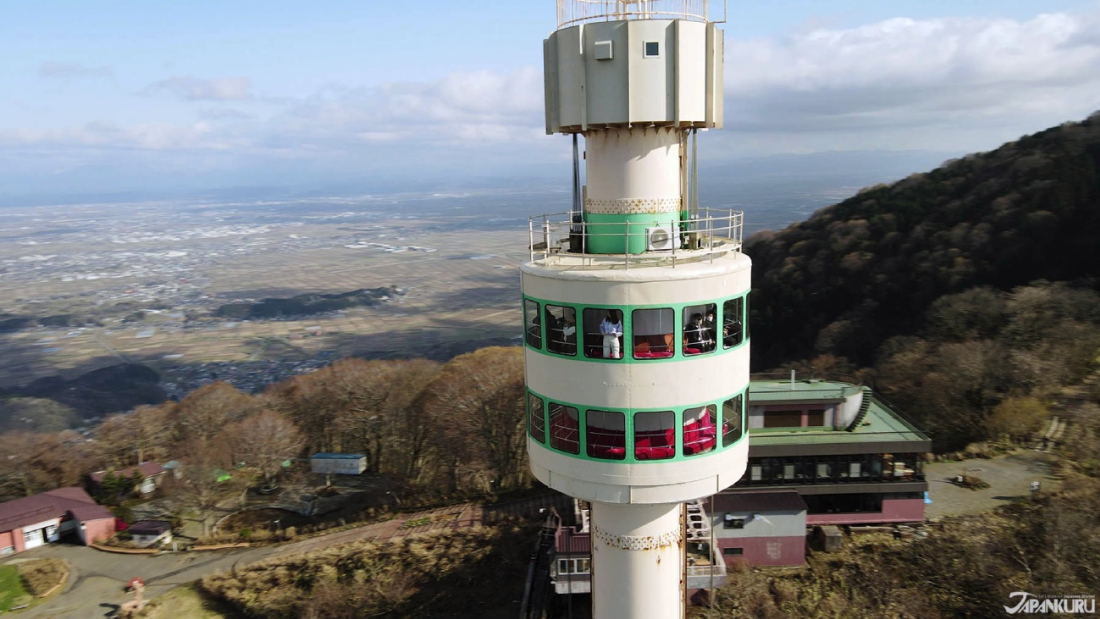 The ropeway is just the beginning, though! When you reach the top, you'll find an observation area where you can look out from the same height as Tokyo Skytree, taking in views of the sea of Japan on one side of Mount Yahiko, and the patchwork of fields and forest opposite. Hydrangeas brighten up the edge of the mountain every summer, and dogtooth violets bloom along the path from the ropeway to the little mountaintop shrine.
​If you're ready for a break, the gift shop sells both snacks and hot foods, like huge bowls of udon. We recommend the miso konyaku (味噌こんにゃく), a local specialty made with jelly-like konyaku and a special blend of miso pastes. And when you're ready to get moving, a "climbing car" will take you down a short, steep slope, so you can then rise high into the sky inside the rotating "panorama tower"! This cool tower lets you see 360° all the way around the mountain, while sitting in a comfy seat.
Panorama Tower
2898 Yahiko, Yahiko-mura, Nishikanbara-gun, Niigata
Tickets: Adults 650 yen / Children 350 yen
Official Website (jp)
Yahiko Shrine: Greeting the Shinto Gods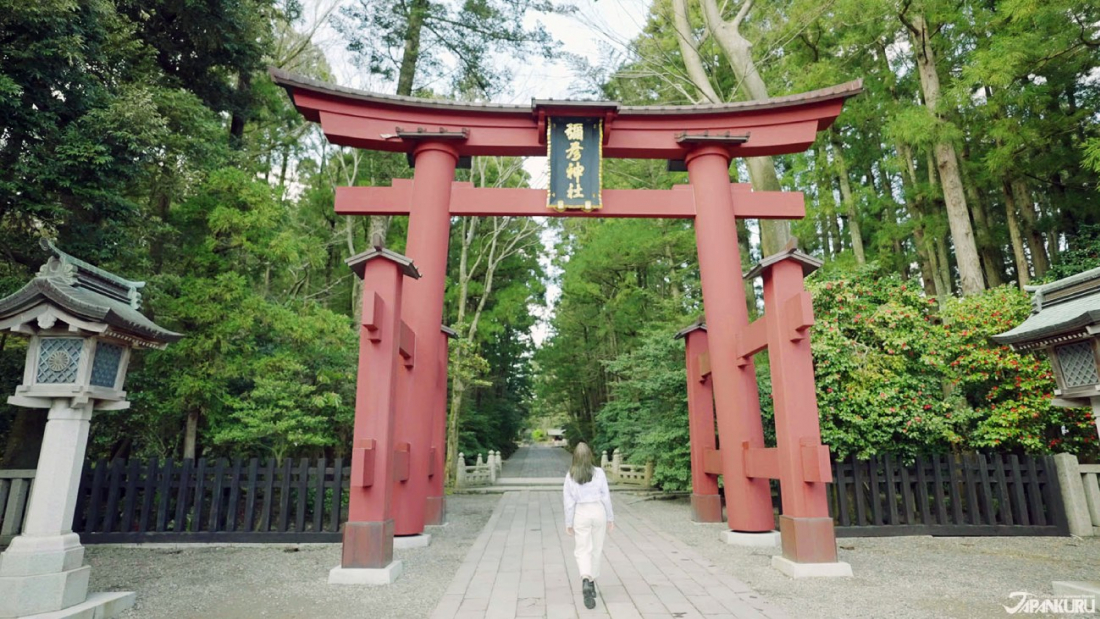 Back at the base of the mountain, enter the red shrine gate and walk down the stone-paved path to find Yahiko Shrine, a beautiful structure surrounded by tall forest trees. If you drive to Mount Yahiko, you might notice one of the things that makes the shrine famous while you're still on the road: a huge shrine gate towering over the cars below. At 30.16 meters (almost 100 ft), Yahiko Shrine's outer gate is said to be the biggest in Japan. Of course, visitors who come on foot can still enjoy the smaller gates closer to the shrine itself.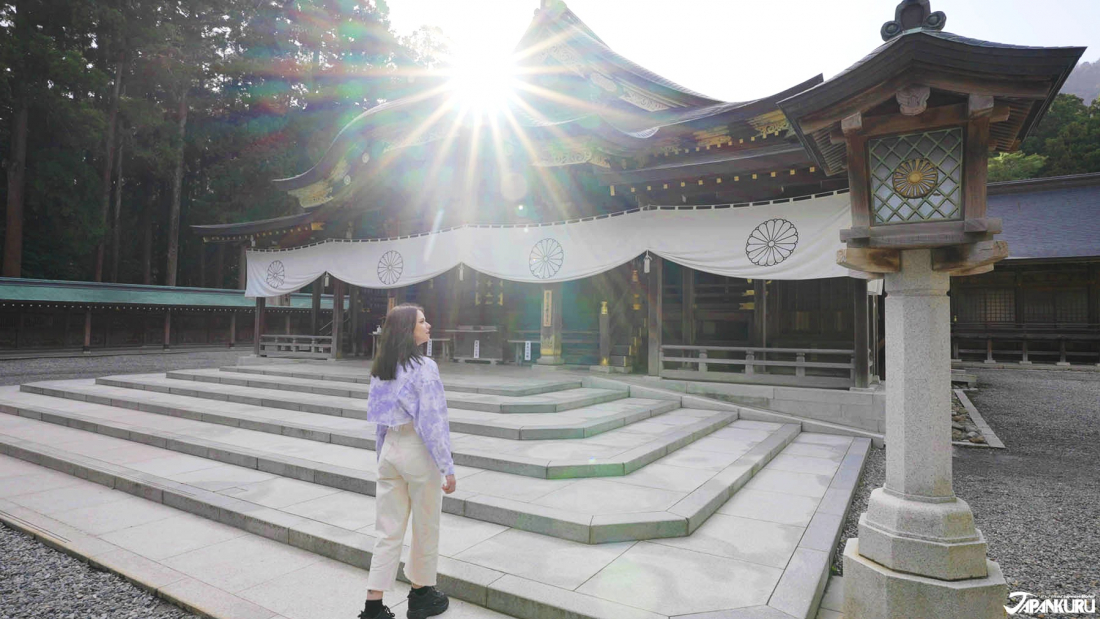 Yahiko Shrine was notable far before its enormous gate was built in 1982, though. According to legends passed down at the shrine, Ame no Kagoyama no Mikoto (the god who brought prosperity to Yahiko) was enshrined at Mount Yahiko in the first year of the era of Emperor Koan, the sixth legendary emperor of Japan. That means that Yahiko Shrine was ostensibly established in the year 392 BCE! And while the shrine's true origin story is buried in legend, there's also some verifiable evidence of its long history within the pages of the Man'yoshu, Japan's oldest collection of poetry, which dates back to the years between 600 and 759. That means the shrine is well over a thousand years old.
The current shrine buildings were rebuilt after a fire in the early 20th century, and the 100-year-old traditional architecture is still in beautiful shape. In fact, the structures are officially designated important tangible cultural properties. Don't miss a chance to look around, and feel the millennia of Japanese history soaked into the shrine and the surrounding forest.
Yahiko Shrine (彌彦神社)
2887-2 Yahiko, Nishikambara District, Niigata
Official Website (jp)
A Region of Beautiful Views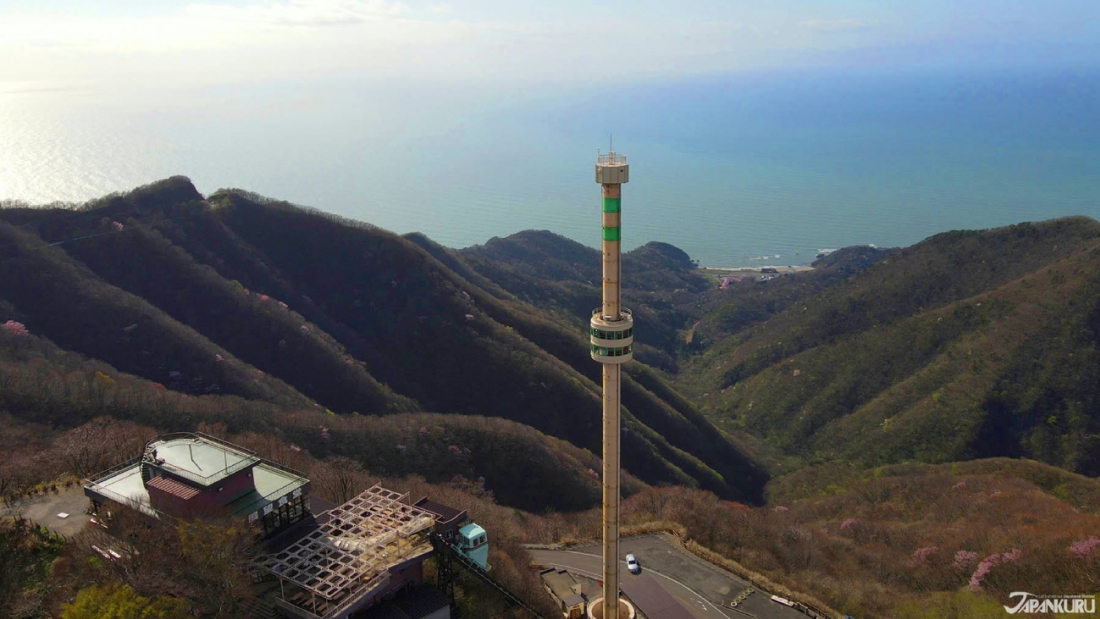 Thanks to the Sea of Japan, the volcanic peak of Mount Yahiko, the green fields, and the forests dotted with ancient shrines, Tsubame-Sanjo is a great region to enjoy the beauty of Japan's countryside, and see why so many travelers love to get a little off the beaten track in Japan. If you're looking for a gorgeous place to hike, a fun new way of seeing the view, or just a chance to check out Niigata Prefecture, it's time to get yourself a ticket to Tsubame-Sanjo.
▲ See the cities brought to life in our Tsubame-Sanjo video!
Tsubamesanjō Station Access
▶ JR EAST Jōetsu Shinkansen Line
・Under 2 hours from Tokyo to Tsubamesanjō Station.
▶
JR EAST Pass (Nagano, Niigata area)
Recommended!
・5 days of JR EAST trains, including shinkansen and limited express trains, plus some JR buses for 18,000 yen (tax included).
・Available to foreign travelers and foreign residents.
▶ "About JR EAST"
Official Website (en)
▶ "Seat Reservation Service Online for Shinkansen and Limited Express Train in East Japan Region"
JR EAST Train Reservations (en)
For more info and updates from Japan, check Japankuru for new articles, and don't forget to follow us on
twitter
,
instagram
, and
facebook
!
Basic Info

| | |
| --- | --- |
| Name | Tsubame-Sanjo Area |
| Station | Tsubamesanjō Station (燕三条駅) |
Related Article