Things to do in Tokyo! Rinka Kimono Rental Service
Beautiful and Excellent Quality of Kimono!
Unique Experience ~ Kimono Rental~
Whenever we have friends coming to Japan, most of them will post their picture on social media in Kimono. Like renting a Japanese Kimono/Yukata in Asakusa, walking on the street full of traditional Japanese atmosphere is probably a regular route of traveling Tokyo.

We also have been introducing some of these service in the past, this time, we would like to show another different style of service of Kimono rental.

This service is provided by a company called Rinka based in Tokyo.
Kimono Rental ~On call service~


Let's see the steps from making reservation to experience!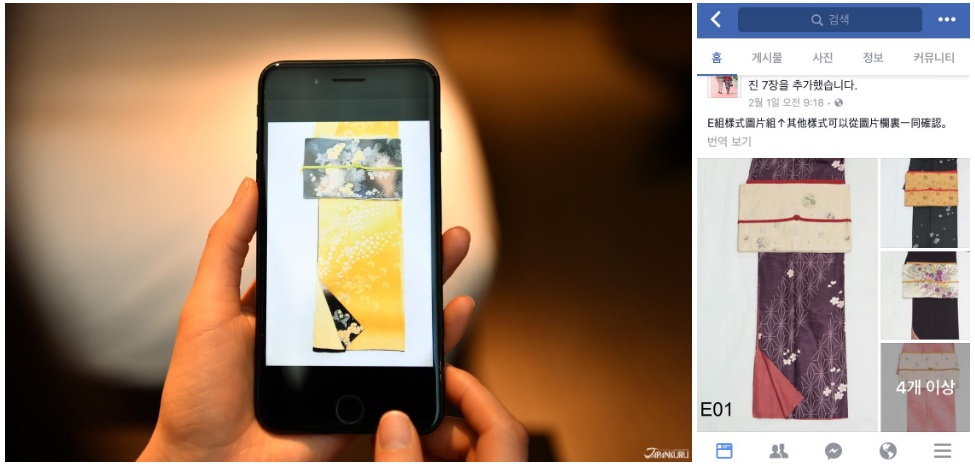 1. First, pick your favorite Kimono
2. Make reservation by e-mail
★Rinka Kimono Rental On Call Service(りん花)
※Only available for female

The full course is 15,000yen (including tax) + extra free gift of small pouch or handbag
※Please make an appointment 2 days in advance / Course not included hair set service
※Rinka Shop also has Kimono for sale as well as accessories

→ How to make reservation? (Only accept e-mail / English or Chinese): rinflower2016@gmail.com
→ What to write in the E-mail? (You can just copy the following text):
① Name, address, and room number of hotel you are staying (Hotels within Tokyo 23 wards)
② Date and time of rental (10: 00 ~ 15: 00)
③ Contact number (Hotel phone)
④ Your name
⑤ Number of people who rent Kimono
⑥ Information for each person:
(Information includes: 1. Nationality 2. Height 3. Weight 4. Shoes size 5. Kimono Number of the one you want to rent) ← Click here to see choice of Kimono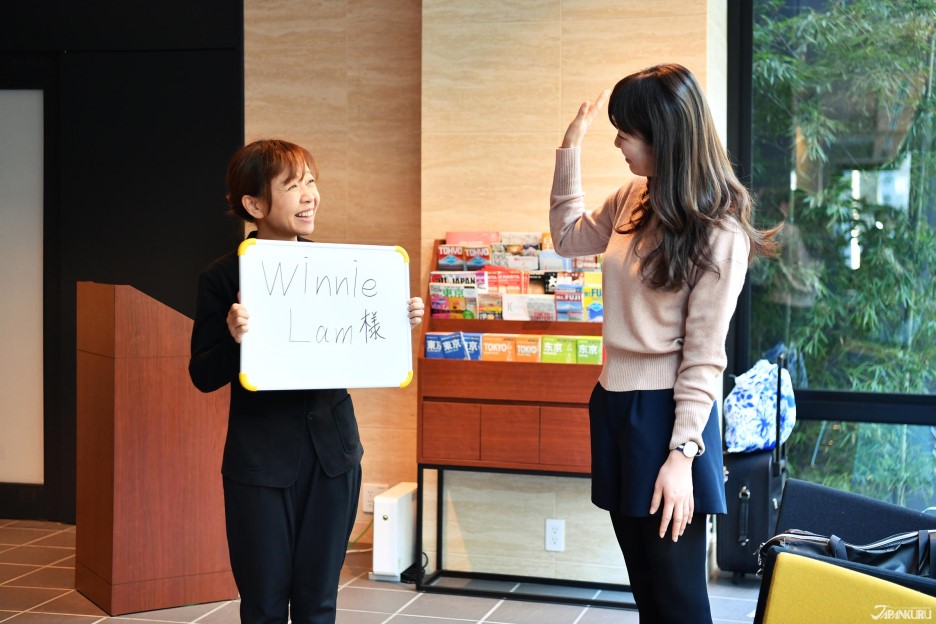 3. Meet at the lobby of the hotel at the appointed time
Basically, the kimono professional staff will wait for you at the lobby of the hotel.
What if you are staying at Airbnb,
she would go to your room directly.
This time we stayed at Mitsui Garden Hotel Kyobashi.
Go and check if you are interested
↓
HERE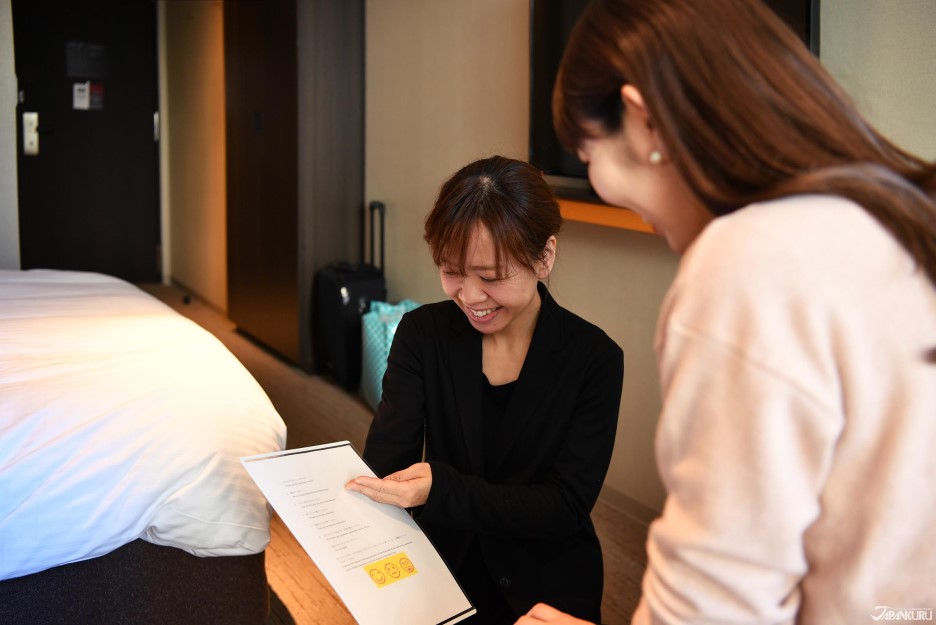 4. Move to the room and have a conversation about the procedure simply and do the payment

Do not you speak Japanese?
It does not matter.
The staff is well-prepared a simple manual with English and logo marks.
If you have questions,
you can just point to the manual to communicate.

After a simple explanation,
do the payment then.
Remember to have enough cash!
Only cash is accepted at this moment.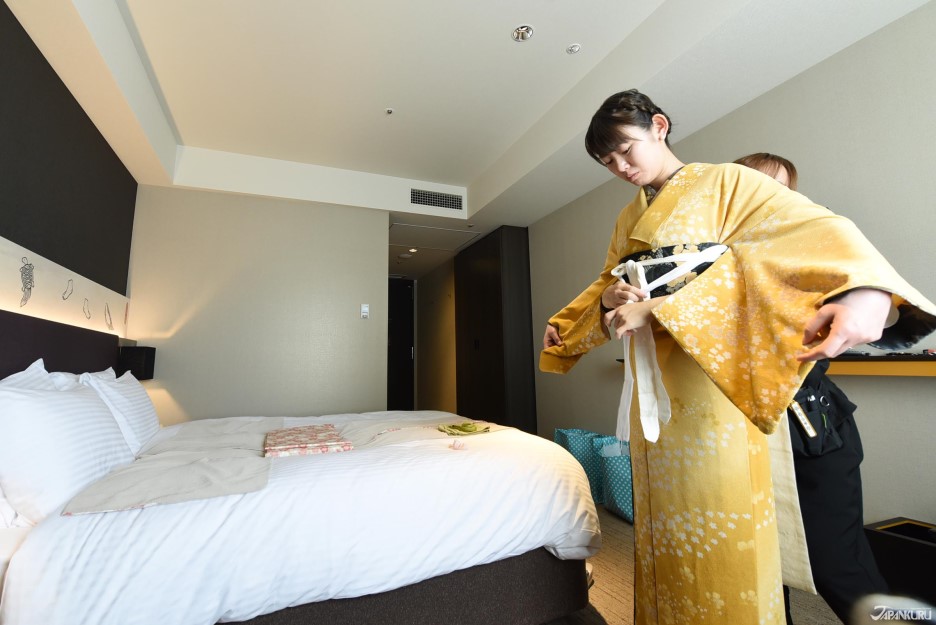 5. Put on the Kimono
The progress is about 15-20 minutes.

Please note that, Japan's winter is relatively cold.
If you wanna put layer under the kimono,
remember don't have the high collar ones.
Coz you know one of the points for kimono is
to show the naked neck!

In general,
it is said that it is better to take off the bar while wearing Kimono.
Coz Kimono is wearing pretty tight,
if you are afraid of pressure on your upper body,
you might think of taking off.
But it depends,
do the comfortable way yourselves.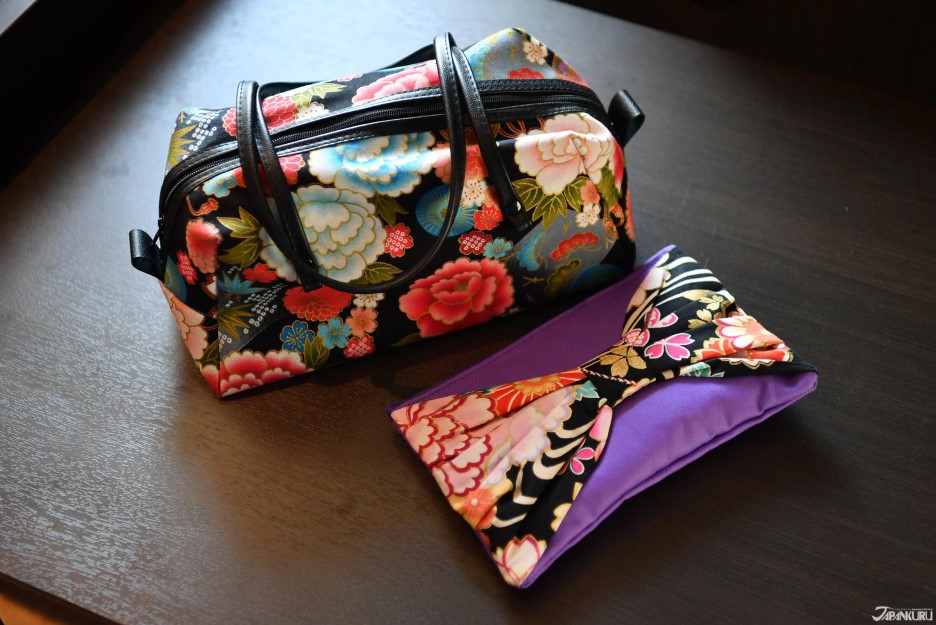 Surprising gift of the service!
After putting on kimono,
a gift is prepared for you!
In general,
other rental stores would only available for rental.
But Rinka,
they give out as a gift to all guests!

※Either Pouch or small handbag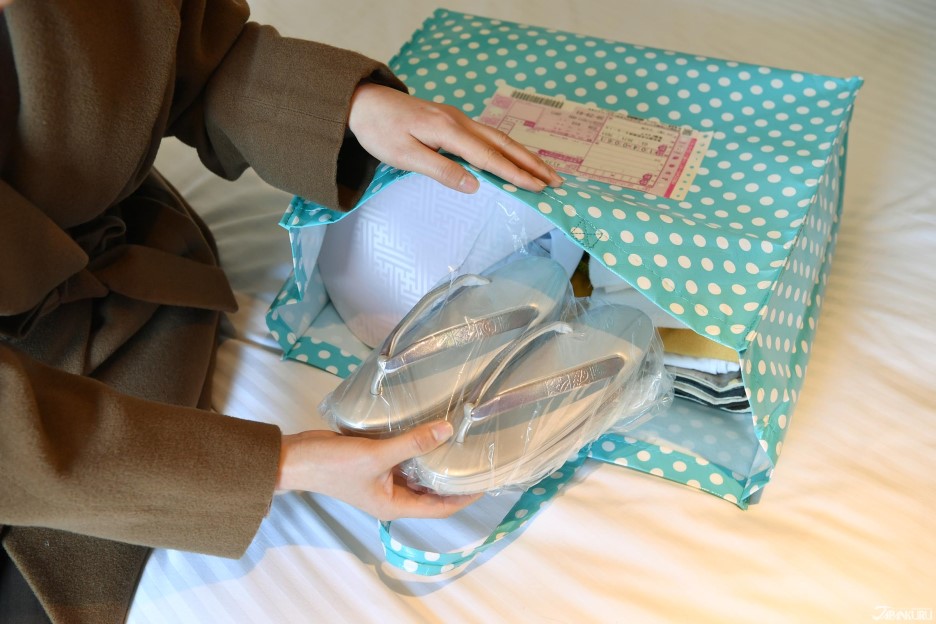 → How to return the Kimono?
Put the clogs into the plastic bags and together with the accessories,
put them all into the bags!


Simple way to return Kimono!
On that day, the staff has given as a big bag with a written address.
So the only thing to do is to put everything rented into the bag.
Noted that put the clogs into the plastic bag.
Seal it and then bring it to the front desk of the hotel
or convenient store for mailing.

※Return on the next day of rental.
※Rinka trusts all the customers while starting this unique service,
so please follow the rule and be a good traveler.

Related Article