Cheap and Fashionable Eyeglasses in Japan - JINS Shinsaibashi
JINS is an eyeglass shop that is built around the concept of wearing functional, stylish eyeglasses at a reasonable price.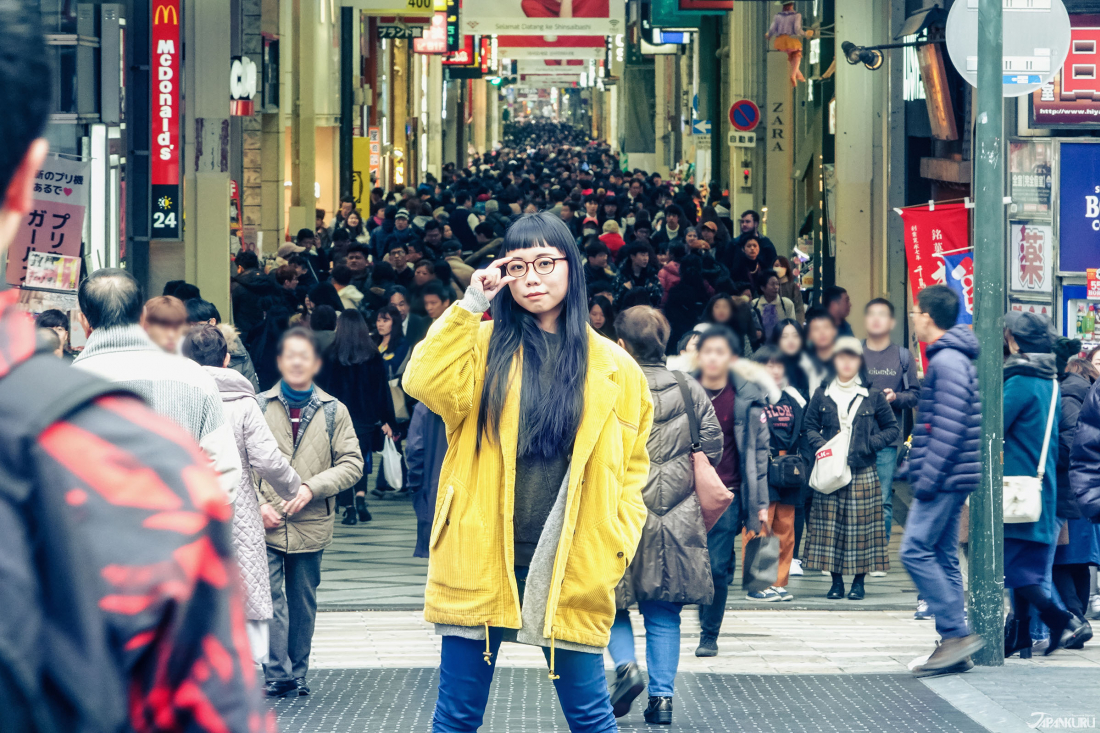 Shopping for Eyewear in Japan
In the long list of shopping in Japan, shopping for a pair of glasses may not have come across your mind, but it is actually a popular item due to Japan's famous technology and artisan spirit. Those that come looking for eyewear want that "MADE IN JAPAN" logo that is not only a sense of design but also about being functional and high quality.

Among the many Japanese eyewear brands, there is a famous brand that is even available in America, JINS. This time we went to JINS in Osaka's shopping street Shinsaibashi.
JINS Glasses, Osaka Shinsaibashi Store
For those who do not know, JINS is a famous eyewear store that's whole concept is selling functional and stylish glasses and a reasonable price. Functionality may be their main strong point in the sense that many of the glasses they sell are specifically made for a customer's needs. Which we will get into more detail below. This specific recommended JINS store in Shinsaibashi, Osaka, within the shopping arcade that is filled with stores like GU, Urban Research, Osaka's famous department store DAIMARU, and of course all the different types of food you could ask for. It is a popular place to do some window-shopping.
Popular Series
1. Verres Anti-Blue Light JINS SCREEN
JINS's anti-blue light glasses (JINS SCREEN) is primarily recommended for those who either wear contacts or don't wear glasses. Now with the increase of dependency on technology, we are subjected to blue light from all directions every day. The light with a wavelength of 380-495nm is the most energetic light in visible light and has a high penetration rate to the glasses. Long-term contact damages retinal cells and crystals, thereby increasing macular degeneration. For those who are on the computer a lot, or use other electronic devices for long periods of times these glasses are there to help protect your eyes.

JINS SCREEN glasses are divided into two types according to the barrier function of the lens:

1. 25% blue light cut: Natural color lens, can be worn regularly (children's glasses only available in blue light 25% cut)
2. 40% blue light cut: Yellow tinted lens, recommended for people who use mobile phones/computers for a long period of time
There are a lot of floating particles and pollution in the air, which often causes discomfort to one's eyes. Many may use eye drops or a solution to flush your eyes, but with hay fever gradually getting worse in Japan that sometimes just isn't enough for some. Which is why JINS's eyewear that offers physical protection is a popular item come spring. JINS's Block PM2.5 series offers a "shield" which effectively isolates 97.9% of suspended particles and provides the most direct protection for your eyes. This is something really special that we have never seen before in our countries.
The JINS Design Project is a collaborative project between JINS and world designers to provide more frame designs. The current hot-selling product is a frame designed by Italian architect Michele De Lucchi. It consists of four designs: Boston, Cat Eye, Round Frame, and Multi-corner, all very classic and almost old fashioned yet versatile.
JINS official introduction page
Glasses that are basically lighter than air and crazy flexible. Wearing glasses for a long time can sometimes be uncomfortable, so many take the frame's weight into consideration. Which is why they have a frame that is lighter than general frames on the market making it more comfortable to wear. Not only is it super light, but the amazing flexibility feature allows it to perfectly fit all types of face shapes to where it doesn't cause pressure and discomfort due to it being too tight.
If you find a frame you like and would like to add your prescription to the lens, you can get your eyesight checked free of charge. They have staff that can speak English, Chinese, and Japanese, so there is no reason to feel unsure about the test. Or if you already have prescription glasses on hand and would like to use the same prescription, just give those glasses to the clerk and they will measure it to put the same strength to your new glasses.

After the simple eyesight exam, you just wait for 30mins until your glasses are finished! There's no reason to wait around JINS for your glasses to be finished. The location of the store is really great, there is plenty to do around Shinsaibashi while you wait.
30 Minute Wait
What You Can Do While You Wait
Japan's First OmuriceRestaurant


Omurice is a beloved dish around Japan, but the restaurant to first come up with omurice is just 5mins away from JINS Shinsaibashi.

★Hokkyokusei (北極星)


G

o

o

g

l

e

Maps
⏰Weekdays 11:30am〜10pm, Weekends 11:00am〜10pm
**Last order is 30mins before close

Kyoto-Based Japanese Tea Store


If you aren't that hungry, there is a popular place that specializes in Japanese tea and eat matcha ice cream 2mins from JINS. With originating in Kyoto, they also sell other Japanese tea goods which are neat to check out.

★Ujikoen Osaka Shinsaibashi (宇治香園)


G

o

o

g

l

e

Maps
⏰11am~7:30pm, Cafe 12pm~6pm (Last order 5:30pm)
💻Official website
Recommended Places to Visit around Shinsaibashi
Namba Yasaka Shrine
The Namba Yasaka Shrine, which was designated as the first intangible folk culture in Osaka in 2001 being the home of Namba's guardian deity. Many people are surprised to hear that it is hidden shrine within the vicinity of Namba.

★Namba Yasaka Shrine (難波八坂神社)​


G

o

o

g

l

e

Maps
Closest station: Namba Station (なんば駅)
Kuromon Ichiba Market
Kuromon Ichiba Market is one of the main food markets in Osaka, Japan, right in the Namba area. What makes this area so popular among Japanese and foreigners alike is that it's a place that specializes in street food. You can find other things sold here, but the food (primarily seafood) is the main attraction here.

★Kuromon Ichiba Market (黒門市場)


G

o

o

g

l

e

Maps
Closest station: Nippombashi Station (日本橋駅)
Dotonbori Glico Sign
Dotonbori (道頓堀) is one of the most famous areas in Osaka where you can see many cool and creative billboards. The said symbol of the area, if not Osaka, is Glico's running man sign where you will without a doubt see people standing in front of it posing and taking pictures.

★Dotonbori Glico Sign


G

o

o

g

l

e

Maps
Closest station: Namba Station (なんば駅)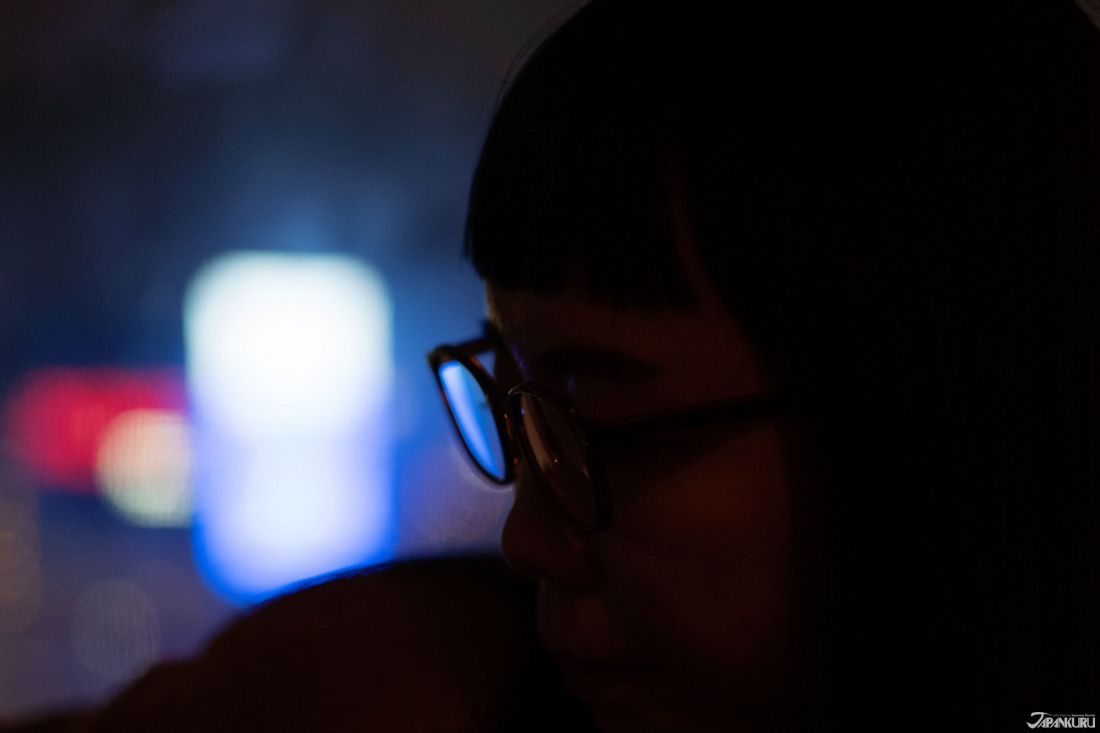 There are plenty of different things to shop for while in Japan, and if you're in Shinsaibashi the options are limitless. Eyewear may not be the first thing you think of buying, everyone needs it in some way or another. When you have such limited time during your travels you may also think that getting specially made glasses is impossible, but all it takes is 30 minutes to be made and you can bring your own prescription from home at no extra cost. Not many places offer that which is why JINS is such a popular store to go to when looking for eyewear in Japan.
★
JINS Shinsaibashi Store
G

o

o

g

l

e

Maps
⏰11am~9pm
Duty-free service: tax-free purchase after spending 5,000 yen
Related Article