This Soothing Cat Temple Is a Hidden Treasure in Central Japan: Gotanjoji Temple
From Taiwanese author Juntang Wang, a trip to a must-see attraction for cat lovers in Japan!
After
visiting Akita to pet the fluffy Akita-inu
last time, my next destination was supposed to be the Fukui Prefectural Dinosaur Museum, one of the best dinosaur fossil
museums
in the world. After traveling all the way to
Fukui Prefecture
, however, I was disappointed to find that the museum was closed that day! Fortunately, I found a great back-up plan for any cat fans in Fukui―an off-the-beaten-path temple that immediately put me at ease: Gotanjoji Temple.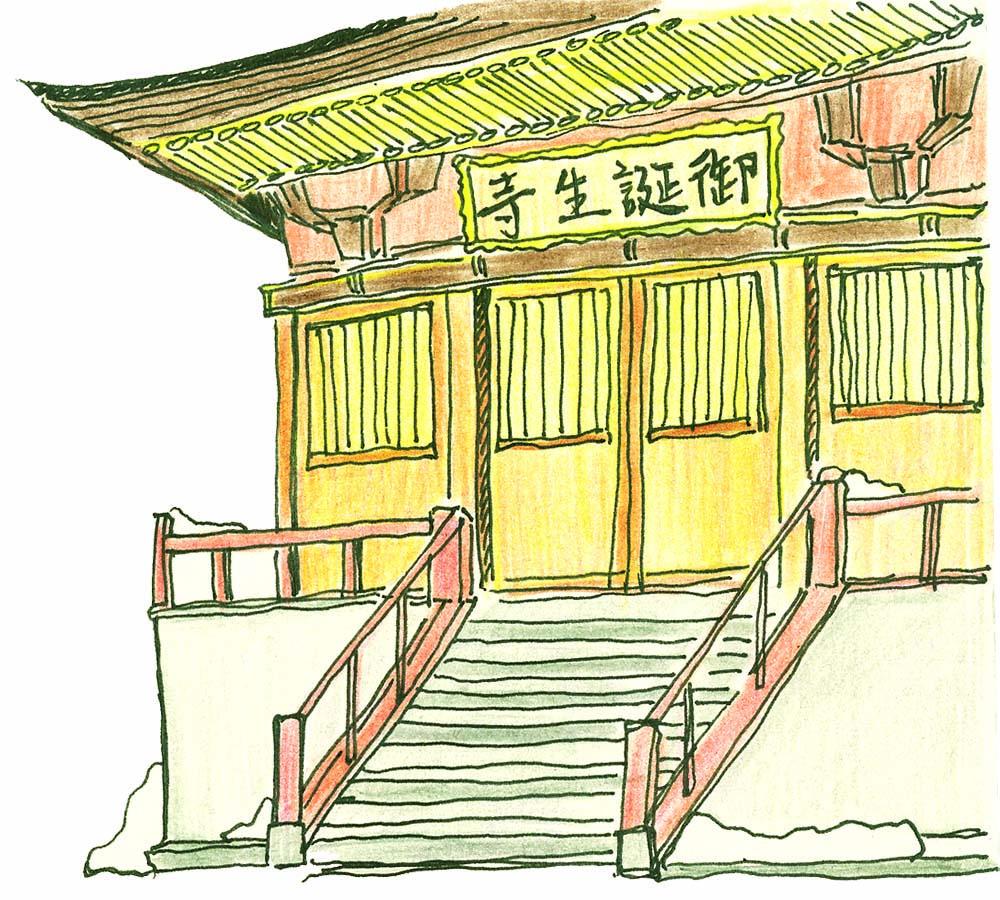 A Temple for the Cats
This Soto Zen Buddhist temple is a little different from many of the temples travelers flock to around Japan. For one, it's mainly a monastery, where monks train and study to earn qualifications and become abbots. But while Gotanjoji Temple does receive about 30,000 visitors a year, the reason isn't to study with the monks or practice meditation: most visitors come to Gotanjoji Temple for the
cats
!
Japan loves cats, and there is more than one temple around the country that might earn the title of "Cat Temple" (
there's even a cat island!
), but I think this one is the most warm and soothing to the soul.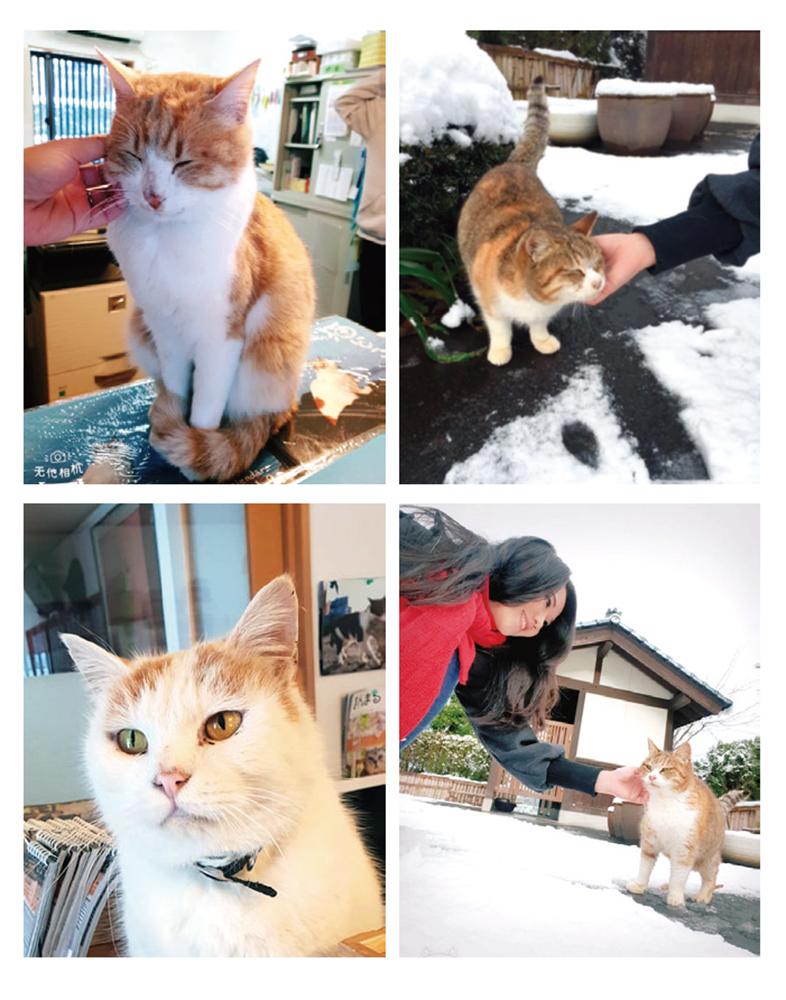 Why is Gotanjoji Temple the way it is today? It started not long after the temple was built, fairly recently in 2002. Four abandoned kittens were found on the temple grounds, and while the abbot was hesitant to take them in, some of the students training there began to take care of them, in line with the Buddhist philosophy they were studying. But the cats began to multiply, with neighborhood strays joining the pack and cats wandering in and out of the temple area. In the past there have been as many as 80 cats at Gotanji Temple at once!

With a whole herd of cats roaming the temple grounds, the monks took on the responsibility of caring for them, even adding "cat care" to their daily chore schedules. But they've gone farther than that, too!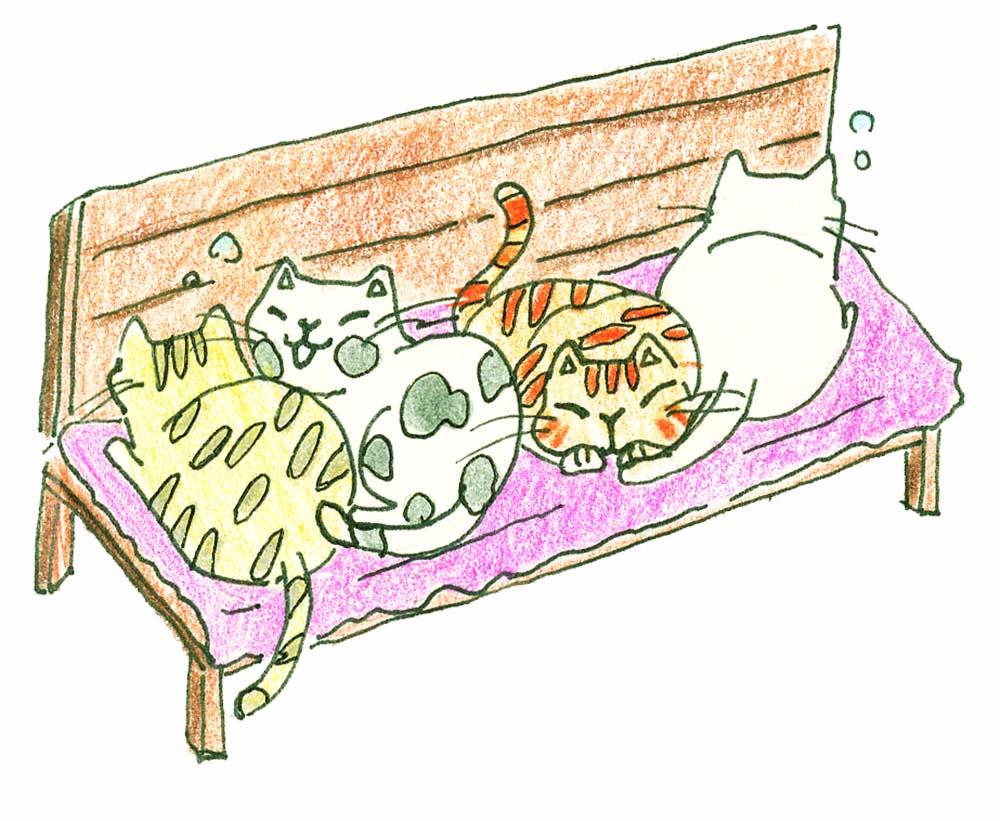 The Cats of Gotanjoji Say Adopt Don't Shop!
I lucked out when I visited, and there were very few other visitors at the temple, so staff gave me some cat treats and let me hand them out to all the cats in every direction. All of the cats looked fat, happy, and oh-so-content lounging around the premises.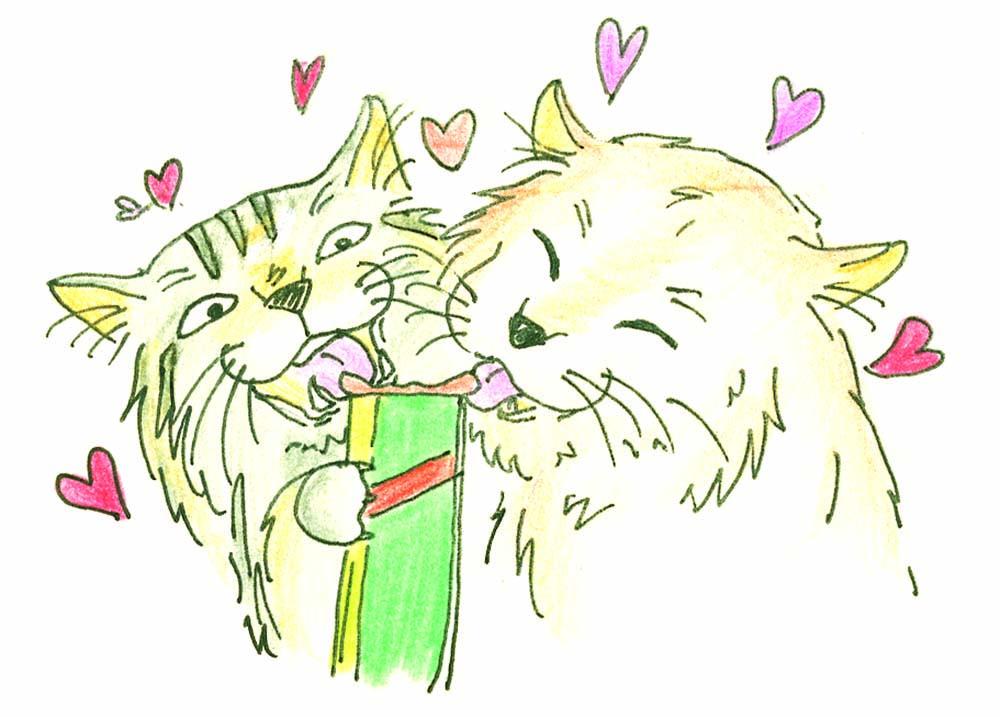 The cats themselves are spoiled, but they're also clearly capable and self-reliant. In one sense, they pay their own way! Because the temple sells a wide variety of cat-themed goods, like cat charms, cat calendars, cat-themed fortunes, even
goshuin stamps
with cats! You better believe I'm willing to pay for all that cute cat merchandise! (I'll take one of each!)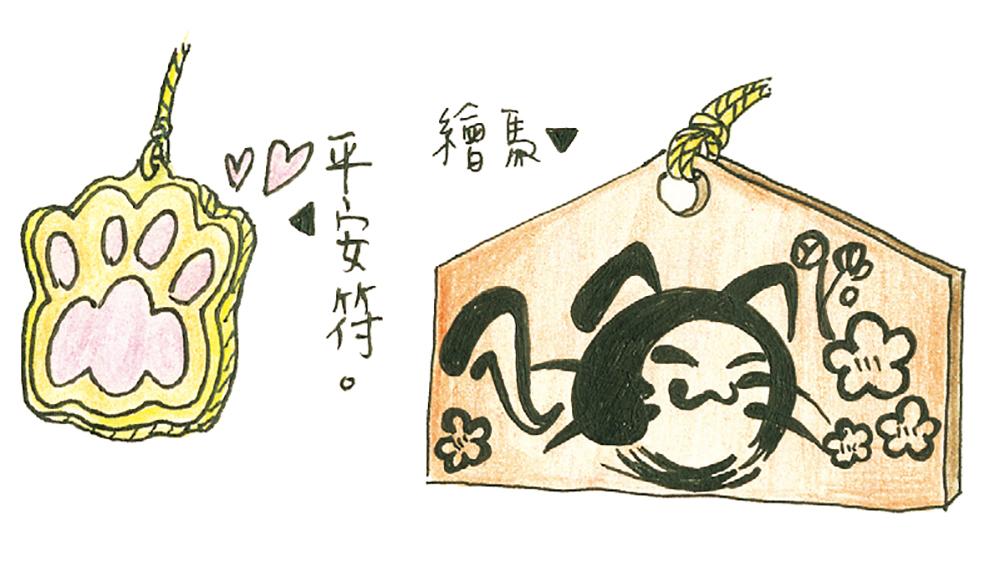 But the profits from all the cat goods are actually more than what's needed for the cats' food and medical expenses, so the temple uses any excess to advocate on behalf of the cats when necessary, hold regular pet adoption gatherings, and generally promote the philosophy of "Adopt Don't Shop" (which seems to line up nicely with Buddhist teachings)! Of course I couldn't just adopt a Japanese stray while traveling through the country, but I definitely did my best to contribute by buying tons of cute things! (The cat merchandise makes good keepsakes, but I also recommend it all as souvenirs for friends!)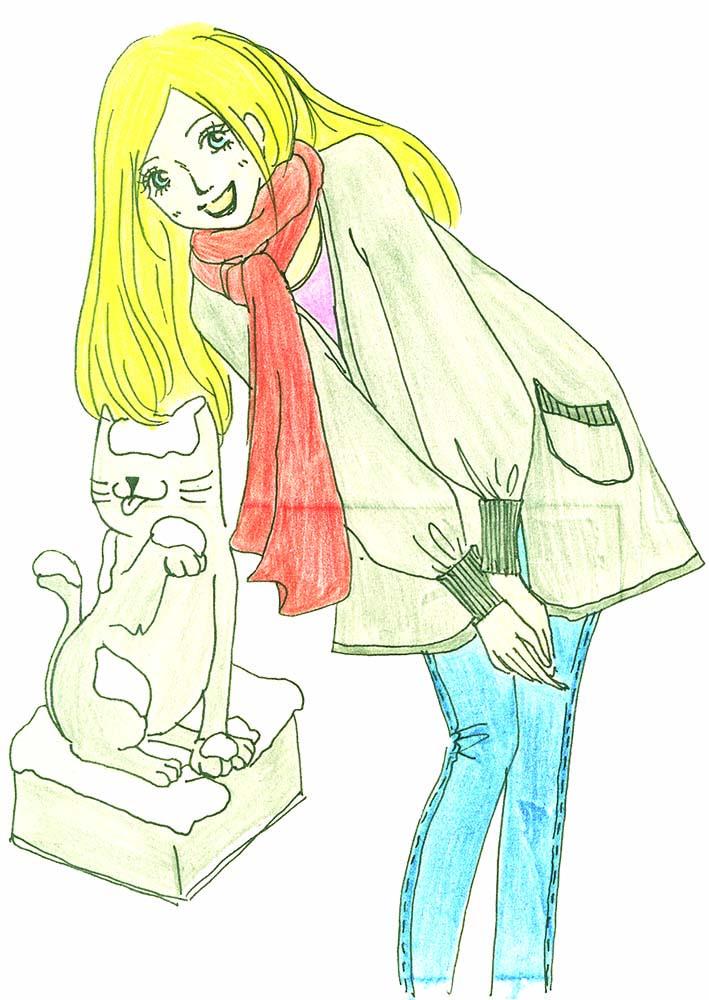 There are 600 buddhist statues (called jizo, 地蔵) lined up at the temple, but there's one more statue not quite like the others... a cat!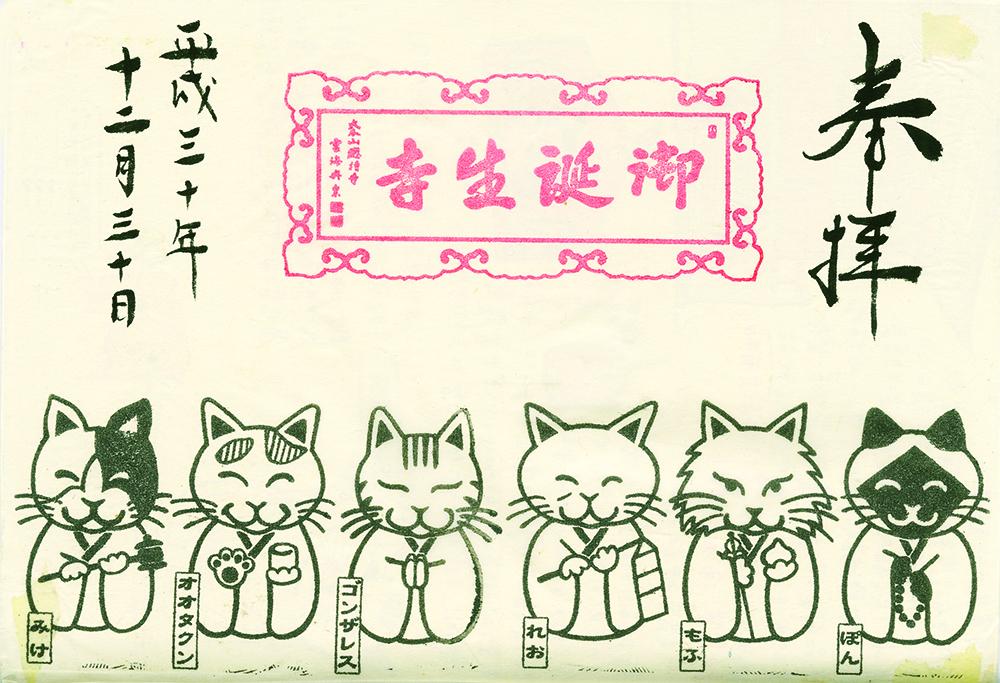 One Dog Surrounded by Cats
While the temple no longer has 80 cats, these days there are around 30 living there at any time (it's also a popular place to, unfortunately, drop off unwanted pets). Clearly 30 is still quite a few cats, and I was surrounded on all sides by the adorable felines. I had to be careful not to just melt into a warm, fuzzy pile of happiness! ❤

Andy, the golden retriever, is the sole dog on the property! But he seems happy with his cat family―he's turning three this year.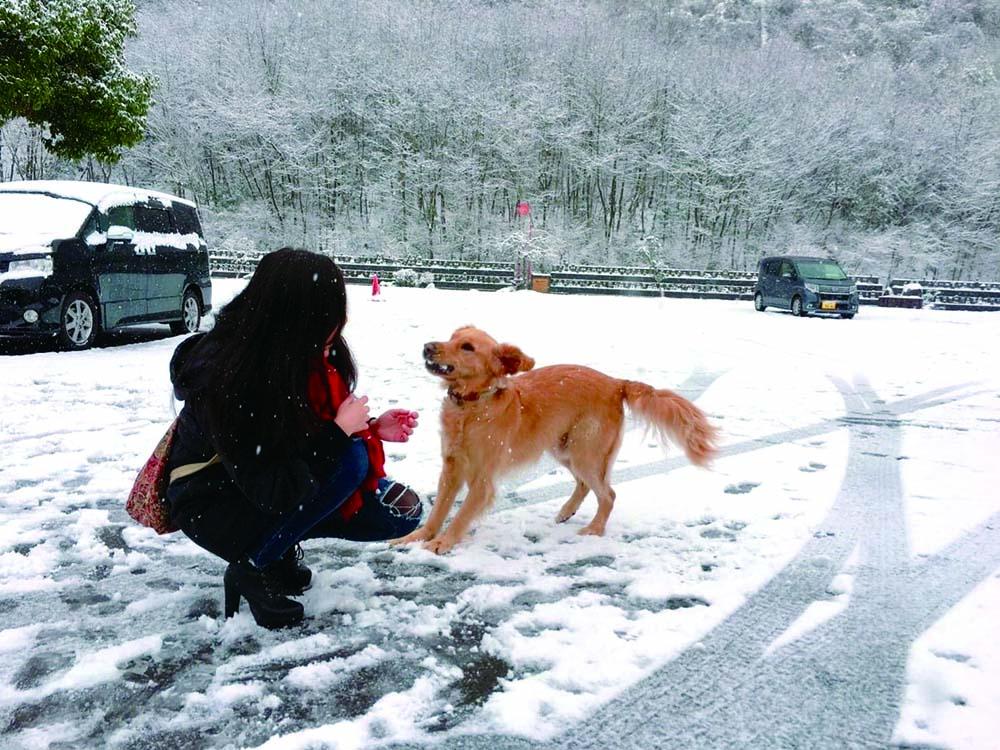 When we visited, Andy ran out into the snow as soon as he saw that it had begun to pile up on the ground, and we all had an enthusiastic romp in the cold! I can't make any promises regarding the state of your wallet after a visit to Gotanjoji Temple (you might go a little crazy like me!), but I feel pretty confident you'll leave the temple with a heart warmed by memories of happy, cozy cats~!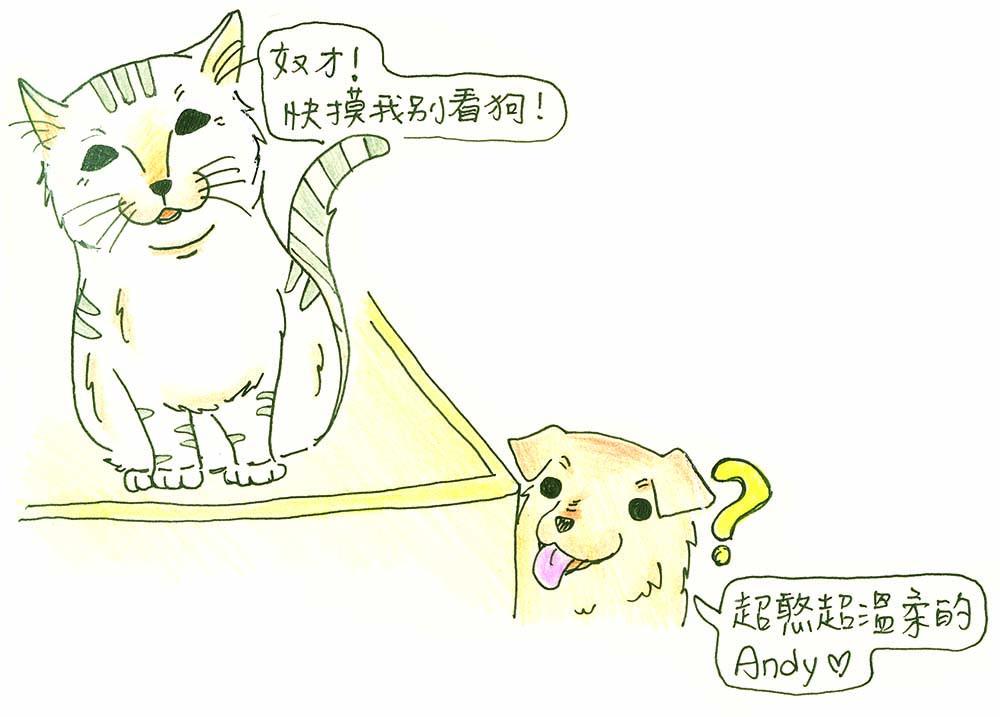 Why Do So Few People Make it to Gotanjoji Temple?
Well, the truth is that "off-the-beaten-path" is no lie! To get to this out of the way destination, you first have to head to Fukui in northwest Japan, then specifically make your way to the remote Echizen-Takefu Station, before riding a Fukui public bus and then walking another 500m (or taking a 15-minute taxi instead)! It's not impossible to find, but the happiness of entering into a world of dozens of happy kitties... comes at a price.
Gotanjoji Temple (御誕生時)
32-1-1 Shodencho, Echizen, Fukui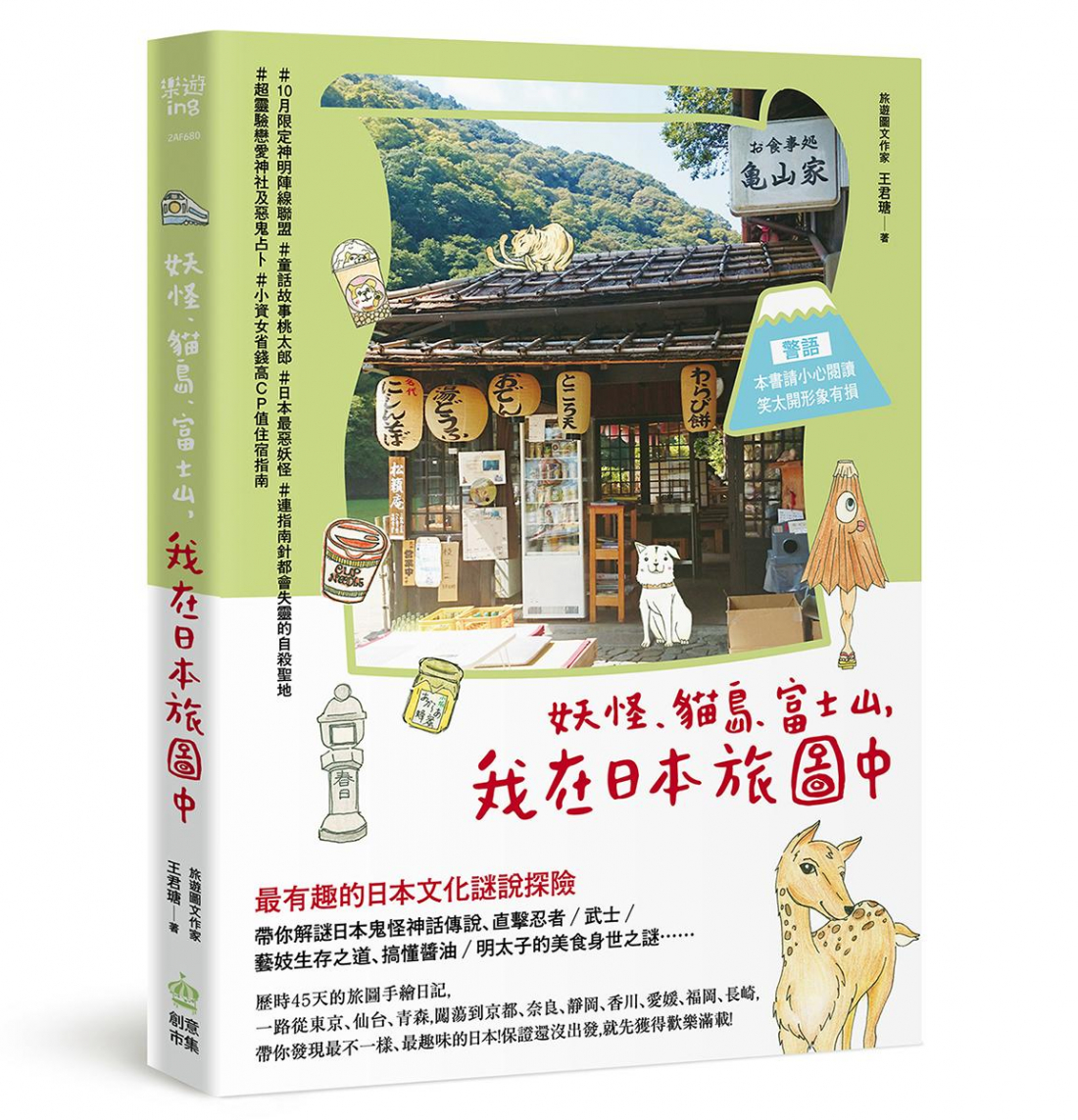 The contents of this article are from the book "Yokai, Cat Island, Mount Fuji, A Map of My Travels in Japan" (妖怪、貓島、富士山,我在日本旅圖中) by Juntang Wang, originally published in Chinese by Inno-Fair. The book isn't available in English, but if you enjoyed the illustrations, you'll find purchase links below. All of the details described above are from the author's travels in 2018, and may not be entirely up-to-date. Please check for the latest official information before making any plans!
Buy the book ▶
Books.com.tw
|
Eslite
|
Cite
|
Kingstone
Follow the author ▶
Travel B Class
Basic Info
Columnist

Japankuru Book Club

All about the books we love, here at Japankuru!

SHOW COLUMN
Related Article