Exploring the Peach Blossom Orchards of Ibaraki's Koga Kubo Park
Traveling to Japan in March? Too early for cherry blossoms? Then try peach blossom viewing in Ibaraki, instead!
Enjoy the Flowers Floating in the Spring Breeze
For travelers in Japan, and anime fans especially, the pink explosion of springtime cherry blossoms in full bloom is an iconic view of Japan. A grove of peach blossoms, on the other hand, might more readily call to mind scenes from a Chinese martial arts movie or historical drama. But really, peach blossoms are a beautiful sight to be seen early each spring in Japan, as well! A little like the major plum blossom festival found in
Kairakuen Garden
(on the eastern side of Ibaraki Prefecture) each February, Koga Kubo Park (on the west) plays host to a peach blossom festival each March, in the midst of the park's gardens scattered with evenly spaced peach trees. Each spring, before the cherry blossoms begin to show their colors, the peach blossoms are already on the scene, painting the park a different shade of pink!
This Edo Era Destination Is Back Again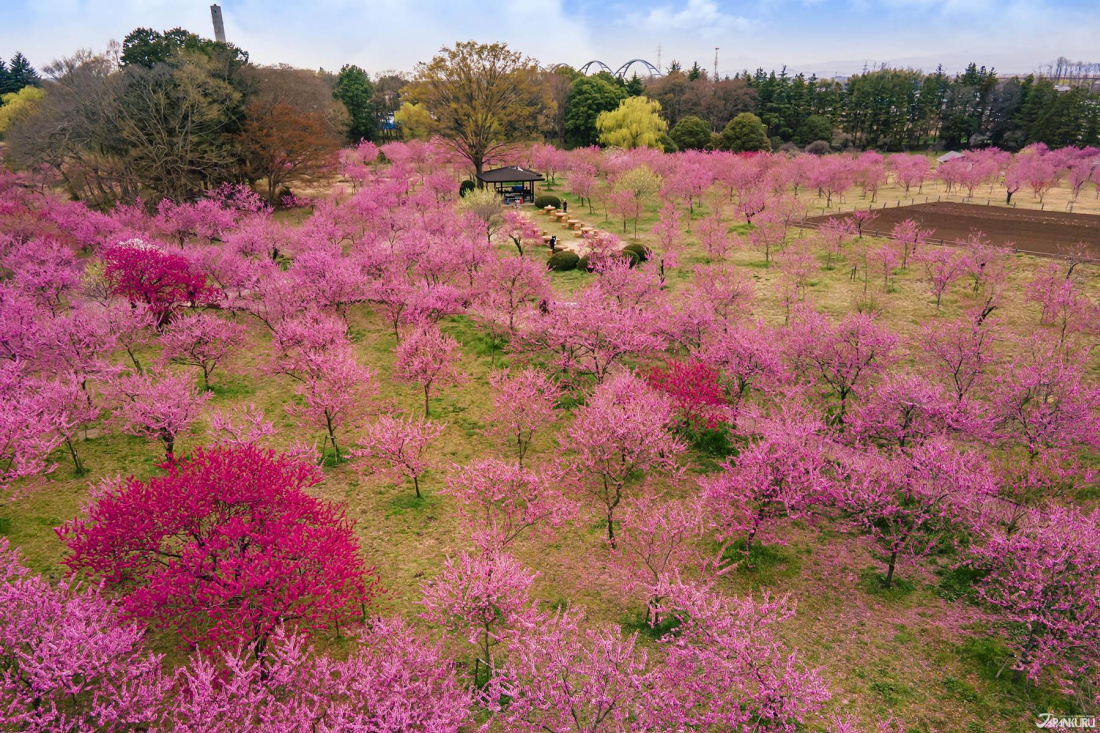 Koga Kubo Park was originally established by the Ashikaga Shigeuji in 1455, when he moved to the city of Koga and built a residence and garden. In Japanese, Ashikaga Shigeuji's title was "kubo" (公方), a word for shogun, and so his new constructions became the Koga Kubo Residence. The park's Goshonuma pond and terraced parklands surrounded by water still remain from that time, and to this day the park is a summertime escape from the heat, with red maples each autumn, and white snow in the winter.

Koga Kubo Park's famous peach trees were an early Edo-era (early 17th century) addition from Koga's ruler at the time, Doi Toshikatsu, who introduced them when the region was suffering from a lack of firewood. Doi Toshikatsu ordered the area's children to collect peach pits, and then had the whole community come to plant peach trees. Not only did the trees grow fast, providing the area with the wood they needed to fuel their fires, but the trees also bore fruit that fed the locals. By the Meiji period (1868-1912), however, it had mostly turned into a flower viewing destination for locals and travelers alike, and there was even a "peach blossom train" that departed from Tokyo.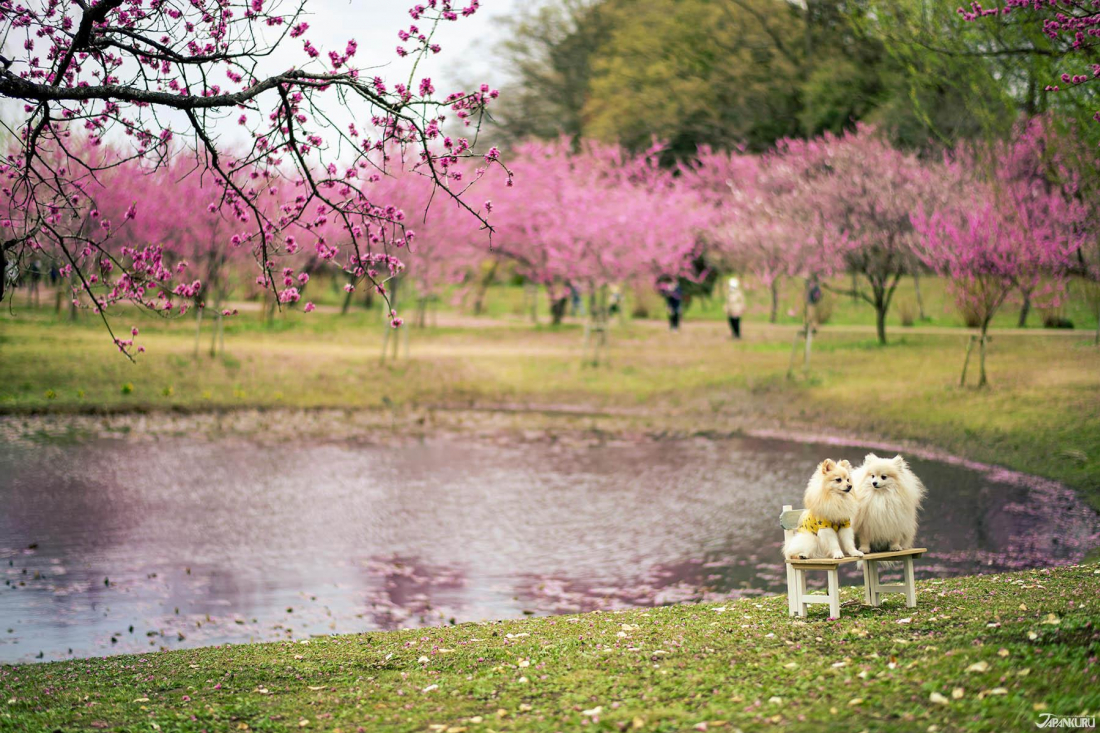 As times changed and wars were fought, the beautiful peach groves of Koga fell into disrepair and lost their color, until the 1970s when the local government finally proposed a plan to restore the region's parks, palaces, and flower gardens between 1974 and 1975. This initiative finally restored the historic peach blossom destination to its former glory. The first Koga Peach Blossom Festival took place in 1977, and 2021 should have been the festival's 45th year, if it weren't for the disruptive force of COVID-19.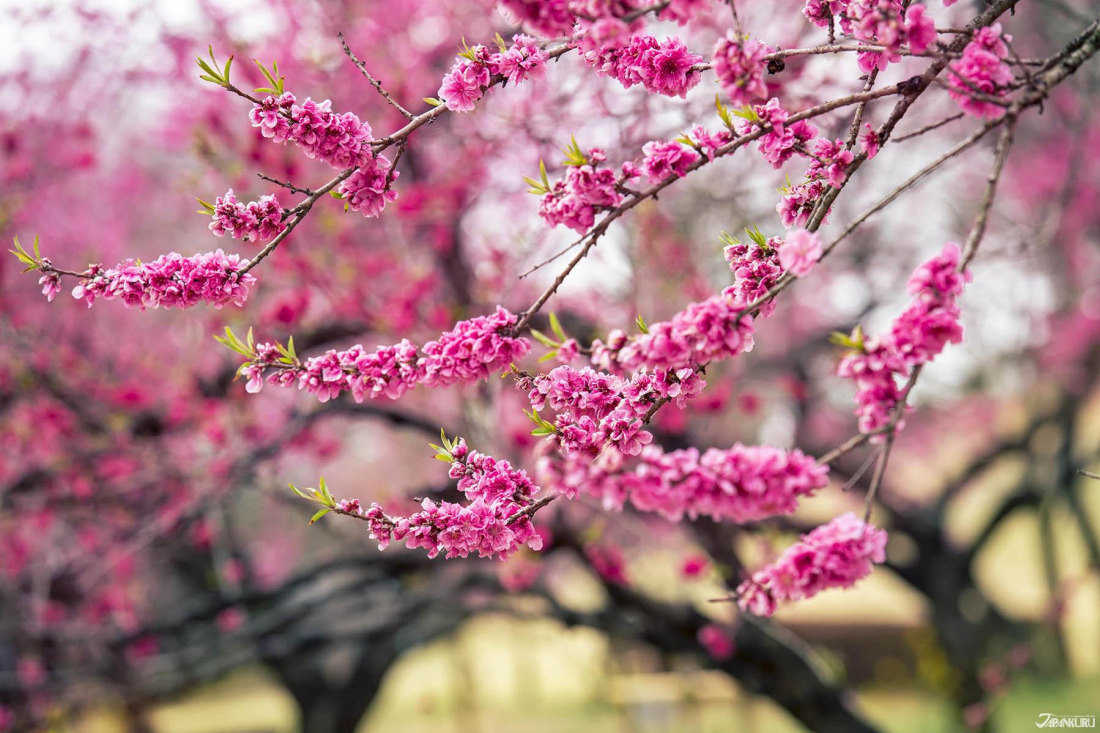 The peach trees now found at Koga Kubo Park are ornamental, putting forth a number of different peach blossom varieties with unique names: Yaguchi, Kiku ("chrysanthemum"), Jusei, and
Genpei
. Peach blossoms were first brought over to Japan from China during the Yayoi period (300 BCE-300 CE), and Japanese flower lovers have transformed them into beautiful blooms of all kinds in the years since.
Cherry Blossoms, Canola Blooms, and Other Seasonal Changes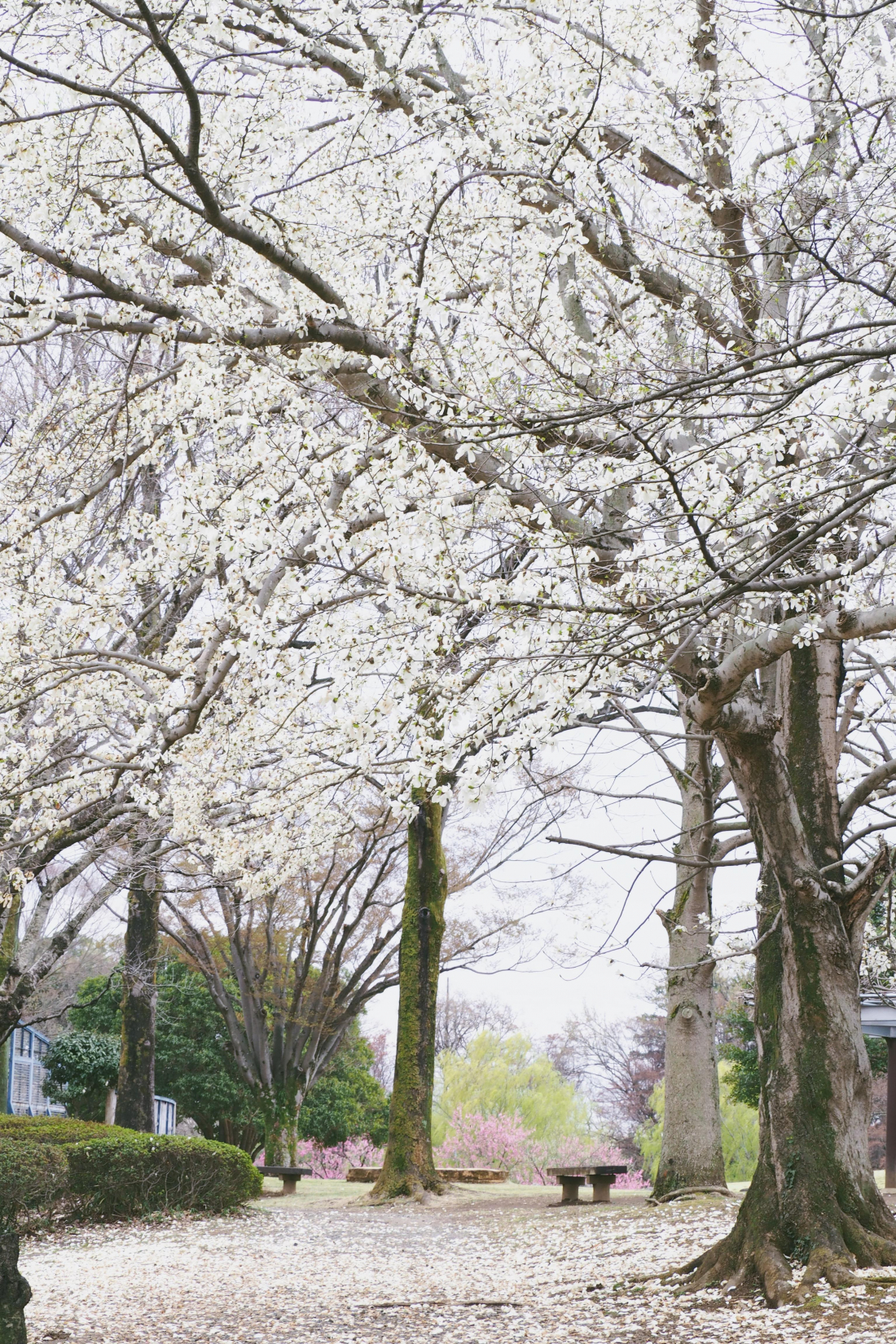 Image Source: Editor L
Towards the back of Koga Kubo Park, behind the beautiful forest of peach blossoms, there are a number of other flowers that bloom throughout the seasons, including cherry blossoms, canola flowers, irises, and red spider lilies. On the western side, a whole row of Somei Yoshino cherry trees are lined up side by side, and each summer Oga lotuses bloom on the water, another famous attraction. The branches of the tree in the picture above are loaded down with Japanese magnolias!
Find Good Fortune Among the Peach Blossoms
While there are lots of stories in Japan concerning cherry blossoms, if you widen your lens to all of Asia, peach blossoms have their own mythology. Whether you're looking for love in a grove of blooming peach trees, or you just love flowers, consider adding a trip to Koga Kubo Park to your early spring itinerary.


For more info and updates from Japan, check Japankuru for new articles, and don't forget to follow us on Twitter, Instagram, and Facebook!
Related Article