A Guide to Goshuin ・ Let These Traditional Seals Guide You Through the Shrines and Temples of Japan
Each stamp, and each line of calligraphy, makes each goshuin a beautiful memento of the shrines and temples found all around Japan.
What Is a Goshuin?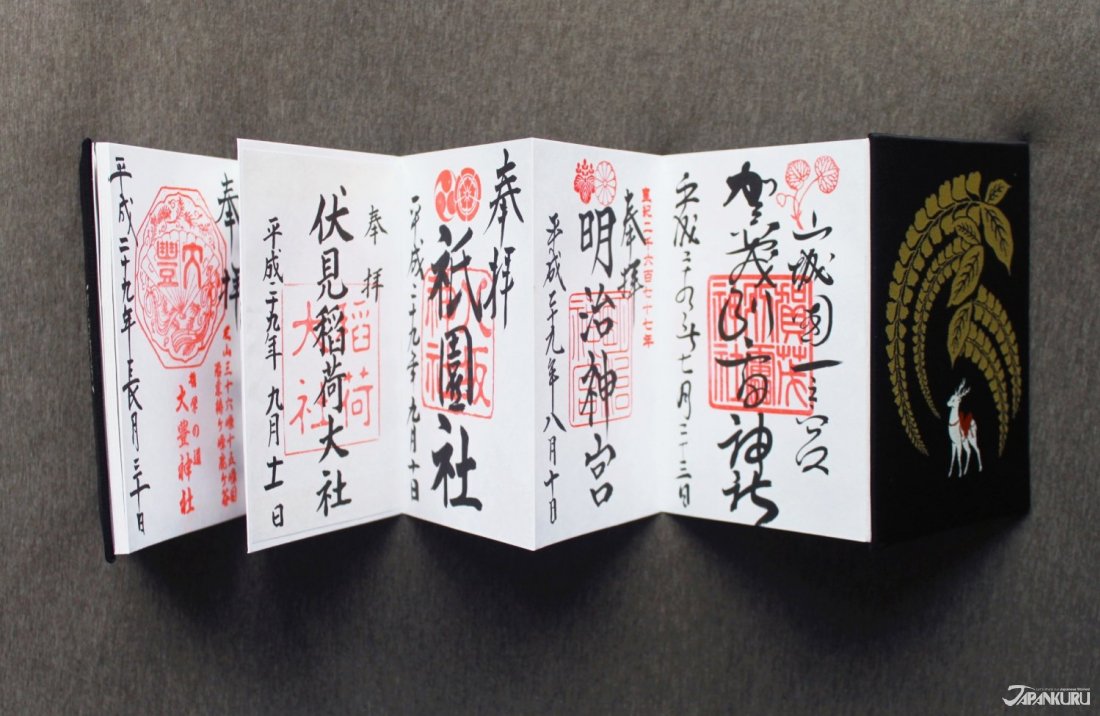 Simply put, goshuin are the official seals of shrines and temples, collected in books to represent the many Shinto and Buddhist sites found all over Japan. Historically, it's said that religious pilgrims collected these pages of red stamps and black calligraphy as proof of a visit to a shrine or prayers made at a temple, with the pilgrims hoping that this official evidence might help even into the afterlife. But these days, collecting goshuin seals from Shinto shrines and Buddhist temples around Japan has become an increasingly popular hobby, and not just for religious pilgrims. The pages of vivid red stamps and striking traditional characters are collected in colorful, beautifully decorated books, and not only are goshuin beautiful, but each seal represents a stop on a journey through Japan. (In fact, the calligraphy in each goshuin generally includes a religious reference, the shrine or temple name, and the date!) Once popular among a much older generation, goshuin collecting has made a major comeback as a hobby for young people in Japan, and it's catching on among well-informed travelers as well.

Plus, most travelers end up visiting quite a few shrines and temples while sightseeing in Japan (not to mention people who live here), so for anybody who likes to collect mementos and souvenirs... well, there are only so many omamori good luck charms you can buy before it becomes too much. Instead of collecting a hodgepodge of charms and fortunes, many travelers are starting to appreciate the simple, compact elegance of a goshuin collection. So next time you visit a shrine or temple in Japan, why not give goshuin collecting a try?
How to Start Collecting Goshuin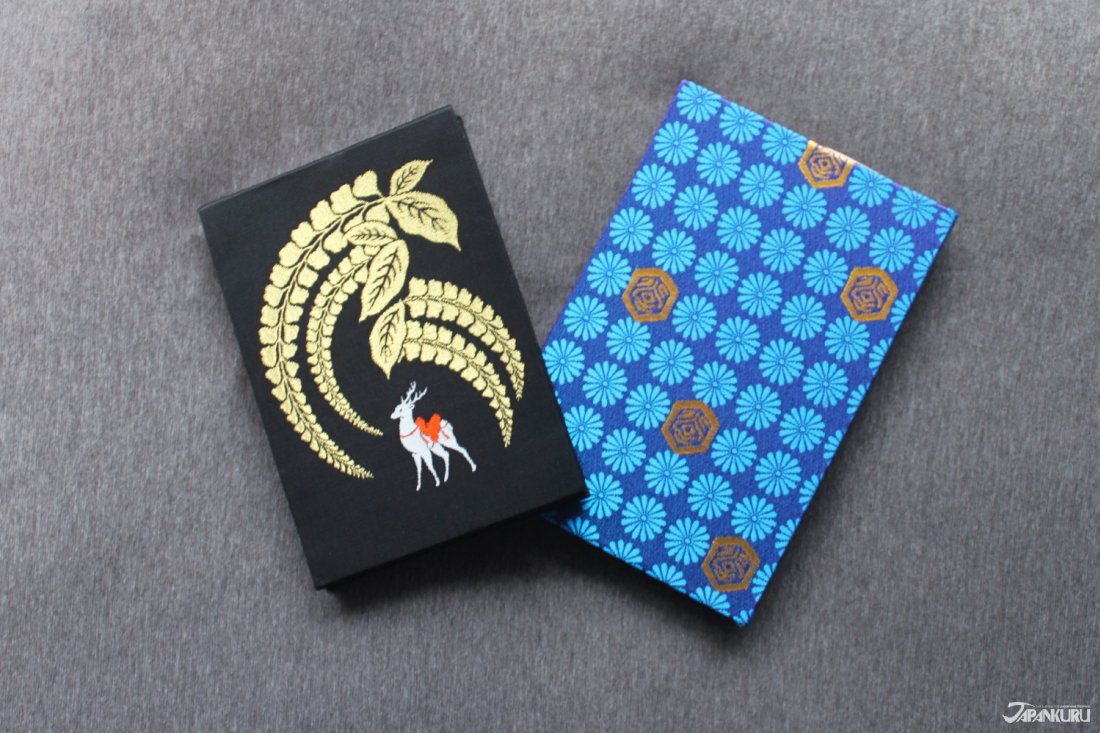 First things first, you'll need a book called a "goshuincho" (御朱印帳) to collect your goshuin! These books contain one very long sheet of paper, which folds up accordion-style to create a number of pages, made to be filled up page-by-page with goshuin from shrines and temples all over Japan. The books vary somewhat in size, and come in an endless number of designs, but standard goshuin generally cost around 1,000 ~ 2,000 yen. They're sold in department stores, stationery shops, at craft and flea markets, and most popular of all, at shrines and temples themselves. In fact, many shrines and temples sell goshuincho decorated with their own custom designs, and there are even
websites
in Japan
that document
all these different design options. Not only do goshuin lovers search out their favorite temple and shrine seals, but they also go to shrines and temples specifically to buy a particularly attractive book to put it all in! Sometimes, though, the best option is just to buy your goshuincho at a shrine or temple that felt special to you, as a special memento of your visit.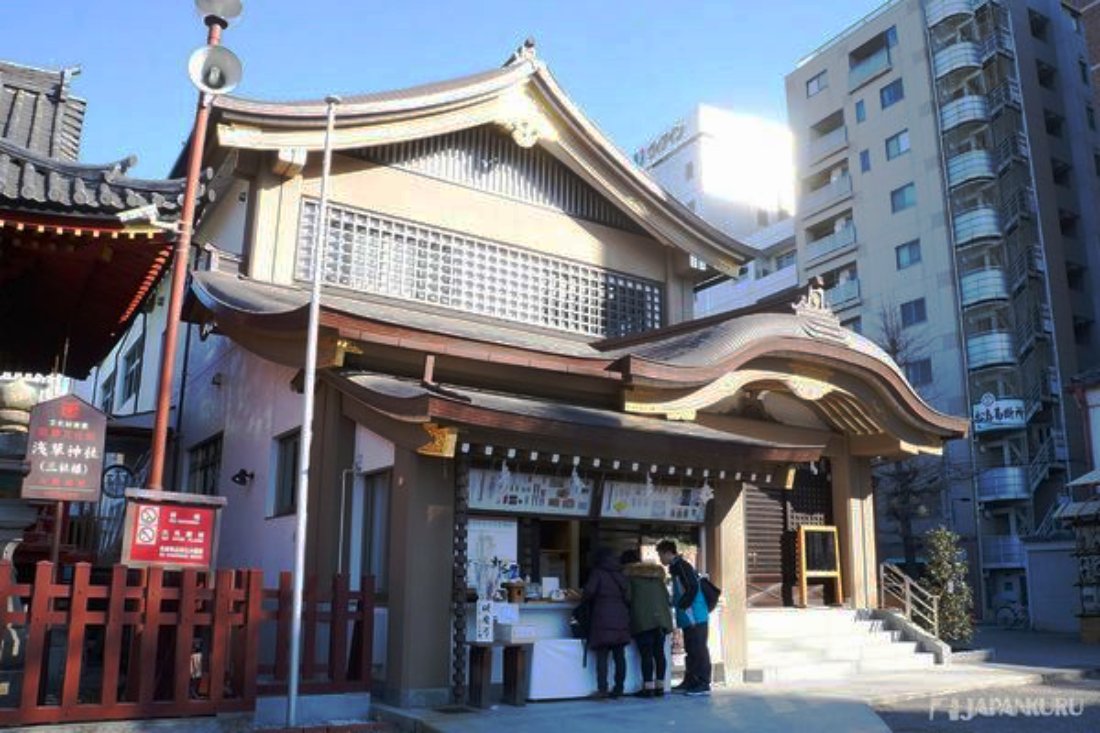 Once you're ready to start collecting goshuin, then head to a temple or shrine! There are some temples and shrines in Japan that don't offer goshuin, but even surprisingly small spots often do, so your options are just about endless!

When you get to your destination, your first step should actually be to pray. In the end, goshuin are connected to religion and spirituality in Japan, and they're traditionally seen as proof that you visited the shrine or temple, and made your prayers to the appropriate deity. Even if you aren't interested in the religious aspects of this tradition, it's always a good idea to go and "pay your respects," so to speak, before collecting your goshuin.

Next, you can look for where to get your goshuin. Many shrines and temples will have windows specifically for goshuin, or even separate buildings, so you should start by looking for signs that say goshuin (ご朱印 or 御朱印) in Japanese. Sometimes, goshuin will be offered at the same spot as omamori good luck charms, so if you don't see any signs around, that's a good place to ask.
Finally, when you've found the right spot, you'll be expected to pay first before receiving your goshuin (or, to put it nicely, the goshuin is given to you as proof of your "donation" to the shrine or temple). The price is generally 300 or 500 yen, and it's best to bring exact change, if possible. (They might be able to make change, but it's not ideal to ask, and large bills can be particularly difficult.) Many shrines and temples offer two or more different designs - dedicated to different deities, usually - so be sure to pick which one you want before you get to the counter! You then open your goshuincho to the next blank page for them, hand over the book, and wait for your goshuin.

For smaller, less busy shrines and temples, you can generally stand there for a minute or two and watch the lovely calligraphy being added to your book. Busier spots might take your goshuincho, give you a number, and tell you to come back in 10 or 15 minutes. At their busiest, some places might just hand you a piece of paper with the goshuin already on it, and you can then paste it into your goshuincho at a later time. (In response to COVID, some shrines and temples actually started doing this at all times, for safety reasons.) No matter the process, they'll finally hand you back your book or your slip of paper, and there you have it - a goshuin! Don't forget to say thank you ("arigato gozaimasu")!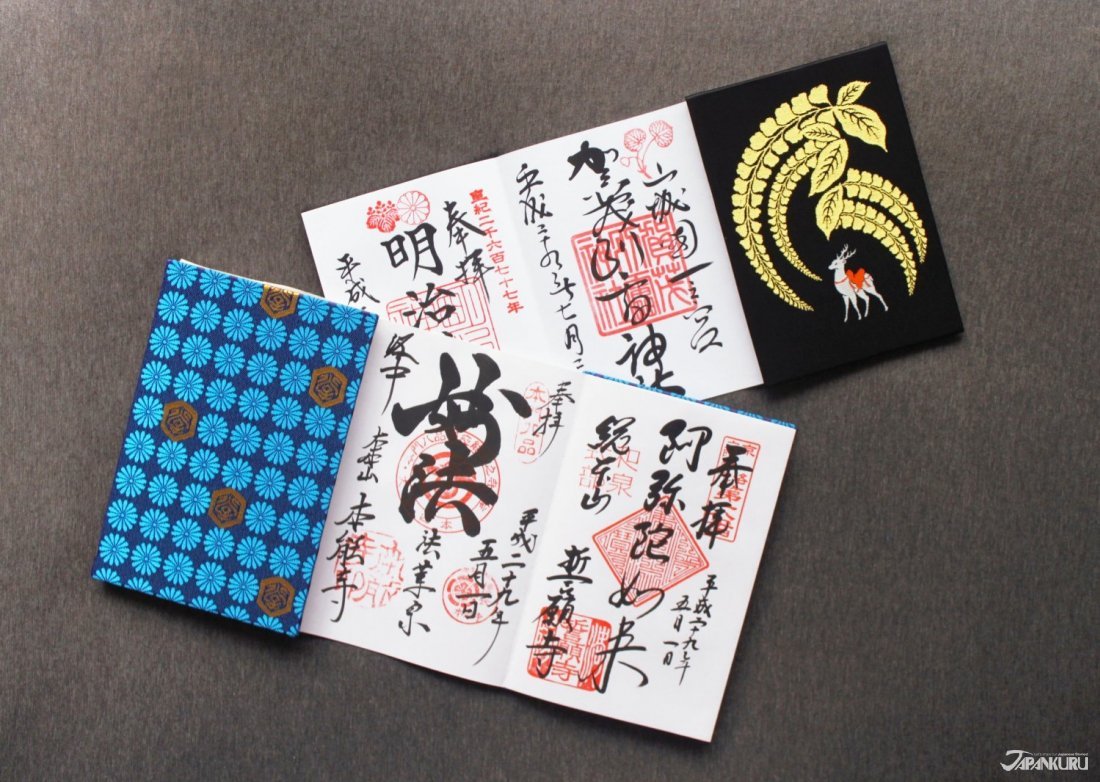 Technically, tradition dictates that goshuin for temples and shrines should be kept in separate goshuincho, and any other kinds of stamps or decorations shouldn't be added to a goshuincho at all. Of course, there's a little wiggle room when it comes to "rules" like this! On rare occasions, you might find a temple monk or a shrine priest that will refuse to add a goshuin to a goshuincho that's a mix of both kinds, but there are plenty of people who use just one book for both, so it's not out of the question. However, Japan is full of stamps made to commemorate all kinds of destinations, found everywhere from castles to train stations! Putting those stamps into your goshuincho alongside the religious destinations can come off as disrespectful, so we recommend you collect those in a separate notebook. You can even dedicate another goshuincho to that purpose, if you want, and use it more like a scrapbook to collect all the cute stamps, tickets, and stickers that are a fun and inevitable part of traveling in Japan! If you end up with three different goshuincho, for temples, shrines, and everything else - well, the more the merrier!
Great Spots for New Goshuin Collectors
Where should you get your first goshuin? Where should you look for some cool history and even cooler seals to collect? Well, almost any shrine or temple is a great place to begin (especially if they sell a goshuincho design you particularly like), but here are a few easy ideas to get you started!
Sensoji Temple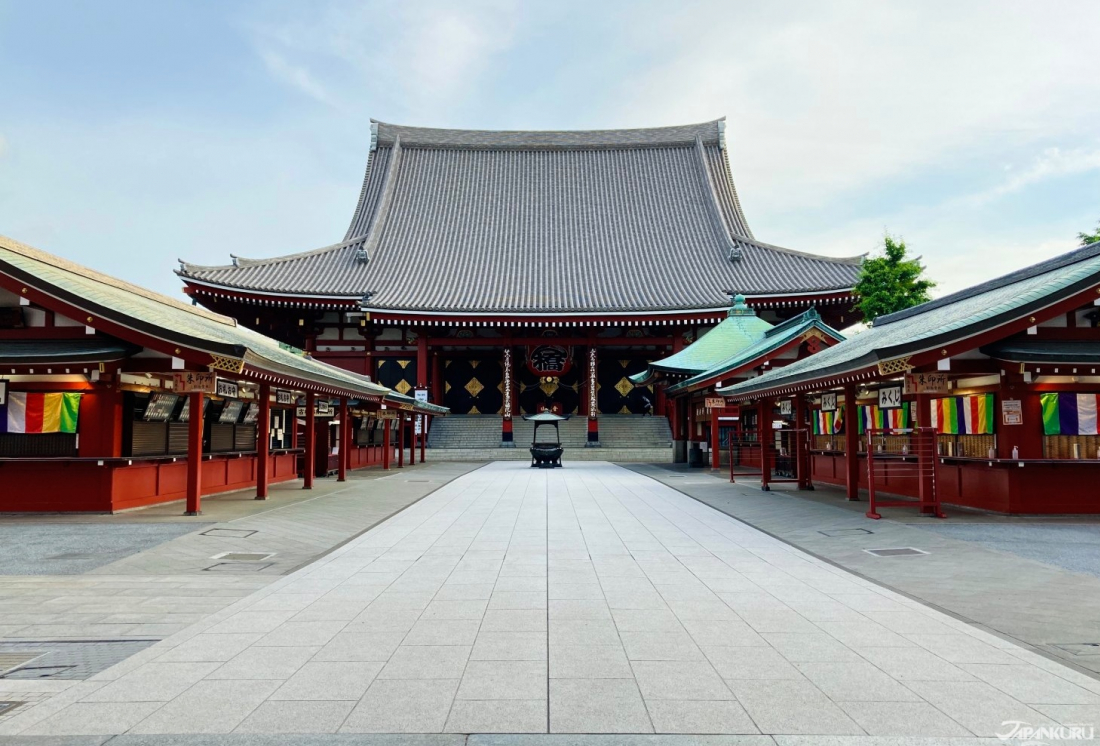 Sensoji Temple is one of the most popular tourist destinations in Japan, and is included on the travel itinerary of just about any sightseer touring Tokyo thanks to its status as the city's oldest temple, not to mention the beautiful buildings, the fun along the Nakamise Street, and the general atmosphere of Asakusa. As one of the first temples that many people see in Japan, it's the perfect place to start a goshuin collection!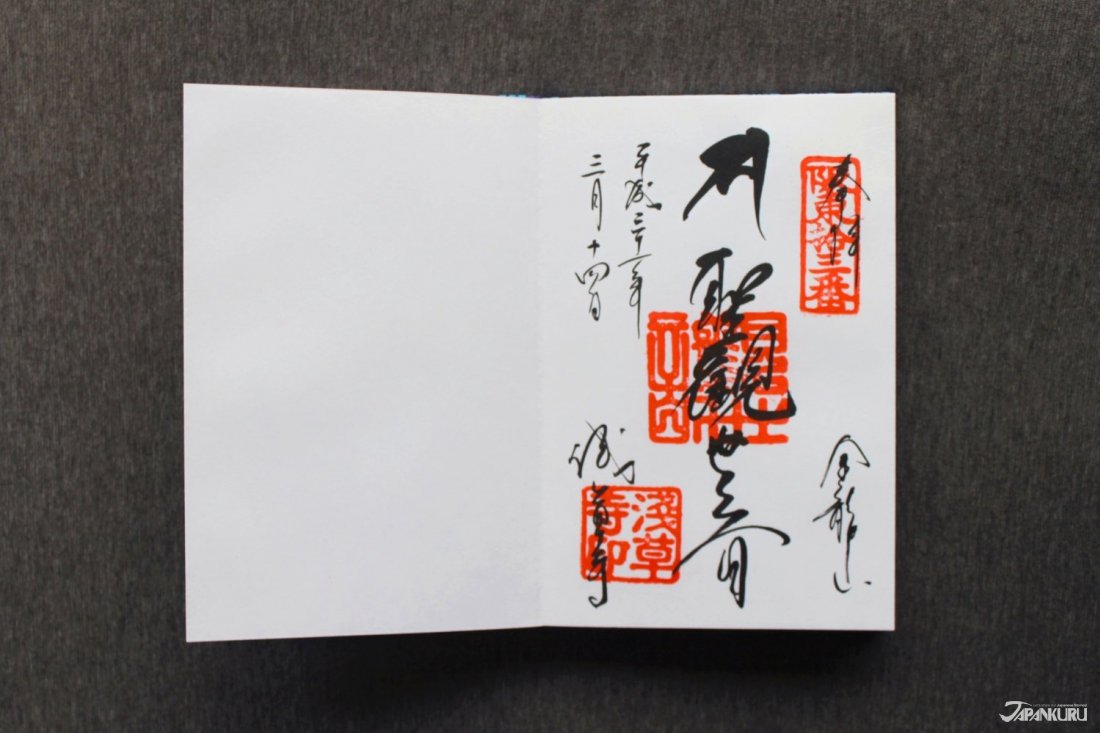 Fortunately for new collectors starting from Sensoji Temple, you can actually get two different seals while there, since Asakusa Shrine is actually right next to the famous temple. And, even better, both shrine and temple sell goshuincho in some pretty tempting designs, featuring dragons, all kinds of woven patterns, and even the enormous lantern that has become a symbol of Sensoji Temple and the Kaminarimon Gate!
Sensoji Temple (浅草寺)
2-3-1 Asakusa, Taito City, Tokyo
Nikko Toshogu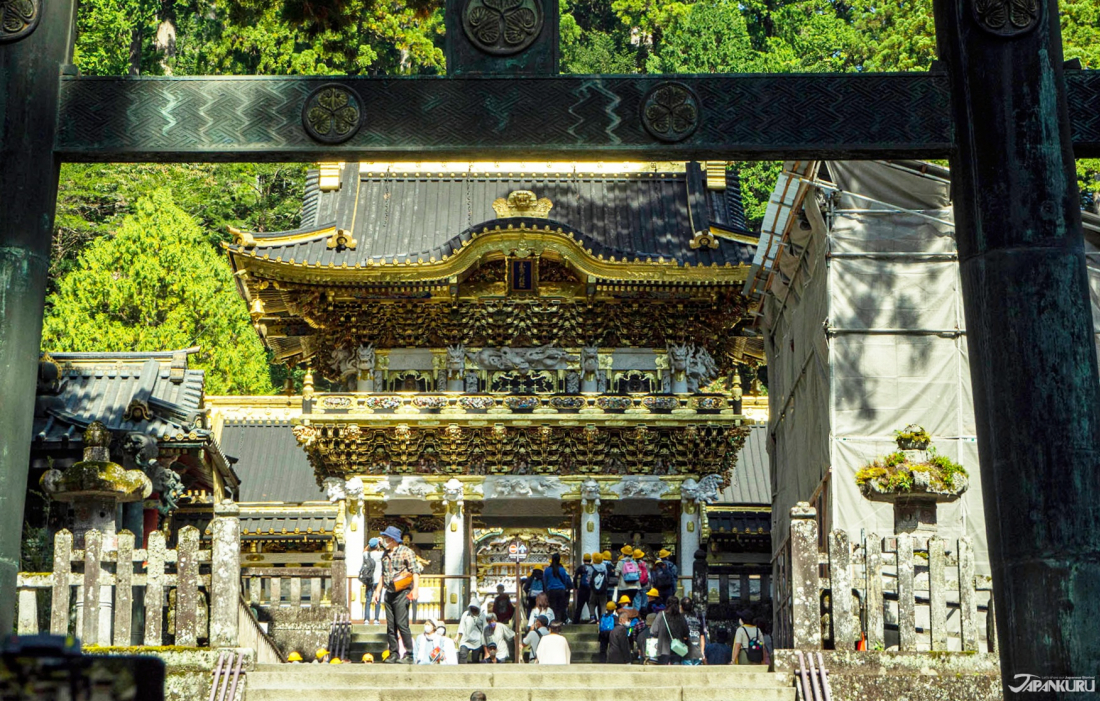 Just a couple hours north of Tokyo, the Nikko area is a popular destination for a weekend away from the big city, and the name Nikko is just about synonymous with its most famous tourist attraction - Nikko Toshogu Shrine. This enormous complex actually contains not only the intricately decorated Toshogu, constructed in 1617 as a resting place for Tokugawa Ieyasu, but also a far older Shinto shrine, a whole collection of Buddhist temple buildings, and another mausoleum built for Tokugawa Ieyasu's grandson, Tokugawa Iemitsu. Travelers who like to leisurely walk the grounds of Japan's most beautiful shrines and temples could easily while away an entire day at this popular UNESCO World Heritage Site.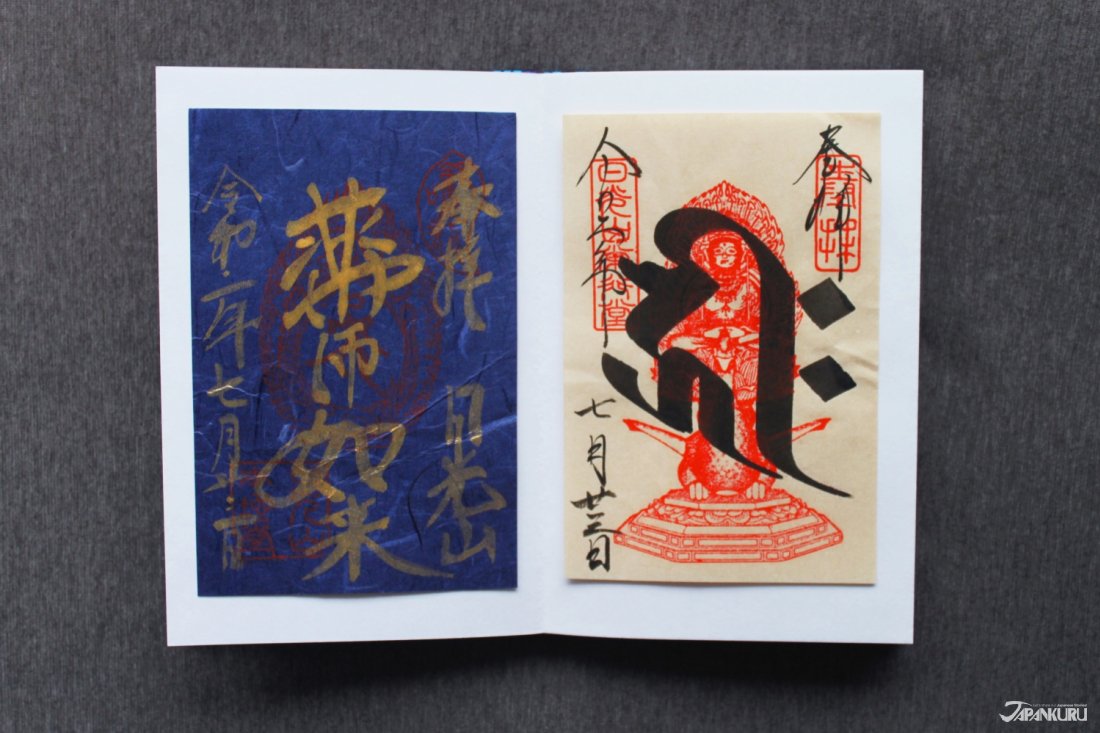 Of course, with such a huge number of shrine and temple buildings, many of which are dedicated to different deities, the "two shrines and a temple" of Nikko have a huge number of goshuin available to collect! At last count, there were eleven different goshuin offered at six different locations, a number of which were stamped and written on colorful paper, sometimes even with golden ink. (Many are just simple red stamps and standard black calligraphy, too.) For anyone looking to boost their goshuin collection in just a day, or add a little extra fun color to their goshuincho, there's no better destination.
Nikko Toshogu (日光東照宮)
2301 Sannai, Nikko, Tochigi
Kinkakuji Temple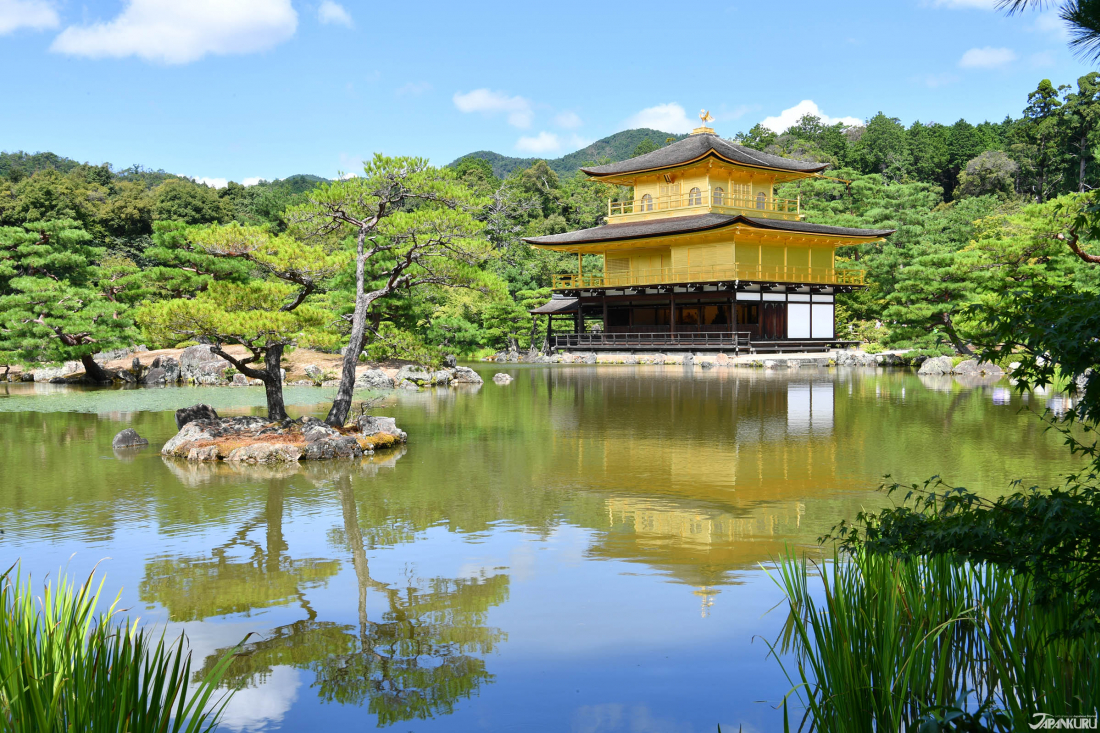 Kyoto's Rokuonji Temple is much better known as Kinkakuji, which literally means "temple of the golden pavilion," an unofficial name earned thanks to the temple's most striking architectural feature. The history of Kinkakuji actually stretches back to the 13th century, when the former shogun Yoshimitsu Ashikaga built his own little "Buddhist paradise" on the land, including the original golden pavilion. The spot only officially became a Buddhist temple in the year 1420, but over the past six centuries it has become increasingly popular, and these days millions of visitors come each year to see the golden pavilion glittering in the sunlight.
As another UNESCO World Heritage Site, it's a fun place to collect a goshuin, and there's no denying the popularity of
the temple's goshuincho
, which features the famous pavilion woven from shining golden threads.
Temple lovers visiting Kinkakuji shouldn't miss the chance to check out neighboring Ryoanji, while already in the area. Ryoanji has a somewhat more modest aesthetic, and the temple grounds contain one of Kyoto's most famous rock gardens. You can collect another goshuin there, too!
Kinkakuji Temple (金閣寺)
1 Kinkakujicho, Kita Ward, Kyoto
Ready to Start Collecting?
Goshuin collecting is a fun hobby that can be taken all over Japan, from the country's most vibrant red shrine gates to the most tranquil temple gardens, and used to gather memories from every stop along the way. In the end, the finished product is a beautiful, nostalgic memento of your travels through Japan, and the more goshuin you have to fill up your goshuincho the better - so don't wait until halfway through your trip to start!
For more info and updates from Japan, check Japankuru for new articles, and don't forget to follow us on
Twitter
,
Instagram
, and
Facebook
!
Basic Info
Columnist

Sophia

I came to Japan for a semester abroad, and have been here ever since, so I guess there's just something about it. Tell me all the cool Japan-related things you know on instagram or twitter @japankuru !

SHOW COLUMN
Related Article