Perfect Summer Kagoshima Food Recommendation★'Polar Bear' Ice!
Kagoshima is at the southern tip of Kyushu, Japan. Kagoshima is filled with charismatic and lovely people, so it only makes sense that their food would be just as great.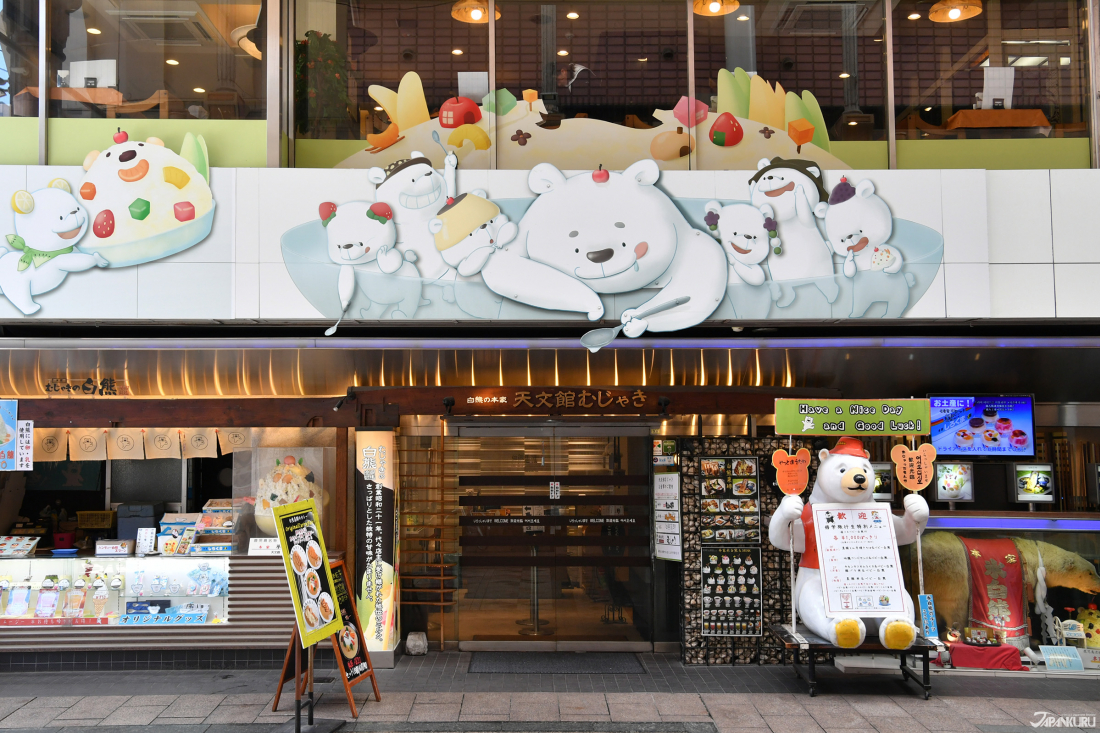 Kagoshima Summer Desert at MUJYAKI
🍧
The Birth of the Polar Bear
🍧
MUJYAKI
, a 4-story restaurant, cafe, and dessert shop, has a bit of everything for all tastes! The part we want to pay particular focus on is its Shirokuma shaved ice cafe!!!
Shirokuma (白くま)
, means 'polar bear' (or literally white pear) in Japanese. Not to worry though, Shirokuma shaved ice doesn't actually contain polar bear. Shirokuma, the creation of Kagoshima, MUJYAKI to be exact, says they gave it this name due to its all white characteristic like a polar bear.
Our Recommendation 'Polar Bear' Food
Kagoshima's Famous Shirokuma Shaved Ice!

WHAT WE'VE BEEN WAITING FOR! The Shirokuma dessert is shaved ice containing condensed milk, fruit, and sweet beans. It sounds super sweet, but the massive amount of ice really balances everything out nicely. Keep in mind that the Japanese don't really have sweet snacks like in America or other countries. Shirokuma is like the perfect snow cone.

The menu includes a whopping 15 varieties of Shirokuma using all kinds of syrup flavors and extra toppings. A good amount of the shaved ices are available in two sizes, regular for two people or "baby" for one. A regular will cost roughly 800 yen, a baby about 500 yen.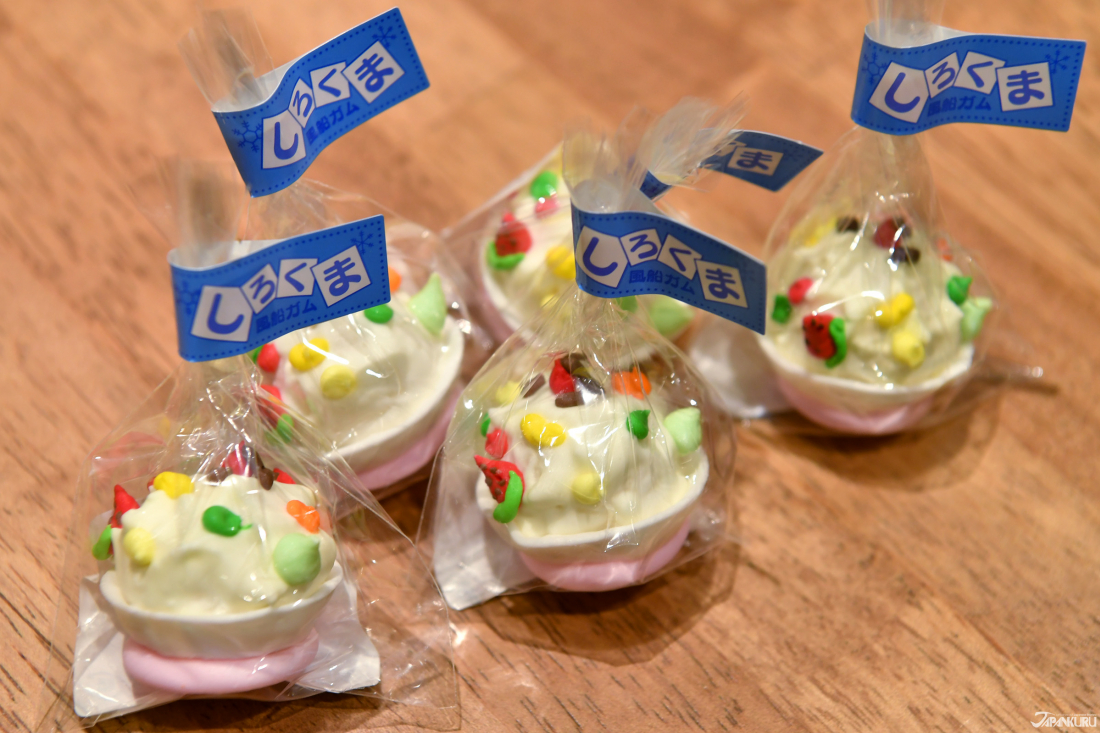 Visit Kagoshima and Be Sure Not to Miss This Spot!
There are plenty of souvenir available as well at MUJYAKI! Take these cute and incredibly life like bubble gum that's made to look like Shirokuma shaved ice!!🍧🍨
Although you can get the yummy Shirokuma shaved ice anywhere in Japan,
JAPANKURU
recommends its flagship store
MUJYAKI
. Locals say the best place to try one is MUJYAKI, which claims to have created the famous dish and is located in the popular Tenmonkan shopping arcade. It's always a better experience when you experience something at its 'birthplace' if you will. PLUS, we're pretty sure you can't eat a massive bowl of shaved ice anywhere else BUT MUJIYAKA! How much more convincing do you need? It's really a great and unique tourist experience. You also could make jokes to your friends saying you ate a polar bear....but we wouldn't recommend that because eating endangered animals isn't funnyⓧ
◇MUJYAKI (むじゃき)◇
🍧
Shirokuma Cafe (白熊菓琲)
🍧
*cafe is on the 1st floor*
⏰
Business hours
:
11:00am~10:00pm (July and Aug from 10am) (Last order at 9:30pm)
To find out more about beautiful Kagoshima:
✨Click here!✨

For more interesting topics,
Please click on JAPANKURU to check out our official blog
Be sure to look at JAPANKURU🐶 for more exciting articles every day!!