6 New 2023 Must-Sees in Japan | Destinations for Tourists, Shoppers, and Locals Too
From the brand-new Ghibli Park to the hottest new TeamLab experiences, things are heating up post-covid, and you won't want to miss these on your next visit to Japan.
2023 Hotspots Around Japan
With the arrival of 2023, Japan is finally starting a new year with open borders, and the whole country is ready to welcome the world back! The pandemic put a pause on things in Japan, which meant that quite a few new sightseeing destinations and shopping facilities got put on the back burner for years. Some spots opened without all the fanfare, welcoming locals to a sort of soft open before the rest of the world arrived. Many other new facilities got thoroughly postponed, with construction dragging on and proprietors looking to wait things out. But the exciting results are clear in 2023 - there are already tons of new places for travelers in Japan to explore at the beginning of the year, and even more are coming soon!
3 Brand-New Destinations
① Ghibli Park
Where can you enter the world of Spirited Away, eat snacks from The Wind Rises, and take Totoro home with you? After years of anticipation, months of tantalizing development snapshots, and weeks of nerve-wracking ticket lotteries, Ghibli Park finally opened outside Nagoya at the end of 2022. The park has enough to make any Ghibli fan's heart sing, from an enormous stuffed Catbus for kids to climb on, to photo spots with No-Face, and even food stands cooking up some of the mouth-watering eats that so many of us drooled over while watching the movies. Even after the grand opening, this new theme park is technically still under construction, and visitors are currently allowed into just a portion of the full park footprint, but early views of Ghibli Park have been giving fans of Studio Ghibli a lot to get excited about. There's a lot to look forward to, and it's going to be heaven on Earth for fans of My Neighbor Totoro, Spirited Away, Howl's Moving Castle, Castle in the Sky, and just about any of Studio Ghibli's productions.
If you're sad to hear that adults can't climb on the stuffed Catbus, then you might be glad to know that you can at least get yourself a rather large
Totoro from Hakuhinkan
to cuddle with every day, and you don't even have to get to Aichi Prefecture for it. There's a squishy
No-Face
version, as well!
▷ See much more of Ghibli Park here!
Ghibli Park (ジブリパーク)
Expo 2005 Aichi Commemorative Park, 1533-1 Otsu, Ibaragabasama, Nagakute, Aichi
Official Website (jp)
② Okinawa's DMM Kariyushi Aquarium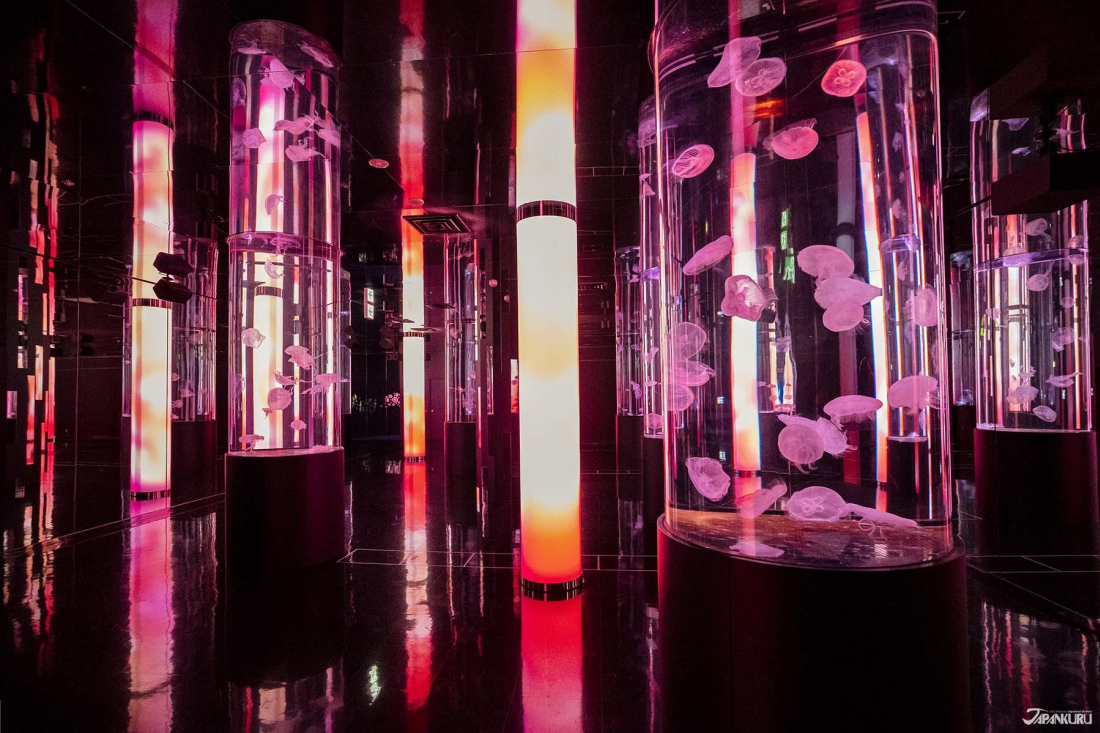 In recent years aquariums across Japan have been evolving, transforming from simple setups to stylish experiences that mimic installation art, and Okinawa's new DMM Kariyushi Aquarium is a prime example of this new generation of aquariums. The reputation (and enormous whale sharks) of Okinawa's older aquarium, Churaumi, still overshadows DMM Kariyushi Aquarium in the minds of many foreign travelers, but the new aquarium is a lot more conveniently located for tourists staying in Okinawa's capital city of Naha. We have no doubt that the picture-perfect appeal of the new facility is going to attract a wave of post-pandemic visitors! DMM Kariyushi Aquarium is all about the atmosphere - and the many photo spots just screaming "post me on Instagram!" - with a tropical forest where visitors can "hike" over the water, a glass floor hovering over a fish-filled tank, and a jellyfish room that looks like something out of a sci-fi movie. Kids will have fun with the aquarium phone app that identifies the fish in each tank, too.
DMM Kariyushi Aquarium (DMMかりゆし水族館)
3-35 Toyosaki, Tomigusuku, Okinawa
Official Website (en)
③ Super Nintendo World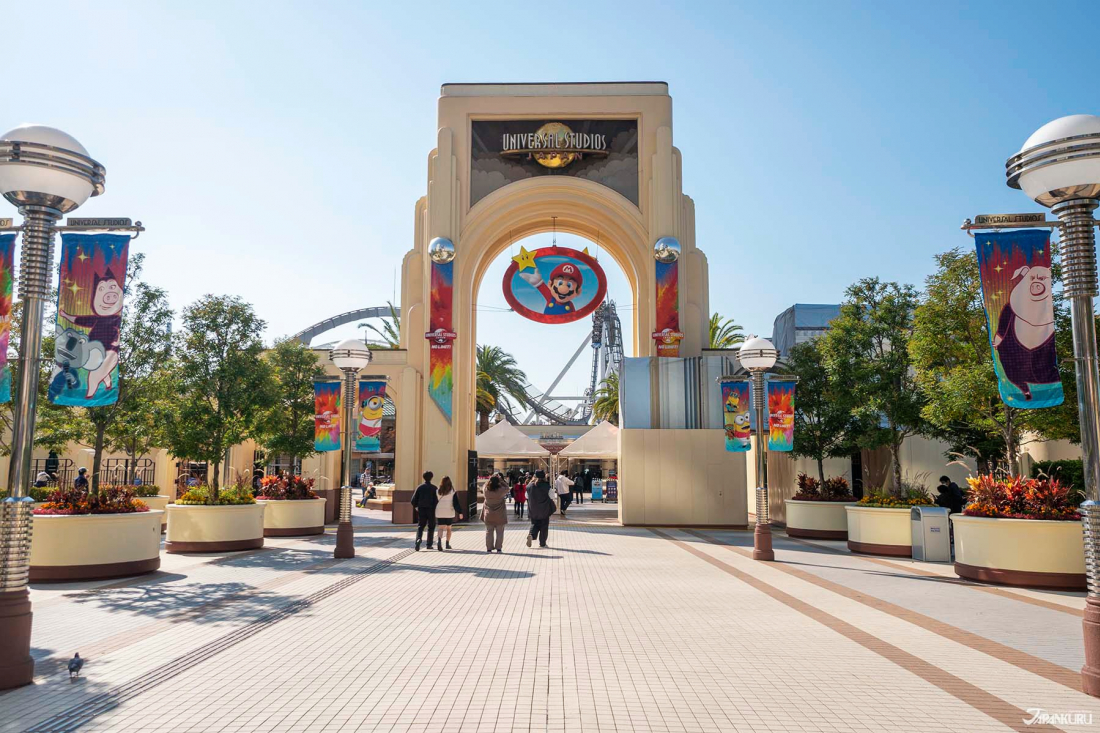 Gamers have been dreaming of entering the bright and beautiful world of the Mario Bros. for almost half a century, and Super Nintendo World is finally making it a dream come true. The games are brought to life through a Mario Kart racing attraction, a real-life ride "on Yoshi's back," and over-the-top decorations throughout the whole area, recreating the colorful atmosphere that Mario has become known for. Since Super Nintendo World opened during the height of the pandemic as an area of Universal Studios Japan in Osaka, park closures and a lack of international tourists seriously limited the initial impact of this highly anticipated attraction. But the first-ever Super Nintendo World is now open to the world at large, and Yoshi fans should know - Osaka is the only place in the world with Yoshi's Adventure.
Nintendo fans should know - Japan is still the best place on Earth for fantastic Mario merchandise. Wherever you may be in the world, look to Japan for everything from a
Piranha Plant board game
to
Mario hat mug covers
. (We rather like these
Question Block silicon muffin cups
for bakers, too.)
Super Nintendo World (スーパー・ニンテンドー・ワールド)
Universal Studios Japan, 2-1-33 Sakurajima, Konohana Ward, Osaka
Official Website (en)
Bonus: Hana-Biyori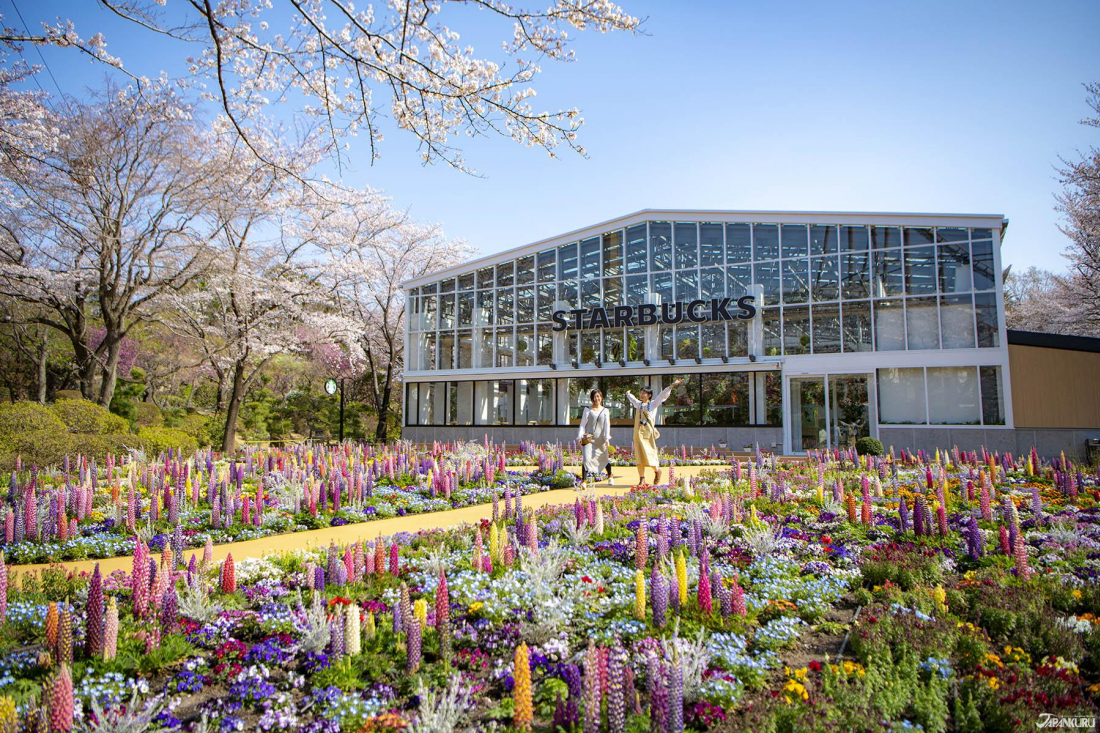 Rainbows of vibrant flowers, spring cherry blossoms and seasonal changes, outdoor gardens and indoor light shows, plus a trendy Starbucks to boot. Hana-Biyori sounds like an ideal leisure destination, especially in flower-obsessed Japan, so why is it still such a hidden treasure? With a grand opening in March 2020, Hana-Biyori started welcoming guests at an unfortunate time, and this unique botanical garden had barely opened its doors when it had to temporarily close them again during the pandemic. But Hana-Biyori, and the neighboring Yomiuriland Amusement Park (which runs the garden), are back open for good. It's hard to call it brand new after three years, but since it's still new to so many travelers in Japan, we think Hana-Biyori deserves a mention.
▷ See much more of Hana-Biyori here!
Hana-Biyori
4015-1 Yanokuchi, Inagi, Tokyo
Official Website (en)
3 Spots to Look Forward to in 2023
① TeamLab Borderless in Azabudai
TeamLab is an artist collective focused on experiential installation art, and they've been responsible for some of Japan's most popular, trendy, and
"insta-bae"
spots in recent years.
TeamLab interactive exhibitions
pop up around Japan from time to time, and their distinctive use of light, sound, and texture always draws crowds, but the two dedicated TeamLab museums have successfully become some of the most popular attractions in Tokyo. TeamLab Borderless and TeamLab Planets are known to be packed with people, who flood to fill the rooms decorated with interactive projection-mapped walls, floors covered in warm water, reflective glass, or squishy cushions, and ceilings hung with glittering lights or live orchids. But this undeniable popularity is why the decision to close TeamLab Borderless in August 2022 came as a surprise to many. Fortunately, the TeamLab museum is already set to return in 2023, in a new location not far from Tokyo Tower, called Azabudai Hills. Details from the project are still scant, although press releases promise some of the same popular flower-filled rooms and "aerial climbing" as before. We'll just have to wait until TeamLab Borderless reopens to learn more, and in the meantime, TeamLab Planets is fortunately still around despite years of limbo!
TeamLab Borderless (チームラボ ボーダーレス)
Official Website (jp)
② The Making of Harry Potter
When
Toshimaen
closed in 2020, there were certainly those who mourned the loss of the classic retro amusement park, which had welcomed Tokyoites for almost a century. But when one door closes another opens, and the large lot on the edge of central Tokyo is now being
transfigured
into the "Warner Bros. Studio Tour Tokyo: The Making of Harry Potter." Modeled off the facility in London, this Harry Potter experience promises real sets and props from the making of the Harry Potter movies, spread over a footprint of 30,000 square meters. Just what scenes from the movie will be recreated in Tokyo is still being kept a secret from us mere muggles, but if this destination's offerings are anything like the hippogryphs and butterbeer in London, Harry Potter fans in Tokyo won't want to miss it.
(In the meantime, have you seen these amazing Japanese
anime-style Harry Potter products
from Japan? The Fred and George illustrations are particularly good.)
Warner Bros Studio Tour Tokyo: The Making of Harry Potter (ワーナーブラサース スタジオツアー東京 ‐ メイキング・オブ・ハリー・ポッター)
3-58 Hayamiya, Nerima City, Tokyo
Official Website (jp)
③ Ikebukuro's Renovated Animate
For 40 years, the Animate's flagship store has been a symbol of Ikebukuro and the area's status as an otaku culture destination. (Some otaku even say that Ikebukuro is superior to Akihabara, especially for hobbies like cosplay.) The towering building has become a go-to shopping destination for all things anime-related over the decades, and to celebrate that impressive 40-year history, the already expansive facility is getting even bigger. The newly renovated Animate flagship store, opening in early 2023, is a whole 10 floors packed with anime and manga goods, along with more niche items like otome games, boys' love, and doujinshi. To really make the place special, however, the Ikebukuro Animate flagship will also have multiple event spaces, a gallery, a cafe, and a dedicated theater! Anime otaku will never want to leave.
The experience of being surrounded by all your favorite things is what makes a trip to the new Animate indispensable for anime fans in Tokyo. But if you're stuck halfway across the world (or even just outside of Tokyo), there are still great places to shop for anime and manga merchandise online! Check out
Sofmap
or
Hobby Stock
for a great selection.
Animate Ikebukuro (アニメイト池袋本店)
1-20-7 Higashiikebukuro, Toshima City, Tokyo
Official Website (jp)
An Exciting Year for Japan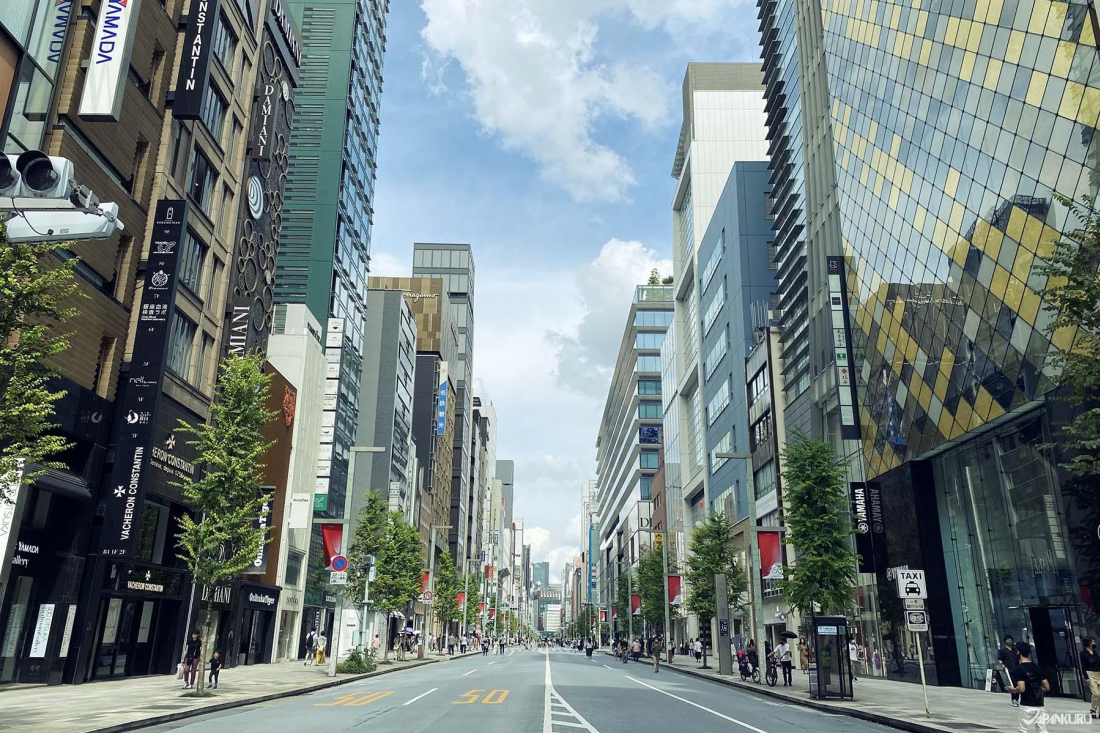 The last few years in Japan have felt like one long intermission, especially with Japan's closed borders lasting so much longer than most of the world. But all that waiting means that there's a lot of exciting news coming in the next twelve months! These six spots are all absolute must-sees for the year of 2023, but they're also just the tip of the iceberg. Don't miss out on all the fun!
Basic Info
Columnist

World Shopping

Looking for the latest trends and products coming out of Japan?
We've got you covered!
Homepage | Facebook | Twitter | Instagram

SHOW COLUMN
Related Article