Hello Kitty Themed Hotel Rooms - New in Asakusa, Tokyo!
Can't get enough of Hello Kitty? Love a good dose of pink? Then make your reservations ASAP.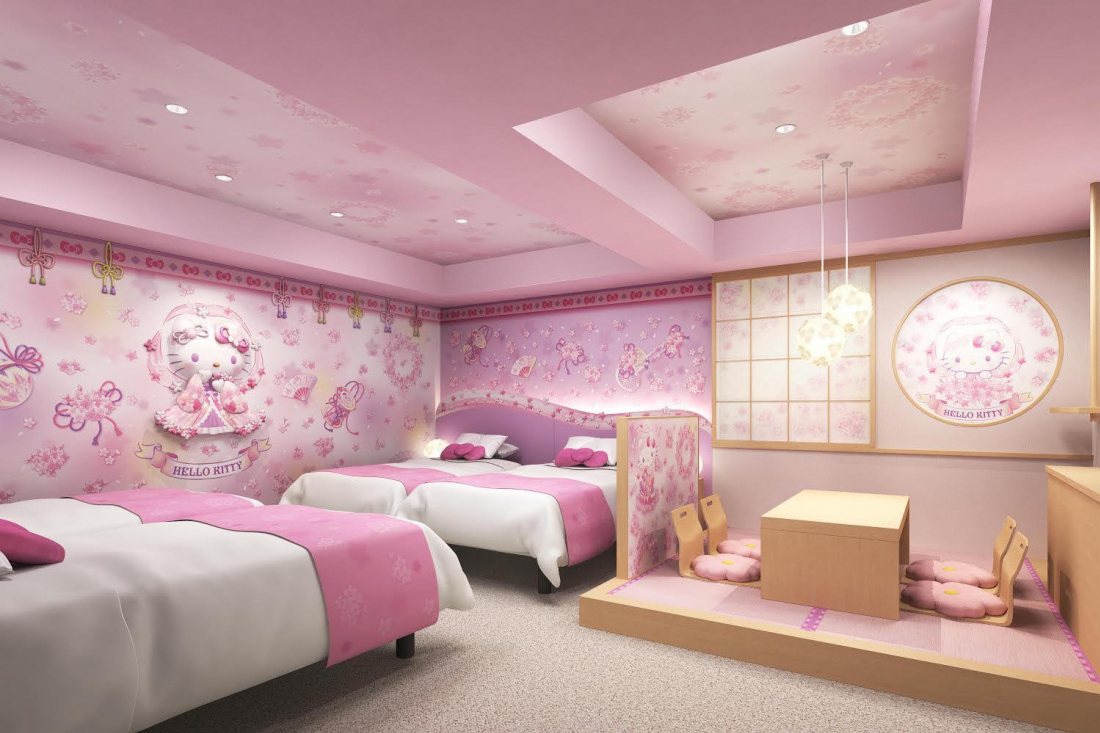 Image Source: PR Times
Pretty Pink Hello Kitty Rooms at the Heart of Tokyo
Hello Kitty hotel rooms aren't a totally new thing in the Tokyo metropolitan area. Up until now, travelers have had the option of staying overnight with the cute character at the
Keio Plaza Hotel Tama
, to the west of Tokyo's 23 wards (the city proper). In October this year (2020), however, Hello Kitty is coming to
Asakusa
! Right in the middle of one of the most popular sightseeing areas of Tokyo, the new Hello Kitty suites at Asakusa Tobu Hotel are sure to be hot commodities among the many international tourists passing through.
The Hello Kitty rooms soon opening at Asakusa Tobu Hotel feature both traditional and modern motifs, representing different aspects of the local Asakusa area. The six total rooms come in two different designs, called "Sakura Tennyo" (桜天女 - Cherry Blossom Maiden) and "Wa Modern" (和モダーン, Japanese Modern). The Cherry Blossom Maiden rooms are popping with bright pinks and pastel shades, and of course plenty of kitty faces all over the walls. Although the beds are standard hotel beds familiar to travelers all over the world, complete with cushy mattresses, there's also a Japanese-style seating area. The pink tatami mats and flower-shaped cushions really up the cute factor.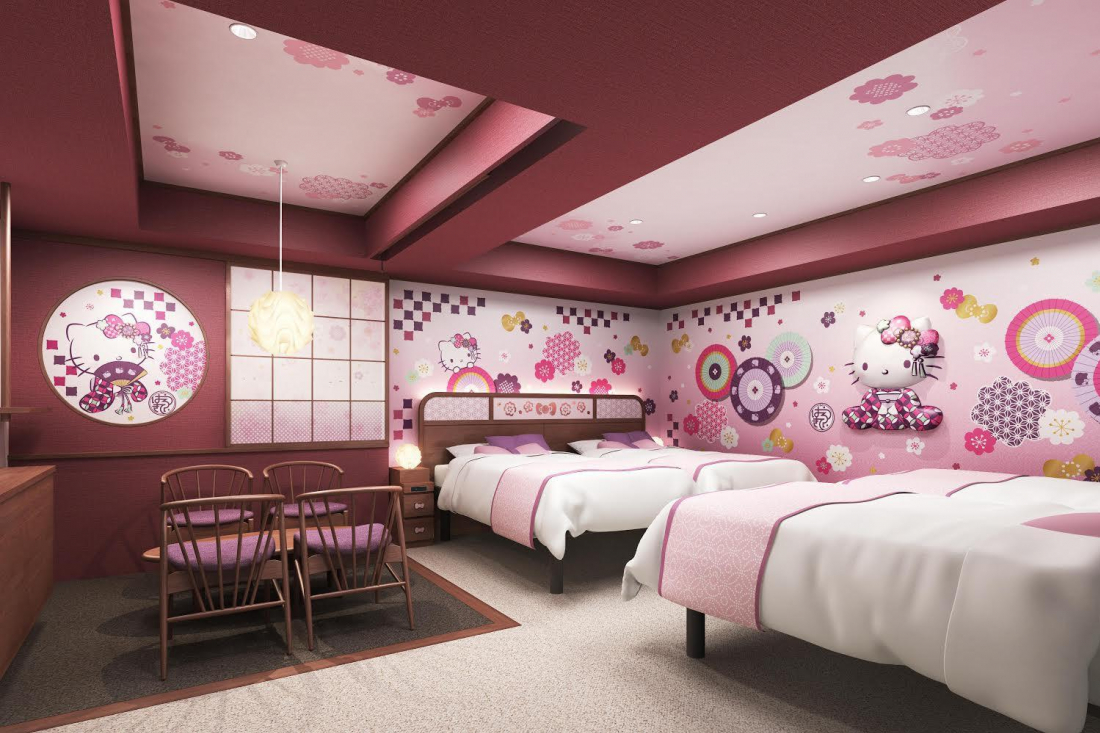 Image Source: PR Times
The Japanese Modern rooms combine Japanese and European design in a different way, featuring a seating area that uses elegant chairs and not tatami mats, but then decorating the walls with kimono-clad Hello Kitty wallpaper. The imagery looks both traditionally Japanese, and also very kitty-themed, with a touch of retro style. Both room designs can sleep up to four, making them convenient for families (or just you and some friends)!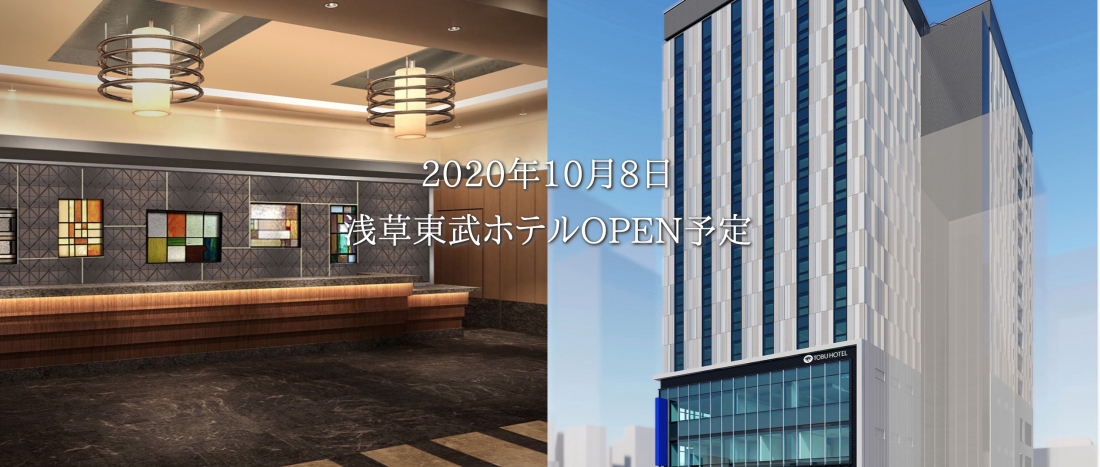 Image Source: Asakusa Tobu Hotel
The Asakusa Tobu Hotel is still under construction, and due to officially open for business on October 8, 2020, but reservations for the Hello Kitty rooms will begin on August 24th (check
the official website
). If you're in Japan right now and interested in getting a look as soon as possible, get ready to make your reservations early, since plenty of Tokyoites are making plans for
hotel staycations
through 2020. While you're at it, add
Tokyo Mizumachi
to your itinerary, another new addition to the area (with shopping, restaurants, and riverside park space).
If Hello Kitty isn't quite your style and you're really more of a Pikachu fan, don't forget to check out the
Pokemon rooms at Mimaru Hotels
! And for more updates and info from Japan, follow Japankuru on
twitter
,
instagram
, and
facebook
!
Basic Info
Columnist

News From Japankuru

The latest news from Japan - learn what's new in the land of the rising sun, from an international group right on the scene.

SHOW COLUMN