Touring Chichibu ・ From Ikebukuro to Saitama by Train
An easy day trip from Tokyo, check out the sacred temples, buckwheat fields, and relaxing hot springs of Chichibu!
From Tokyo to Chichibu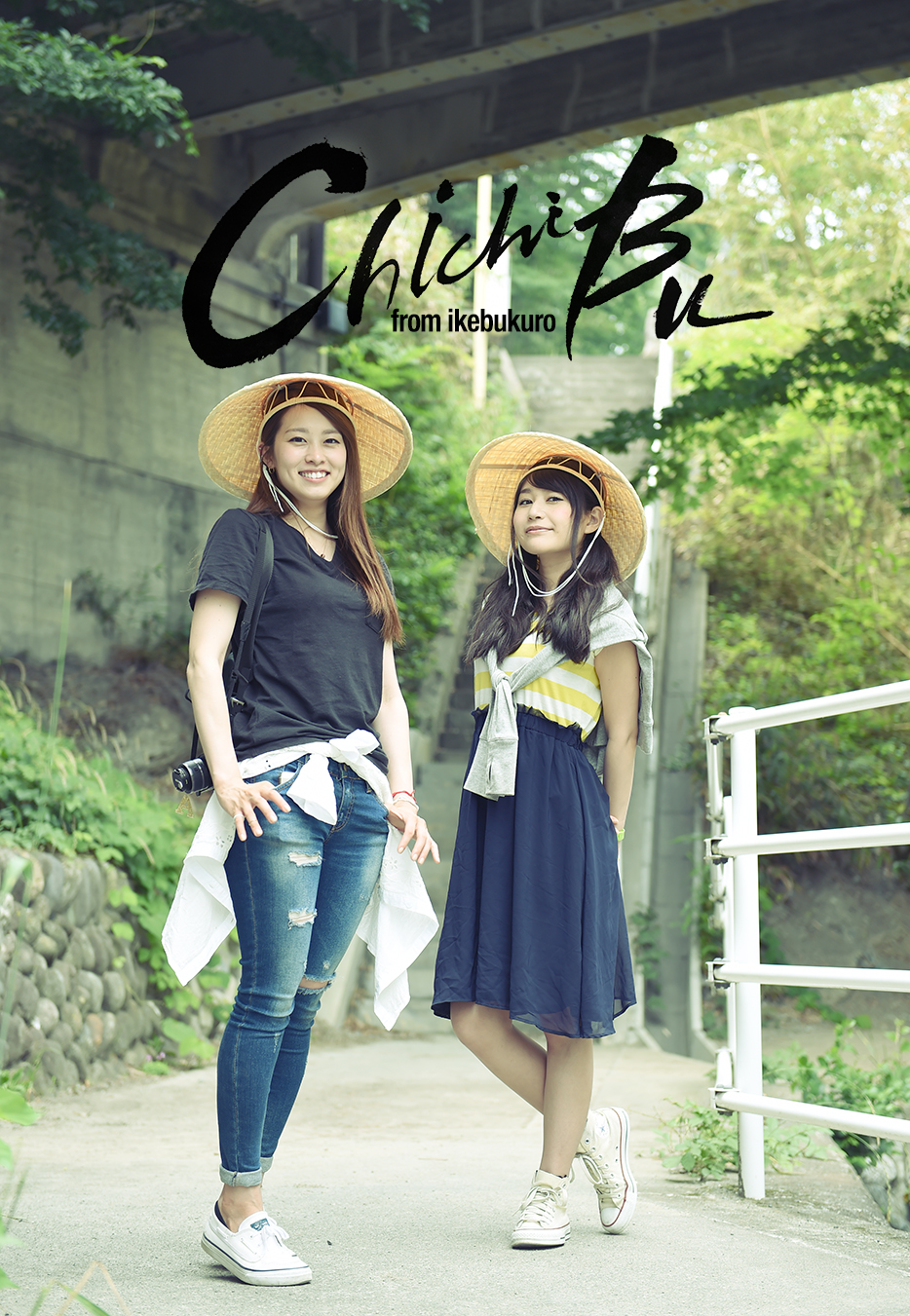 Whether you're a seasoned traveler who's been to all the big spots in Japan and is looking for something a little off the beaten path, or you're just a newbie searching for a great day trip from Tokyo, there are plenty of little towns outside of the big city of Tokyo, just waiting to be discovered. So, way back in 2015, the Japankuru team set out from Ikebukuro Station, hopping on a Seibu Railway line bound for the city of Chichibu! A small city in the prefecture of Saitama, north of Tokyo, Chichibu is a unique destination for shrines, temples, festivals, soba noodles, and more! And better yet, it's less than an hour and a half from the big city, making it a perfect place to spend the day before returning back to your home base in Tokyo.
Seibu Ikebukuro Station ➡ Seibu Chichibu Station
Duration: 1 hour 18 minutes (Express Train)
Tickets: one-way 790~1,500 yen/
Chichibu 2-Day Pass
2,350 yen
Official Website (en)
▶ Basic one-way tickets cost 790 yen for regular trains, or 1,500 yen for a limited express ticket straight from Ikebukuro to Chichibu. The Chichibu 2-Day Pass includes one regular round-trip ticket, and you can pay the extra 710 yen to make it express if you prefer. It also gives you unlimited local rides around Chichibu, making it a convenient and pretty cost-effective choice!
1. Chichibu Shrine
Chichibu Shrine is one of three major shrines in the area, the other two being Mitsumine Shrine and Hodosan Shrine (which we'll get to later), and it's just two minutes from the station on foot! This flashy shrine was reconstructed on the orders of the famous Tokugawa Ieyasu, and the eye-catching carvings are said to be the work of Hidari Jingoro, a possibly legendary artist famous for working on the world-renowned Nikko Toshogu Shrine. The scale might be different, but we think the tigers carved into Chichibu Shrine are equally beautiful!


Chichibu Shrine (秩父神社)
1-3 Banbamachi, Chichibu, Saitama
Official Website (jp)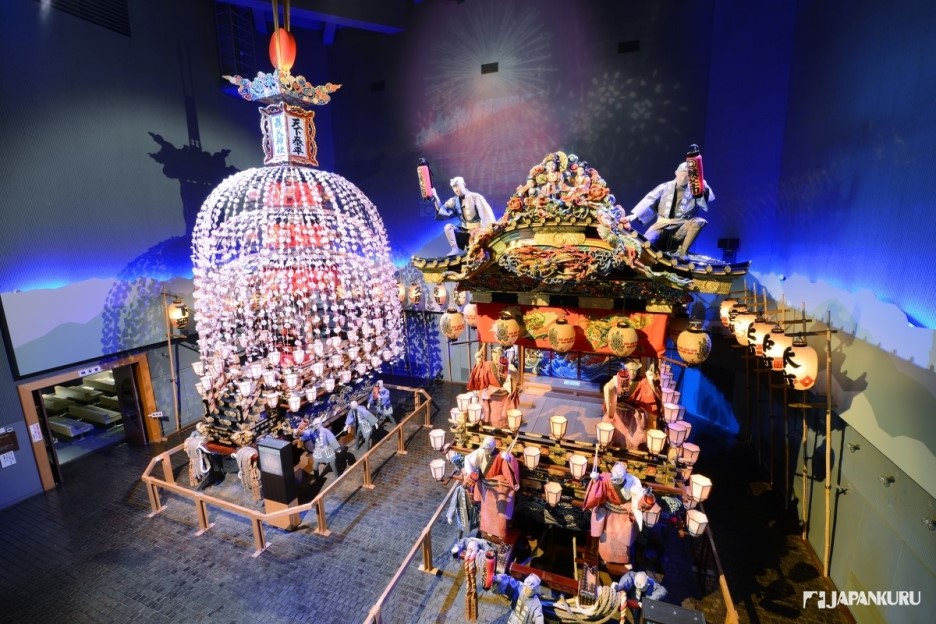 2. Chichibu Festival Museum
In early December each year, Chichibu celebrates their "Chichibu Night Festival," a tradition carried on for 300 years! During the celebrations, these heavily decorated and lantern-lit floats are carried through the city during lively festival parades. At the Chichibu Festival Museum (also called the Chichibu Matsuri Kaikan), visitors can catch a glimpse of the festivities no matter what time of year they arrive, and pick up a little information on the festival's history and traditions as well.


Chichibu Festival Museum (秩父まつり会館)
2-8 Banbamachi, Chichibu, Saitama
Official Website (en)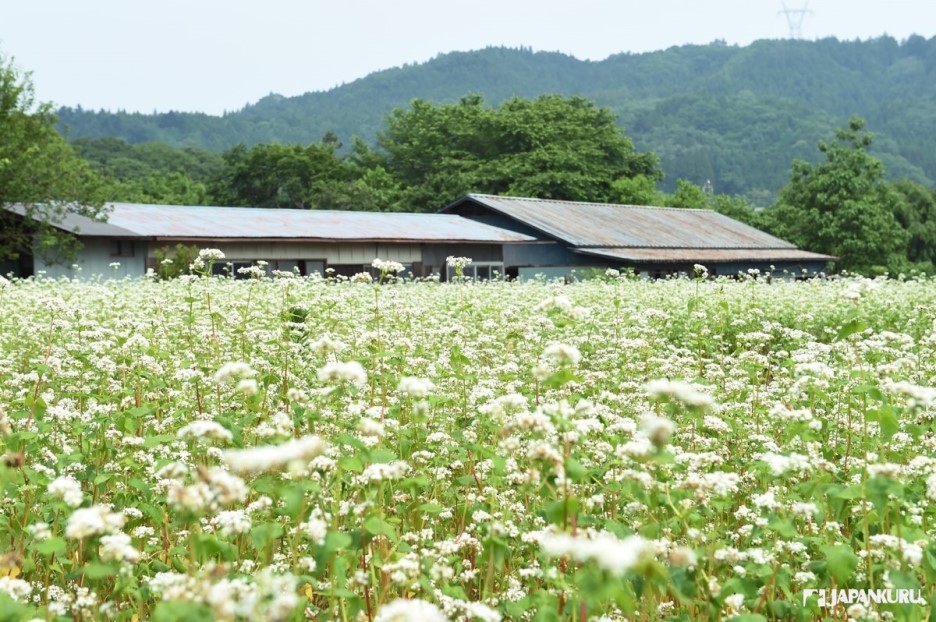 3. Buckwheat Fields
Talk about soba (AKA buckwheat) in Japan, and you're likely to hear all about the famous soba grown in Nagano or Fukushima, but it turns out there's a buckwheat hotspot a little closer to Tokyo! Fields of soba flourish in Chichibu, and not only are the noodles made with the soba delicious, but the flowering plants make for gorgeous scenery when the season's right!
If you're a fan of Japanese sake, we recommend getting your lunch at Sakezukuri no Mori, where you can not only eat soba, but also taste locally brewed sake, shochu, umeshu plum wine, and more!


Sakezukuri no Mori (酒づくりの森)
1432 Bessho, Chichibu, Saitama
Official Website (jp)
4. The 34 Kannon Pilgrimage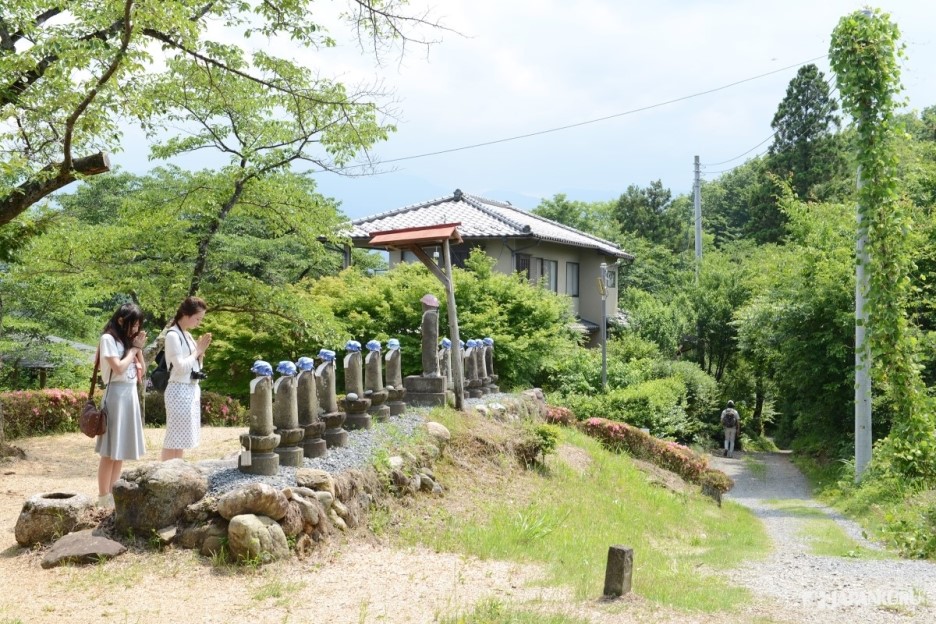 Officially known as the
Chichibu 34 Kannon Temple Circuit
(秩父札所三十四巡り), this ancient pilgrimage route connects 34 temples scattered across the mountains and small communities that make up the Chichibu area, and the traditional path takes pilgrims all the way from Shimabuji Temple to Suisenji Temple. People have been hiking along dirt roads and mountain paths to complete the temple circuit since the 13th century, and to this day, you can join in (and even wear a straw hat and white robe if you want), visiting any number of the 34 different temples and taking in some breathtaking views of the landscape as you go!
5. Nagatoro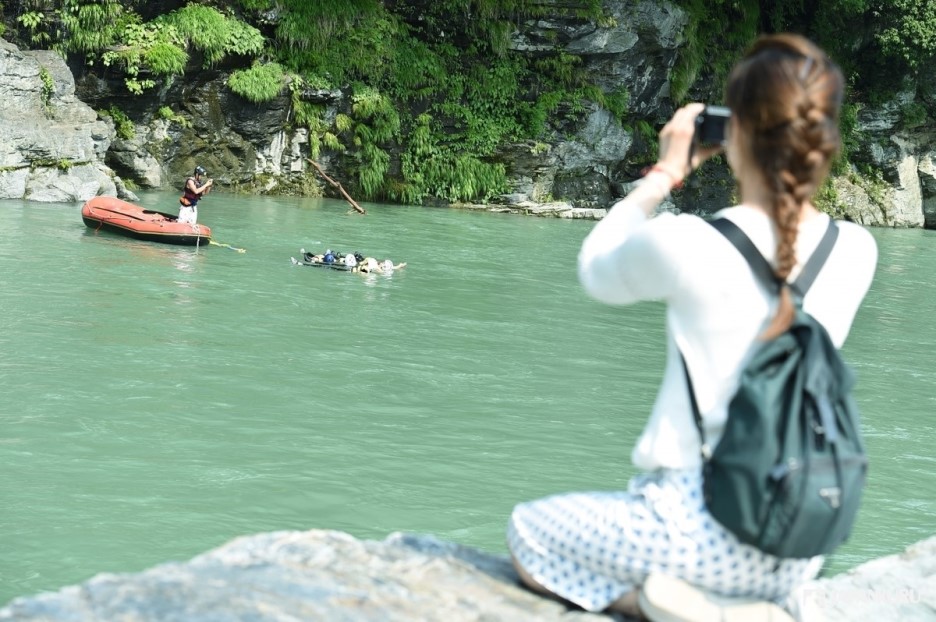 Use your Chichibu 2-Day Pass to head over to Nagatoro, and you'll find that the most popular activity for visiting travelers is Nagatoro river rafting! There are a few different options when it comes to gliding down the Arakawa Riverーyou can choose to use modern boats, rafts, and gear, or you can go the traditional route, and let an experienced punter guide you through the water
on a traditional wooden boat
!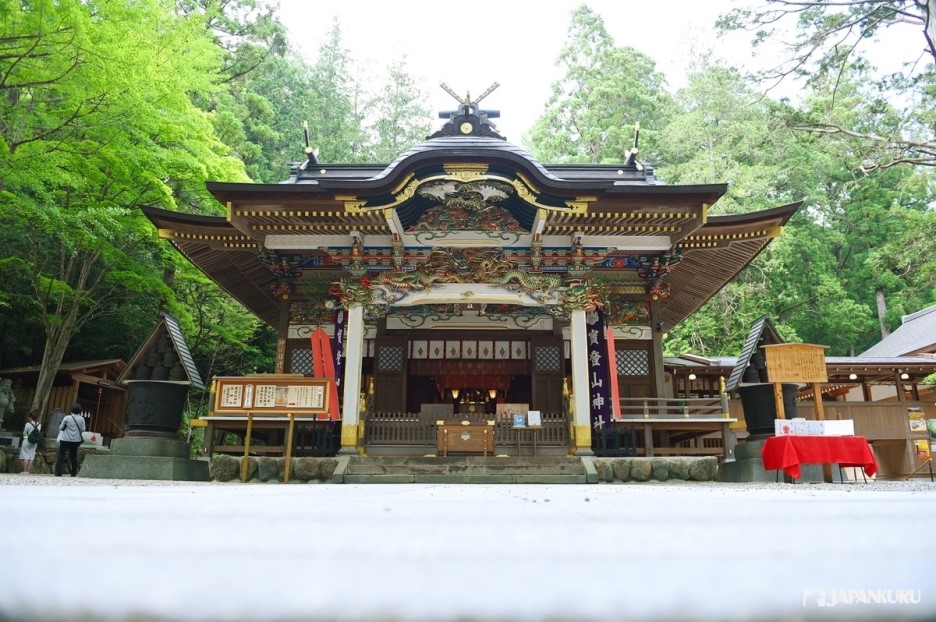 There's one more must-see in the Nagatoro area! Hodosan Shrine is another of Chichibu's famous shrines, and it's known for a reason. This shrine was rebuilt in the Meiji era, which leaves us with the beautifully colorful, carved shrine buildings we see today, but it's said that Hodosan Shrine was first established in the year 110, making it close to 2,000 years old! The history of the shrine is intertwined with Japanese myths of legendary emperors and princes, and visiting the shrine, you can walk in those legendary footsteps.
Hodosan Shrine (寳登山神社)
1828 Nagatoro, Chichibu District, Saitama
Official Website (en)
6. Onsen in Chichibu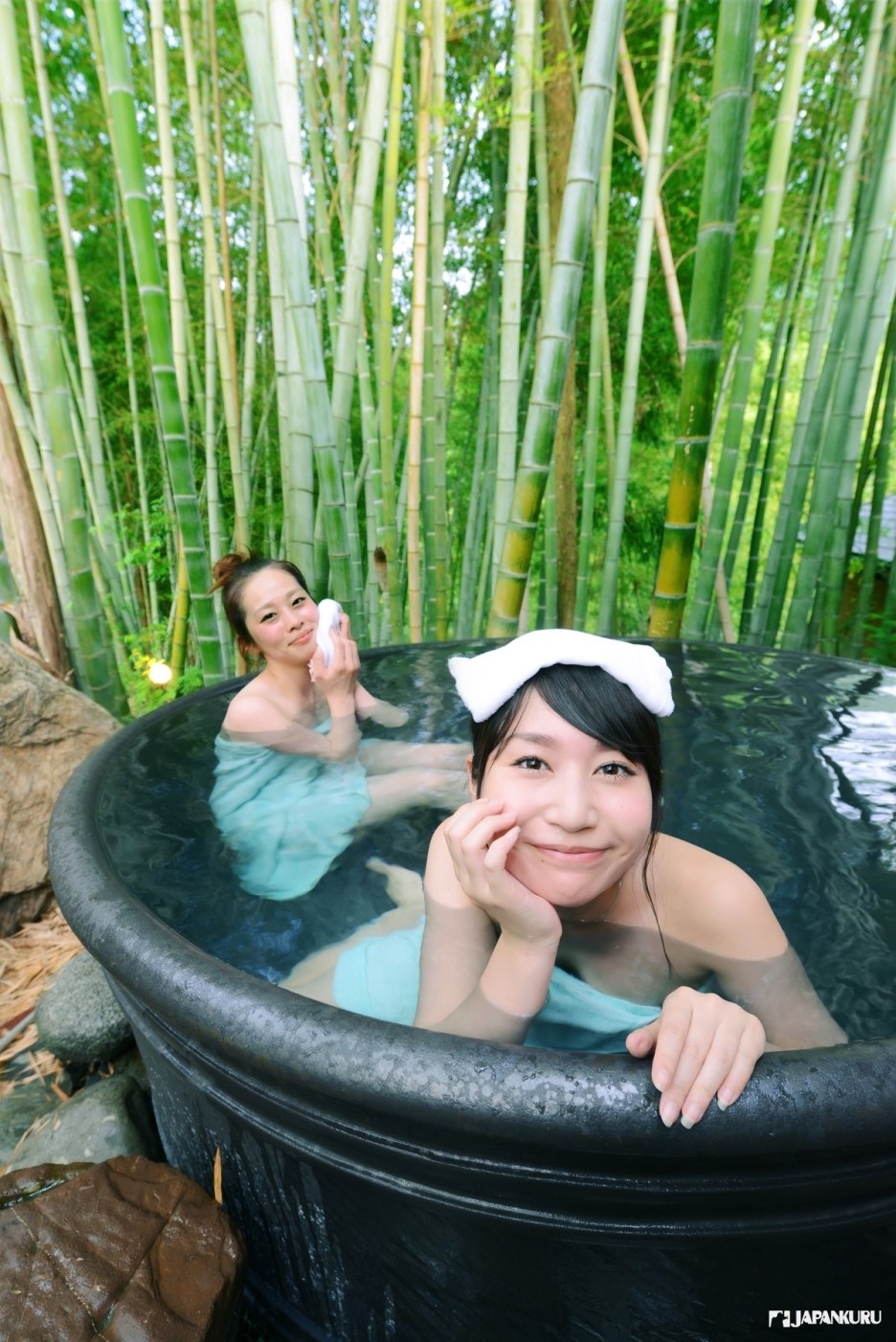 All tired out after a long day of sightseeing in Chichibu? Whether you've decided to stay the night, or you just want to relax a little before heading back to Tokyo, Chichibu onsen are just the thing! We visited a little ryokan with just six guestrooms called Oyado Taketori for our hot springs bath, but travelers just visiting Chichibu for the day should check out Matsuri no Yu, which is an onsen facility neighboring the train station. Feel the day's fatigue melt away from your body in a steaming hot onsen bath, before hopping back on the train to Tokyo!
From ancient shrines to modern river rafting, pilgrimage-style hikes through the forest to long soaks in hot onsen water, there's plenty to do and see in this little part of Saitama Prefecture. So next time you're ready to get away from Tokyo for a day and see a little bit of what else Japan has to offer, hop on the Seibu Railway and head to Chichibu!
Bonus: Did you know that Chichibu was the setting for an anime called "Anohana: The Flower We Saw That Day" (あの日見た花の名前を僕たちはまだ知らない)? The anime is a tear-jerking story of six childhood friends, and it features a number of spots around Chichibu in the background! It's a short anime, but back before our photoshoot in 2015, the Japankuru team ended up watching all 11 episodes in just one night! (And yes, sobbing.) Check out our video to see lots more of Chichibu (and watch us pretend we're living in an anime)!
For more info and updates from Japan, check Japankuru for new articles, and don't forget to follow us on
Twitter
,
Instagram
, and
Facebook
!
Related Article