Going Shopping in Tokyo? Love the Luxury of Ginza? Get Yourself to GINZA SIX!
This huge shopping center is a modern reinterpretation of Ginza shopping.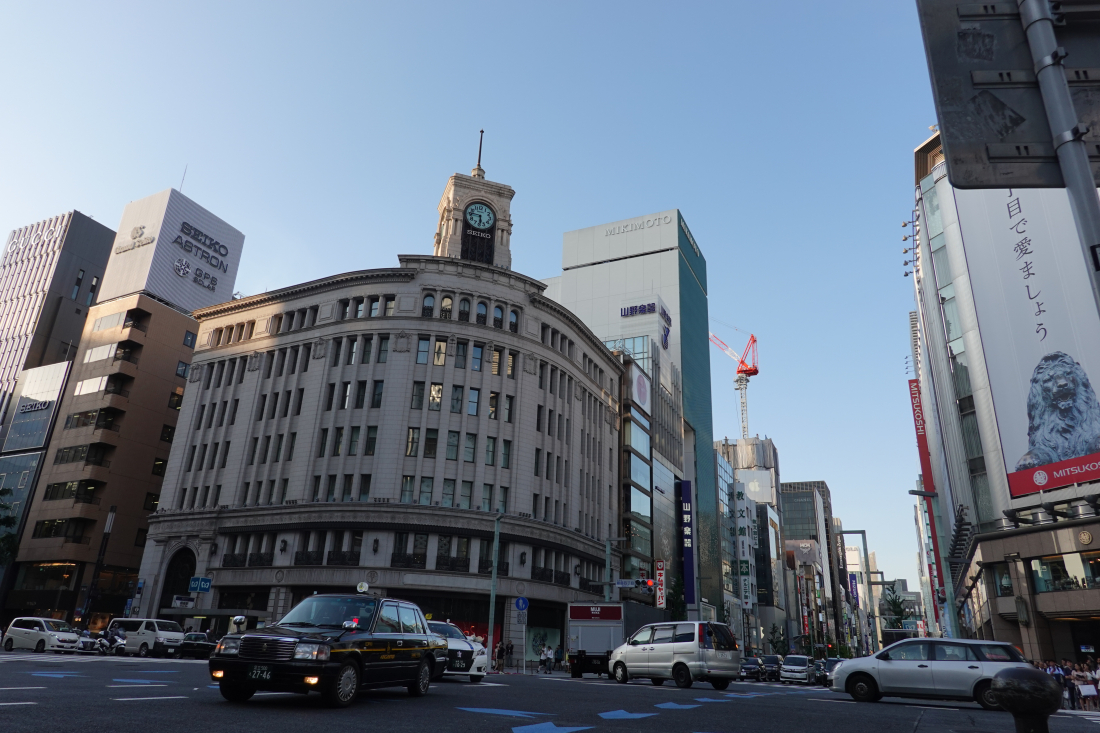 Tokyo's Luxury Center, Ginza
Visit Tokyo and you're bound to hear about the Ginza neighborhood. For many, just hearing the name brings up immediate images of an area populated by the high-class and those with cash to spare. Take a stroll around the area, and you'll find that the reputation isn't entirely undeserved, with classy boutiques and plenty of fancy restaurants to discover. Ginza is after all where you'll find some of Tokyo's oldest and most high-end department stores, including Tokyo's first department store Mitsukoshi.
On this visit to Ginza, we went to check out the relatively new GINZA SIX department store, built to replace the historical Matsuzakaya Ginza branch. It's huge and beautiful, and a must-see for any high-end brand name shopping lovers visiting Japan!
GINZA SIX
Address: 6-10-1 Ginza, Chuo City, Tokyo
Hours: 10:00 - 20:30
Access: Direct access through the basement floor to Ginza Station and Higashi Ginza Station.
Official Website (en)
Ginza's Largest Shopping Center
GINZA SIX, which opened relatively recently in December 2017, is the largest commercial facility in Ginza! This drew much fanfare when it opened, since Ginza is known for its large and impressive department stores. GINZA SIX blows all the rest out of the water, with space for the stores of 241 different famous brands. More than half of those are flagship stores, no less, making it a destination for shoppers all over Japan, and the globe.
The facility certainly caters to an international crowd of luxury-shoppers, with world-famous brand stores dotting the first floor, along with a service center that helps make the shopping experience that much smoother. They help with foreign currency exchange, local tourist information, tax exemption services, and even luggage storage.
241 Places to Shop
The two basement floors sell food of all kinds, while floors 1 to 5 sell cosmetics, clothing, and lifestyle goods. On the 6th floor you'll find a Tsutaya book store, along with a collection of restaurants. Take the elevator all the way to the 13th floor and you'll reach lounges, bars, and access to GINZA SIX's rooftop garden.
Clothing Brands
Italian luxury sportswear brand Hydrogen also sells unique accessories, including cellphone cases and shoes in striking designs.
Food to Eat & Food to Bring Home
When your stomach starts rumbling, you can move towards the restaurants on the 6th and 13th floors, or to the basement floors packed with a number of different food sellers of different kinds. There are plenty of options to bring elsewhere and eat for dinner, but the basement floors are also home to many little shops selling the kind of snacks that are perfect to bring home as souvenirs. Some of these items are not only found exclusively in Japan, but are only available at GINZA SIX. If you're a fan of Japanese matcha, don't forget to drop by Tsujiri to find unique matcha sweets to gift to all your friends (or just eat yourself!)
60,000 Art Books at Tsutaya
Tsutaya is a huge bookstore chain in Japan, and most locations sell a wide variety of genres, but the GINZA SIX branch is a little different. This large space on the 6th floor has a collection of 60,000 art books from publishers all over the world. The "art" themed concept, with a store full of books of art and books about art, is a good fit for its GINZA SIX location, where you'll spot lots of students and industry insiders.
Relax on the Roof in the GINZA SIX Garden
If you go all the way up to the building's 13th floor, there's a lovely green space in the middle of the hustle and bustle of Tokyo, a rooftop garden! There's space for kids to play, and seating where you can hang out and take a little break. The area is nicely sheltered by trees, but if you want to check out the view, you can certainly peek through the greenery and admire the scenic Tokyo skyline.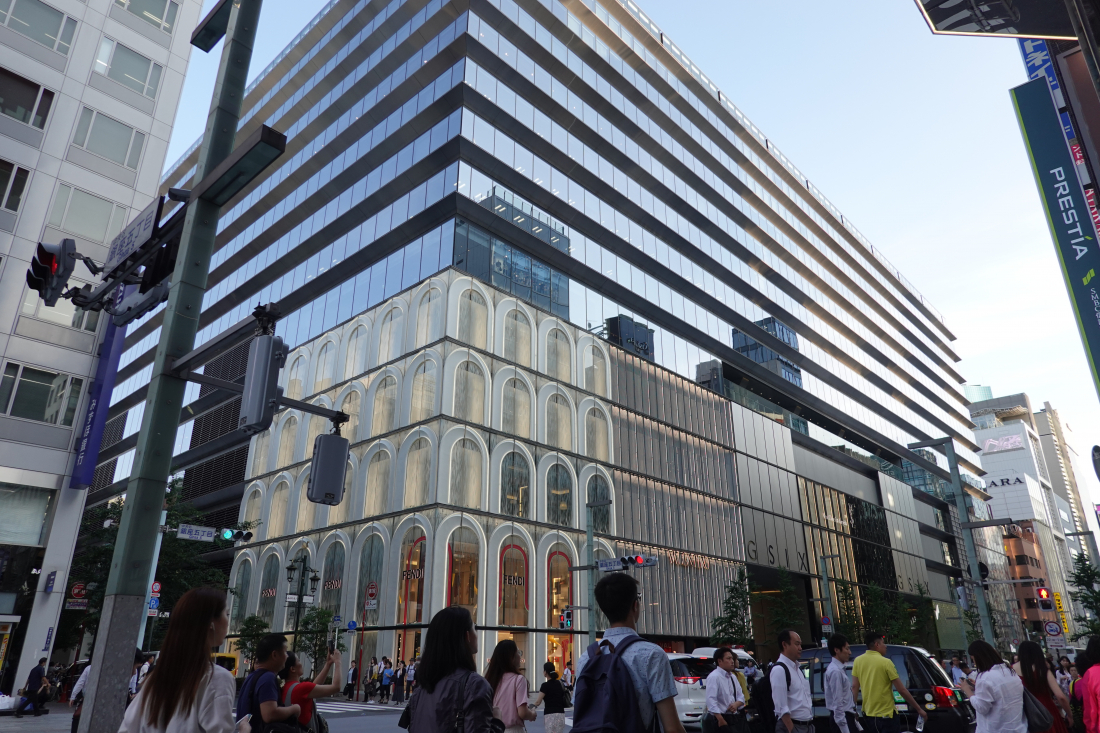 If You're a Shopper, GINZA SIX is a Must-See!
GINZA SIX is a huge shopping center right in the middle of things in Ginza, and offers a luxury experience for any high rollers visiting the area, or those who dare to dream. Whether you just want to browse the shops with friends, you're hoping to take a special someone on a nice date, or you're showing your family the glitz of Ginza shopping, GINZA SIX is the place to go.
If you're in the area and want to look around some more, in the past we've written about
duty-free shopping
,
casual clothing
,
hostels
,
shoe stores
, and even
blowfish ramen
in Ginza. There's plenty more to do and see!
Be sure to look out for more exciting articles every day at JAPANKURU!
Or add us on Instagram and Facebook to share your pictures of Japan. 🗾
Related Article